It's that time of year again when we give all the pumpkin things a little competition with all things Apple!
Apple Cider Donuts are a staple in my bakery this time of year!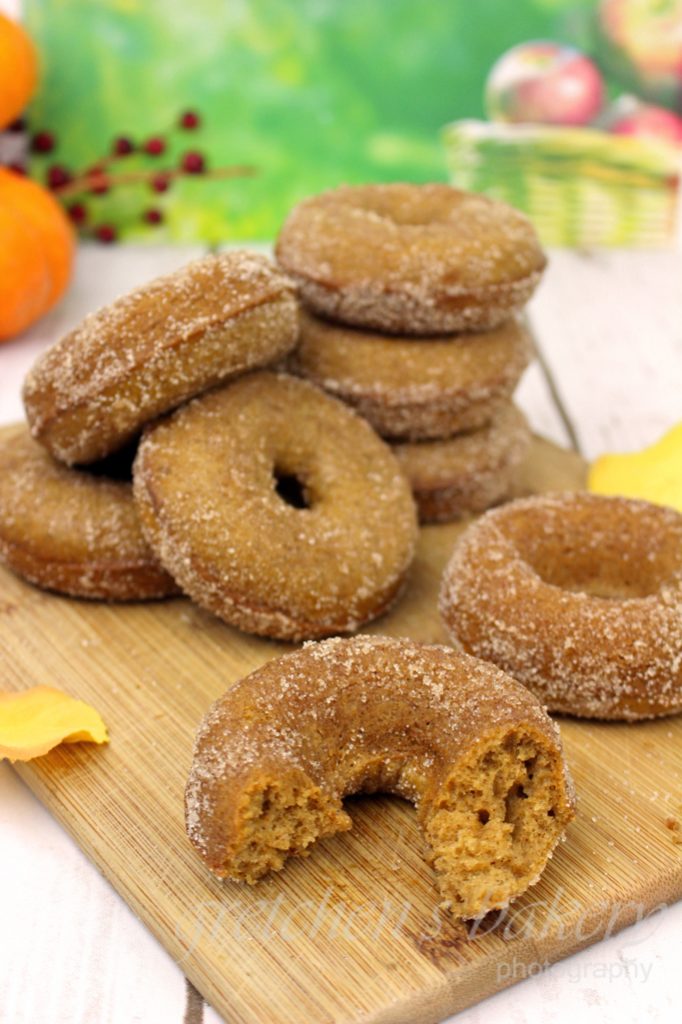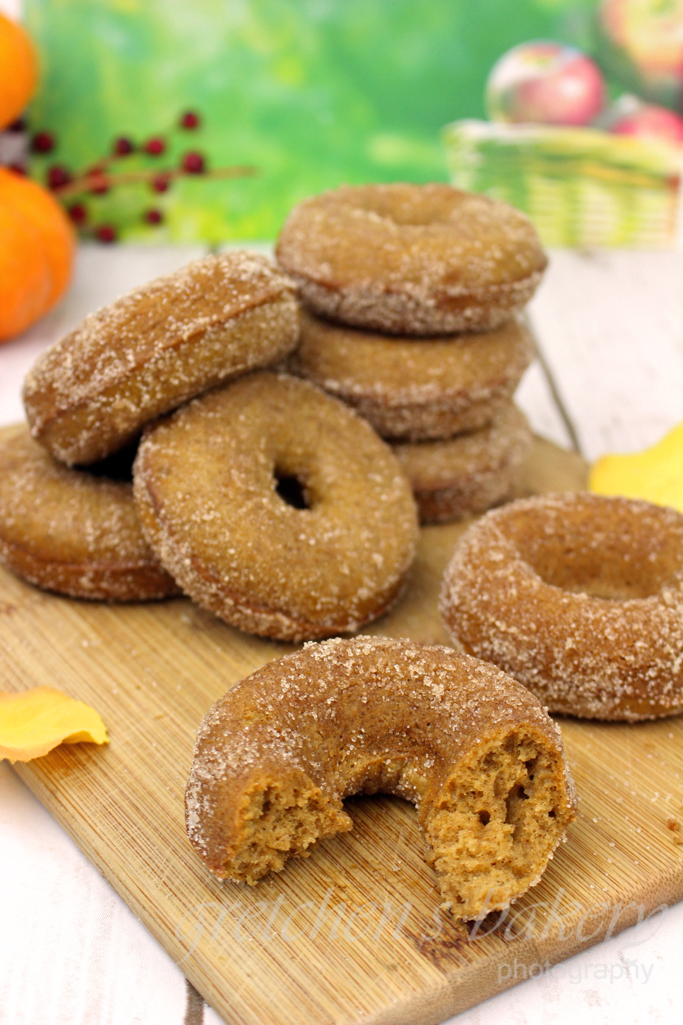 I could not bake them fast enough to supply the demand!
The lines were out the door on a Sunday morning in October!
For me, I have always loved a cake donut much more than a yeast raised donut
The Apple Cider Donut is the epitome of classic cake donut!
Soft spiced donuts loaded with apple flavor!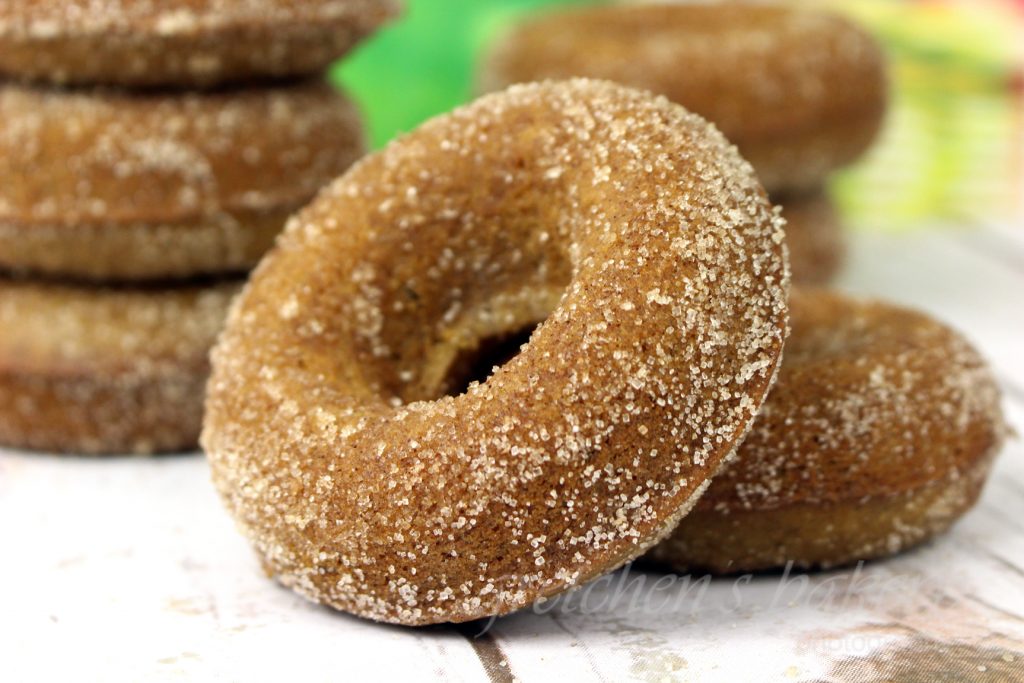 The concentrating of the apple cider in this recipe will pack a punch so be sure to take that extra step by reducing the apple cider first.
I also dip my baked donuts into more of that apple cider reduction!
And then coat them generously in cinnamon sugar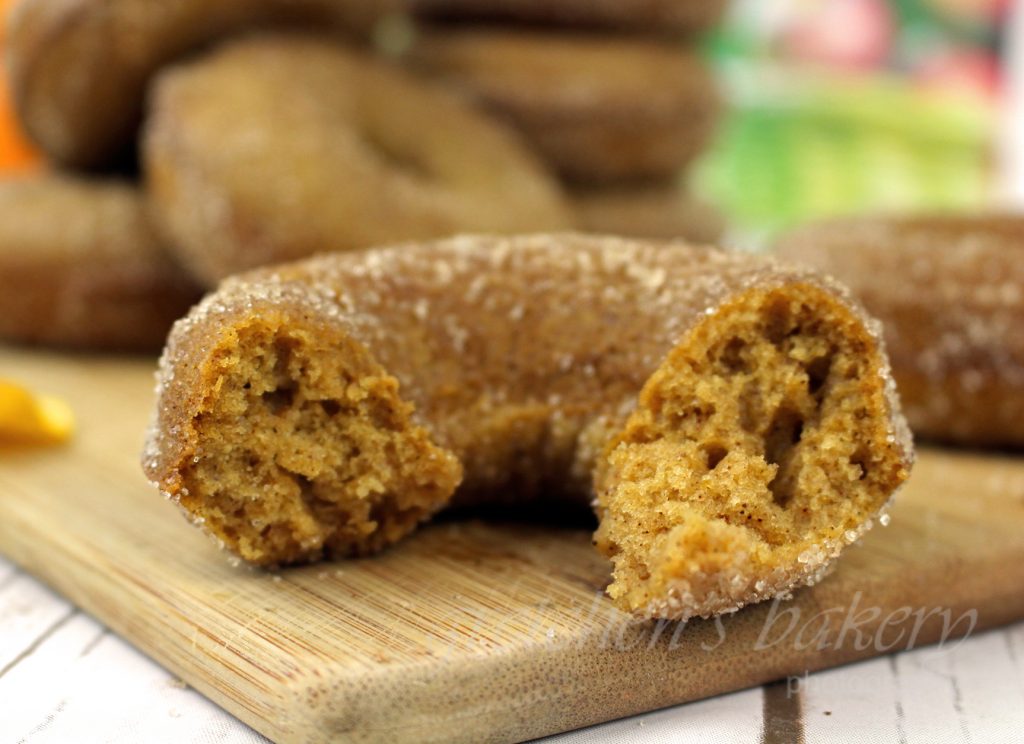 This recipe is so easy you can seriously be eating Vegan Apple Cider Donuts in less than 30 minutes and trust me they may be gone even faster than that!
This recipe only makes 9 regular sized donuts so you may also want to double the recipe!
CLICK HERE FOR THE YOUTUBE VIDEO TUTORIAL FOR HOW TO MAKE APPLE CIDER DONUTS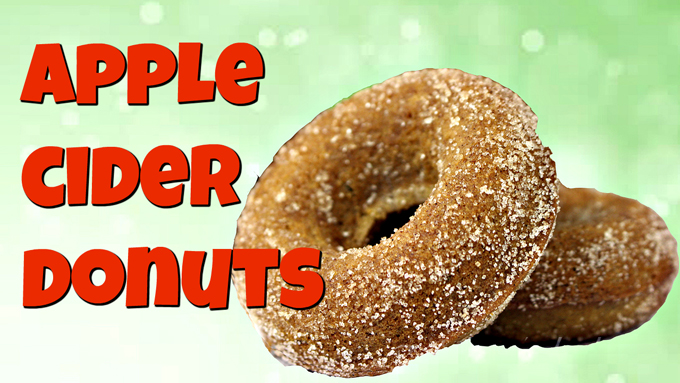 For more of the best vegan donut recipes click the links below!
Vegan Apple Cider Donuts
Please read the entire instructions before beginning, since the apple cider listed below will be reduced and then used in different stages in the recipe
Ingredients
Apple Cider 1½ cups
All Purpose Flour 1¼ cup (157g)
Salt ¼ teaspoon
Baking Soda 1 teaspoon
Light Brown Sugar ⅓ cup (70g)
Ground Cinnamon ¾ teaspoon
Ground Ginger ½ teaspoon
Ground Nutmeg pinch
Ground Cloves pinch
Cardamom ¼ teaspoon
Reduced Apple Cider ½ cup *see note above
Vanilla Extract 1 teaspoon
Coconut Oil or Melted Vegan Butter 4 teaspoons
Ground Flax 1 Tablespoon (8g)
Hot Apple Cider from the reduction above 3 Tablespoons (90ml)
Plant Milk ⅓ cup (78ml)
Apple Cider Vinegar 2 teaspoons (10ml)
Cinnamon Sugar *as needed for dipping the baked donuts approx 1 cup
Instructions
First take 1½ cups apple cider and bring it to a boil in a medium sauce pot.
Lower the heat to a rapid simmer for 25-30 minutes.
Once reduced, you should have about 1 cup liquid remaining.
½ cup is for the recipe and the other ½ cup I use for dipping the donuts after baking
For the Donut Batter:
Combine ground flax seed with 3 Tablespoons of the hot apple cider and whisk smooth
In a large mixing bowl combine the brown sugar with the spices and whisk smooth by hand
Combine the plant milk with the apple cider vinegar stir & let sit for 5 minutes to sour
Next add thee soured plant milk to the apple cider, coconut oil or vegan butter & vanilla extract and whisk smooth
Next add the flax paste to the other liquids and whisk smooth
Add the sifted flour, salt & baking soda with all the spices and whisk smooth.
Transfer batter to a pastry bag and pipe half way to the top into each of the cavities of a lightly greased Donut Pan.
Bake in a preheated 350°F oven for approximately 12 - 15 minutes or when they spring back when gently pressed they are done *For mini donuts the bake time is closer to 8 minutes
Cool slightly then remove from the pans and while still warm dip in the remaining apple cider reduction, do not saturate them, just a quick dip and flip and then dip them into the cinnamon sugar
Cool on a rack and serve.
Notes
Donuts will stay fresh for up to 4 days wrapped at room temperature.

You can freeze them for up to 1 month