Snickers Candy Bars and Fudge Brownies.
Two of the most satisfying desserts on earth just came together in holy matrimony!
Introducing Vegan Snickers Brownies!
The best fudge brownie you will ever eat all wrapped up in caramel, peanut butter nougat & chocolate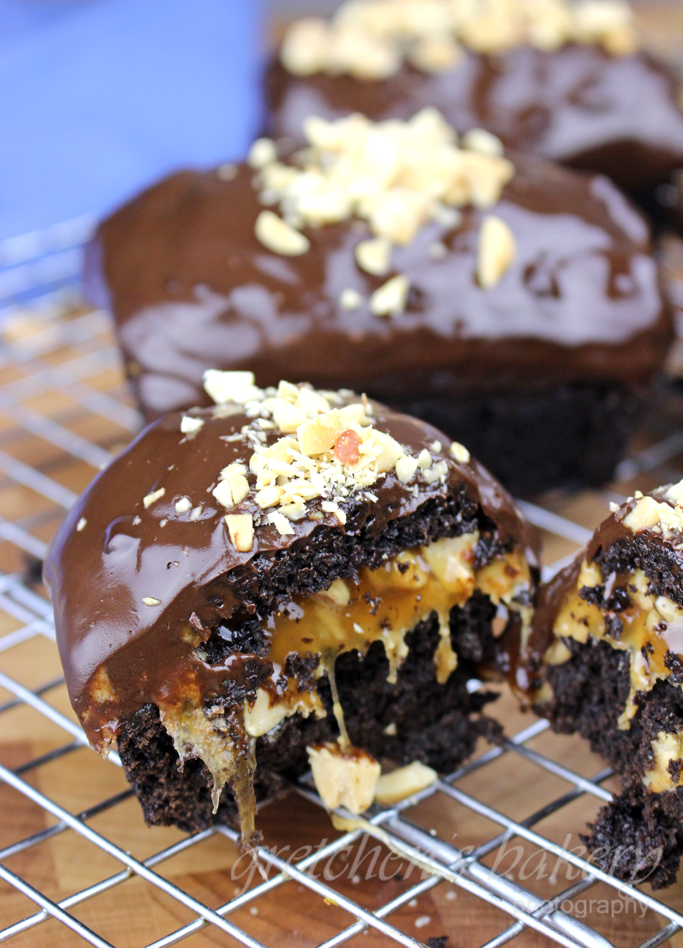 While there are a few steps to pulling off this recipe since you have to prepare four separate ones to get to the final
Believe me it is totally worth the effort and the calories!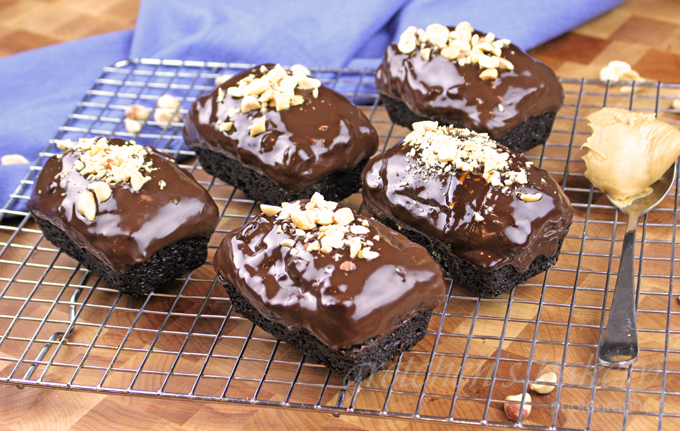 But let's not talk about either of those things!
You will see how easy it actually is to make this recipe if you follow along as I show you step by step in this epic Building on Recipes project tutorial
But guess what?
I did not need the pull out my mixer for a single one of them!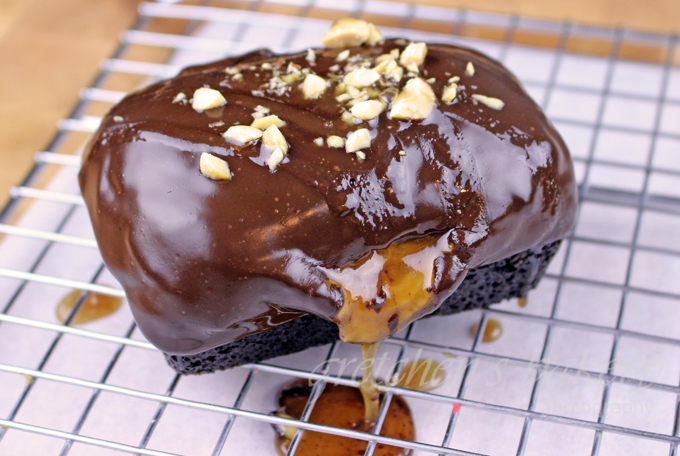 Besides the brownie recipe the other three recipes are literally two and three ingredient recipes that you can throw together quickly while the brownies are baking.
So although this may seem like a time consuming dessert it can all be done in just about an hour!
Ok maybe two hours is more realistic!
The peanut butter nougat is straight up peanut butter thickened with some coconut or almond flour 
But upon reflection I thought even graham cracker crumbs will do!
Just like the authentic peanut butter filling in my Copy Recipe for Reese's Peanut Butter Cups!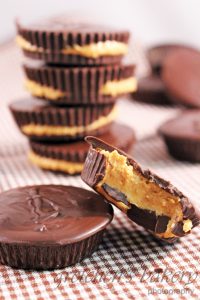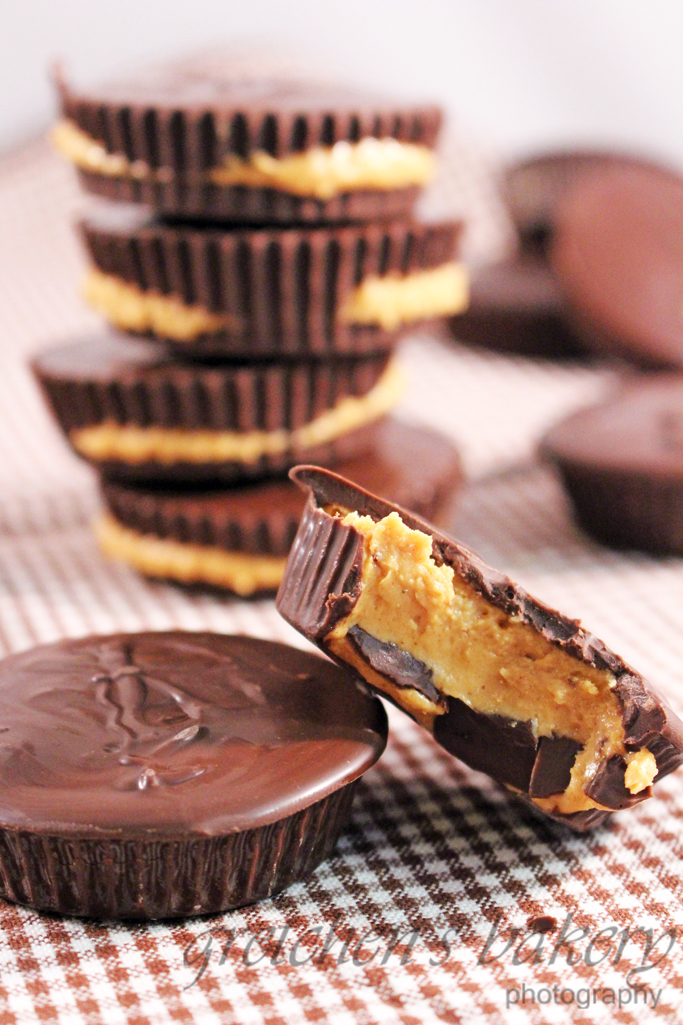 For the caramel filling, I've been playing around with all types of sugar lately.
In the video you will see I am using Palm Sugar Paste but I also did tests with regular vegan granulated sugar and then again with coconut sugar.
The regular granulated vegan sugar came out great
But the coconut sugar was really dark because coconut sugar starts out really dark to begin with.
It looked more like molasses so I didn't want to use that one, although the taste of it was fine.
So for me the palm sugar paste caramel was the winner!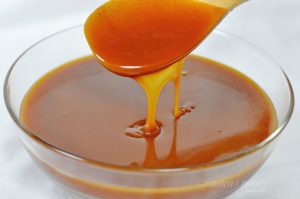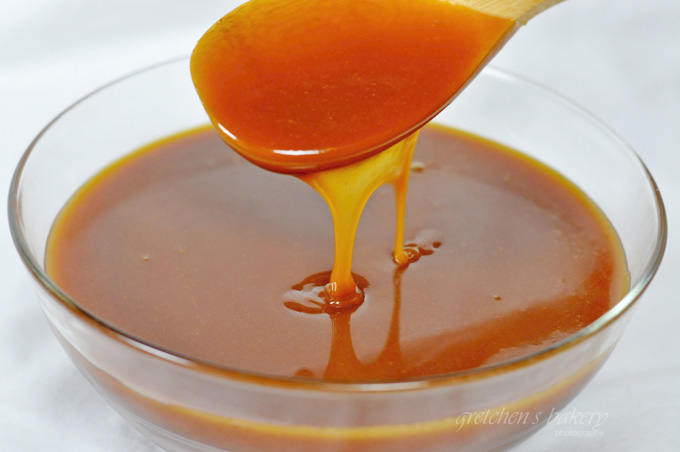 It was the thickest and tasted the most like caramel!
Be sure to watch the entire video where I show you the different types of sugar I tested to make all three types of caramel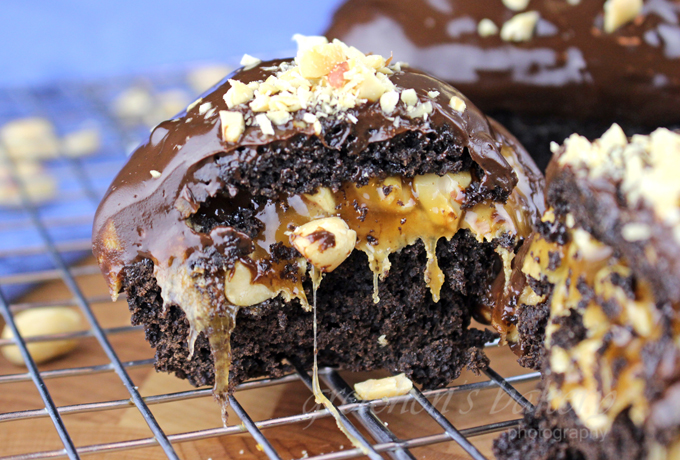 I also have a written post explaining Vegan Caramel Three Ways!
With a pro trick for how to get super thick caramel with a traditional caramel sauce recipe
CLICK HERE FOR THE YOUTUBE VIDEO TUTORIAL FOR HOW TO MAKE THESE SNICKERS BROWNIES!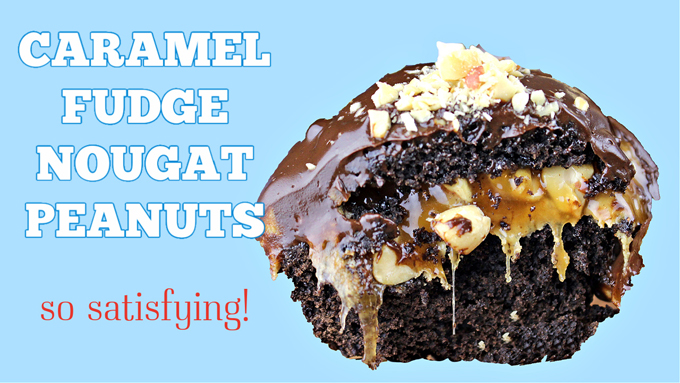 FUN FACT:
Palm sugar paste  is made from the sweet nectar of the coconut or toddy palm flowers.
It's an integral ingredient in Thai cooking, it is what is referred to as "original sugar" in traditional Thai cuisine before white granulated sugar became a thing.
So this caramel turns out really sticky and gooey just like the center of a real Snicker's Bar!
Unlike palm oil, palm sugar is naturally produced in a sustainable, eco-friendly way, as trees are maintained for their sap instead of being cut down
Pick your sugar of choice, again ~ watch to the end of the video for all the variations!
And let's get going to Snickertown!
For more Brownie Recipes click the links below!
Vegan Brownie Cupcakes with Peanut Butter Fudge
Snicker Brownies
Serves:
6 Individual or 1- 8X8 Pan
Ingredients
For the Brownie
All Purpose Flour 1 cup (125g)
Baking Powder ½ teaspoon
Salt ½ teaspoon
Granulated Sugar 1 cup (200g)
Coconut Oil 2 Tablespoons
Unsweetened Applesauce 2 Tablespoons
Brewed Coffee ½ cup (120ml)
Bittersweet or Semi Sweet Vegan Chocolate 1½ ounces
Unsweetened Dutch Process Cocoa ⅓ cup
Vanilla Extract 2 teaspoons (10ml)
For the Peanut Butter "nougat"
Creamy Peanut Butter 1 cup
Coconut Flour or Almond Flour or Graham Cracker Crumbs 4 Tablespoons *On the video it will seem as if I added less because I made a smaller recipe on video then made another recipe later because I didn't have enough
Agave 2 Tablespoons
For the Caramel Layer
½ cup Palm Sugar Paste
½ cup coconut milk (120ml)
Salt pinch
Vanilla Extract 1 teaspoon
Lightly salted roasted peanuts 1 cup
Instructions
For the brownie chop the chocolate to fine pieces and combine with the cocoa powder in a medium bowl
Add the hot brewed coffee and whisk to melt
Add the sugar, melted coconut oil and the applesauce and whisk smooth
Add the vanilla extract and then sift the flour, baking powder and salt into the chocolate mixture and whisk smooth
Divide batter evenly into the greased and parchment lined molds and bake in a preheated 350°F oven for approximately 28 - 30 minutes or until a toothpick inserted comes out with moist crumbs
Cool while you prepare the other recipes
To make the caramel combine the palm sugar and coconut milk together in a sauce pot and whisk smooth until it starts to boil
Once it boils reduce heat to medium and stop stirring and let it reduce to almost half the original volume (which would be about ½ cup) this should take about 5 minutes, not much longer
Add the salt and vanilla extract and swirl the pan to combine
Pour into a heatproof container to cool and then make the peanut butter nougat.
Combine the peanut butter, flour or your choice (or graham cracker crumbs) with the agave and mix smooth
Prepare the ganache as per the recipe instructions on that blog post then assemble the brownies as shown in the video tutorial