One of the most asked questions I see throughout all the social media groups I am in is
"How to Replace the Eggs in a Box Brownie Mix"?
Sadly the most offered answer is: "Just use flax or applesauce or a banana!"
My reaction to those answers is always a cringe worthy: "No please don't!"
While yes, technically those home pantry items will work, but my question to you is, "are they the best options?"
You already know my answer. It is "No, they are not!" Unless you want a gooey, falling apart, dense or worse yet a  rubbery brownie
Trust me you will want to ditch those suggestions and follow my instructions for how to properly replace the eggs in a box brownie mix!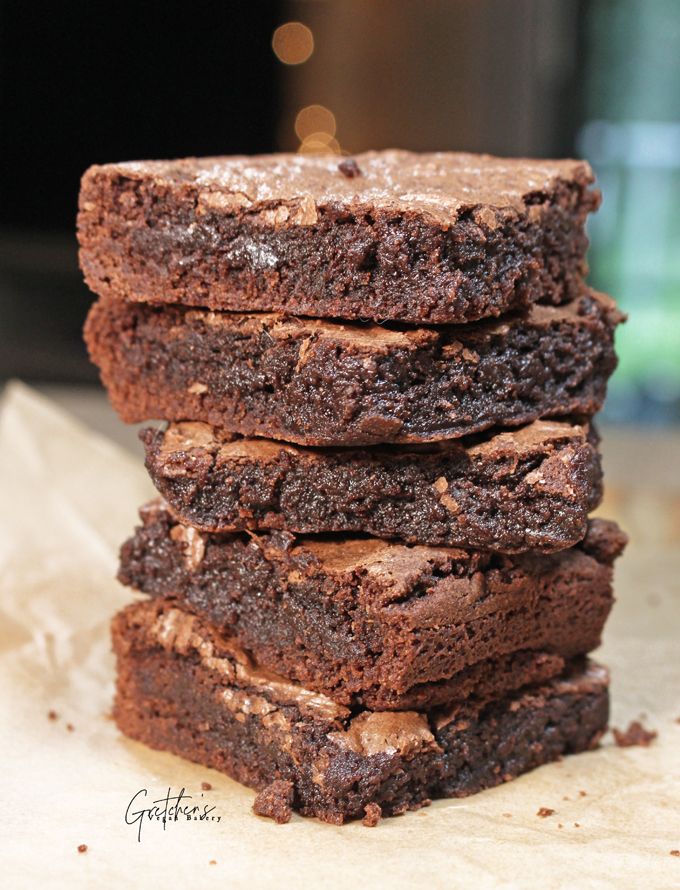 Many people have berated me for using a store bought egg replacer as the fix it.
They just really wanted me to continue advocating for those other handy items like the can of soda as the ultimate fixer upper for a veganized box cakes and brownies.
But I just can't do it!
I cannot advocate for something that while yes technically it works, but the result is quite awful in my opinion!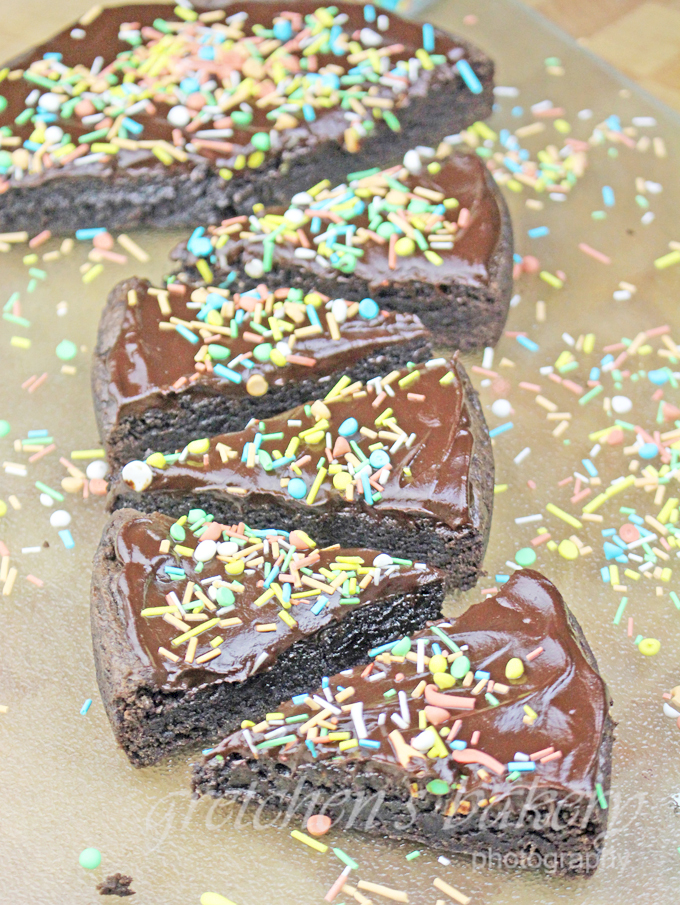 Notes for Success & Substitutions:
Although in the video I show that I am using The Plant Based Egg~ egg replacer by Freely Vegan
I now use Bob's Red Mill in same quantity as listed as well as the tried and true "flax egg".
You can use another proprietary blend egg replacer of your choice here and I am confident you will get equally great results as long as you follow the other ingredient adjustments!
It is necessary to add those few more ingredients as listed below since when we take eggs out of a traditional recipe some other things get thrown off.
CLICK HERE FOR THE YOUTUBE VIDEO TUTORIAL AND EXPLANATION FOR THIS RECIPE!
With an icing of chocolate ganache & homemade vegan sprinkles  your fudge brownie life just got a little easier!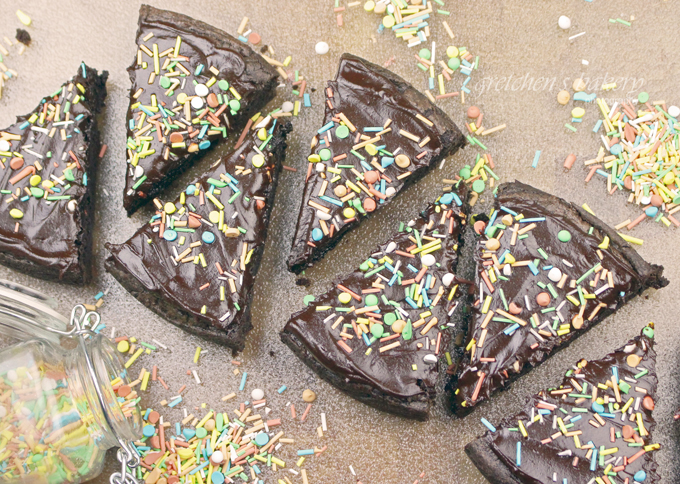 And by the way I have also hacked the BOX CAKE MIX TOO! CLICK HERE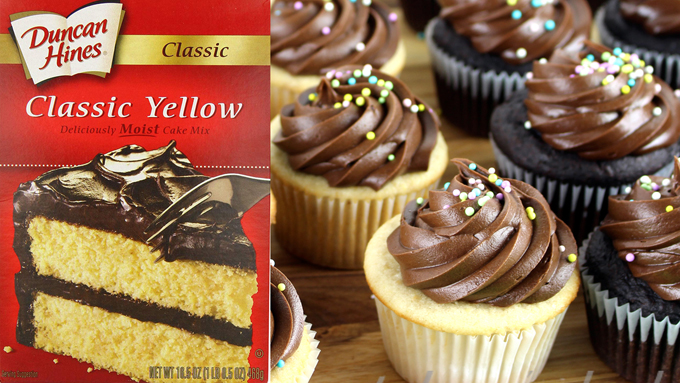 FOR THE FULL YOUTUBE VIDEO TUTORIAL AND VISUAL EXPLANATION CLICK HERE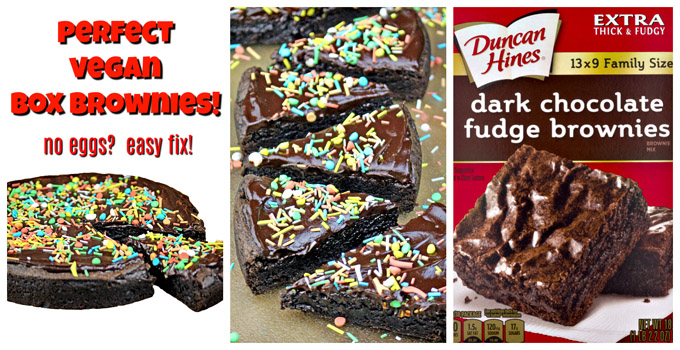 How to Replace the Eggs in a Box Brownie Mix
Ingredients
1 Box Duncan Hines Fudge Brownie Mix (18.2 ounce box)
10 Tablespoons water or brewed coffee (150ml)
⅓ cup vegetable oil
¼ teaspoon baking powder
2 Tablespoons cocoa powder *optional
2 Tablespoons sugar (14g)
All Purpose Flour ½ cup (62g)
2 teaspoons Egg Replacer of your choice
½ Recipe Vegan ganache *optional
Homemade Vegan Sprinkles *optional
Instructions
Sift all the dry ingredients together with the box mix.
Add the water & vegetable oil and mix smooth
Bake in a preheated 350°F oven according to the box instructions.
Cool brownie completely before icing with vegan ganache & decorate with vegan sprinkles!
Notes
Brownies will stay fresh in an airtight container at room temperature for up to 3 days.

For longer storage refrigerate for up to 9 days, wrapped tightly for freshness.
3.5.3226
3.5.3251
3.5.3251