Another veganized version of an old favorite!
Apple Cinnamon Pop Tarts
Who didn't just love Pop Tarts!? I know I ate them almost daily for breakfast, lunch and after school snacks!
This recipe is so easy to make and way better than the store bought variety!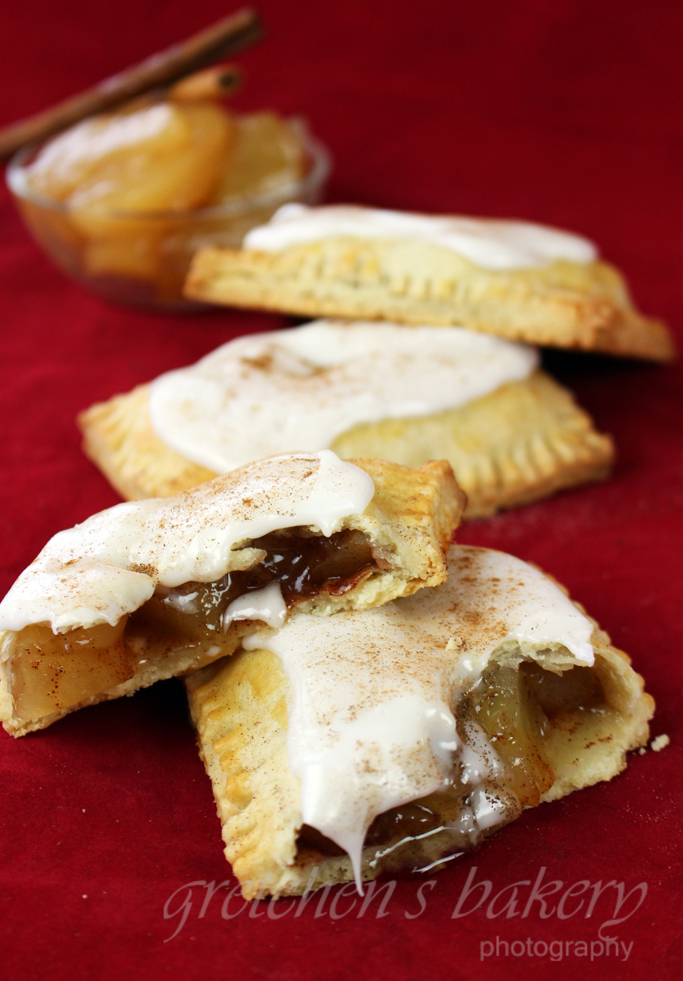 If you are not a big fan of apples, you can use any fruit filling that you like!
I did make a homemade apple pie filling as you will see below and in the video tutorial, but any store bought pie & pastry filling will work great!
The original video is from my non vegan days, but you will simply be replacing the cow butter with vegan butter and use any milk alternative of your choice.
I love oat milk lately since it is the creamiest of all the milk alternatives, but really any one will work here.
Vegan Apple Cinnamon Pop Tarts
Ingredients
For the Dough:
All Purpose Flour 2½ cups (325g)
Granulated Sugar 2 tablespoons (28g)
Salt ¼ tsp
Baking Powder ¼ teaspoon
Vegan Butter COLD 1 cup (226g)
Soy Milk *cold ¼ cup (60ml)
For the Apple Filling
½ Recipe Apple Pie Filling OR 1 can Apple Pie Filling
Instructions
For the Dough:
In the work bowl of a food processor combine the flour, baking powder, sugar and salt.
Dice the cold vegan butter into small ½" pieces and add to the flour mixture
Pulse it several times to create a course mealy consistency
Pour the cold milk through the feed tube as you are pulsing the dough to a sticky mass
Turn the dough out onto a piece of plastic wrap and wrap well then chill for at least 2 hours.
For the Apple Filling
Prepare the recipe as listed on that blog post with video tutorial
To prepare the pop tart dough:
re- roll the dough with extra flour to get it to a roll-able, pliable consistency
Roll the dough to less than ¼" thick
Cut out rectangles to the desired size you want your pop tarts to be (I did 4" X4¾" rectangles for a total of 20 pieces that when sandwiched with the filling made 10 total pop tarts)
You can re-roll the dough several times to utilize all the pieces.
Fill each rectangle of dough fill with 2 tablespoons of apple filling.
Cover with another rectangle of dough and with a fork crimp the edges to seal.
On a parchment lined sheet pan spaced 1" apart, brush each pop tart with aquafaba and bake in a preheated 375°f oven for 18-22 minutes or until golden browned
Cool slightly then glaze with sugar glaze (1 cup confectioners sugar + 1 tablespoons water or milk alternative)