Creating hundreds of different buttercream flavors is a breeze when you have a great base recipe for vegan buttercream.
With Mocha Buttercream being my hands down all time favorite!
I actually have about five vegan buttercream recipes to choose from here on my website
But today I am going to use the American Style Buttercream recipe as the example to add the flavoring of coffee and chocolate
Mocha anything is just a combination of coffee and chocolate together
In my opinion that is the ultimate marriage of flavors because it happens to be my two most favorite things!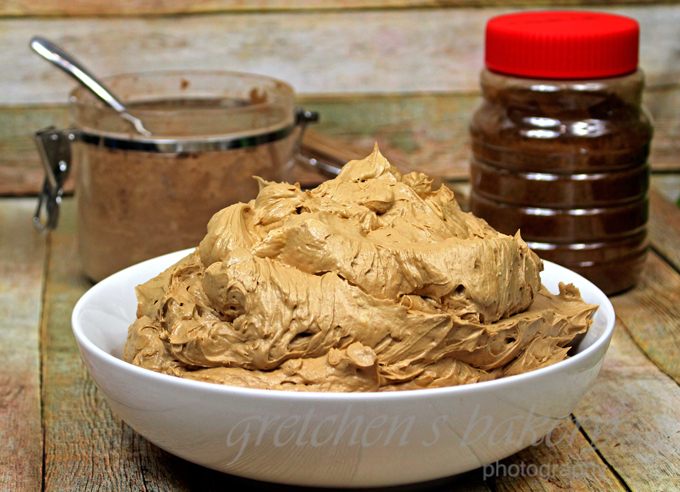 In my recent recipe for 7 Layer Mocha Cake
I used this exact recipe to build that stunning cake!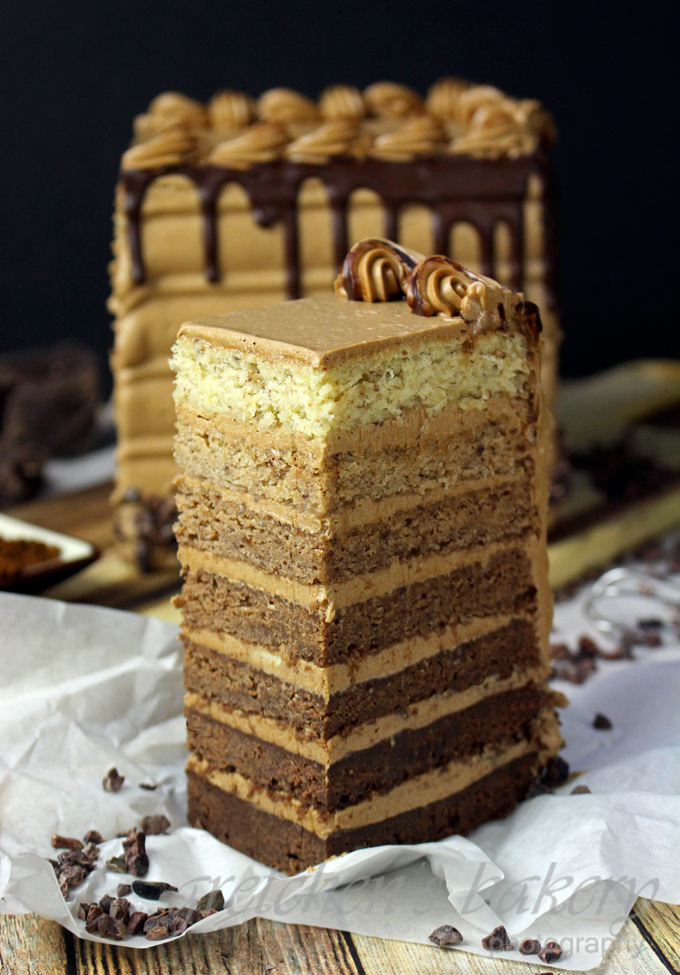 With only two  ingredients and some water you can transform your existing buttercream recipe into the most luscious coffee kick ever!
The beauty of this recipe is that you can adjust the intensity to your liking.
I happen to love strong coffee, so for some people this recipe could be too much of a caffeine kick?
If you someone who likes coffee just not so much that you would ever drink an espresso black!
Then I would suggest to use just half the amount of the coffee paste that follows in the recipe below and taste as you go.
I think the sweetness of buttercream recipes in general get a perfect balance from a strong coffee addition
But again it is se easy to adjust to your own liking!
I use a no name brand instant coffee granule so if you are using a real deal espresso powder that can also make a huge difference.
So just pay attention to what coffee you are buying and definitely start with less added to your buttercream
You can always add more!
By using cocoa powder into this paste rather than melted chocolate as I often do for making a chocolate buttercream
There is no more added sugar to the recipe
And let's face it buttercream certainly does not need more sweet!
Now that I think of it, Mocha Buttercream is probably one of the most used flavors I do here!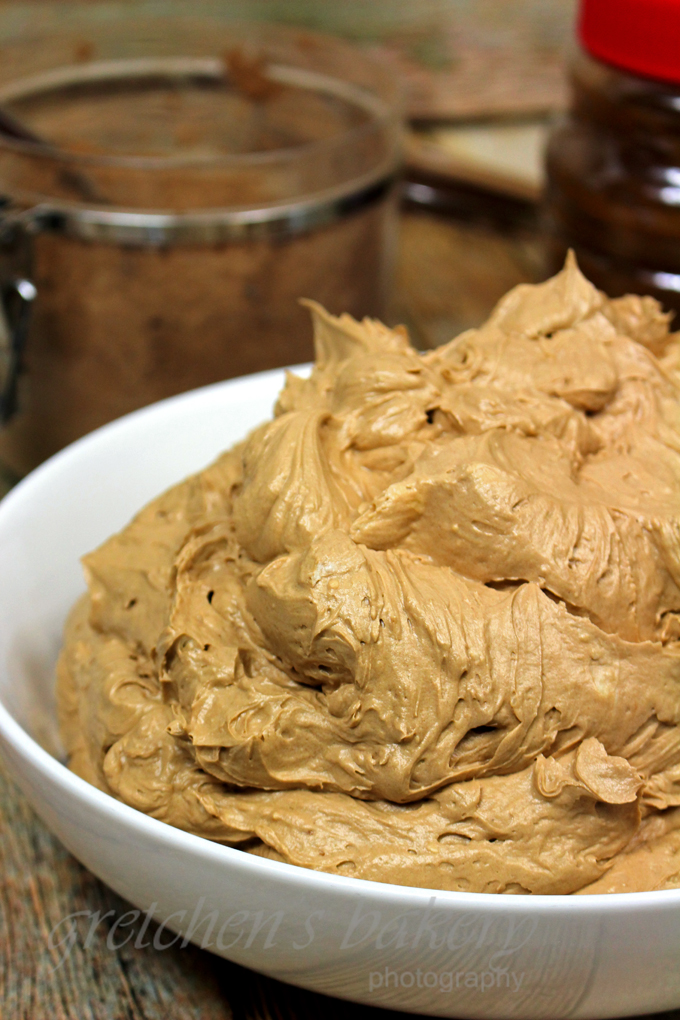 For more recipes using Mocha Buttercream click the following links!
CRANBERRY MOCHA FUDGE BROWNIES
WHITE CHOCOLATE & MOCHA LAYER CAKE
7 LAYER MOCHA CAKE~ OMBRE STYLE

Vegan Buttercream Recipe ~ Mocha Buttercream
Ingredients
4 Tablespoons instant coffee granules (16g)
2 Tablespoons cocoa powder (8g)
¼ cup hot water (50ml)
Instructions
Prepare the buttercream recipe of your choice as per the instructions on that blog post
Combine the instant coffee & cocoa powder together and then add the hot water
Whisk smooth
Add the COOLED coffee paste at the last stage of mixing your buttercream recipe.
Mix well
Notes
Mocha Buttercream will be stored the same as your recipe for buttercream.

Typically 3-4 days at room temperature but for longer safer storage always keep buttercream refrigerated for up to 1 month

Freeze for up to 2 months