Look no further for your Vegan Peanut Butter Cupcakes Recipe!
Moist spongy cake topped with peanut butter cheesecake buttercream
Don't forget the ganache swirl for that hint of chocolate!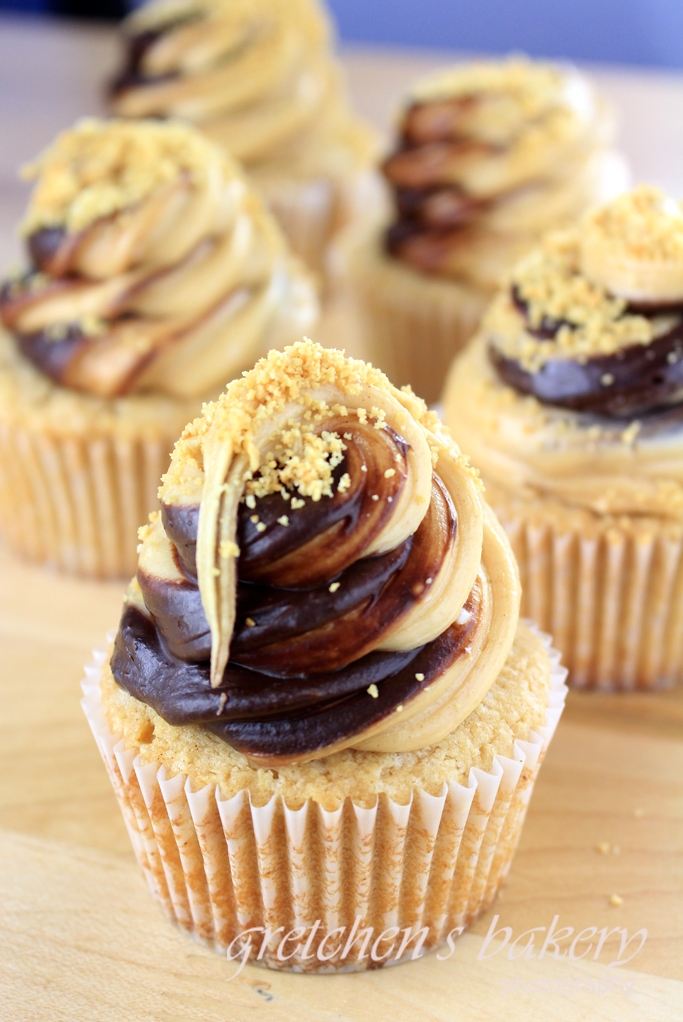 Peanut butter cakes can tend to be a bit dry by nature but this is not the case here!
This new recipe for Peanut Butter Cupcakes are so moist you are going to flip your lid!
The addition of flax as the egg replacer makes this cake recipe super moist!
The icing is sort of a cream cheese icing peanut butter buttercream hybrid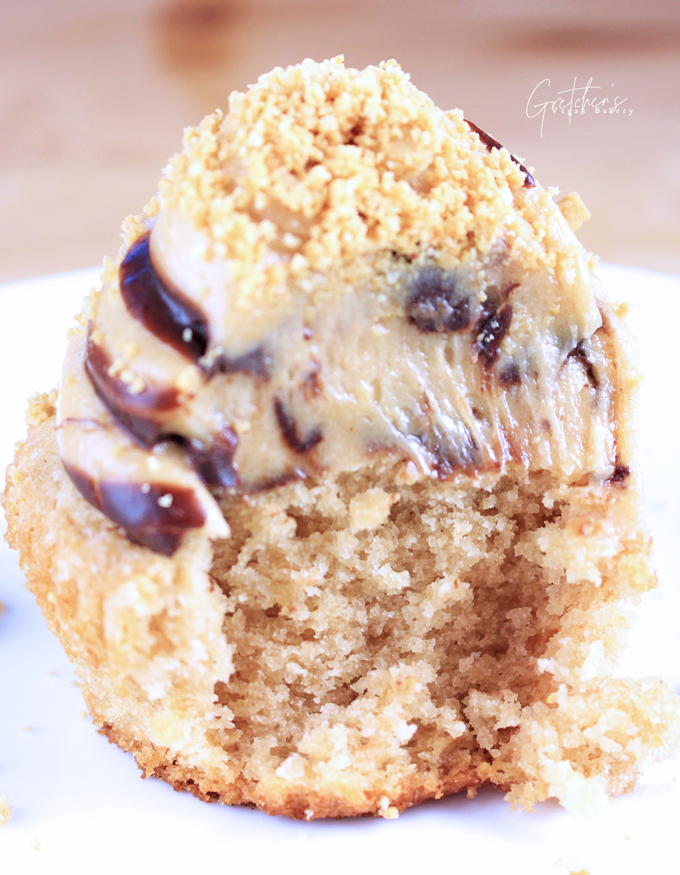 For more peanut butter recipes click the links below!
Vegan Peanut Butter Mousse Cake
Death by Peanut Butter Fudge Brownie Cheesecake
Chocolate Peanut Butter Swiss Roll
Yield: 18 cupcakes
Peanut Butter Cupcakes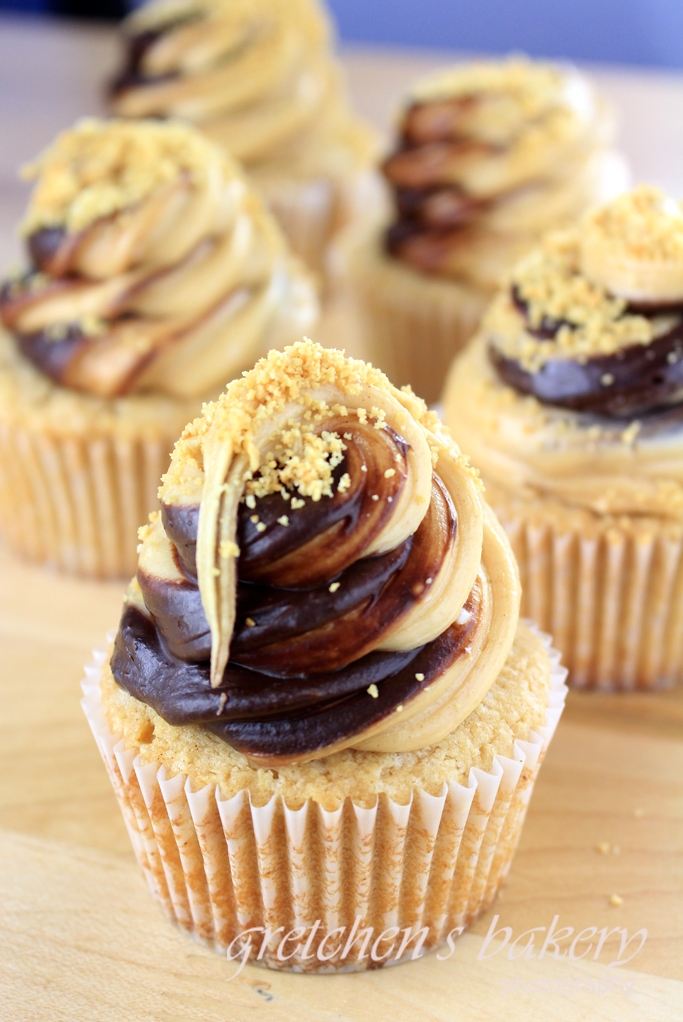 Ingredients
For the Cupcake Batter:
Vegetable Oil 8 Tablespoons (118ml)
Granulated Sugar 1¼ cup (250g)
Creamy Peanut Butter 2/3 cup (160g)
Flax Meal 3 Tablespoons (24g)
Warm Water ½ cup (118ml)
Vanilla Extract 2 teaspoon (10ml)
Soy Milk ¾ cup (177ml)
Vinegar 1 Tablespoon (15ml)
All Purpose Flour 2 cup (250g)
Baking Powder 1 teaspoon
Baking Soda ½ teaspoon
*salt optional pinch
Lactic Acid 1 teaspoon
Instructions
Preheat the oven to 350°F and line your cupcake tin with papers
Combine the flax meal with the warm water and set aside to thicken about 5 minutes.
Add the vinegar to the soy milk and then add the vanilla extract
Now place all the cake ingredients into the workbowl of a food process and whiz smooth, scrape the bottom & sides of the bowl and whiz again for 30 seconds
Or this entire recipe can be mixed by hand in a large bowl with a whisk
Portion into cupcake liners filling the batter slightly more than half full
Bake at 350°F for 19-22 minutes or until they are springy to the touch when you gently press the centers.
Cool completely while you make the peanut butter buttercream according to the recipe on that post
You will add the lactic acid to give it a cheesecake tang at the last stage of mixing
The ganache swirl is optional
Notes
Peanut butter cupcakes can be kept at room temperature for up to 3 days
For longer storage keep refrigerated loosely covered to prevent drying