One of the easiest and most stable forms of buttercream is Peanut Butter Buttercream.
The addition of peanut butter powder to the base recipe for buttercream is not only a great way to tighten up a soft buttercream recipe, but also by using the powdered form of peanut butter you are leaving out a hefty portion of fat!
We know buttercream is already pure fat & sugar so why add more?
If you can get your hands on some peanut butter powder, it is a life changer!
If you can't get it though, regular creamy peanut butter added to the base recipe if a buttercream is the original way to go!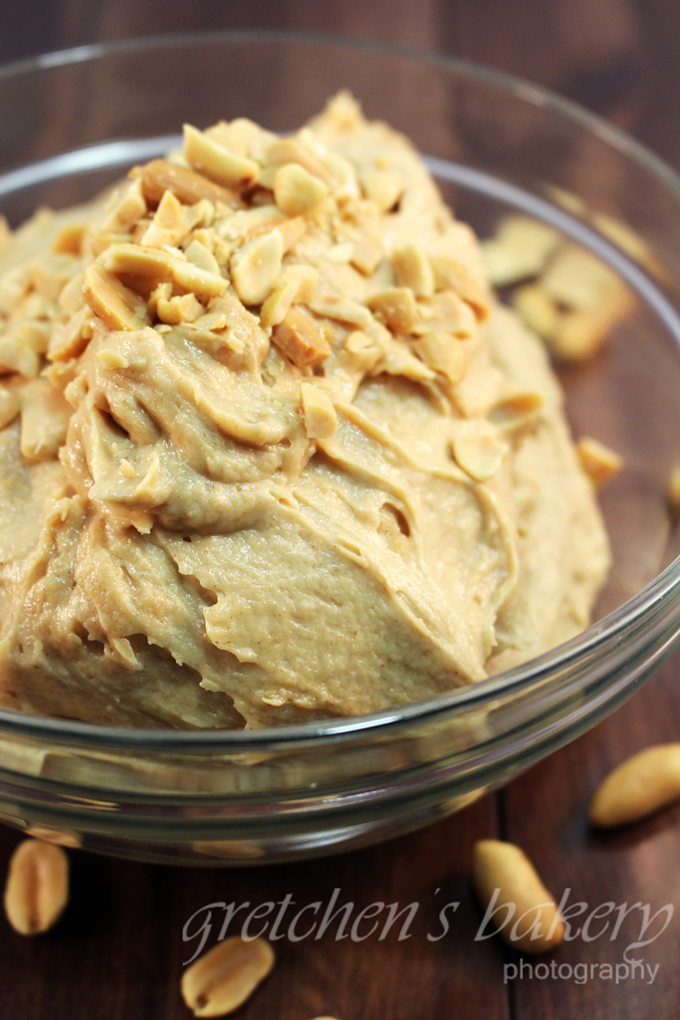 Peanut Butter Buttercream
I am super lazy & almost always make the
American Style Buttercream recipe
, but I have applied this peanut butter method to all the other recipes.
The
Swiss Buttercream
is softer by nature and will do much better with teh peanut butter POWDER added to it for more stability.
Instructions
Mix the buttercream recipe of your choice by following the instructions on that respective blog post.
Add the peanut butter powder *or creamy peanut butter at the last stage of mixing