Caramel stuffed into a brownie cookie!??? C'mon!!!
I am definitely in cookie mode lately!
Replicating one of my favorite cookies from my non vegan days:  Caramel Volcano Cookies!
Once they come out of the oven they are ooey, gooey & chocolate-y just how I love my cookies to be!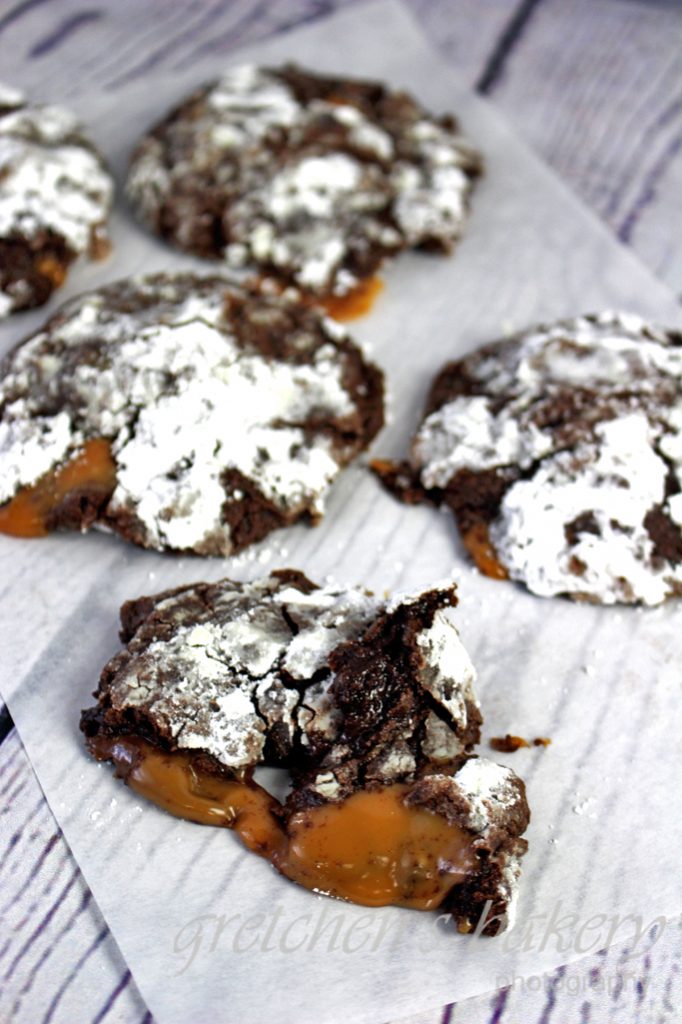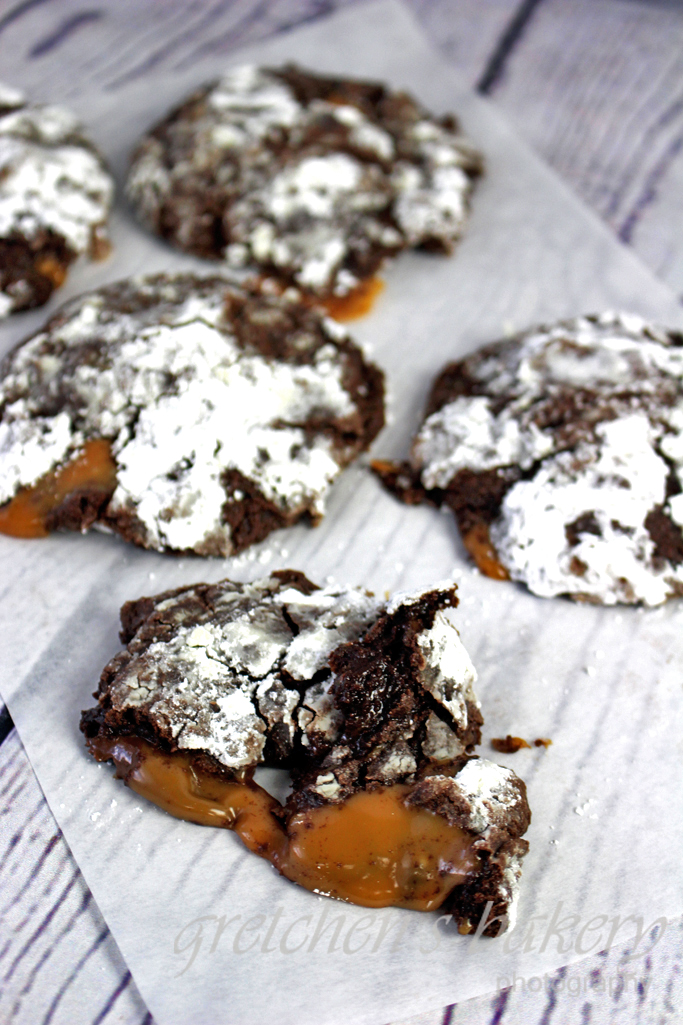 The Caramel Recipe I used originally came from  Vegan Kitchen Magick
It is a very precise recipe for chewy caramel candies
But instructions are so clear and concise that you just cannot fail!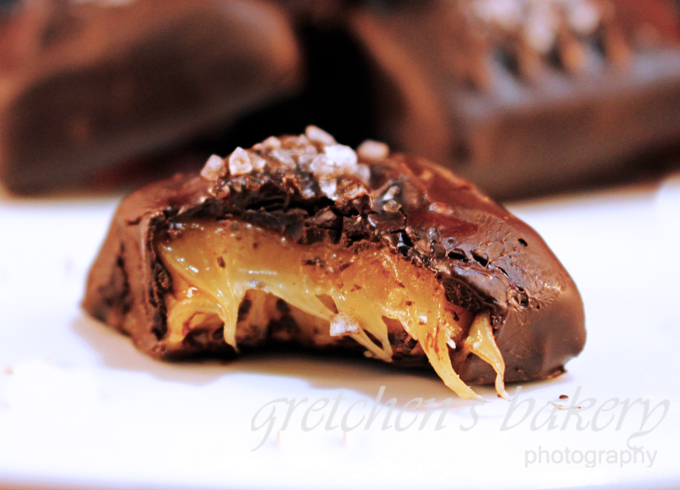 Alternatively you can buy vegan caramels instead and cut out much of the time involved in this recipe!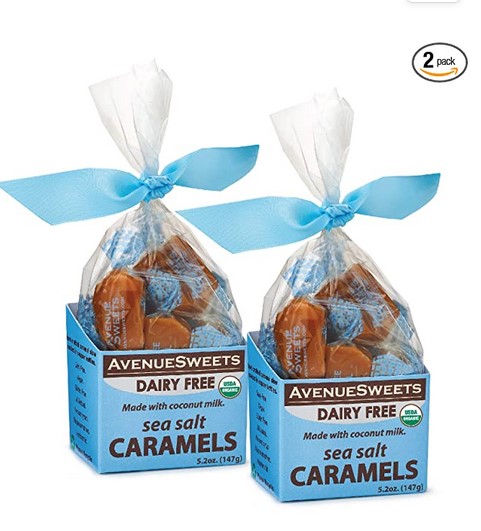 You will notice in the video I had my caramels dipped in chocolate since I made the Vegan Kitchen Magick recipe for the candies from start to finish
Only afterward did I have the "aha moment" to turn them into these caramel volcano cookies!
But whoever complained about extra chocolate!?
It will not affect the recipe either way you decide!
Notes for Success:
It is best to chill these cookies once you have them stuffed and set on the sheet pan
I like to refrigerate them for the 15 minutes or so that it takes to preheat my oven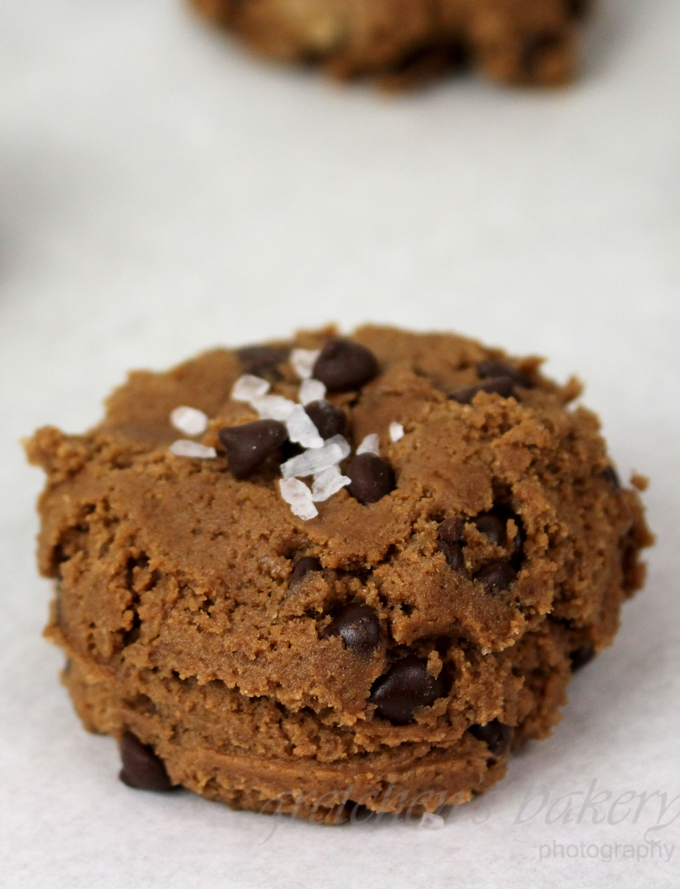 CLICK HERE FOR THE YOUTUBE VIDEO TUTORIAL FOR HOW TO MAKE THESE CARAMEL VOLCANO COOKIES!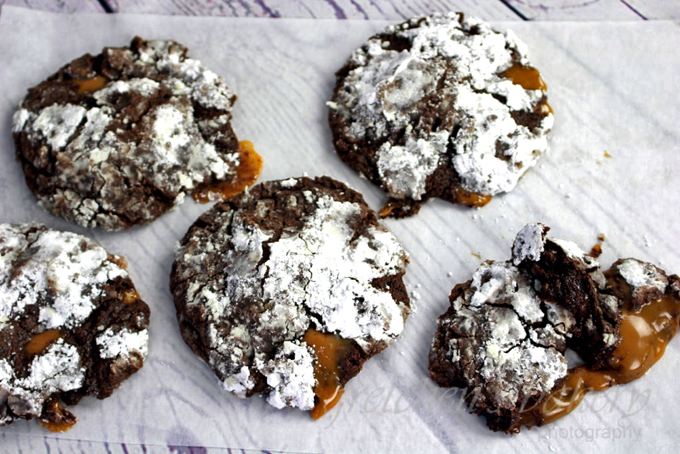 For more awesome cookie recipes click the links below!
Chubby and Chewy Vegan Chocolate Chip Cookies
Double Chocolate Chip Cookies ~ Vegan
Red Velvet Cookies No Dye ~ Vegan

Vegan Caramel Volcano Cookies
Ingredients
Semi Sweet Vegan Chocolate finely chopped 2 cup packed (226g)
Vegan Butter 5 Tablespoons (70g)
Granulated Sugar ½ cup (100g)
Strong Brewed Coffee (cold) 4 Tablespoons (60ml)
Vanilla Extract 2 teaspoons
All Purpose Flour 1¼ cup (156g)
Egg replacer 4 teaspoons~ I used Bob's Red Mill
Baking Powder ½ teaspoon
Salt pinch
Confectioners Sugar approx 1 cup for dipping the cookies
Instructions
Melt chocolate with the salt and vegan butter- cool slightly
In a large mixing bowl combine granulated sugar, vanilla extract and cold coffee, whisk smooth.
Add melted chocolate & vegan butter mixture, whisk smooth
Add flour, egg replacer and baking powder, mix just until combined.
Refrigerate for at least 1 HOUR.
Scoop the cookie dough with a 2 ounce cookie scoop and insert a caramel candy in the center of the dough, then push the dough around the candy so it is encased and no longer showing
Roll the dough ball into the confectioners sugar and place onto a parchment lined sheet pan spaced 2" apart
I refrigerate for another 15 minutes while oven is preheating to prevent major spreading
Bake in a preheated 350°F oven for approximately 15 minutes, it is hard to tell when these cookies are done, since they are so chocolate-y, but be careful not to over bake them or they will be dry. *I like to test ONE cookie first, before baking the entire batch since all ovens are different and even 1 minute too much will make these cookies dry and un-gooey
Cool slightly before serving
Notes
Cookies will stay fresh in an airtight container at room temperature for up to 5 days

Freeze for up to 2 months