Some people just do not like red velvet anything!
But after they try my recipe for Red Velvet Cupcakes,  they change their minds!
I swear!  I am not making that up!
One of the best sellers when I owned my bakery was these cupcakes!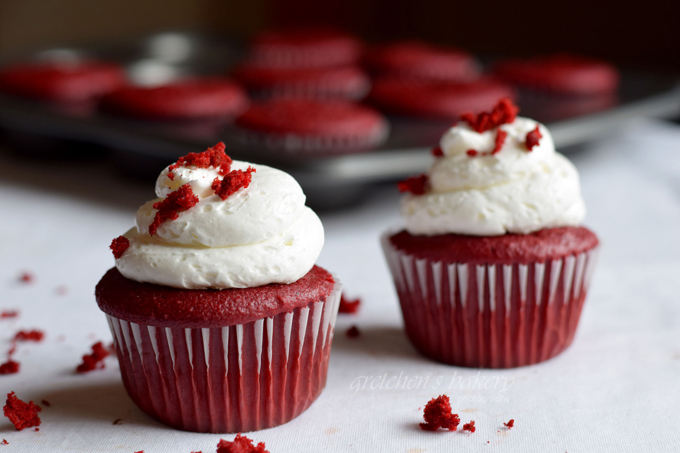 It's still the original recipe I used too!
A simple flax meal egg replacement does the trick to turn these beauties instantly vegan so everyone can enjoy them!
The recipe listed below is for cupcakes, duh that's why you're here!
But the batter can be baked into round cake pans just the same.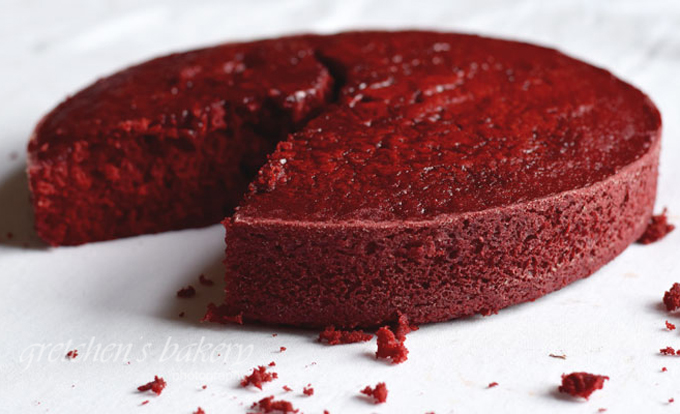 For two 8″ Cake Layers double the recipe listed below
The bake time may be slightly less than the cupcakes, but it will be close.
I like to always check "my stuff" at around 15-18 minutes because I have control issues
Kidding aside, this seems to be the half way mark for most baked things and the almost there mark for other baked things.
It's better to err on the side of caution when baking anything and just check everything at 15 minutes!!
As I mentioned this is the original recipe from when I had my bakery, and yes we did add red food color to make them vibrant red.
For those who want to avoid the red food color altogether and go 100% all natural
CLICK HERE FOR MY NO DYE RED VELVET CAKE RECIPE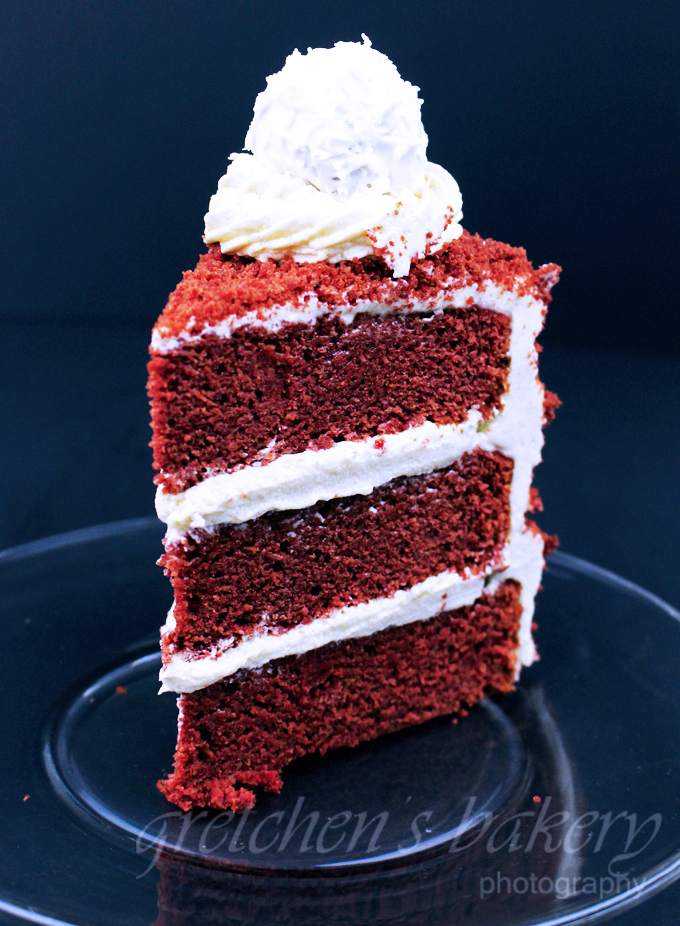 The icing for these cupcakes is my vegan cream cheese icing
However if you click the link to the No Dye Rd Velvet Cake above
You can get the recipe for the Classic Ermine Frosting
Ermine Buttercream is the icing that is traditionally used for Red Velvet Cakes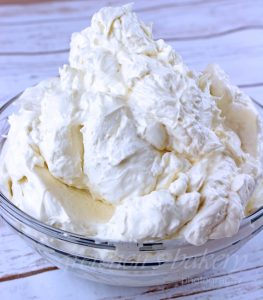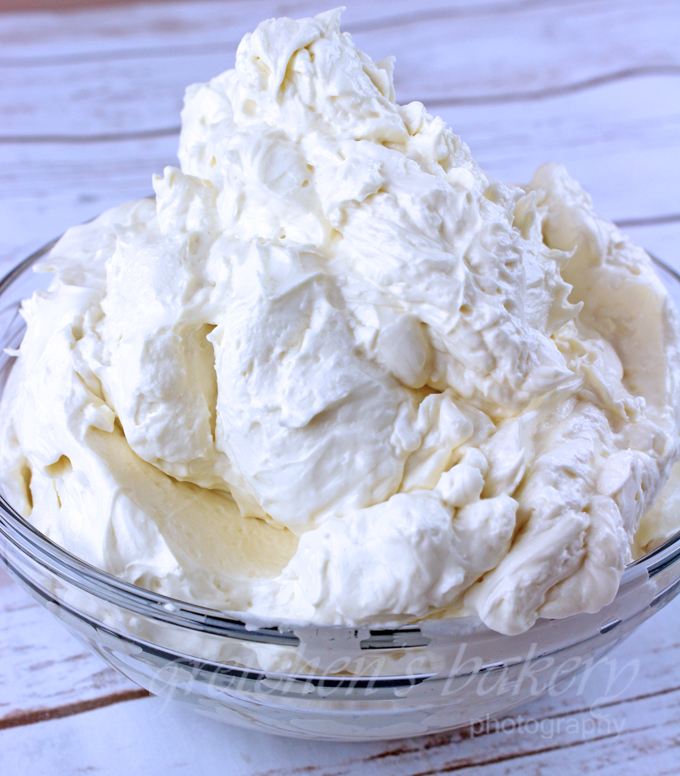 But again the recipe below is for the equally popular Cream Cheese Icing
CLICK HERE TO WATCH THE FULL YOUTUBE VIDEO TUTORIAL FOR HOW TO MAKE THESE!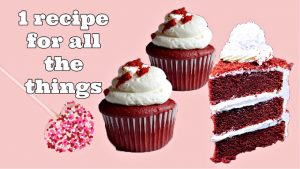 For more Red Velvet Recipes click the links below!
No Dye! Red Velvet Cake ~ Vegan
Red Velvet Cookies (all natural- no dye & vegan)
Tips for Success
Be sure to mix the cream cheese icing by hand with a spatula
Vegan cream cheese for some reason, likes to turn to soup if you mix too vigorously which is why I no longer use an electric mixer
Also be sure to use Natural and not Dutch Process Cocoa powder or the recipe will not work out!
CLICK HERE FOR MORE ABOUT COCOA POWDER IN YOUR RECIPES
Red Velvet Cupcakes
The recipe make 16 cupcakes or 1 8" layer
Double the recipe for 2- 8" cake layers
Ingredients
For the Cake Batter:
All Purpose Flour 2½ Cups (312g)
Granulated Sugar 1½ cups (300g)
Baking Soda 1 teaspoon (5g)
Salt ½ teaspoon (3g)
Natural Cocoa Powder 2 Tablespoons (12g)
Vegetable Oil ½ cup (120ml)
Plant Milk 1 Cup (237ml) * I like to use soy milk
Ground Flax Seeds 2 Tablespoons (16g)
Hot Water 6 Tablespoons (90ml)
Red Food Color 1 teaspoon
White Vinegar 1 teaspoon
Vanilla Extract 1 teaspoon (5ml)
For the Cream Cheese Icing:
Vegan Cream Cheese 2 Tubs (2cups) (454g)
Vegan Butter 1 stick (½ cup) (112g)
Confectioner's Sugar 1½ cups (180g)
Vanilla Extract 1 teaspoon
Apple Cider Vinegar *optional 1 teaspoon - see note above
Instructions
First prepare the cake batter by combining the ground flax seeds with hot water and whisk smooth
Let stand for at least 5 minutes to thicken to a paste
In a large bowl place the sifted flour, Baking Soda, Salt and Cocoa Powder together
In another bowl combine all of the wet ingredients including the sugar and the red food color whisk smooth
Add the flax paste and then the dry ingredients and whisk smooth
Pour the batter into the paper lined cupcake molds filling ¾ way to the top.
Bake immediately at 375° F for the first 10 minutes then lower the oven to 325°F and bake for another 10-15 minutes or until springy to the touch when gently pressed in the centers or a toothpick comes out with moist crumbs
While the cupcakes cool, prepare the cream cheese icing by mixing the sifted confectioners sugar with the vegan butter until smooth, add the vanilla extract, optional apple cider vinegar and then add the vegan cream cheese last and mix on low speed just until combined.
Be sure to mix by hand or you will get a soupy mixture, as vegan cream cheese has a tendency to break down very easily.
Refrigerate the icing until you are ready to ice cooled cupcakes
Notes
Cream cheese iced cupcakes must be stored in the refrigerator and will stay fresh wrapped loosley to prevent drying for up to 5 days


Un-iced cupcakes can be frozen wrapped well for up to 2 months