Making Cookie Cups is my new obsession!
Assorted miniature cookie cups stuffed with all the things!
They're so easy to make and the fillings are endless!
I've made four different variations with one base recipe for cookie dough
You too can start dreaming up amazing combinations!
CLICK HERE FOR THE QUICK YOUTUBE VIDEO SHOWING ALL 4 VARIATIONS!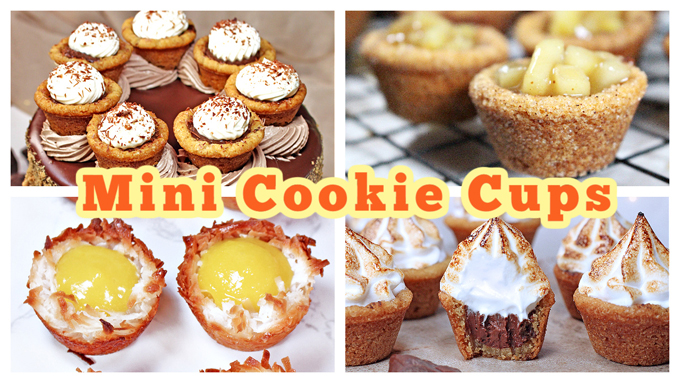 Click the links below to see the full recipes with video tutorials for each!
A quick roll in cinnamon sugar turns these cups into Snickerdoodles!
Filled with my famous hot apple pie recipe!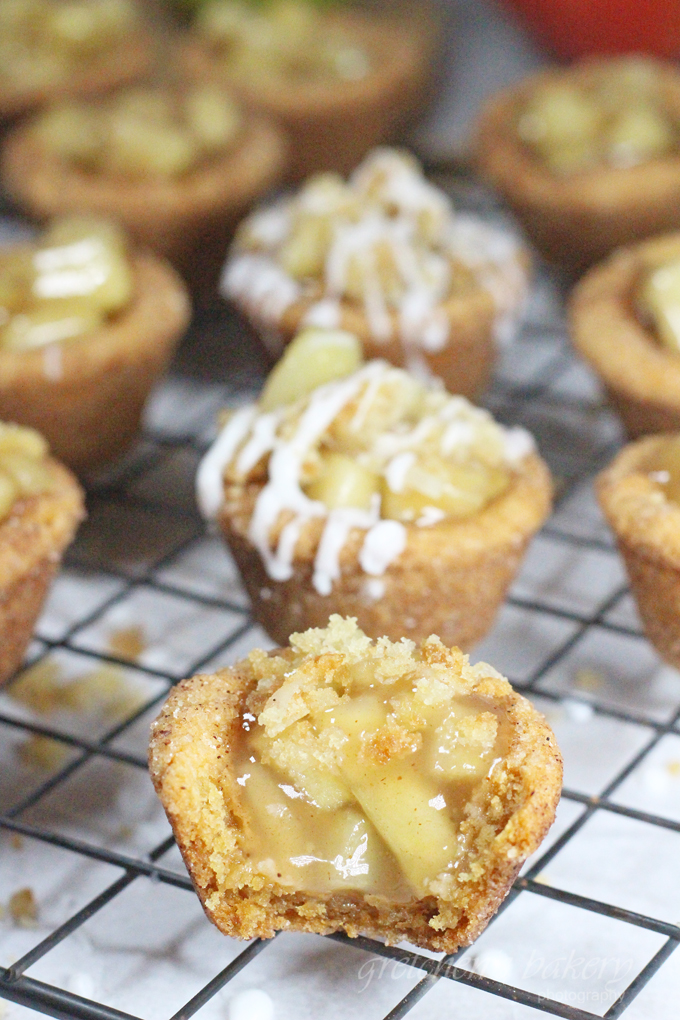 Chocolate custard and whipped cream is all you need for these glorious bites!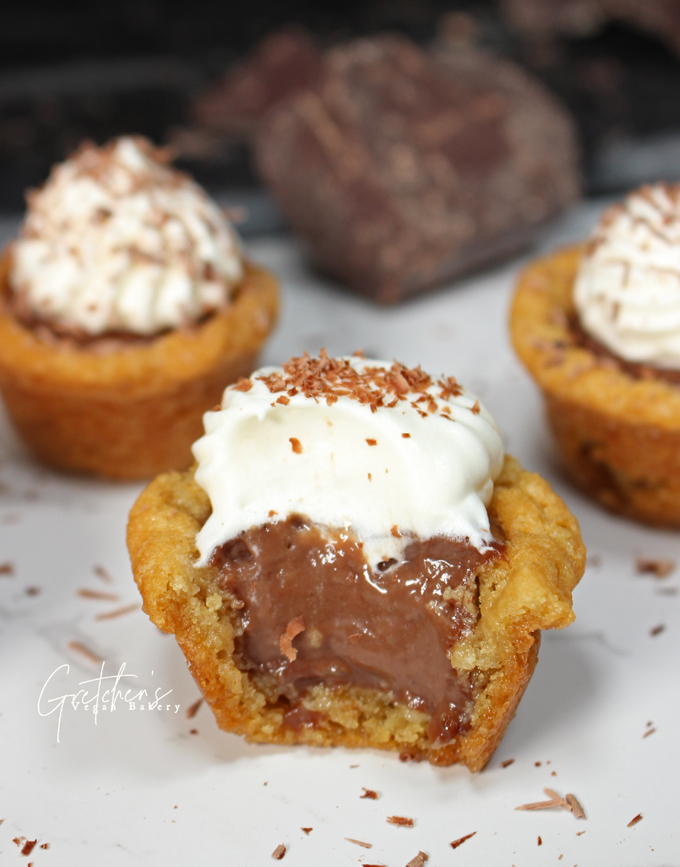 Simple two ingredient ganache and toasted vegan marshmallows!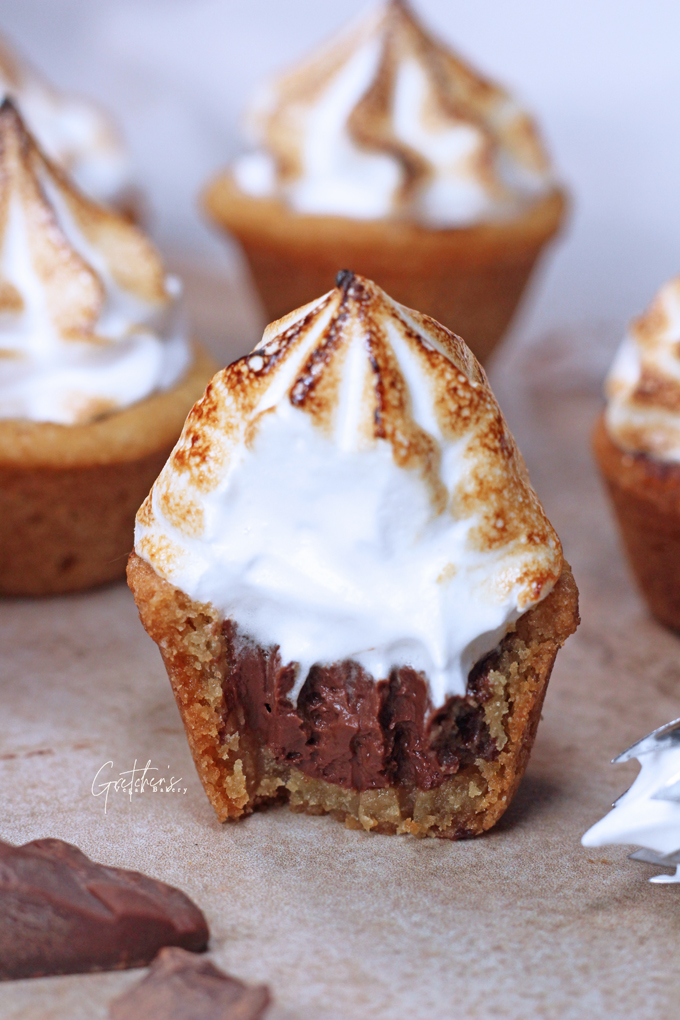 Obviously the base cookie recipe for this one is a coconut macaroon!
Can I just say these are my all time favorite!!