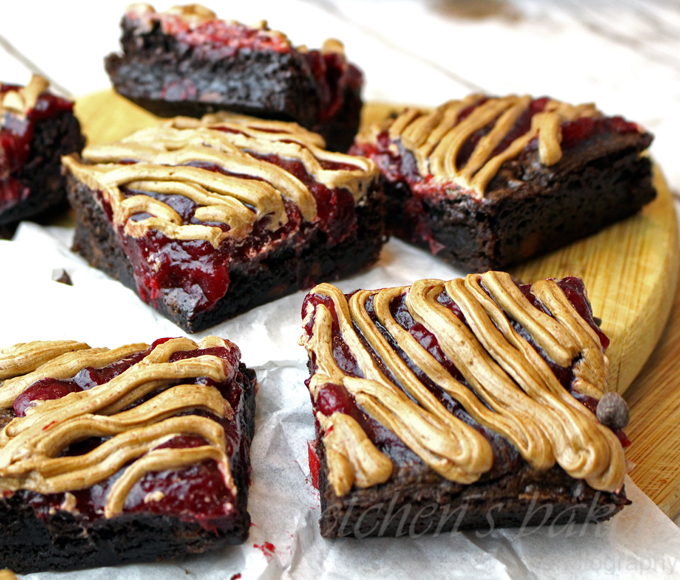 In my last video for Cranberry Swirl Cheesecake, I talked about how I love my homemade cranberry compote recipe so much I literally put it in everything!
Well I decided to put my money where my mouth is and see if that holds true for fudge brownies!
Introducing Cranberry Mocha Fudge Brownies!
Yep it totally works!
You have to be a cranberry lover though and I certainly am.
That paired with chocolate fudge brownies and mocha buttercream!?
Yeah, say no more!
I am super lazy in my old age and ever since I hacked the Box Brownie Mix to replicate a perfect fudge brownie; I pretty much always go the lazy route.
But for those who want to go full scratch recipe I have several to choose from in my Brownie Archives.
Baked into a 9″ X 9″ square pan, cooled and slathered with sweet and tangy, chunky cranberry sauce.
A thick piping of mocha buttercream and in no time you have a perfect holiday treat!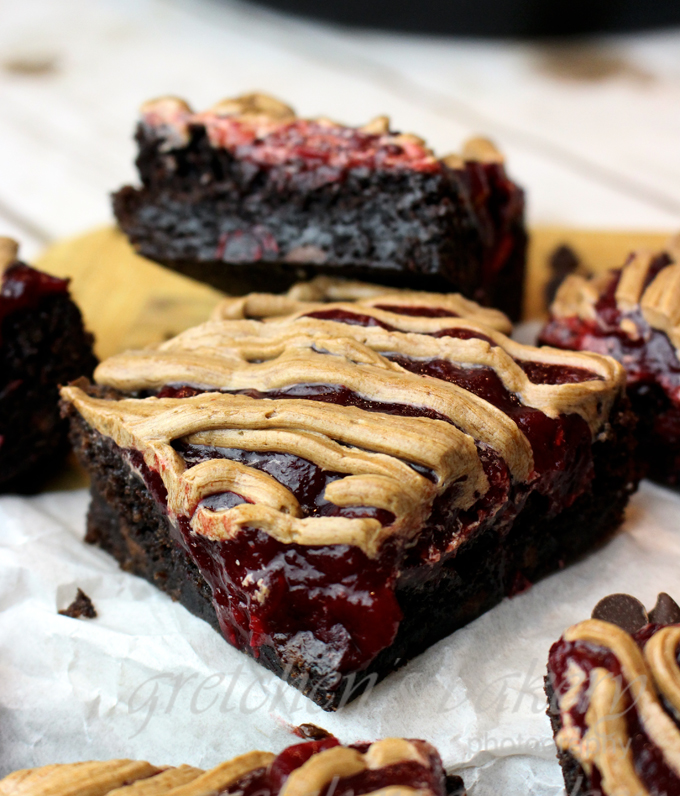 Cranberry Mocha Fudge Brownies
Ingredients
½ Recipe Mocha Buttercream *You will not need the entire ½ recipe, just refrigerate any remaining icing for up to 1 month
Instructions
Prepare all the recipes as per the instructions on their respective blog posts, bake the brownies into a 9" X 9" Square pan.
Then assemble the Cranberry Mocha Fudge Brownies by spreading the cooled cranberry sauce onto the cooled brownie. (You may not use all the cranberry sauce, use your judgement)
With a parchment paper cone fill with mocha buttercream and pipe thick lines on top of the cranberry sauce not quite covering the cranberry completely so you can still see the vibrant red show through.
Cut into 16 equal portions
Notes
I like these brownies stored in the refrigerator, but they will stay fresh at room temperature for up to 2 days.

For longer storage keep refrigerated for up to 1 week in an airtight container