Vegan or not you should have my top four Egg Free Cake Recipes in your repertoire!
The best part is there are no weird ingredients that only vegans have in their pantries!
I bet you have everything you need to make these cakes right now!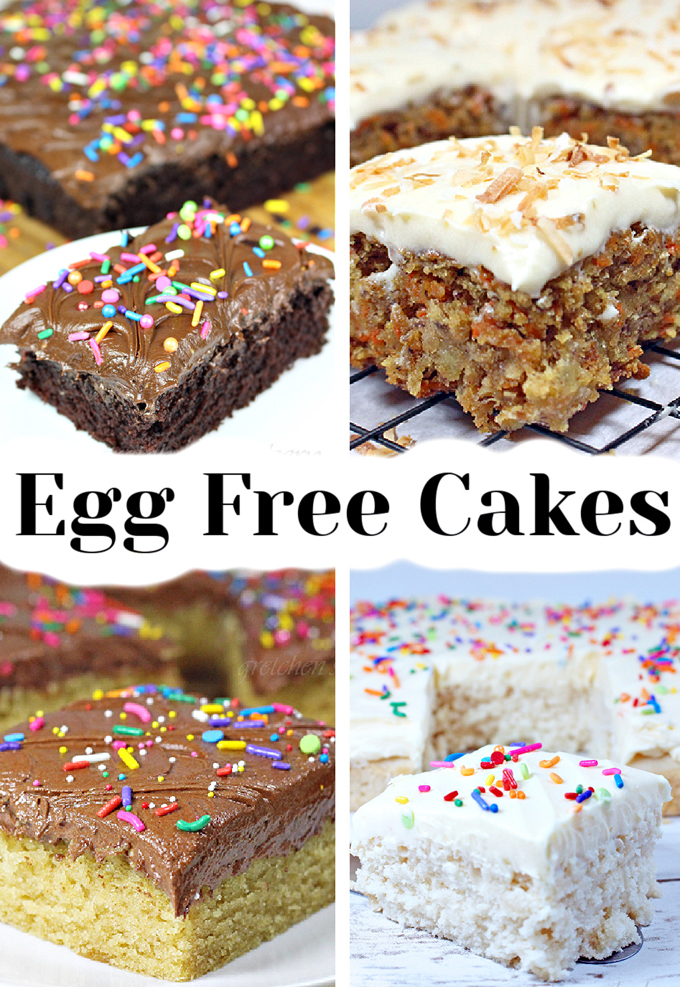 Only the White Cake recipe requires an electric mixer
The other three egg free cake recipes are simple one bowl mixes!
Each recipe below links to it's own page with lots more information and notes for success
Including ingredient substitutions and a video tutorial for how to mix each recipe!
Check out this quick YouTube video here with all four cakes in less than 4 minutes!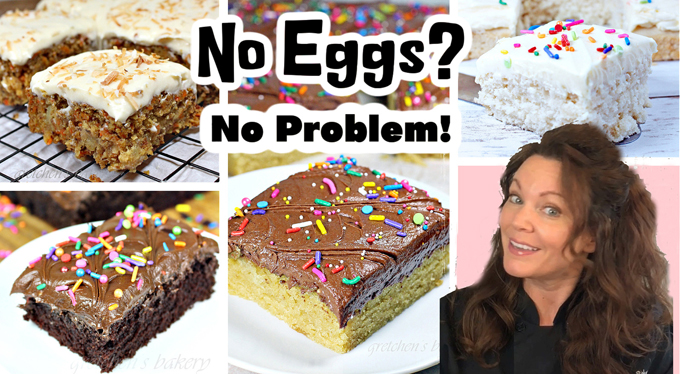 A 1:1 ratio Gluten Free flour can also be used in each recipe below with no other changes needed!
All recipes can be converted to cupcakes, round layers in all sizes, bundt cakes, sheet cakes and more!