Just in time for Saint Patrick's Day
Although this Irish Cream Mousse Cake is great all throughout the year
If you need a stunning cake to impress just about everyone
Simple four ingredient Irish Cream Mousse Cake is the way to go!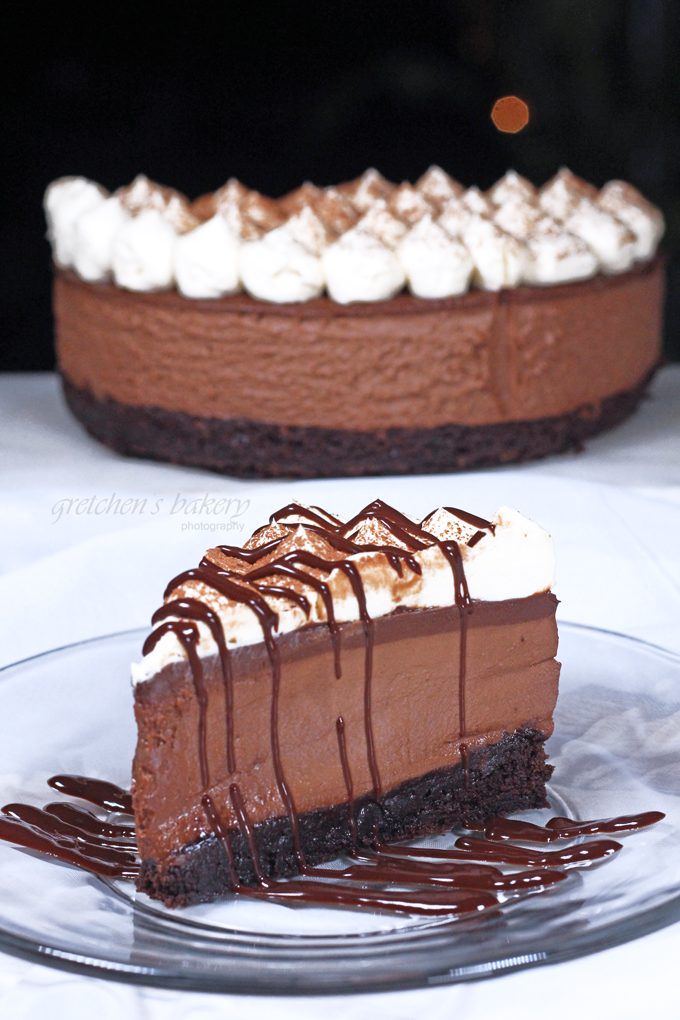 I've baked my best recipe for fudge brownies as the base for this cake
But you can use just about anything you like the best!
To avoid turning on the ovens altogether and keep this dessert 100% no bake
You can make up a quick chocolate sandwich cookie crust instead, just like you would for a cheesecake!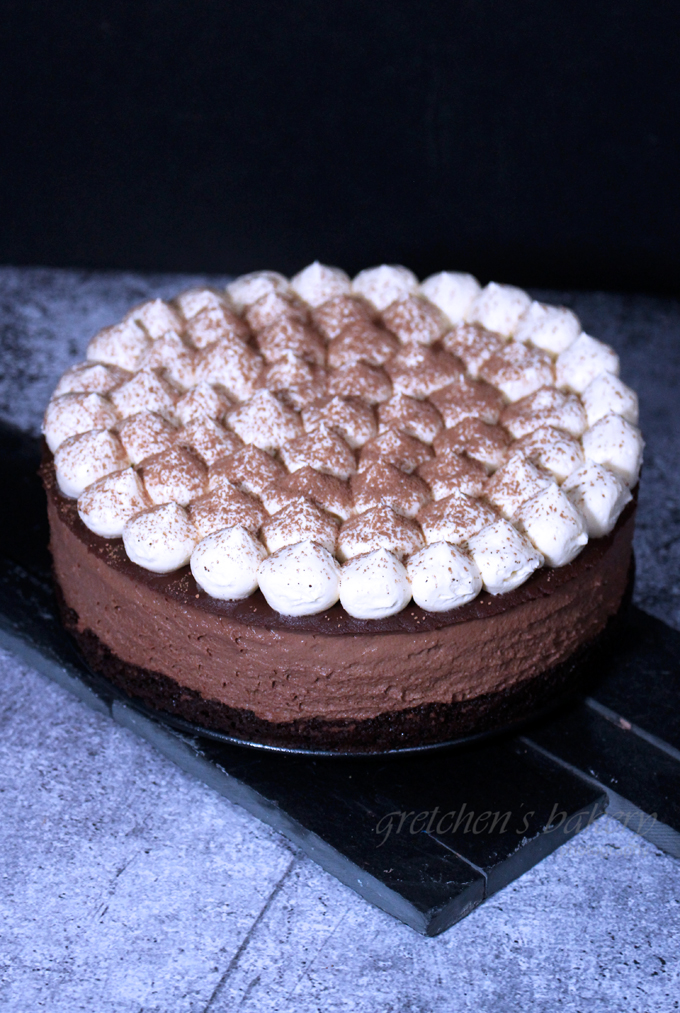 Irish cream buttercream icing is completely optional
However since this is a no sugar added recipe for the Irish Cream Mousse
The buttercream really added a perfect compliment to that rich deep triple chocolate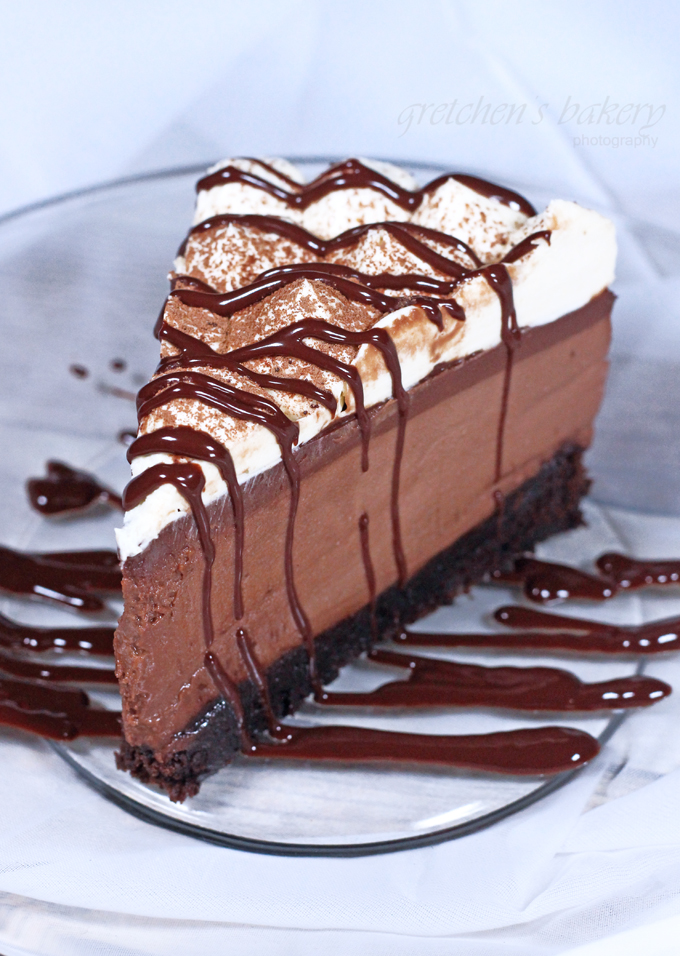 That's right ~ Triple Chocolate!
Fudge brownie base, chocolate mousse and Irish Cream ganache too!
Let's talk about Irish Cream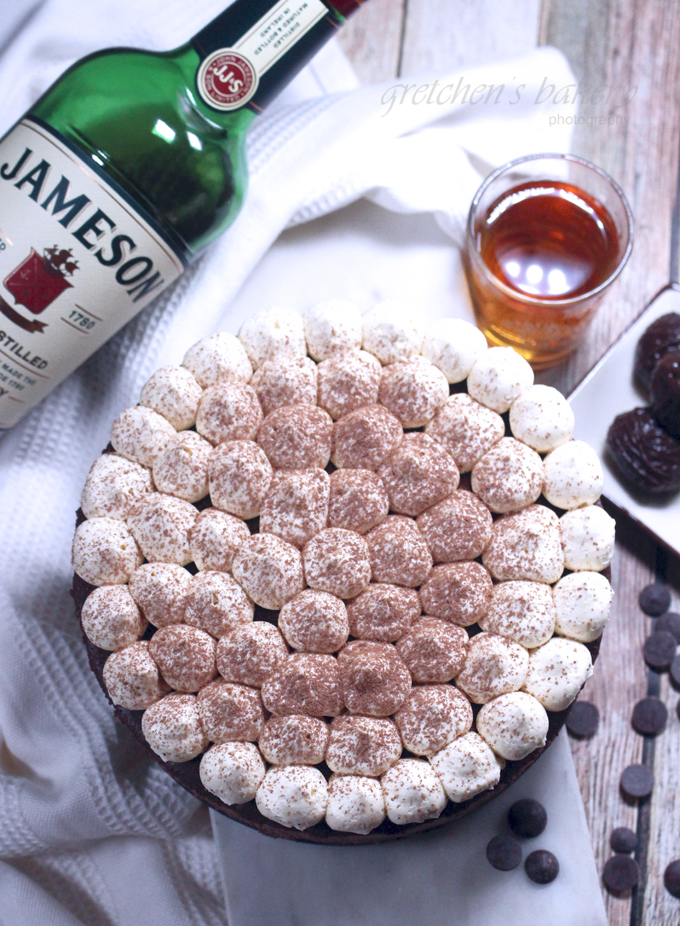 Even though Bailey's now makes a vegan Irish Cream, I've made a homemade recipe anyway
It's so incredibly easy and I saved a ton of money by doing it this way!
Jameson is my whiskey of choice for baking (and in my younger days ~ for drinking too! Shhh!)
So buying a bottle of whiskey versus buying a bottle of Irish Cream was a no brainer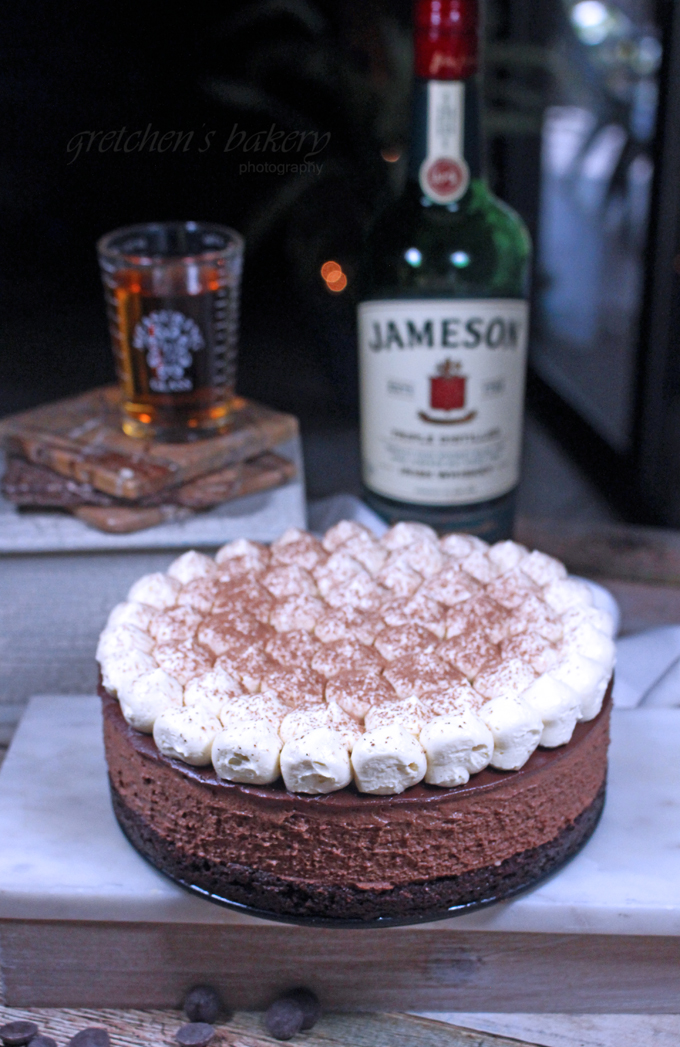 I can use the whiskey in so many more baking recipes rather than being chained to just Irish Cream that I would probably only use once a year
Substitutions & Notes for Success:
For those who cannot use alcohol in their baking I would suggest to use coffee as a substitute
Those who do not use coffee either
I would suggest to click through to my Ferrero Rocher Mousse Cake recipe instead of this one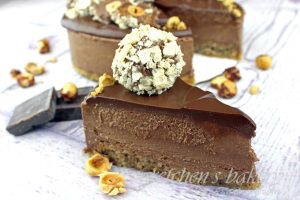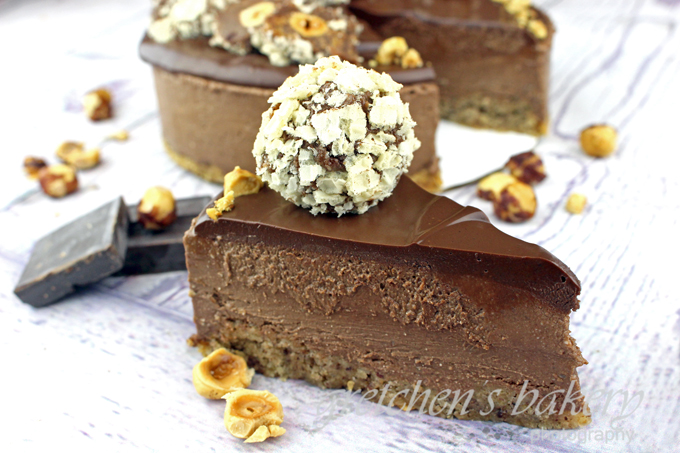 I am using cashews as the base for this mousse recipe
So if you must stay away from nuts I would recommend to use this recipe for chocolate mousse instead
In addition to the vegan chocolate couverture and cashews it is simply Irish Cream and whipped cream folded in!
Silk brand makes my life so much easier now with their vegan heavy whipping cream in a carton *not sponsored
However if you are not fortunate to get your hands on that product I have several other homemade options for you here!
To make a no bake crust for this mousse cake simply combine 1½ cups of your favorite cookie
Crushed up with 4 Tablespoons of melted vegan butter
Press it into the bottom of a spring form pan and refrigerate while you prepare the mousse recipe
I have this Irish Cream Mousse Cake listed as serving 16 people because this is one rich cake!
One small slice is all you need!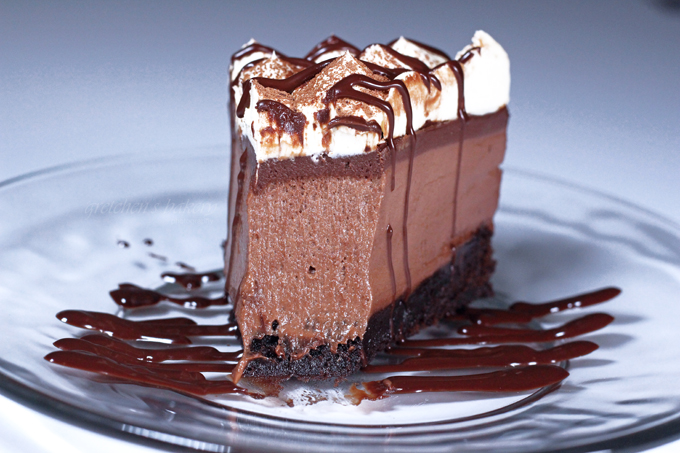 CLICK HERE FOR THE FULL YOUTUBE VIDEO TUTORIAL FOR HOW TO MAKE THIS CAKE!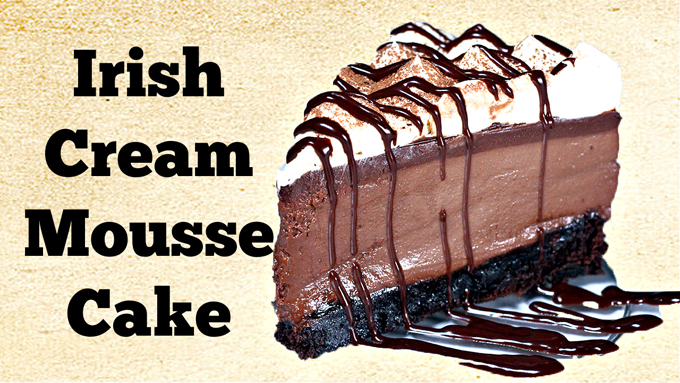 For more awesome recipes like this one, click the links below!
Vegan Ferrero Rocher Mousse Cake
No Bake Key Lime Pie Cheesecake
No Bake Chocolate Raspberry Ganache Tart
Homemade Irish Cream

Homemade Irish Cream
Ingredients
Irish Whiskey ⅓ cup
Strong Brewed Coffee ¼ cup
Sugar of your choice/ Agave / Maple Syrup / Monkfruit:: ¼ cup
Almond Milk or your choice plant milk ¾ cup
Instructions
If using granulated sugar it is best to mix that first with the hot brewed coffee to dissolve
Then combine everything together in a jar and store in the refrigerator for up to 2 months
For the Mousse Cake
Irish Cream Mousse Cake
Ingredients
½ Recipe Fudge Brownie baked into an 8" springform pan
For the Irish Cream Mousse
Vegan Semi Sweet Chocolate Couverture 6 ounces approx 1 cup (168g)
Raw Cashews 1 cup (150g)
Irish Cream ¾ cup (177ml)
Whipped Cream 2 cups whipped volume (475ml)
For the Irish Cream Ganache
Vegan Semi Sweet Chocolate Couverture 4ounces approximately ¾ cup (113g)
Plant Milk ¼ cup (60ml)
Irish Cream 2 Tablespoons
For the Irish Cream Buttercream
Vegan Butter 2 sticks (226g)
Confectioners Sugar 2 cups (240g)
Salt ¼ teaspoon
Irish Cream 4 Tablespoons (60ml)
Instructions
First prepare your 8" springform pan with parchment paper lining and a spray of pan spray
Preheat the oven to 350°F and prepare the brownie recipe as per the instructions on that post
Once the brownie is completely cooled
Prepare the chocolate mousse by bringing the cashews to a rolling boil in approximately 1½ cups of water
Turn off the heat and let them soak for 30 minutes, then drain
Combine the warm cashews and room temperature Irish Cream together in a high speed blender and blend smooth
Melt the vegan chocolate in a large bowl then add the warm cashew/Irish Cream mixture and whisk smooth
Whip the vegan whipped cream to medium peaks then fold into the chocolate base only of the chocolate mixture is cool to the touch.
Pour the Irish Cream Chocolate Mousse into the springform pan with the brownie base & also lined with an acetate cake strip (*optional) and then refrigerate until set approximately 3 hours or overnight
Prepare the Irish Cream Ganache by combining all the ingredients for the ganache in a small sauce pot and heat over low-medium heat whisking constantly until melted & smooth
Pour the warm ganache over the set mousse cake and refrigerate until set
Meanwhile prepare the Irish Cream buttercream by whipping the room temperature vegan butter with the salt until fluffy with the paddle attachment of an electric stand mixer
Add the sifted confectioners sugar and mix smooth
Once all the sugar is incorporated, scrape the bottom & sides of the bowl and whip on high for 3 minutes
On low speed slowly add the Irish Cream 1 Tbs at a time until it is all incorporated
Pipe the buttercream onto the mousse cake as shown in the video tutorial
Use the excess ganache for a drizzle on each slice
Notes
Irish Cream Mousse Cake must be kept refrigerated at all times and will stay fresh in the refrigerator covered loosely for up to 1 week

Freeze for up to 1 month