No-oven apple breakfast cake is done entirely on the stove top
All you need is a skillet and some apples!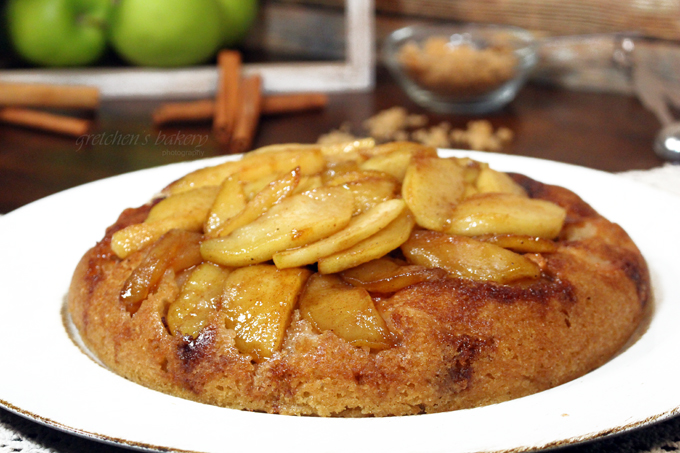 Well of course you'll also need your basic baking pantry items too
But I bet you already have everything you need!
No weird egg replacers or strange ingredients for this one!
My best famous Bakery Yellow Cake Recipe is the base recipe cake for this one today!
It's a simple one bowl mix and can be whisked up in minutes
With no mixers required all done by hand!
Absolutely fail proof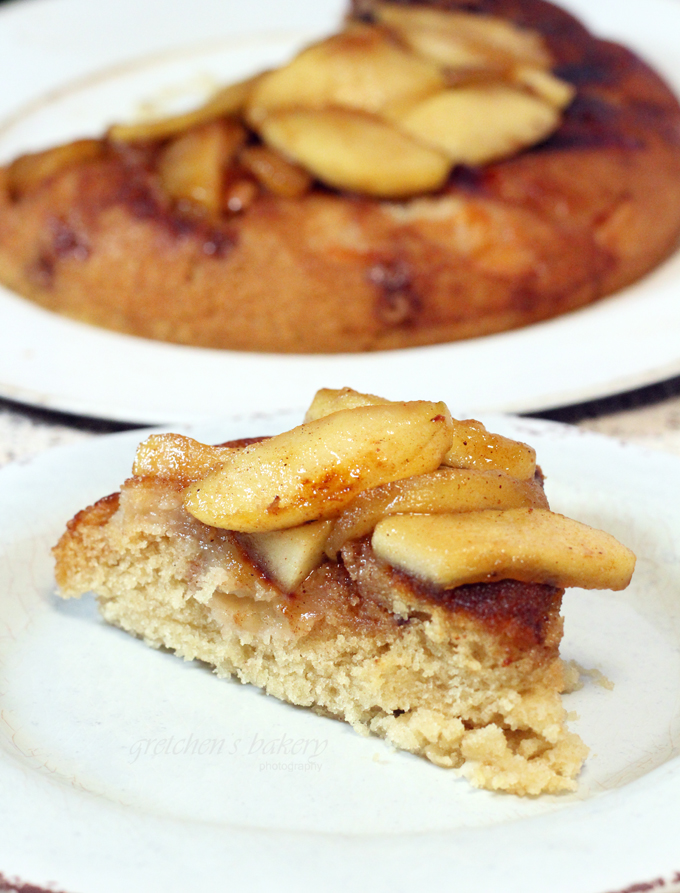 Even if you're not an avid baker this recipe will still work out great for you!
The cake itself bakes (errr, I mean cooks!) up in thirty five minutes
But it doesn't need too much supervision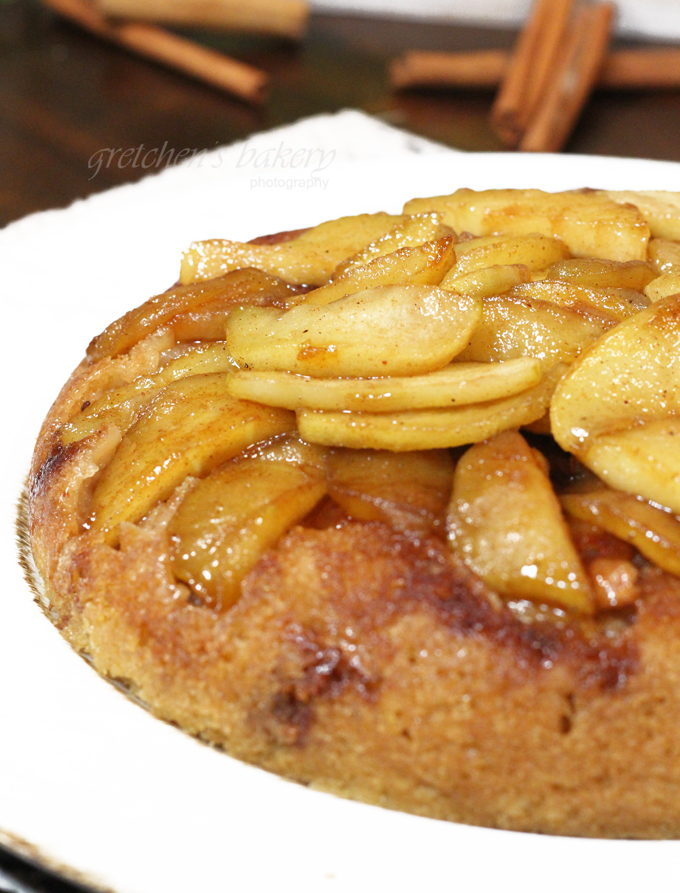 So sit back and brew up your coffee
While your No-Oven Apple Breakfast Cake is being prepared!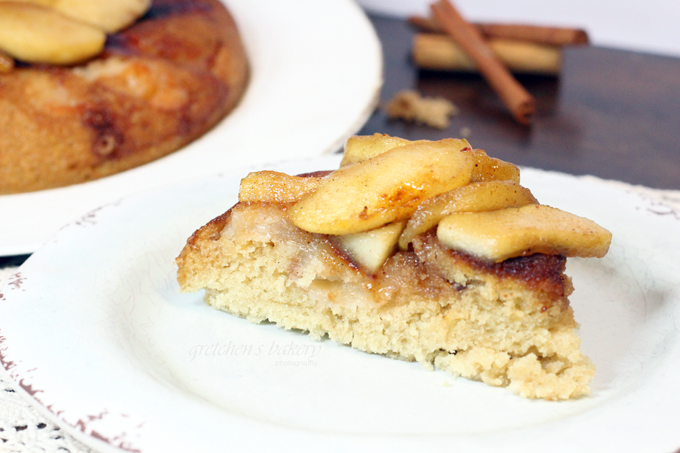 WATCH THE FULL YOUTUBE VIDEO TUTORIAL TO SEE MY 2 FAILS & HOW I FINALLY SAVED IT!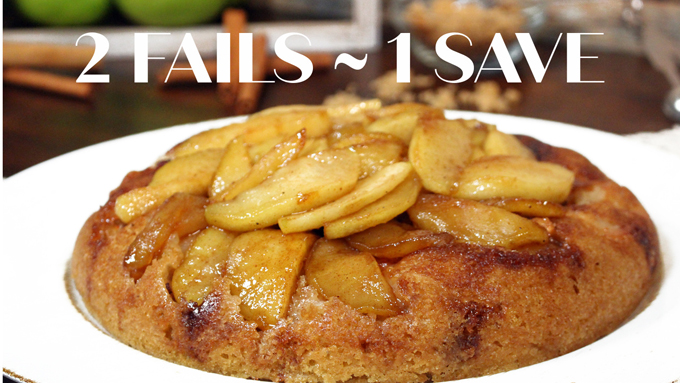 My notes about this recipe:
You will notice I said two fails and a save.
And if you watch the video you will see that my first attempt at this cake was in my cast iron pan.
But I think the lengthy cooking of this recipe to ensure that the cake bakes properly caused the apples to cook to fast, burn and stick to the pan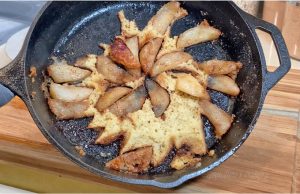 Not to mention the additional sugar that I added to my recipe for the apple saute that the original recipe does not include
So perhaps I am the culprit for this fail since I decided to tweak those couple of things?
LOL Insert emoji of your choice here.
At any rate the second attempt was in a non stick skillet but I still included the brown sugar spice
Once again it stuck
I did not attempt it a third time because at that point I had enough
So I broke out the bottle of rum, sauteed up more apples and poured them on top of the mangled but delicious cake!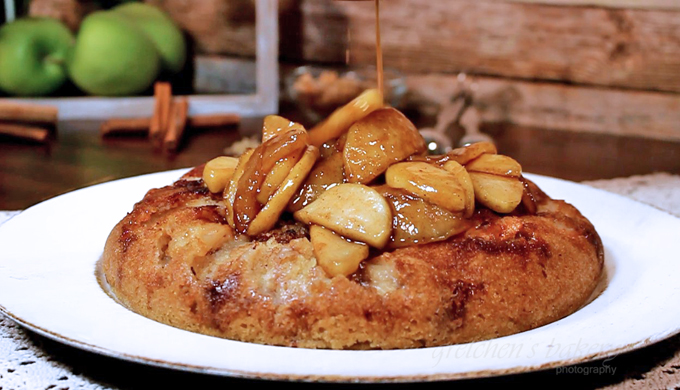 I guess the moral of the story here is that I should probably leave out the additional sugar and spice from my saute in the beginning
But I want a cake that taste great not one that merely "works" without an oven!
This yellow cake recipe is absolutely perfect for this, so if you decide to give it a go, let me know how you make out!
For more apple recipes click the links below!
Vegan Pineapple Upside Down Cake
NO OVEN! Apple Breakfast Cake!
I am using a non stick skillet since I'm not sure if the cast iron pan had something to do with my first fail!
Ingredients
For the Cake Batter:
Soy Milk ¾ cups (177mll) *soy milk is the only plant milk that will thicken like buttermilk, but you can use whatever plant milk you prefer
White Vinegar 2 teaspoons (10ml)
Vegetable oil of your choice ½ cup (117ml)
Granulated Sugar ¾ cup (175g)
Salt ¼ teaspoon
Vanilla Extract 1½ teaspoons
All Purpose Flour 1½ cups (188g)
Baking Soda 1 teaspoon
For the Apple Layer
3 medium apples peeled, cored and sliced to ¼" thick
2 Tablespoons light brown sugar
1 Tablespoon vegan butter
¼ teaspoon cinnamon
¼ teaspoon nutmeg
*rum optional 1 Tbs
Instructions
Combine the soy milk with the vinegar and let stand for 5 minutes to thicken.
Sift all the dry ingredients together in a large mixing bowl, including the sugar.
Pour the oil, plant milk & vanilla in and whisk smooth
Reserve while you prepare the apples
In a 10" skillet melt the vegan butter over medium high heat
Add the sliced apples and saute for a minute to coat them with the butter
Sprinkle the brown sugar, cinnamon & nutmeg over top and let the apples cook for just 1 minute
Add the optional rum
Arrange them in the bottom of the skillet if desired for a nicer design when you un-mold the cake, this is not necessary
Pour the cake batter over the apples in the same skillet and reduce the heat to low
Cover and let the cake cook for 30-35 minutes on low
I found that too much steam was being trapped inside causing condensation and a soggy topped cake
Every so often take off the lid and let the steam escape and allow the cake to cook with no lid for several minutes
Insert a toothpick into the center to be sure the cake is cooked through then flip it out onto a serving plate and serve warm
Notes
No Oven Apple Cake can be kept at room temperature for up to 3 days

For longer storage keep refrigerated covered to prevent drying for up to 1 week