This is my famous bakery style spritz cookie recipe  that I shared many years ago
Now adapted to be egg and dairy free but the taste has never been better!!
Vegan Spritz Cookies can be adorned with whatever you love!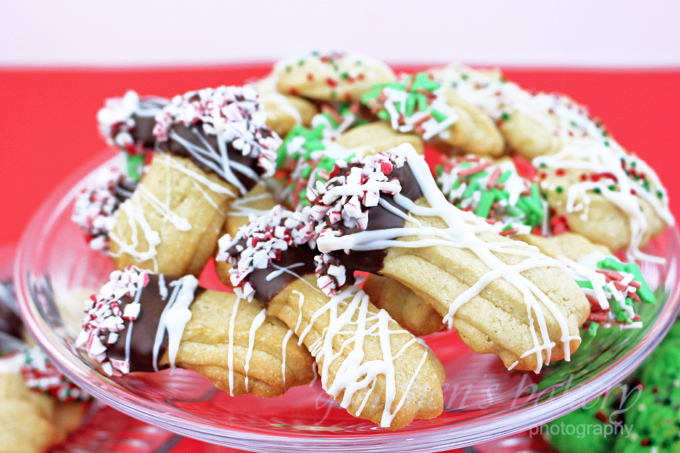 This one recipe will make a variety of shapes and flavors just by changing the pastry nozzle and whatever you are dipping them into!
Holiday Cookie Exchange?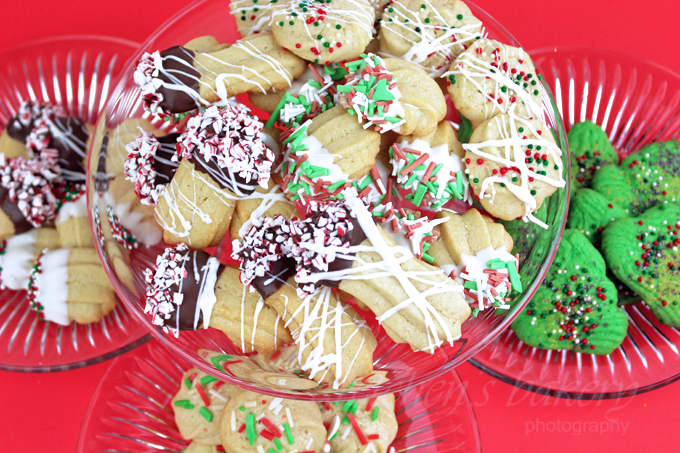 No more worries with this one amazing recipe!
You will have dozens of varieties of cookies in no time at all.
The best part is filling the cookies with chocolate and jam
And dipping them in sprinkles, nuts or even crushed cookies!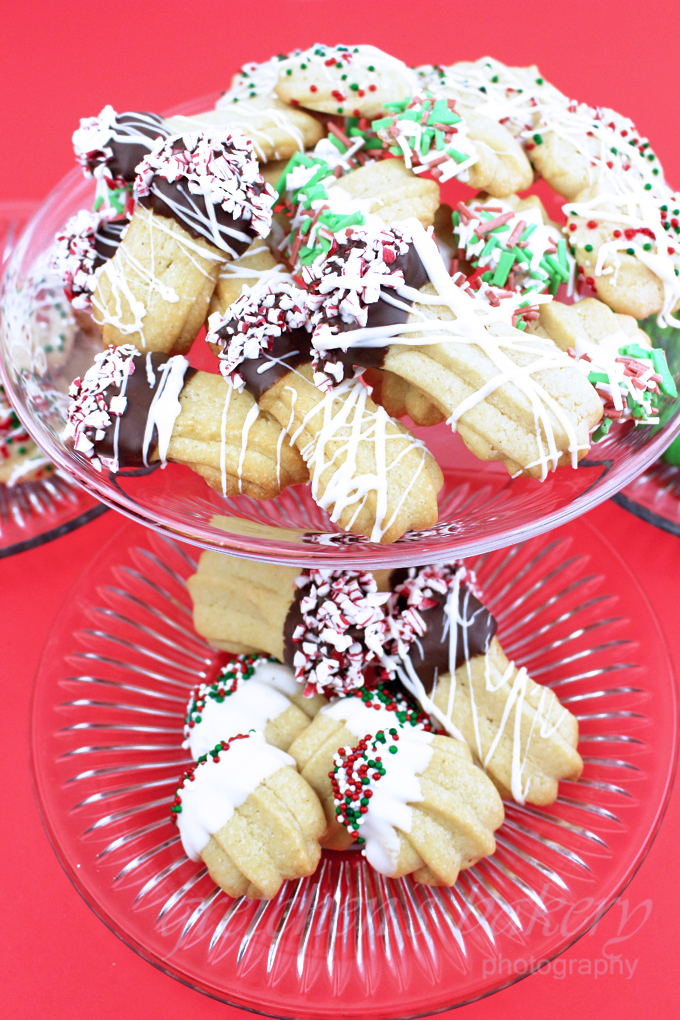 I have even made my own homemade sprinkles that would be great for these cookies!
I am not really sure how many to say this recipe yields
Because depending on how big or small you pipe your shapes; your total count will vary.
But definitely make the whole recipe as listed below because trust me,
You will be eating a good portion of them before the party even starts!
This recipe is part of my 12 days of Christmas Cookies compilation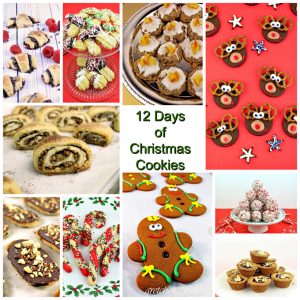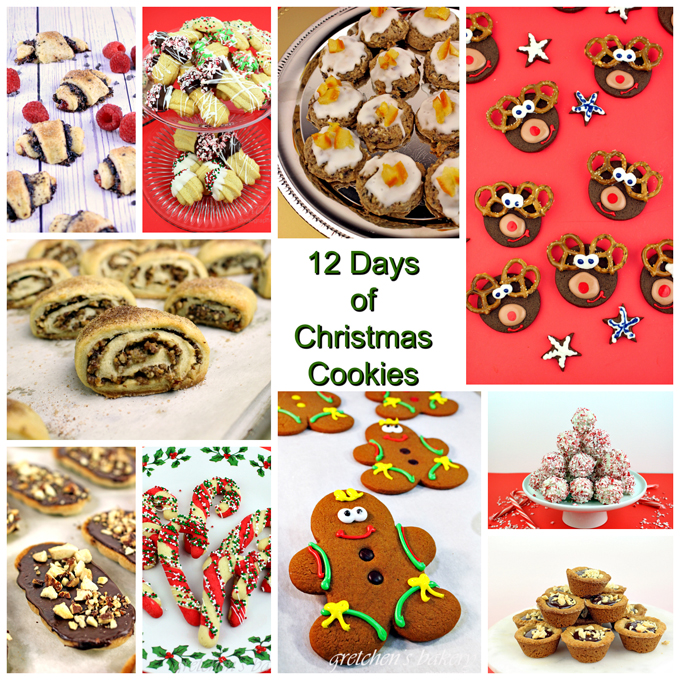 Notes for Success:
You can use any egg replacer of your choice.
I have used flax meal and other proprietary blends (like bobs red mill)
I have also used aquafaba with great results or a combination of flax meal and aquafaba for super flax egg!
This recipe is really versatile with the egg replacer of your choice
I have had a few commenters say their cookies took significantly less time than my recommended 22 minutes!
One person said hers were done and perfect in 8 minutes!!!
This can be due to varying ovens (convection or not – although I do not use convection!)
Not to mention the cookie sizes.
I typically pipe mine quite large, as you can see in the video visual below
And I suspect most people are making them much smaller than me.
With all that being said, I have found that the cookies will certainly be "done" and starting to get golden on edges at around 12 minutes
But the insides were slightly chewy and almost still raw looking after cooling.
So I have always left mine in the oven for closer to the 20 minute mark to ensure they stay crispy even after days in storage!
Additionally a double sheet pan will help insulate and prevent over browning on the bottoms.
Some people have complained that their cookies spread too much in the oven loosing their shapr
Spreading can also be caused by over creaming the batter.
Just about 3-5 minutes on high will get it to light and fluffy.
Another thing that may help is refrigerating the piped dough on the pans before baking, this can help keep their shape
CLICK HERE FOR THE FULL YOUTUBE VIDEO TUTORIAL FOR HOW TO MAKE THESE COOKIES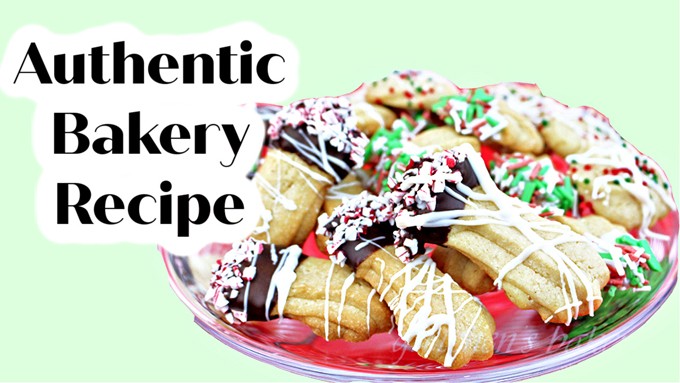 For more of the best Vegan Cookie Recipes click the links below!
Salted Peanut Butter Banana Chocolate Chunk Cookies
Vegan Spritz Cookies
Preheat your oven to 350°F
Serves:
approx 2dz cookies
Ingredients
Vegan Butter or Shortening 1 cup (226g)
Granulated Sugar 1 cup (200g)
The Plant Based Egg by Freely Vegan 2 teaspoons (4.8g) **se note
Plant Milk 5 Tablespoons (75ml)
Vanilla Extract 2 teaspoon (10ml)
All Purpose Flour 2½ cups (312g)
Baking Powder ½ teaspoon
Salt ½ teaspoon
For the Decorations:
*You can use whatever you like for filling and dipping the cookies. Vegan Chocolate, Sprinkles, Nuts, Ganache.
Instructions
Cream the vegan butter or shortening and sugar on high speed until light and fluffy about 3 minutes.
Combine the vanilla extract with the room temperature plant milk and then add it to the creaming mixture 1 Tbs at a time, but using only 3 Tbs. The rest goes in last.
Be sure to stop and scrape the bottom and sides of the bowl for an even mix.
Add the sifted flour, salt, plant based egg egg replacer and baking powder by the heaping spoonful in about 4-5 additions while mixing on low speed.
Once the flour is incorporated, add the rest of the plant milk
Mix on high speed for about 10 seconds to develop the dough.
With your with the #826 tip or with a cookie press pipe the dough onto a parchment lined sheet pan spaced about 1 inch apart.
Bake in a preheated 350°F for about 20-22 minutes ** See note above! or until the cookies are medium browned on the edges. I find that the vegan version of spritz cookies take longer to bake for a crispy cookie than non vegan spritz cookies, so be sure to bake them a few minutes longer than lightly golden
Cool completely and fill with jams, vegan chocolates, vegan ganaches, vegan buttercream or your choice of fillings and then dip in nuts, sprinkles of your choice.
Notes
Cookies will stay fresh for several weeks in an airtight container


You can freeze the cookie shells, but I do not recommend to freeze the sandwiched cookies once they are filled and adorned.

(The thawing will cause condensation which is not great for chocolate and could cause bleeding of the colors of the sprinkles)