Finally a red velvet cake that doesn't use red dye and it's actually red!
Big win today with this beet root powder red velvet cake!
I am literally obsessed with how this came out!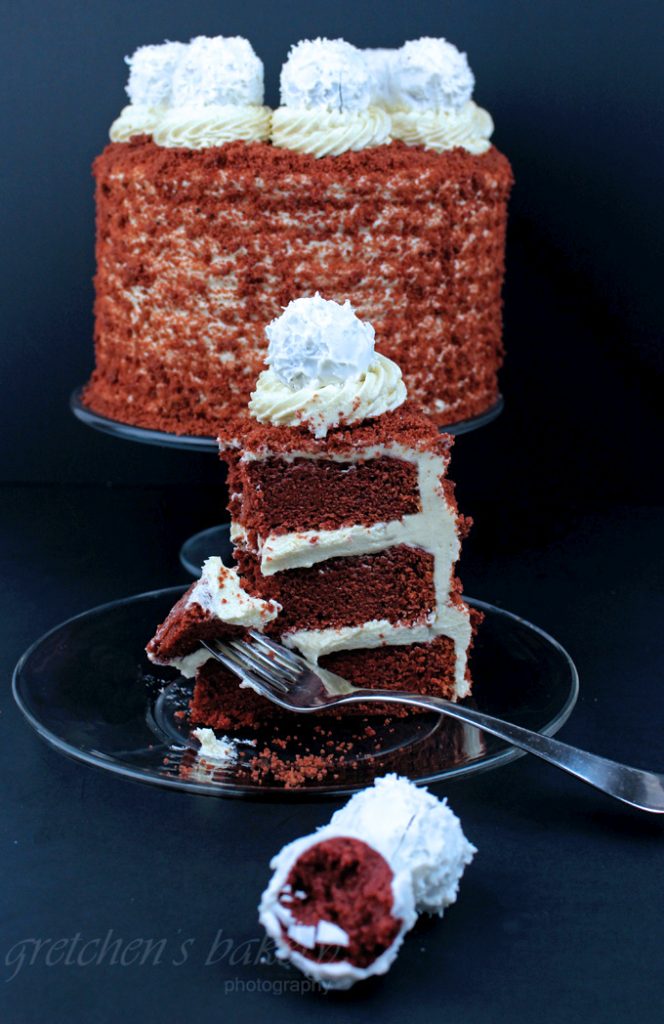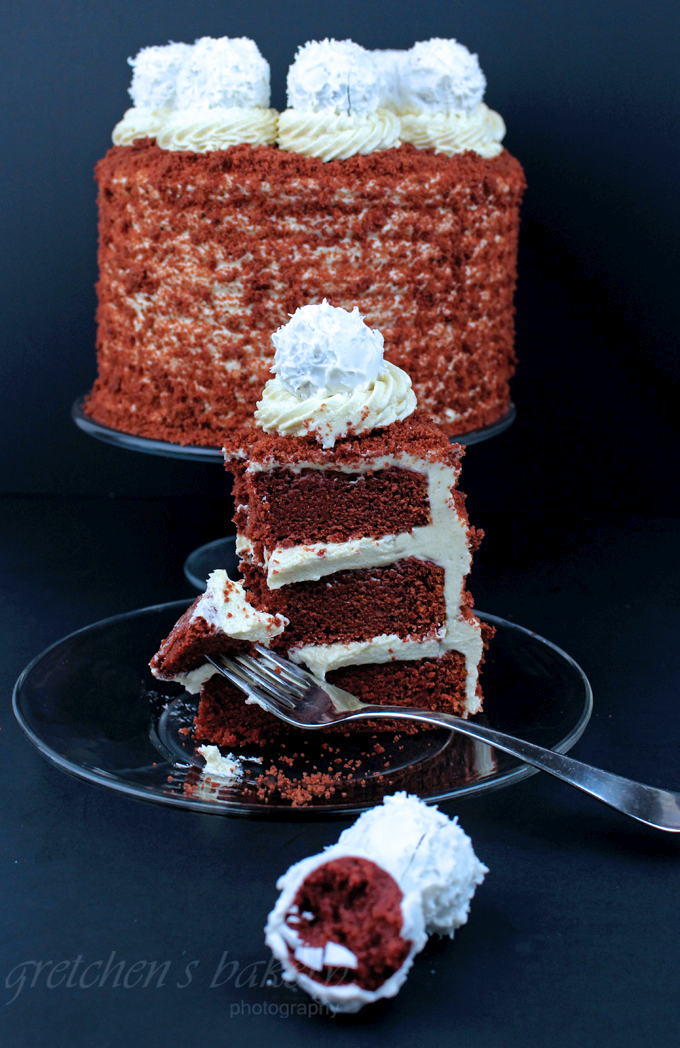 First let's take a quick look at the origin of red velvet cake so we can clear up the fact that it never really had red dye to begin with, but over the years and our "need" for aesthetics before anything
We started adding tons of red dye to the cake better for a thrilling red that would make Dracula cringe.
The original Red Velvet Cake was actually a chocolate cake with a slightly red tinge to it.
Similar to the color on my chocolate cupcakes here, due to the reaction from the cocoa powder with the baking soda, the cake took on a slight red color upon baking.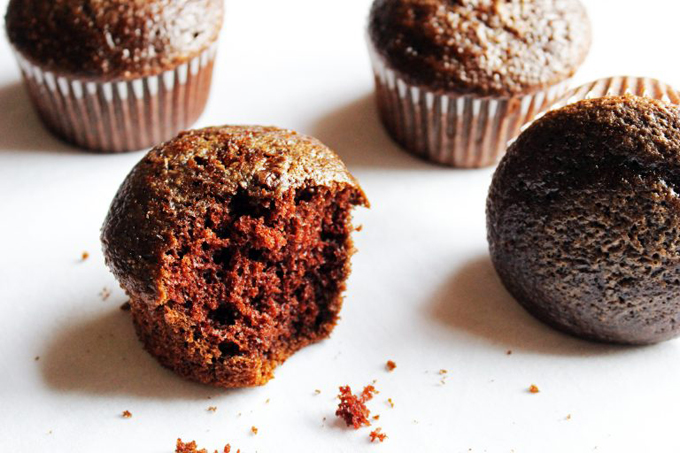 However as I mentioned, we have somehow developed this insatiable need to have the most red of reds for this classic cake.
But who the heck wants to dump in a crap ton of red food dye?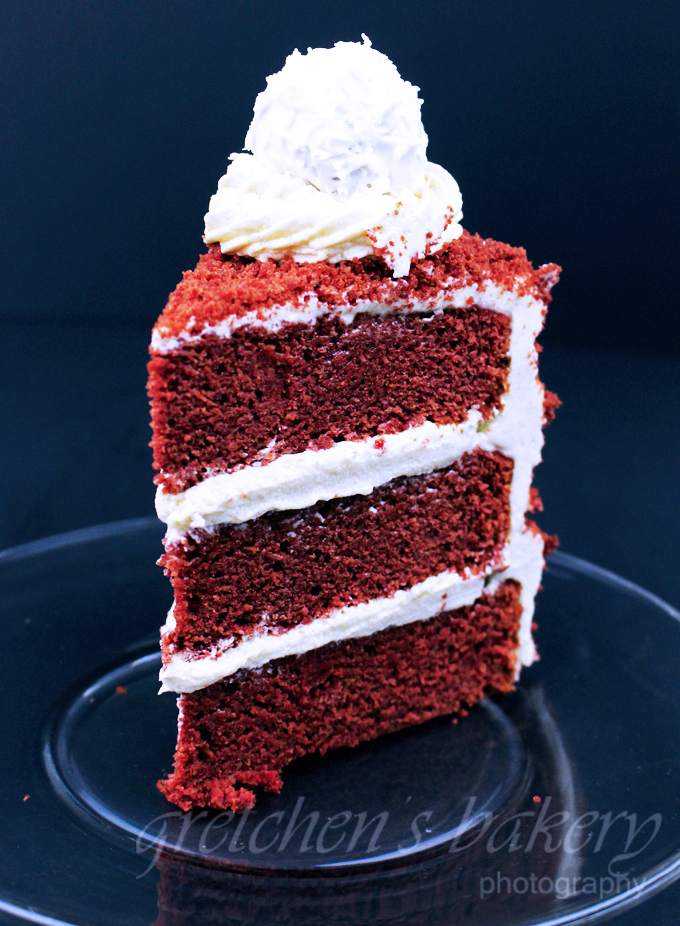 Not me, and probably not you since you are here reading this post!
Well our prayers have been answered so allow me to introduce Beet Root Powder as the saving grace to the NO DYE Red Velvet Cake!
By changing the leavener from baking soda to baking powder I was able to get the color right
It took some tweaking but finally perfected it!
So be sure you are using baking POWDER not SODA or you will get some weird shade of pinkish gray instead of this vibrant red!
The icing I am using is the classic Ermine Buttercream
If you have not yet tried Ermine Icing you are in for a double treat today!
Ermine buttercream is a cooked-flour frosting that features an airy texture very similar to that of whipped cream
It's made by first cooking flour, sugar and milk to a custard like consistency and then adding that cooled to the buttercream recipe
This cake and ermine buttercream combination is perfection and I can also proudly announce that it is all a tad bit healthier than it's predecessor!
With a buttercream that is way less sweet and doesn't require shortening for stability and a cake that is dye free
All hopped up on antioxidant beet root powder, well let's just say you can have a second serving with out guilt!
Oh yeah one last thing, the red velvet cake balls are optional but sooooo goood!
With the trimmings from the cake layers add a touch of buttercream and mash it all together in a bowl! Roll them in white chocolate and YUMM!
CLICK HERE for a closer look at how to make cake balls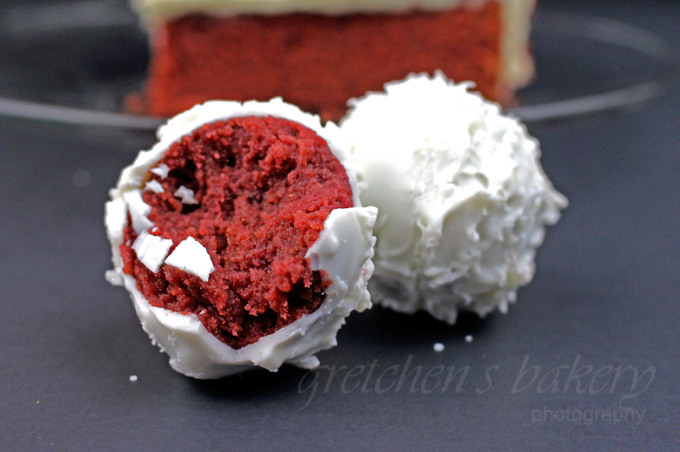 CLICK HERE FOR THE FULL YOUTUBE VIDEO TUTORIAL FOR HOW TO MAKE THIS CAKE!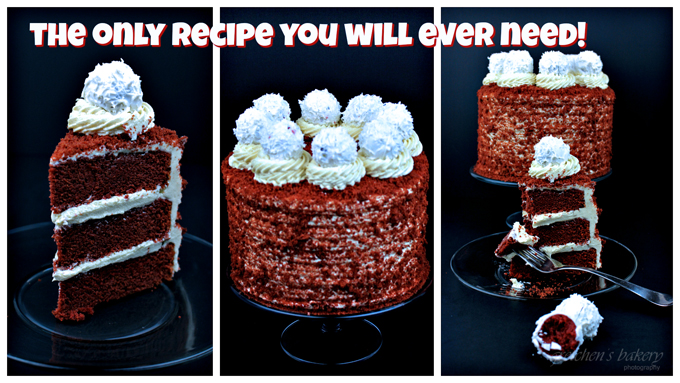 For more Red Velvet Recipes click the links below!
No Dye! Red Velvet Cake ~ Vegan
The cake recipe is for
3-7" layers
, but you could easily divide the batter between 2-8" cake pans instead
I found this ermine buttercream to be quite fragile and on the verge of "breaking" so be careful not to add the custard to fast AND after refrigerating, when rewhipping it had a tendency to break too! I would recommend to ice your cakes/cupcakes immediately after making the fresh batch to avoid the trouble of trying to
save a broken buttercream from rewhipping.
Be careful on the measuring of this recipe, a heavy hand on the flour will cause this cake to be more like bread texture!
CLICK HERE FOR MORE
****I am using a proprietary blend egg replacer for this recipe, but you can use 2Tbs flax meal reconstituted with 6Tbs warm plant milk from the recipe if you prefer
Ingredients
For the Cake:
All Purpose Flour 3½ cups (437g)
Beet Root Powder 9 Tablespoons (72g)
Baking Powder 1 Tablespoon (10g)
Salt 1 teaspoon (6g)
Cocoa Powder * natural NOT Dutched Process 4 Tablespoons (24g)
Egg Replacer *I am using The Plant Based Egg by Freely Vegan 2 Tablespoons * see note above
Granulated Sugar 2 cups (400g)
Vegetable Oil ¾ cup (177ml)
Plant Milk * I am using soy milk 2 cups (473ml)
Vanilla Extract 2 teaspoons (10ml)
For the Ermine Buttercream:
Granulated Sugar 2 cups (400g)
All Purpose Flour ¾cup + 2 Tbs (110g)
Plant Milk *I have used both soy & almond with good results 2 cups (473ml)
Vegan Butter 4 sticks (454g)
Vanilla Extract 2 teaspoons (10ml)
Salt pinch
Instructions
For the cake batter, combine the sugar, salt, vanilla extract, oil and milk in a large mixing bowl and whisk smooth.
Sift the flour, beet root powder, cocoa powder, baking powder and the egg replacer together then add it to the liquids in the mixing bowl.
Whisk smooth then divide the batter evenly between your greased & parchment lined cake pans
Bake immediately in a preheated 350°F oven for approximately 25-30 minutes or when a toothpick inserted into the center comes out clean, or better yet when they are springy to the touch when you gently press the centers CLICK HERE FOR MORE INFO
Cool cakes in the pan until you can safely touch them with your fingers then flip onto a cooling rack to cool the rest of the way
Meanwhile to prepare your ermine buttercream, combine the flour, salt & sugar together in a medium heavy bottom sauce pot over medium - high heat.
Whisk together and let the flour "toast" for about 2 minutes whisking to prevent burning on the bottom.
Add the room temperature plant milk whisking constantly to smooth
Bring the custard to a boil whisking constantly
Once it starts to bubble gently, remove it from the heat add the vanilla extract and then pour into onto a large plate and cover it directly on the surface with plastic wrap or parchment paper to prevent a "skin"
Cool in the refrigerator while you whip the vegan butter to fluffy.
Add the cooled (be careful this is not the slightest bit hot or you will have a melted butter!) custard to the whipped buttercream 1 heaping tablespoon at a time, whipping on medium the entire time until it is all incorporated.
Ice cake as shown in the video.
For making the *optional red velvet balls to go on topCLICK HERE
Notes
This cake will stay fresh at room temperature for up to 2 days, for longer storage refrigerate for up to 1 week.

While this is a strong buttercream, I have been told that it does not hold up very well in hot temperatures!
3.5.3226
Turn this recipe into a Red Velvet Cheesecake too!