I am not a big fan of tofu as the base for many desserts
But here in this two ingredient chocolate mousse recipe it is truly amazing!
Silken tofu and chocolate together make for an excellent quick dessert!
I will be honest it does seem more like pudding than mousse, but hey what can I tell ya!?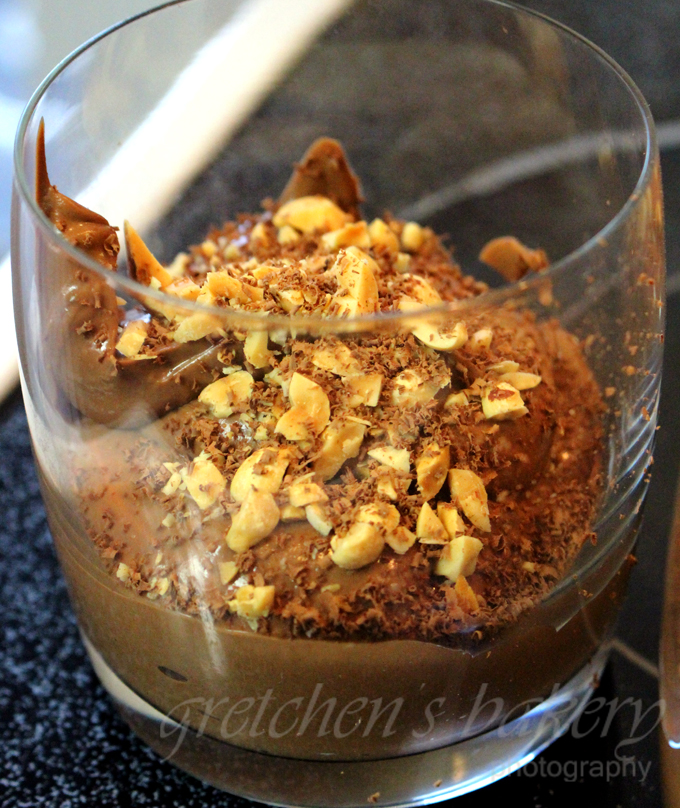 You will be so surprised at how easy this is to make and how awesome it tastes
With no lingering "tofu taste" as some desserts made from tofu can have!
I used dark chocolate (72% cacao) for this which is why it was necessary in my opinion to add that maple syrup for added sweetness 
I also added peanut butter to mine for a creamier, smoother texture but this is completely optional!
Ok so maybe it's not really two ingredient chocolate mousse since I added peanut butter and maple syrup to mine!
But it can totally be two ingredient chocolate mousse if you leave those two things out!
Definitely not necessary and this recipe will still be great!
Click the links below for more recipes using chocolate mousse
Bakery Style Chocolate Mousse Cake
Almond Sponge Cake with chocolate mousse
Chocolate Covered Strawberry Mousse Cake

Two Ingredient Chocolate Mousse
Avocado can be used in place of some or all of the tofu
Ingredients
Silken Tofu 300g
Semi Sweet Chocolate 100g
Maple Syrup *optional 2-4 Tbs
Peanut Butter *optional ¼- ½ cup
Instructions
Melt the chocolate over a double boiler or in the microwave then add all (or as many as you are using) the ingredients together into a food processor and process smooth
Portion into serving cups, refrigerate to set - approx 1 -2 hours
Notes
Tofu chocolate mousse can be stored up to 1 week in the refrigerator