It's finally happened!
A vegan version of the Costco Tuxedo Cake!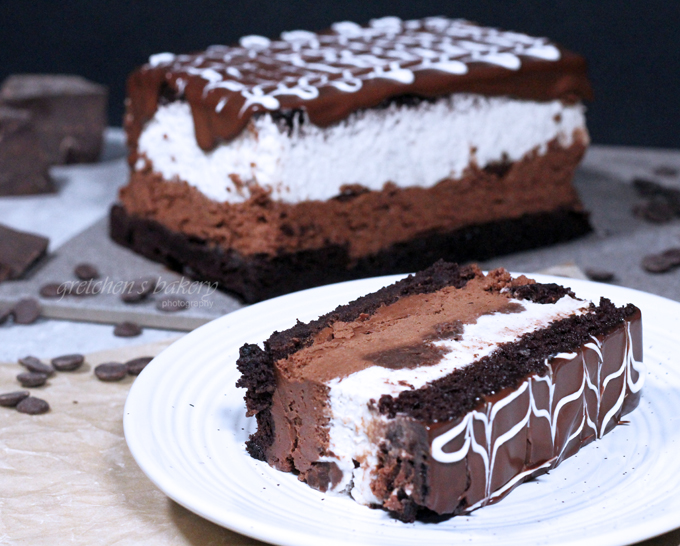 Two kinds of mousse layered with fudge brownie chunks, chocolate cake and ganache icing!
Everyone I have shared this cake with so far has said
"No way this is vegan!"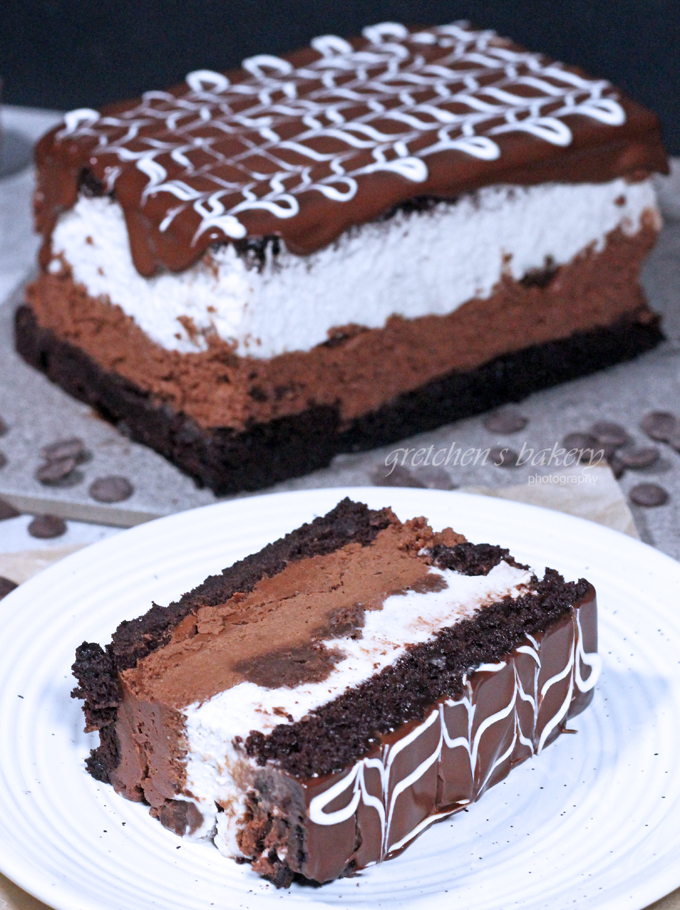 Are you ready for some jaws to drop once you present this cake?
I know it may seem daunting at first glance
But as always I take you step by step through the Building On Recipes process
Let's tackle each recipe in order with ease as you assemble this masterpiece!
Since the Costco original Tuxedo Cake is a rectangle cake rather than the usual round cake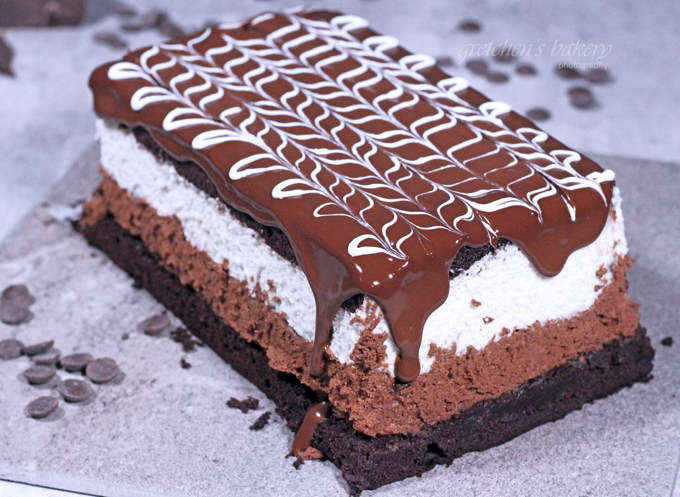 You can of course build the entire recipe in an 8″ round cake pan instead
Notes for Success:
Prepare the chocolate cake and the brownie recipe up to 3 days in advance to make this cake project easier
Follow along with the video tutorial below to see how to layer the recipes
I use King David brand vegan white chocolate for all of my recipes *not sponsored
SILK brand heavy whipping cream is a time & life saver so if you can get it, it really is a dream! *not sponsored
Otherwise I have several whipped cream options for you here
You will need 1½ cups total whipped volume of cream for each recipe of mousse
CLICK HERE FOR THE VEGAN WHIPPED CREAM RECIPES
Aquafaba can be a nuisance to whip in small quantities so I came up with an Aquafaba Life Hack!
To make your aquafaba life much easier!
Since I knew I would be making both mousse recipes consecutively for this Tuxedo Cake
By combining the aquafaba for both recipes into one whipping it made the resulting aquafaba stronger, thicker and easier to whip!
Each recipe for mousse will get ¾ cup whipped aquafaba meringue
CLICK HERE FOR THE YOUTUBE VIDEO TUTORIAL FOR THE AQUAFABA LIFE HACK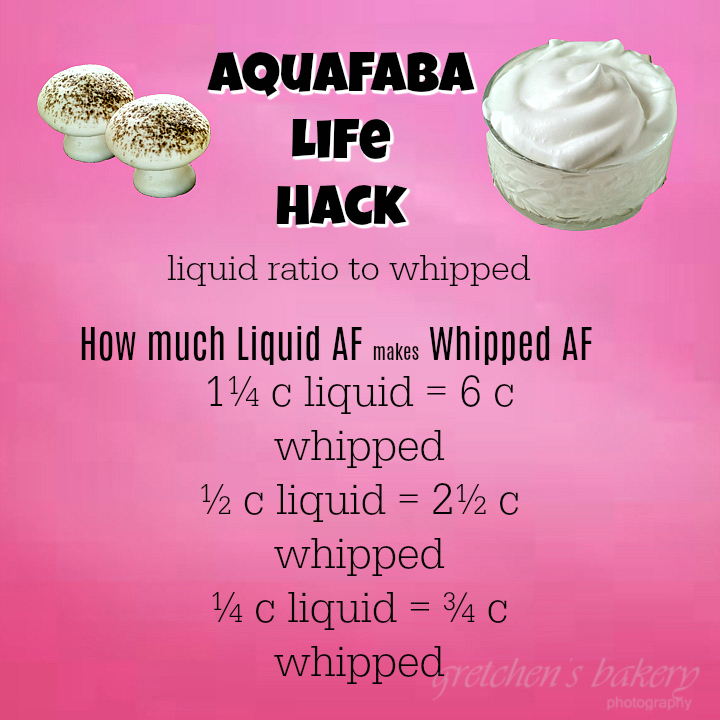 I know many of you cannot get cream of tartar, that's ok just leave it out
Some people do not like using coffee in any of their baking recipes
Although coffee enhances chocolate to its fullest flavor and you will not taste the coffee at all, I understand people still do not want to use it
Just replace with water or plant milk instead
Agar can be a tricky ingredient
A heavy hand ~ even a pinch too much~ can be the difference between creamy delicious and rubbery inedible!
Pay attention to the strength of agar you are using in comparison to the one that author of the recipe is using
I use 900 Strength agar in my recipes CLICK HERE FOR THE EXACT BRAND *not sponsored
CLICK HERE FOR THE FULL YOUTUBE VIDEO TUTORIAL FOR HOW TO MAKE THE TUXEDO CAKE
For more of the best vegan mousse cake recipes click the links below!
Vegan Peanut Butter Mousse Cake
Chocolate Mousse Cake ~ Almond Sponge Cake

Tuxedo Cake ~ Costco Copy Cat Recipe
See notes for success above for more information on all these ingredients & substitutions
Ingredients
½ Recipe Chocolate Cake
½ Recipe Fudge Brownies *omit chocolate chips & chunks
For the Vanilla Bean Mousse
Vegan White Chocolate 8 ounces (226g)
Plant Milk 4fl oz (60ml)
Vanilla Bean 1 or 2 teaspoons vanilla bean paste
Agar powder ½ teaspoon
Aquafaba ¼ cup (60ml)
Sugar 2 Tablespoons (28g)
Cream of Tartar ¼ teaspoon
Coconut Milk cans refrigerated overnight
OR your favorite vegan whipped cream *total whipped volume should be 1½ cups
For the Chocolate Mousse
Semi Sweet Vegan Chocolate 8ounces (226g)
Strong Brewed Coffee 4 Tablespoons (60ml)
Agar Powder ½ teaspoon
Coconut Milk 2 - 15 ounce cans refrigerated overnight
OR your choice of vegan whipping cream *total 1½ cups whipped cream volume
Aquafaba ¼ cup (60ml)
Cream of Tartar ¼ teaspoon
Sugar 2 Tablespoons (28g)
Instructions
Prepare 1- ⅛ sheet pan with pan grease & parchment paper liner for the fudge brownies recipe
Prepare 1- ¼ sheet pan with pan grease & parchment paper liner for the chocolate cake recipe
Preheat the oven to 350°F
First mix the chocolate cake recipe as per the instructions on that post and bake in the prepared ¼ sheet pan for approximately 25-30 minutes or when a toothpick inserted into the center comes out with moist crumbs
Meanwhile prepare the fudge brownie recipe as per the instructions on that post being very careful with the math on both recipes since you are halving both to accommodate this smaller recipe.
Bake the brownie batter in the prepared ⅛ sheet pan for 20 minutes or when a toothpick inserted into the center comes out with moist crumbs, not raw batter.
Cool the cake & the brownies fully and then line your large loaf pan with plastic wrap.
Cut the cake to fit in the bottom and use the remaining for the top layer.
Cut the cooled brownie into small chunks
Reserve both the cake lined loaf pan and the brownie chunks in the refrigerator until needed.
Prepare the vanilla bean mousse by combining the vanilla bean pod (scraped of its seeds) with the plant milk and the agar in a medium sauce pot
Bring to a boil and then remove the vanilla bean pod *rinse & dry it off and place in a bowl of sugar for vanilla sugar!
Pour the hot milk mixture over the vegan white chocoalte in a large mixing bowl & whisk smooth
Let it cool slightly but not to cold or it will set too much *see video visual for clarification
Meanwhile prepare your meringue with the aquafaba by whipping it with the cream of tartar to foamy.
Once it start to gain strength and gets thicker and glassy add the sugar very slowly and keep whipping until it is firm glossy stiff peaks.
Next whip the vegan whipping cream of your choice to medium peaks
Fold the whipped cream into the white chocolate vanilla bean mousse base and then gently fold in the aquafaba.
Pour the mousse into the prepared loaf pan with the cake lining and sprinkle the brownie chunks over top
Refrigerate to set while you prepare the chocolate mousse layer
Melt the vegan semi sweet chocolate over a double boiler or in the microwave.
Sprinkle the agar powder over the hot coffee bring it to a boil and then keep it warm in a pan of hot water to prevent it from setting.
Whip the coconut fat from the tops of the cans of coconut milk to medium peaks
Then prepare the aquafaba by whipping the bean liquid in a high speed balloon whip stand mixer with the cream of tartar until thick & glossy, slowly add the sugar
Whisk the warm agar/coffee into the chocolate and then cool slightly but not to cold
Fold in the whipped coconut cream, then fold in the whipped aqaufaba.
Immediately pour over the vanilla bean mousse layer & brownie chunks in the pan
Top with the remaining cake and refrigerate everything overnight or freeze for 4 hours to set completely
Unmold the cake and then glaze the top with ganache icing and a decoration of white chocoalte striping if desired
Notes
Tuxedo cake must be kept refrigerated at all times and will stay fresh for up to 1 week wrapped loosely to prevent drying
Freeze wrapped well for up to 1 month