You know what they say, "You can't build a house on a shaky foundation!"
This is also true of cake building.
If you have a versatile recipe that can take on dozens of flavors and spices
You just lengthened your cake offerings menu with minimal work!
Who said you need one recipe for every single cake you make?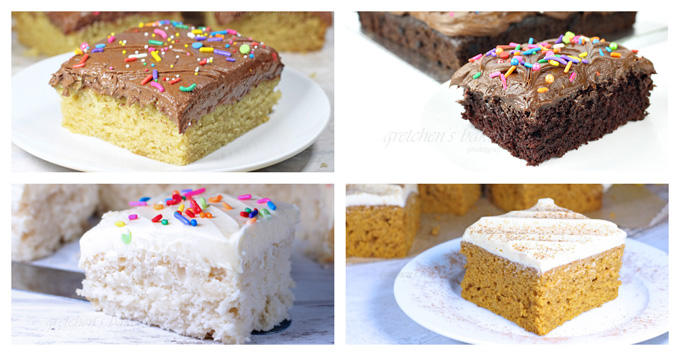 As a pastry chef for over 25 years I have been taking the best, strongest base recipes and turning them into spinoff recipes with ease.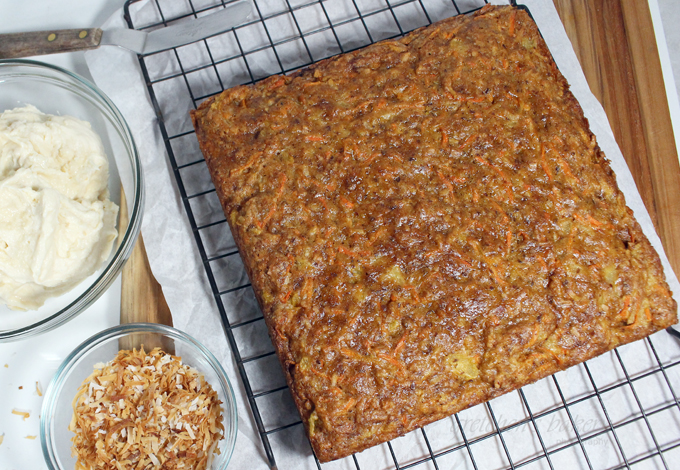 Of course there are exceptions to the rule like specialty sponge cakes and genoise
Like the hazelnut cake for my famous Opera Cake recipe
But otherwise you can start with these four recipes!
Never run out of ideas to convert them into something different altogether!
We all need a perfect Yellow Cake recipe
This one is a veganized version of my original bakery yellow cake that I used everyday when I owned my bakery!
It's a dense crumb that is moist and great for carving!
Of course Chocolate Cake is a no brainer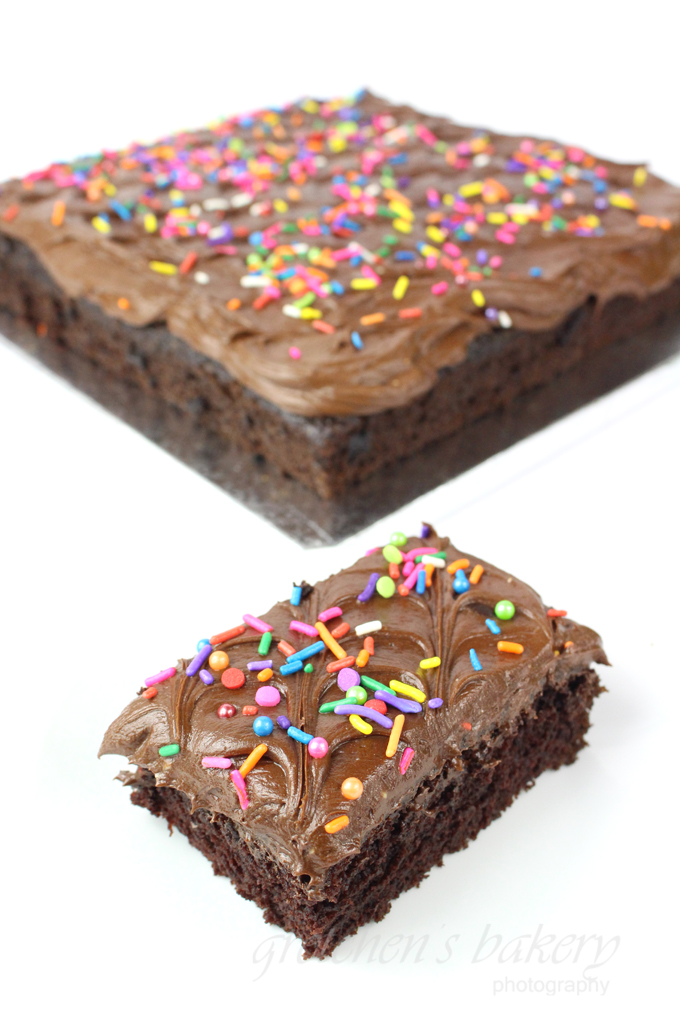 With this easy, one~bowl mix you can't go wrong!
Moist, fluffy cake with a crumb that stays together and doesn't crumble into a mess when you dig in!
White cake is sought after by many but offered by few
Well now you can have the elusive unicorn of the vegan cake world with my
Truly White~ Vegan White Cake recipe
It's pure white and packed with vanilla flavor!
Not heavy or dense or falling apart when you fork it
It's the perfect balance of dense and fluffy all in one!
Here's a perfect example of what I am talking about here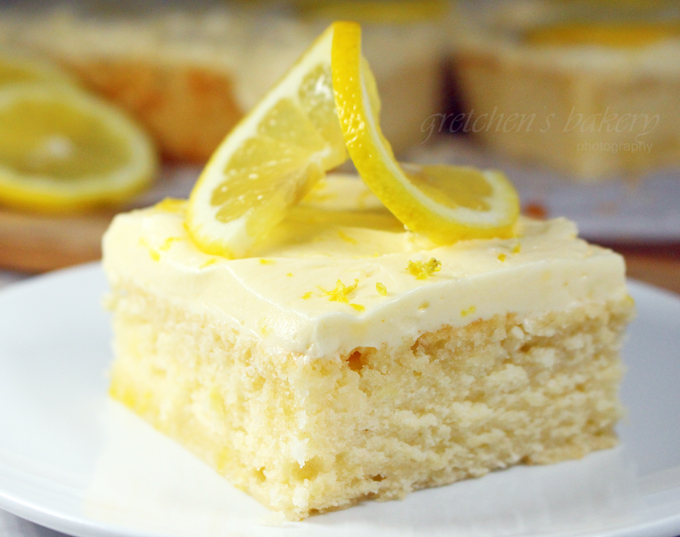 Pumpkin Cake and Banana Cake are interchangeable recipes and some may say that this is not "one of the four vegan cake recipes you need"!
You can decide whether you would include these in the "must-haves" list
Because of it's versatility I like to think that it is!
Just as you can substitute banana for pumpkin
You can also use applesauce and grated apples with all the spices to convert this same recipe into an Applesauce cake!
Basically anything that resembles the consistency and viscosity of the banana/pumpkin addition can be substituted in to make an entirely new cake!
Just be careful adding in anything that is excessively "wet" like straight fruit purees or juices
This will adversely affect the texture of the cake and give you a heavy, gummy result.
For more of the must-have bakery style base cake recipes~ click the links below!
Hazelnut Sponge Cake with Truffle Ganache Filling
Be sure to click on all the link to each individual recipe to watch the full YouTube video tutorials that go along with each.
CLICK HERE FOR THE YOUTUBE VIDEO VIDEO FOR ALL 4 CAKES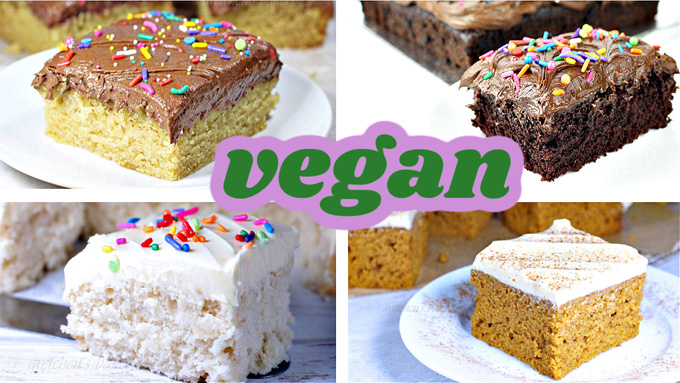 Have you seen my cookbook yet?
The holidays are coming fast!
Grab a copy for the Vegan Pastry Chef on your list!