This Vegan Tiramisu recipe is going to change your vegan life forever!
Creamy, rum scented mousse with coffee and kahlua soaked sponge layers.
Topped with a dusting of cocoa for that authentic taste and look.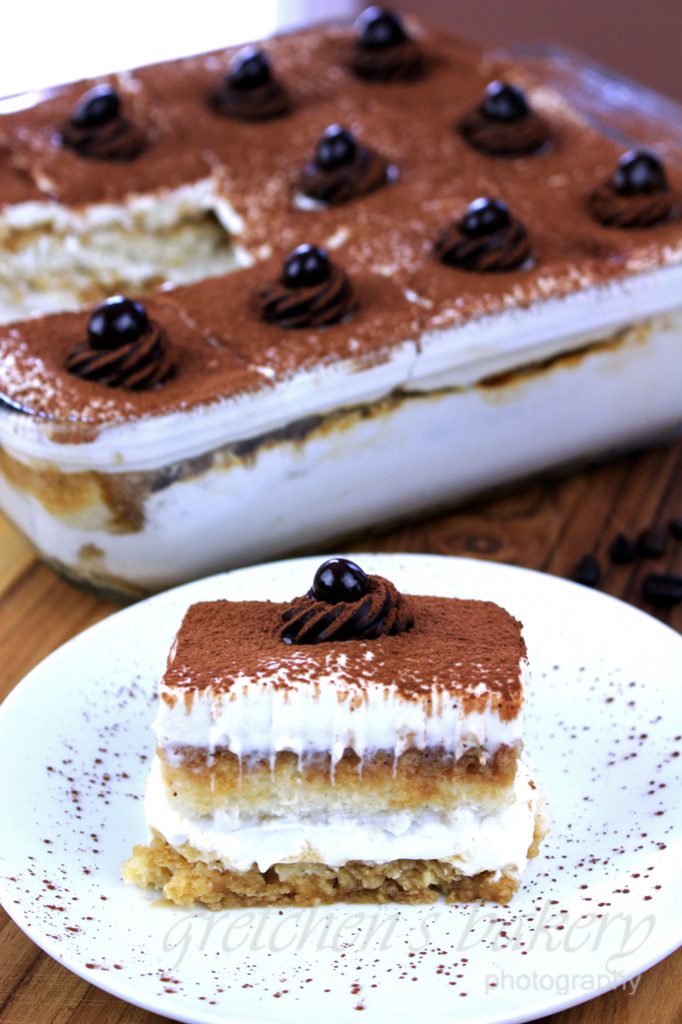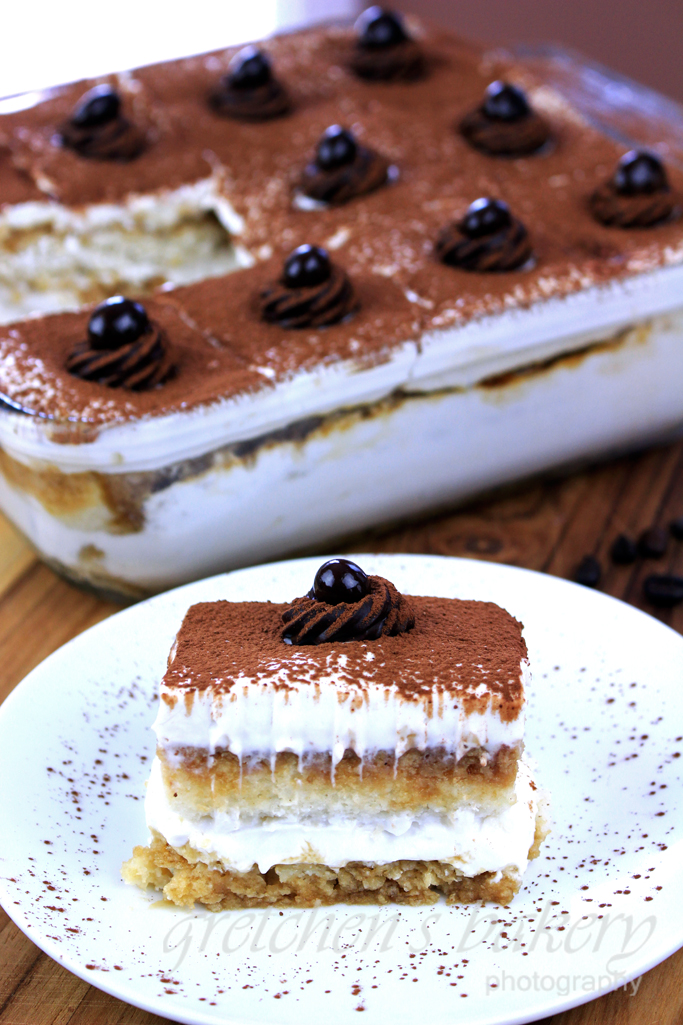 For those who do not use alcohol in their cooking and baking, I will suggest to skip this recipe since classic Tiramisu is made with a heavy amount of alcohol.
Usually I offer substitutions, and I suppose you can use a good Rum Extract (but that may alter the desired taste) and we have enough trouble getting people to like Vegan Desserts in the first place!
We don't need to make some weird representation of the Classic Tiramisu
The rum of choice for me has always been Meyers Dark Rum. But I have also used Bacardi Gold and Mount Gay Rum from Barbados. All worked great and tasted delicious!
So whatever brand you go for, just make sure it is a dark rum and not white and of good quality since you will notice the quality in the final result if you cheap out here.
As for the actual "cheese" part of the recipe, I was actually skeptical that I would be able to pull it off, since traditional Tiramisu is made with mascarpone cheese and has a very distinct flavor profile to it.
One thing I want to note that we have to always keep in mind when making vegan desserts is that of course we will never get an exact replica, but the goal is always to get very close to the original in taste and texture.
This vegan tiramisu I have created is luscious! It is a very close replica of the original, using vegan cream cheese in place of the mascarpone and the coconut whipping cream leaves no taste of coconuts behind.
I will note that I am partial to using Tofutti brand cream cheese in all of my baking and I recently tried Follow Your Heart cream cheese, with not so great results in this particular recipe.
For me, it tasted too "citrus-y" which is probably because they have mastered getting cream cheese to taste the most like "real cream cheese".
Like any Tiramisu recipe though, it WILL get better as it sits!
So I would advise to make this one day ahead of time before serving.
It just gets better as the days pass.
Vegan Tiramisu
This is a
building on recipes project
so you will have to prepare the cake layers in addition to the actual Tiramisu recipe
Xanthan gum is a thickener, it is not imperative, but your cream may not thicken as well as mine did for slicing, however the taste will still be great , and you can spoon the dessert rather than cut slices as shown
Serves:
1 8" x 8" casserole
Ingredients
For the Vanilla Sponge Layers:
Ground Flax Seeds 4 tablespoons (32g)
Hot Water ½ cup (120ml)
White Vinegar 1 Tablespoon (15ml)
Soy Milk 1 cup (237ml)
Vanilla Extract 2 teaspoon (10ml)
Cake Flour 2½ cup (300g)
Granulated Sugar 1½ cup (300g)
Baking Powder 3½ teaspoons
Salt ½ teaspoon (3g)
Vegan Butter 12 Tablespoons (175g)
For the Tiramisu Cream:
Vegan Cream Cheese 2-8oz packages (454g)
Confectioner's Sugar 1 cup (120g)
Rum ½ cup (120ml)
Coconut Whipping Cream 1 can (15 fl oz)
OR 2 Cans Coconut Milk refrigerated overnight
Xanthan gum ½ teaspoon
For the Syrup:
Granulated Sugar ½ cup (100g)
Water ½ cup (120ml)
Instant Coffee Granules 2 teaspoons
Kahlua ¼ cup (60ml)
Cocoa Powder for garnish
Chocolate Covered Espresso Beans for garnish *optional
Instructions
First prepare the cake layers by greasing 2- 8" square pans and line them with parchment paper
Combine the flax meal with the hot water and let stand for about 5 minutes to thicken
Add the vinegar to the soy milk to sour
Sift the flour with the baking powder and salt
Cream the vegan butter with the sugar until light and fluffy and this may take about 3-5 minutes on medium to high speed
Add the thickened flax paste while mixing on medium speed, scrape the bottom and sides of the bowl to incorporate evenly, add the vanilla extract
Add about ⅓ of the flour to the creamed mixture then add half of the soured milk
Add another ⅓ of the flour and then the remaining sour milk
Add the last amount of flour and mix just to combine evenly.
Divide the batter evenly among the 2 pans and bake in a preheated 350°F oven for approximately 25 minutes or until they are springy to the touch when you gently press the centers.
While they are baking and cooling, prepare the simple syrup by combining the water & sugar together in a small sauce pot, bring to a boil then boil for 2 minutes.
Remove from heat and add the coffee granules then the Kahlua.
Prepare the tiramisu cream by first whipping the coconut cream to medium peaks.
Next combine the sifted confectioners sugar with the vegan cream cheese in a mixing bowl and mix smooth
Slowly add the rum while mixing to combine well
Fold in the coconut whipped cream and xanthan gum and mix smooth
Refrigerate while you prepare the casserole dish and cake layers
Trim the cake layers to fit the 8" X 8" casserole dish and soak the first layer with half of the coffee syrup
Spread half of the tiramisu cream over top, then add the next cake layer and the rest of the coffee syrup finishing with the remaining tiramisu cream
Dust with cocoa powder and optional chocolate covered espresso beans and refrigerate until set, preferably overnight to allow all the flavors to meld together
Notes
Tiramisu must stay refrigerated and can be stored covered for up to 1 week.

The flavors develop over time so be sure to prepare the Tiramisu at least 1 day ahead from when you want to serve it
For More Tiramisu Recipes you may want to try
my Tiramisu Cheesecake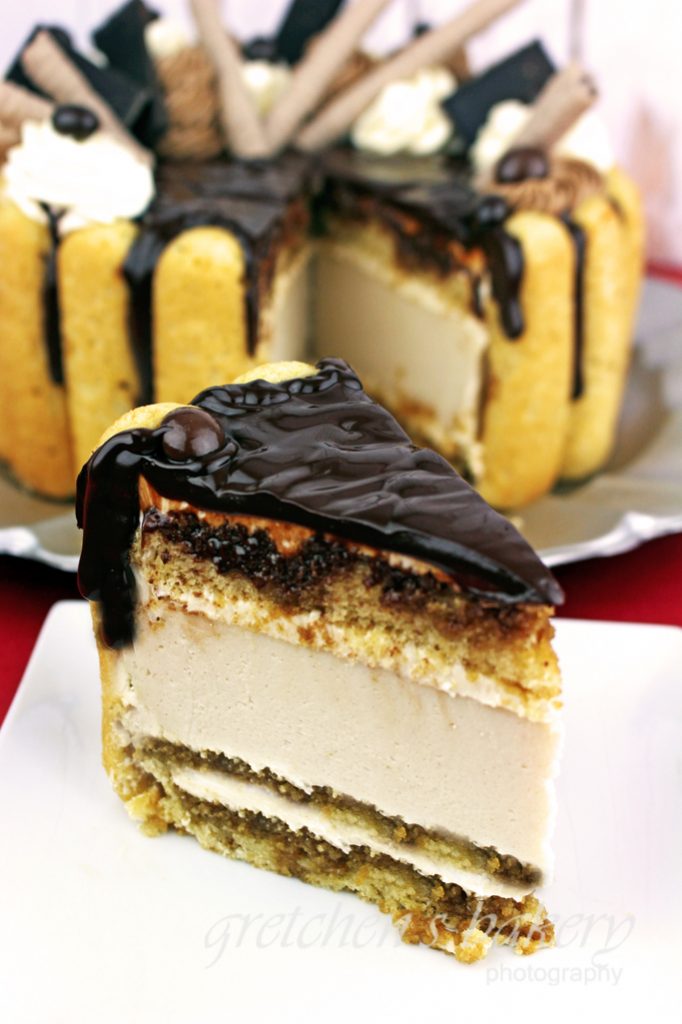 Or Tiramisu Cupcakes!