There is nothing better than beautiful but easy cakes during the holidays!
This White Christmas Cake with two simple recipes for fluffy white cake layers and buttercream for the filling and icing
It doesn't get easier!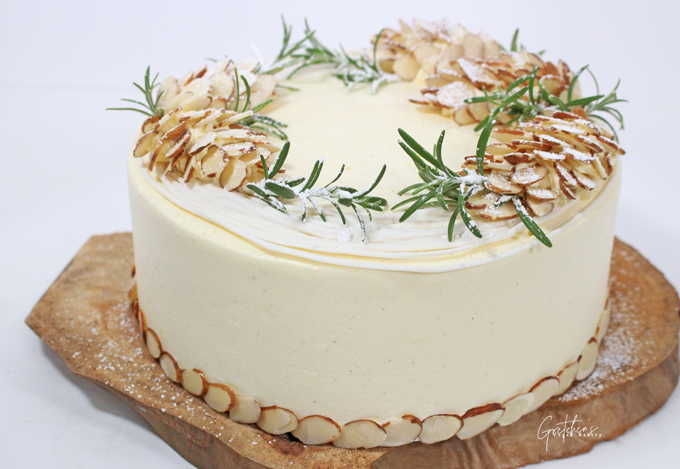 Typically I make 3 layer cakes with 7″ cake pans but for the holidays I always go with 2 layer 8″ cakes!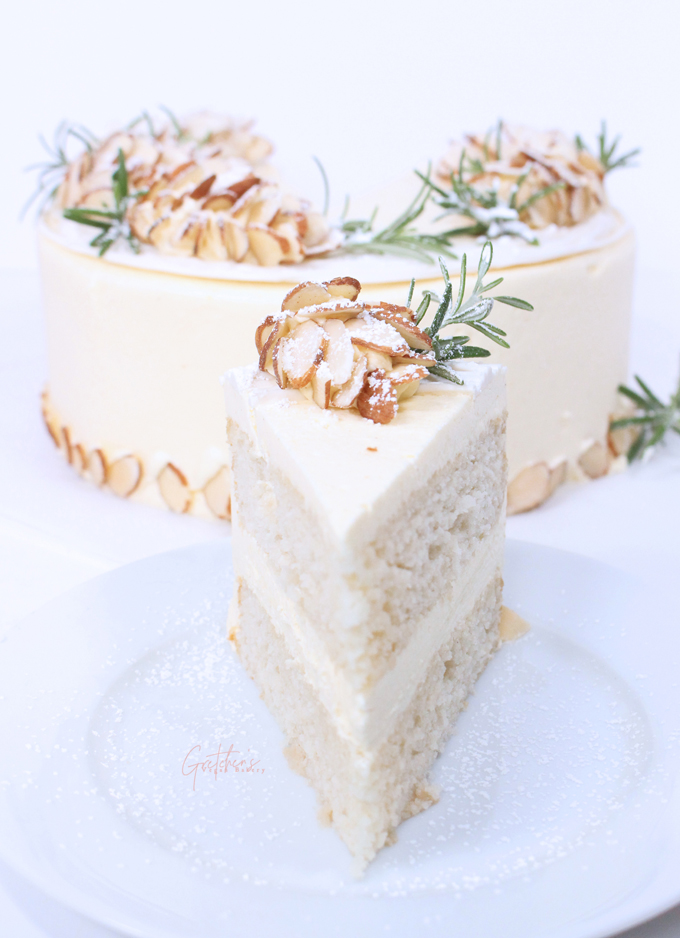 With all natural decor that is just so stunning!
The hardest part about this entire cake is picking out the best sliced almonds to make the pine cones!
So be forewarned you will need about an hour to do that part!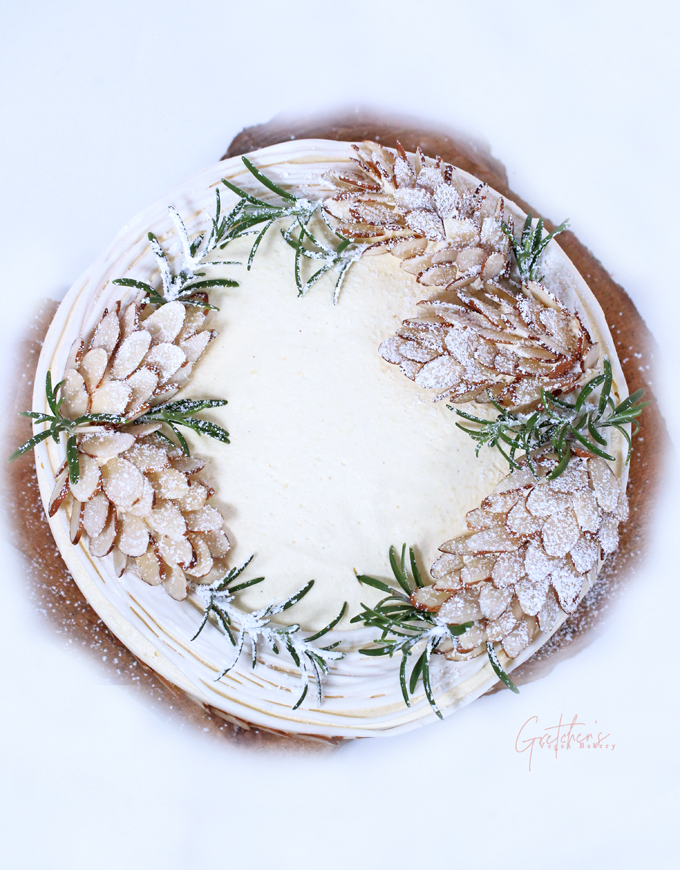 WATCH THE YOUTUBE VIDEO FOR HOW I MADE THIS WHITE CHRISTMAS CAKE
For the chocolate lovers don't forget I have this exact cake in double chocolate fudge too!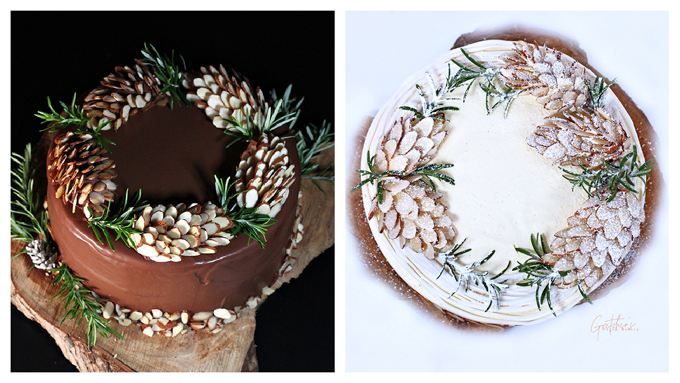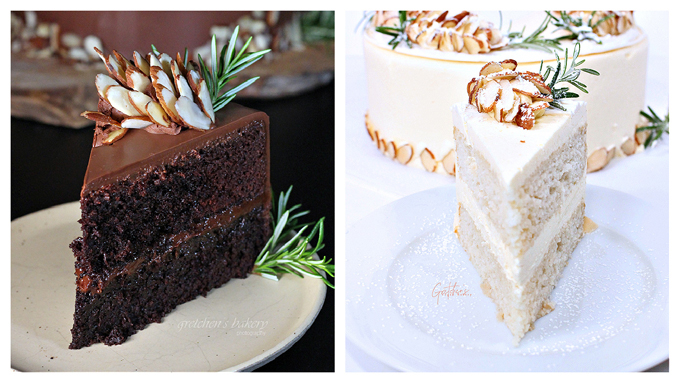 This website may contain links as part of the Amazon Affiliate program, which means when you click a link and make a purchase through my website I may earn a small commission at no additional cost to you
TOOLS I'M USING FOR THIS CAKE
Yield: serves 15ppl
White Christmas Cake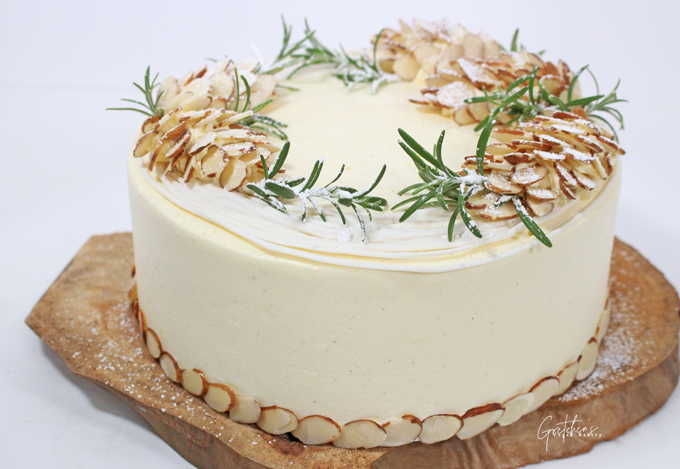 Prep Time
1 hour
30 minutes
Ingredients
Almond extract 1 teaspoon *optional
Vegan Lactic Acid 1 teaspoon *optional
Sliced Almonds 8ounces
Fresh Rosemary sprigs as needed
Instructions
If you are using the box cake hack follow the instructions for the yellow cake box but use a white cake box instead.
Otherwise make the scratch white cake recipe but you will need a double recipe for 2-8" cake pans
While the cakes are baking prepare your favorite recipe for buttercream and I added a teaspoon of almond extract to mine with a teaspoon of lactic acid as well ~ *optional
Follow the video tutorial for how to assemble the cake and make the almond pine cones
Notes
This cake can be kept at room temperature for a day or 2 but for longer storage keep refrigerated until serving for up to 1 week