Finally a new buttercream recipe for those who are sensitive to chickpeas!
They say most inventions are born out of a necessity and this Aquaflaxa swiss meringue buttercream is a perfect example!
Some people have a sensitive reaction to chickpeas, so my Aquafaba Swiss Meringue Buttercream may not be the best option for them.
I created this buttercream variation using flax seed gel so everyone can have their cake and eat it too!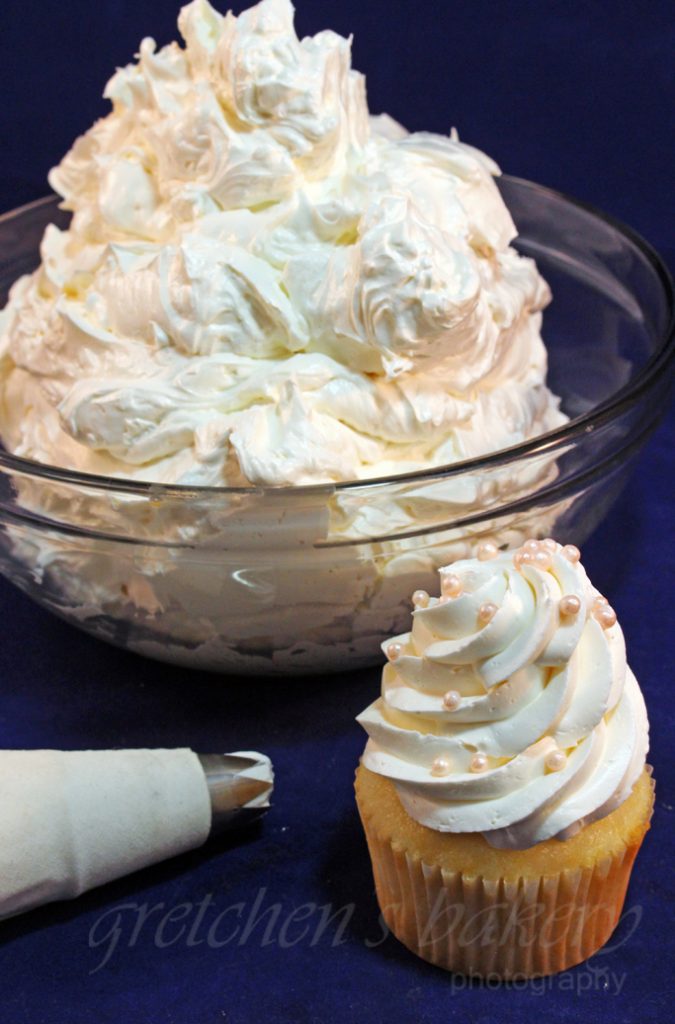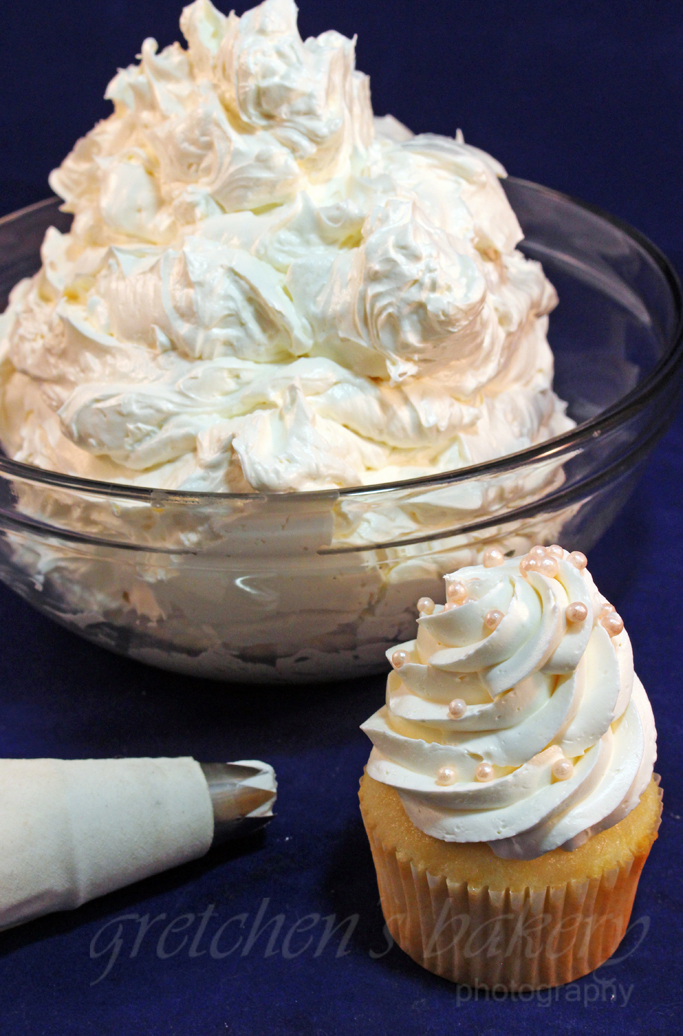 As you may already know, flax seeds when soaked in water create a goopy, gluey substance called mucilage.
It's the same goopy, gooey stuff that binds our recipes when we use flax meal as an egg replacer in cakes and cookies.
By boiling the whole flax seeds in water and then reducing the liquid it will whip up to a meringue just like our good buddy aquafaba!
Let's call this one, Aquaflaxa!
From Mikoyo Schinners cookbook Homemade Vegan Pantry, she makes this mucilage and basically just calls it Flax "whites" since they resemble egg whites so much
It's pretty much a straight up substitution for aquafaba in your recipes.
The recreation of my famous Swiss Meringue Buttercream Icing using this magical flax gel is proof of that and another win for those who have to stay away from those beans!
CLICK HERE FOR THE VIDEO TUTORIAL FOR HOW TO MAKE THIS BUTTERCREAM RECIPE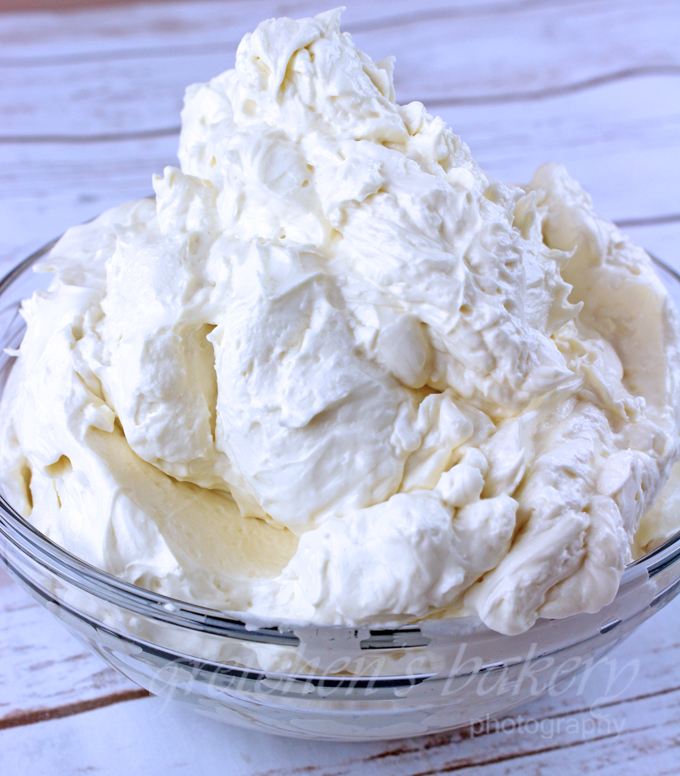 Notes for Success:
You can freeze the flax whites for up to 3 months. It's helpful to do so in an ice cube tray for easy usage later. Each cube measuring 3 Tablespoons would be equivalent to 1 egg white in a recipe The original recipe from
Miyoko Schinners cookbook
for the flax "whites" called for 3 cups water: 1/3 cup flax and this was reduced down to 1/2 cup of goop in about 15 minutes. Since we need 1½ cups total for the recipe I tripled the amount she had listed to achieve my desired quantity. It also took me a lot longer on one particular try but I think because my flax seeds were a bit older, then when I tried again with a new fresh bag of seeds I got to goopy mucilage in just about 20 minutes. Some people found that 20 minutes was too long and they ended up with literal sludge that wouldn't strain through. I have heard from many people who have tried this recipe over the years and many with varying results. Unfortunately other than the troubleshooting I just listed above, it is hard for me to say what is exactly happening in each separate instance. But I think the key points here is to just watch the time to monitor how quickly or not quickly they are getting gloppy Adjust that time based on your observations. I think the hardest thing to determine is how old is your batch of seed. You just don't know how long they have been sitting on the shelf before they got to you. Additionally you can always add more water it if gets too gloppy and alternatively boil longer if it is still too thin. Just be careful on that one since too thick is much better than too thin. Or reduce it down again later after you've strained the seeds to get the perfect consistency
What's the Deal with Shortening?
The most asked question I get in regards to all my buttercream recipes is about the shortening. Mostly people ask, "What is it?" "Do I have to use it?" and "Where can I get it?" So first I should probably get in the habit of calling it Vegetable Shortening and that would alleviate much of the confusion for some people But nonetheless shortening is essentially vegetable oil that has been chemically altered by adding a extra hydrogen molecule to it hence the name hydrogenated vegetable shortening. This basically changes its state from a liquid to a solid at room temperature. It is similar to butter in our recipes and can actually be interchanged with butter almost 100% of the time. However because of it's tasteless and often times greasy characteristics, why would you want to? Great question, because of it's super stabilizing properties. Which is why you will see in all of my buttercream recipes I usually have an equal amount of vegan butter and shortening present. Icings made with shortening will increase shelf life, increase stability and longevity Especially in warmer environments where vegan butter will be so much softer from the start and begin to loose its integrity much faster on a display cake than one made with shortening in the icing. To answer the second question of "Do I have to use it?" No of course not. You can simply replace the shortening amount with more vegan butter in the recipe just be aware of the adverse affects you may experience with your icing as I explained just a few sentences earlier. As for the last question, "where you can I get it?" That has been a tough one even for me, which is why I rarely use it in my icings anymore. When I owned my bakery the only acceptable shortening (in my opinion) here in the US was Sweetex brand Hi Ratio Cake & Icing Shortening. I believe now it is called Golden Flex but it is not readily available to home bakers as it is typically sold in 50lb blocks.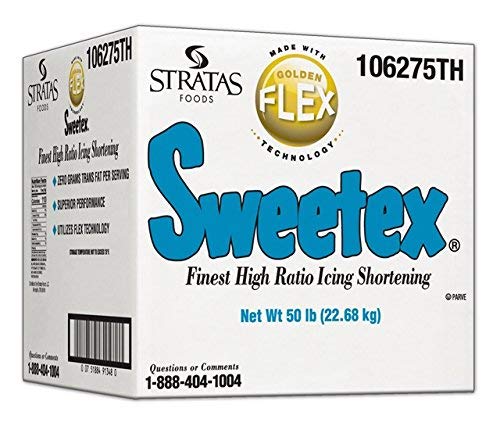 As for the shortenings that are available in other countries I am simply not familiar with them first hand, other than hearsay through the various social media groups I am involved with. For the best baking answers regarding all things vegan baking from around the world I would suggest to join the
Facebook Group:

Vegan Cake Decorating, All Types of Baking & Resources
For more buttercream recipes click the links below
Choosing the Best Buttercream Recipe
Aquafaba Italian Meringue Buttercream Recipe
Flavoring your Buttercream
Aquaflaxa Swiss Meringue Buttercream
Ingredients
For the Flax "whites" 1cup whole flax seeds
9 cups water
For the Buttercream: 1 cup granulated sugar (200g)
Cream of tartar ¼ teaspoon
Confectioner's Sugar 2 cups (240g)
Vegan Butter 4 sticks (454g)
Solid Vegetable Shortening 1½ cup (339g)
Vanilla Extract 2 teaspoons (10ml)
Instructions
First prepare the flax "whites" by boiling the whole flax seed with the water.
Reduce heat to a rolling simmer and let it reduce down to 1¾ - 1½ cups, this may take 20-30 minutes (or more) but it is important to get it reduced properly
Strain the mucilage through a fine sieve and it will look just like raw egg whites, if it is too liquid (meaning you have alot more than 1½ cups of mucilage) you will need to return the goop and the seeds to a pot and reduce longer. *Note: It will thicken as it cools
If the goop is "too goopy" and thick, you will return to the pot, heat again and add more water to get to the right consistency. * see video tutorial
Once you have gotten to the desired consistency, discard the seeds or use them in your favorite whole grain bread recipes (or the crackerbread recipe in my new cookbook!)
To make the buttercream : Add the granulated sugar to the hot mucilage and stir to help dissolve, then cool to cold
Whip the cold mucilage/ sugar mixture on high speed with the cream of tartar until it is stiff and glossy like a meringue.
Add the sifted confectioner's sugar and mix to combine
Slowly add the softened vegan butter and shortening while mixing on high speed
It may look as if your emulsion is starting to break but with high speed whipping it will eventually come together
Add the vanilla extract last
**another note on the flax "whites" if your first reduction of "goop" seems to be too thin, you can always reduce it down later by boiling it down again (without the seeds)
Notes
Aquaflaxa can be stored in the refrigerator for up to 10 days.
CLICK HERE for how to re whip a cold buttercream
Freeze for up to 3 months, same rules for reconstituting applies (thaw overnight in the refrigerator or at room temperature then click the link above)
Cakes with aquaflaxa do not need to be refrigerated if the filling is also room temperature stable. Will stay fresh for up to 5 days at room temperature
3.5.3226
3.5.3251