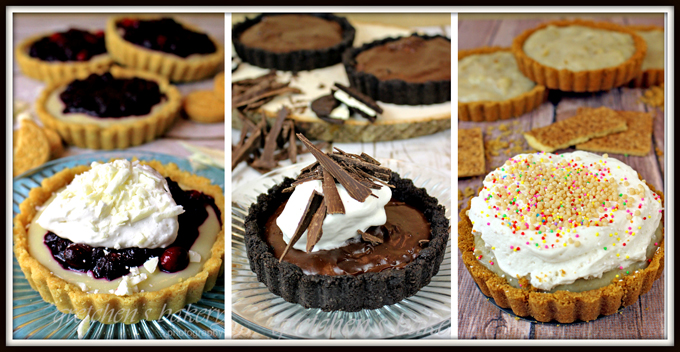 The problem with creating a series of The Four Best Cream Pie Recipes; is that I just can't figure out which one I love the most!
First the White Chocolate Berry Cream Pie was a game changer; like did I even have to keep going after that one!?
But then the Double Chocolate Cream Pie hit it out of the ballpark with the most amazing, silky, rich double chocolate custard you would ever sink your teeth into!
I thought, "Eh.. I promised them Banana Cream Pie, so I better get to it"; shamefully and admittedly with very little enthusiasm after those first two!
But let me tell you this Banana Cream Pie was freaking fantastic! (Notice I said "was")
Yes these were dangerous to be around so as usual I gave them away pronto, but not before devouring two myself!
That's the beauty of these little individual tart molds that I have been using for all The Best Cream Pie Recipes in this series.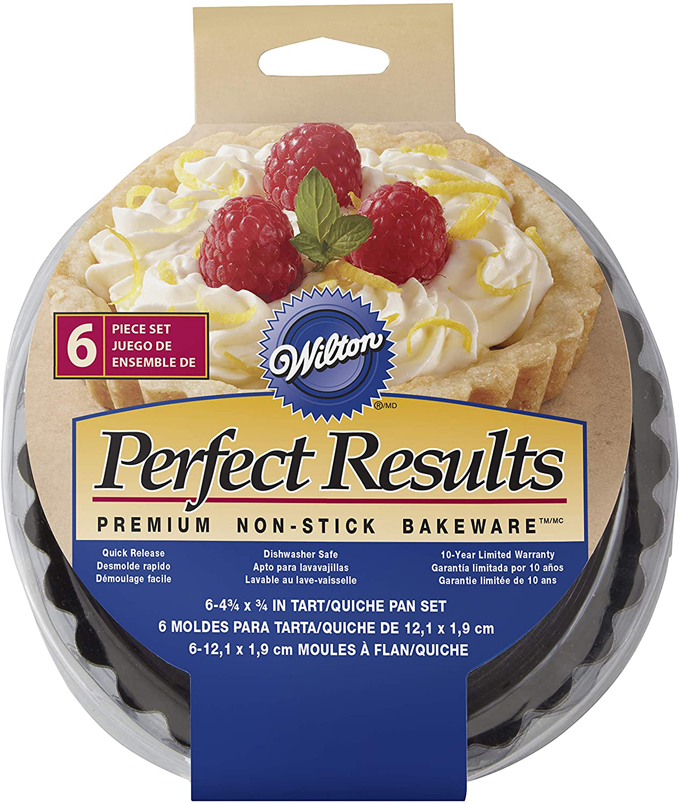 They are so much better for giving away, since if you have a whole giant pie, well.. you can see how difficult that might be to try to give slices away and have them look half way decent.
Check out my first video for How to Make Berry Cream Pie and you will see that nightmare disaster as I tried to make it look pretty for a photo shoot after slicing!
It was NOT cooperating!
Well, whichever way you decide to make this recipe you won't be sorry because it is Banana Cream Pie heaven up in here!
Graham cracker crust and the most perfect banana custard topped with luscious vegan whipped cream!
Banana Cream Pie
Serves:
6- 4.75" individuals OR 1-9" Pie
Ingredients
For the Crust
Graham Crackers 20 Sheets
Vegan Butter 9 Tablespoons (126g)
For the Custard
Plant Milk *I am using soy milk 2 cups (474ml)
Granulated Sugar ½ cup (100g)
Cornstarch 6 Tablespoons (50g)
Vegan Butter 2 Tablespoons (28g)
Vanilla Extract 1 teaspoon (5ml)
Fresh Bananas 2 medium (approximately 1 cup mashed banana) (180g)
1 Recipe Vegan Whipped Cream OR 1 Tub CocoWhip by SoDelicious
Instructions
First preapre teh graham cracker crust by placing the cracker sheets in a food processor and process to fine crumbs.
Add the melted vegan butter and process until it resembles wet sand.
Divide evenly (about ½ cup per individual tart mold) or the entire mixture into a 9" pie plate.
You can freeze until the custard is ready OR I prefer to bake the crust(s) for 12-15 minutes to golden, this also helps keep the crusts from falling apart when you serve the pie. *This is completely optional! It is not 100% necessary.
For the custard, combine the plant milk, cornstarch & sugar in a medium sauce pot over medium to high heat and bring to a boil stirring constantly to avoid scorching the bottom .
Once it starts to bubble remove from the heat and add the vegan butter and vanilla extract and stir until melted and smooth.
Add the mashed bananas and whisk to incorporate
Pour the custard into the prepared crust(s) and cover the tops directly on the custard to avoid oxidation of the bananas in the custard as it cools.
Prepare the coconut whipped cream of your choice from my blog post all about Vegan Whipped Cream OR thaw out your tub of CocoWhip.
Once the pie(s) has cooled, generously ice the entire top(s) with the whipped cream and garnish with your choice of decor.
Notes
Banana Cream Pies must be kept refrigerated.

They will stay fresh for up to 5 days