Here's a quick way to transform your standard brownie recipe with one simple ingredient!
Black Forest Brownies is a perfect way to may an easy last minute treat just in time for Valentine's Day!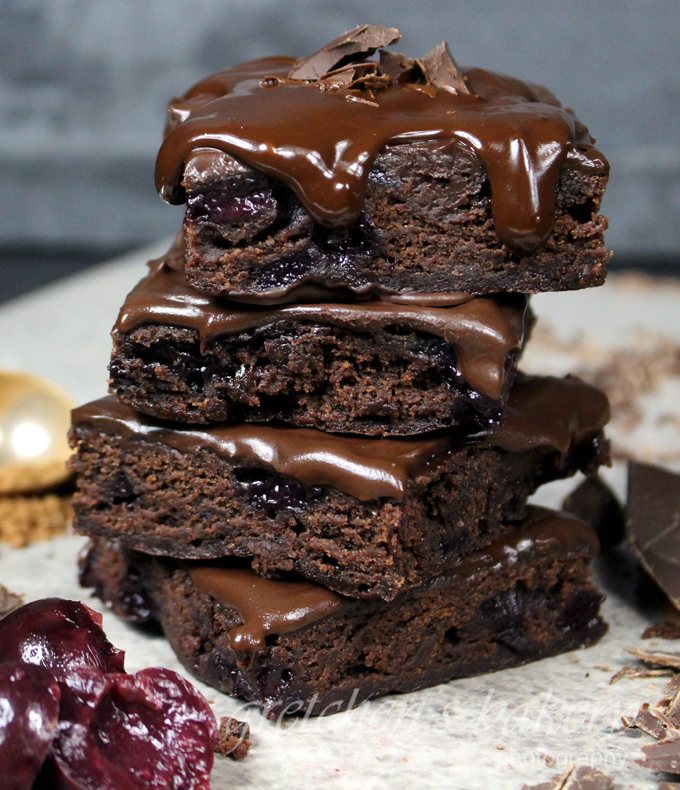 I've recently been seeing Oregon Cherries in all the shops I visit.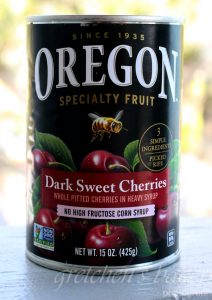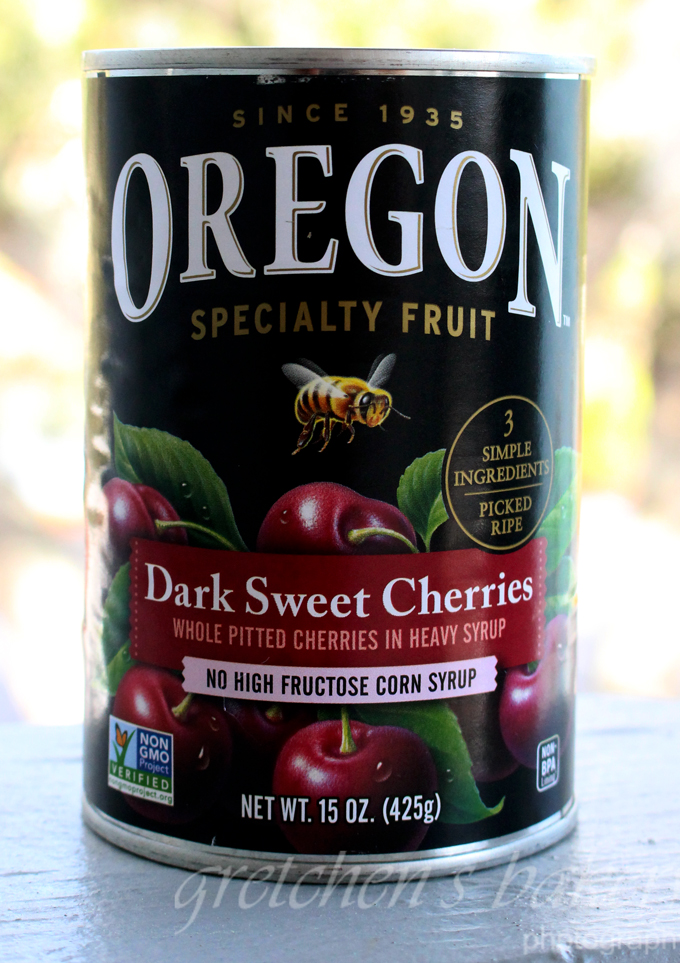 *not sponsored
But I thought "I've already done Black Forest Cake so what can I do with these amazing cherries?"
Get ready for Black Forest everything and I'm starting with these Black Forest Brownies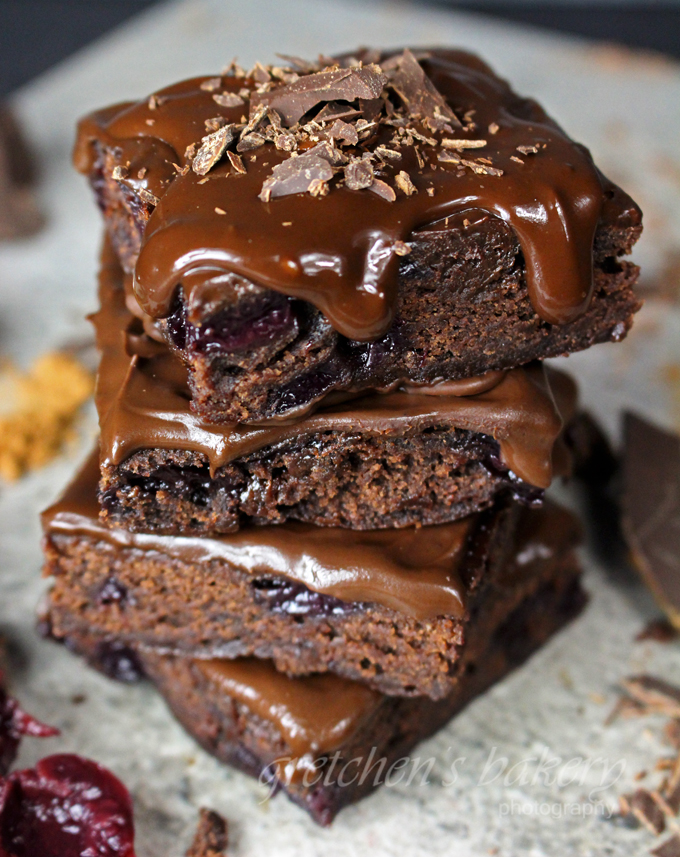 And by tomorrow I will be showing you Black Forest Cheesecake with a combination of this brownie recipe for the base and cherries swirled throughout the batter!
My favorite fudge brownie recipe is using cherry juice as the liquid!
Chopped cherries to the batter and you just made an intense cherry brownie!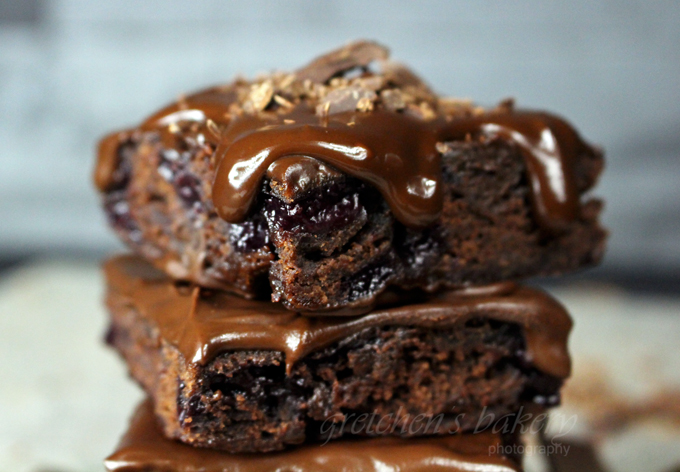 If you are super lazy you can simply take my Boxed Brownie Hack and do the same thing!
If you go that route you will simply use cherry juice in place of the water I have hacked in that recipe.
Then add 1 cup of chopped cherries to the batter before baking!
I have step by step tutorials for each recipe on YouTube so if you need some visual instruction be sure to click through and check out each recipe and video as listed in the ingredients below
But for those who just want to get right to it, the written instructions below are easy enough!
CLICK HERE FOR THE FULL YOUTUBE STEP BY STEP VIDEO FOR HOW TO MAKE THE FUDGE BROWNIES!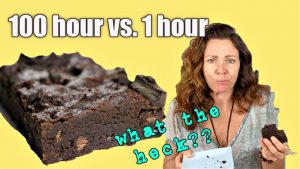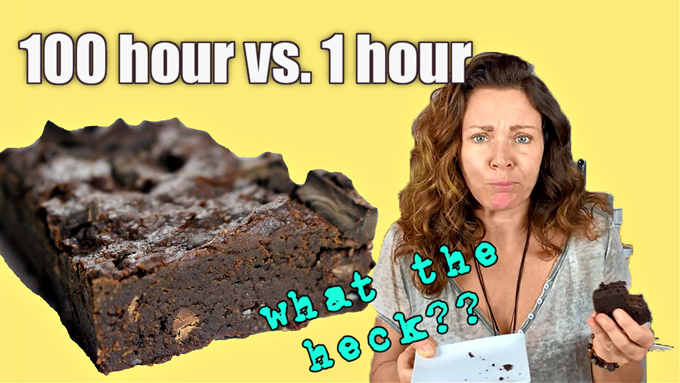 The ganache icing is completely optional but so amazing!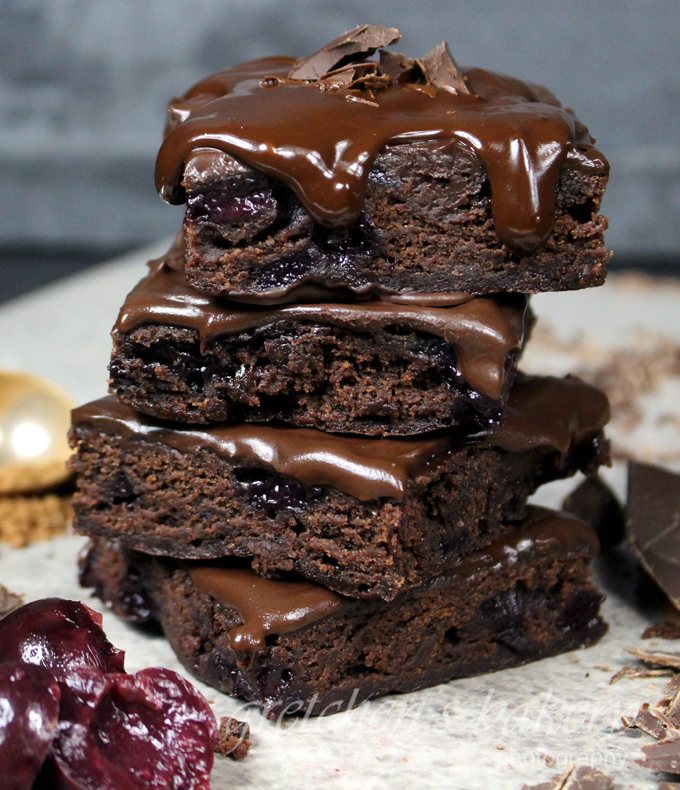 Vegan Black Forest Brownies
Prepare a ¼ sheet pan with pan grease & parchment paper liner
Preheat the oven to 350°F
Ingredients
All Purpose Flour 2 cups (250g)
Baking Powder ⅔ teaspoon
Salt ⅔ teaspoon
Granulated Sugar 11oz (311g) *this is about 1½ cups + 1 Tablespoon
Vegan Butter 12 Tablespoons (170g)
Molasses 4 teaspoons
Semi Sweet Vegan Chocolate 3 ounces
Cherry Juice from the canned cherries 5½ fluid ounces (162ml)
Natural Unsweetened Cocoa Powder 1 cup + 2 Tablespoons (85g)
Vanilla Extract 2 teaspoons (10ml)
Canned Cherries drained and chopped 1 cup
½ Recipe Ganache for the icing *optional
Instructions
Bring the vegan butter & molasses to a boil add the chocolate and whisk constantly to melt
Remove from heat
Add the cocoa powder and whisk smooth
Add the cherry juice and then transfer to a large mixing bowl, add the vanilla extract & the sugar
Whisk smooth
Sift the flour, baking powder & salt into the batter and stir just to combine, do not over mix
Add the chopped cherries to the batter
Spread into the greased & parchment lined sheet pan.
Bake in a preheated 350°F oven for 30 minutes
Cool completely in the pan then flip it out carefully onto a cutting board, remove the parchment paper and cool the rest of the way.
Prepare the ganache as per the recipe instructions on that blog post and when it has cooled to spreadable consistency ice the cooled brownie then cut into 15 portions
Notes
Vegan Black Forest Brownies can stay at room temperature for one or two days, but for longer storage refrigerate loosely wrapped for up to 10 days