Vegan Cassata Cake is something so uniquely different
Making it's grand appearance every Easter this Italian sweet cheese cake, not to be confused with the actual cheesecake we all know and love!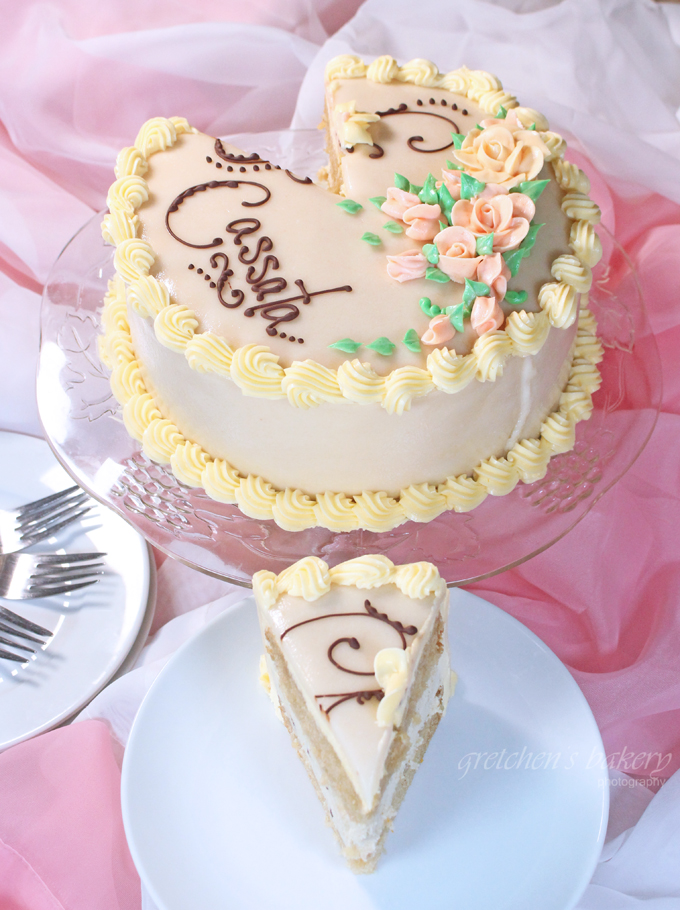 If you are Italian then you surely know what a Cassata Cake is!
Although many people have never heard of this rich but delicious cake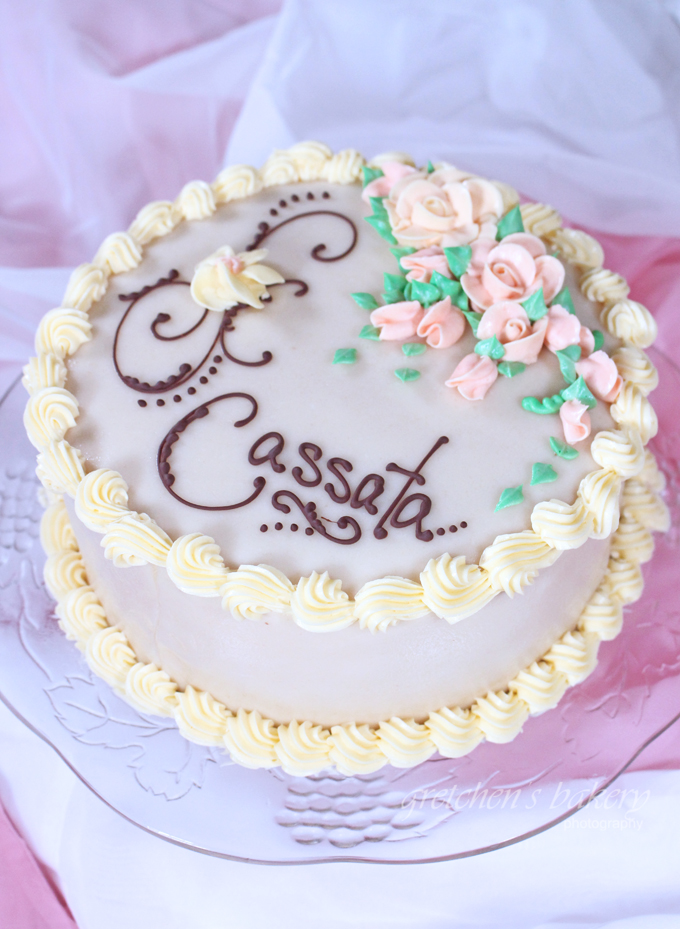 I won't go into all of that here, but if you search Cassata Cake
Like most of the classic cakes, the history of this Cassata Cake is interesting when it comes to actually agreeing on it's origins
You will see all the different variations from the way it is decorated to what is folded into the filling.
But today I am making it the way I sold it when I had my bakery and believe me we sold hundreds for Easter!
With traditional marzipan draped over the rum soaked cake layers
And sweet ricotta cheese filling studded with chocolate chips and subtle orange zest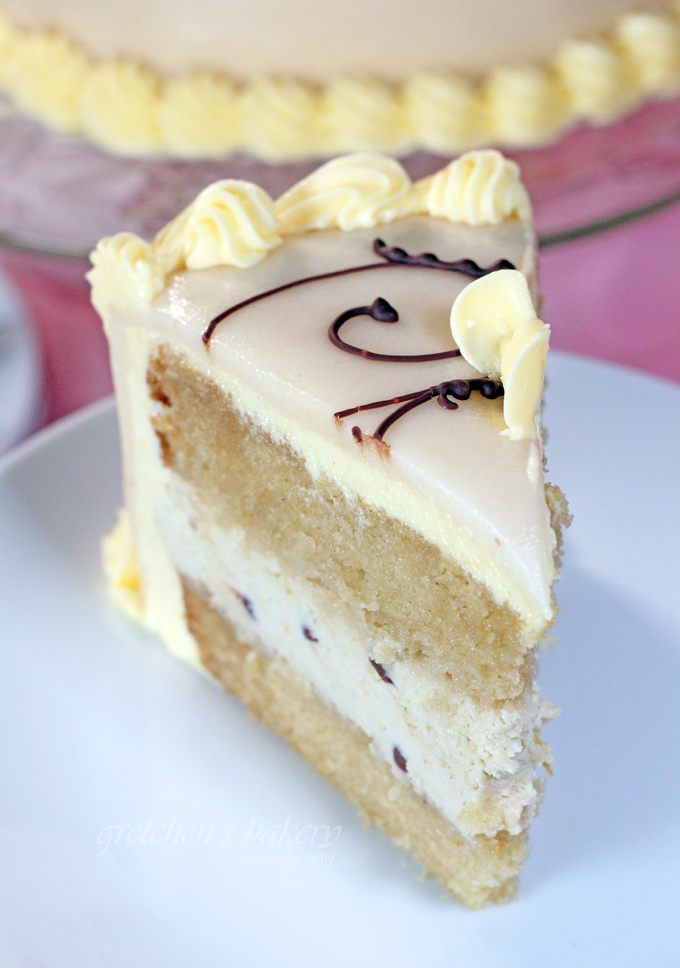 My decoration is far from the original version that has all those candied fruits on top
For me, tiny buttercream roses are are just perfect for a springtime Easter fest!
This is an old school decoration that really brings me back to my bakery days!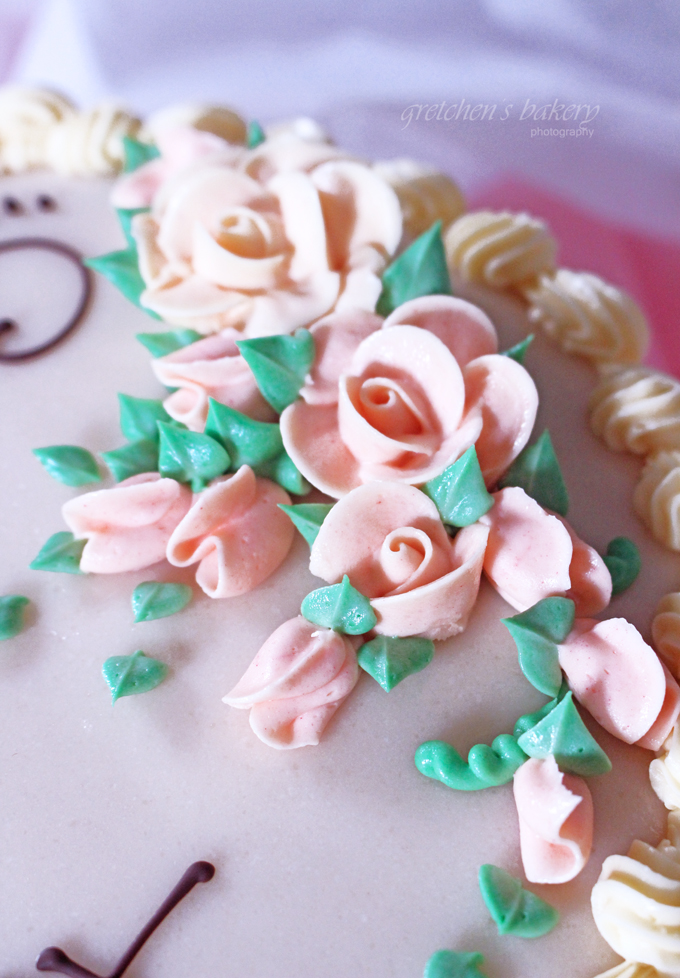 What is marzipan anyway?
Most people confuse it with almond paste, which is made from ground almonds with sugar added to it
It is soft and sticky and can be used as a filling for cakes and pastry
Marzipan dough is simply almond paste that has even MORE Sugar added to it!
More confectioners sugar transforms the almond paste into a pliable dough that can be rolled and draped over cakes exactly like fondant
I love the addition of rose extract to mine but this can be left out with no changes to the recipe
Some traditional Cassata Cakes will color the marzipan green
But I prefer to stick to the natural color for my cakes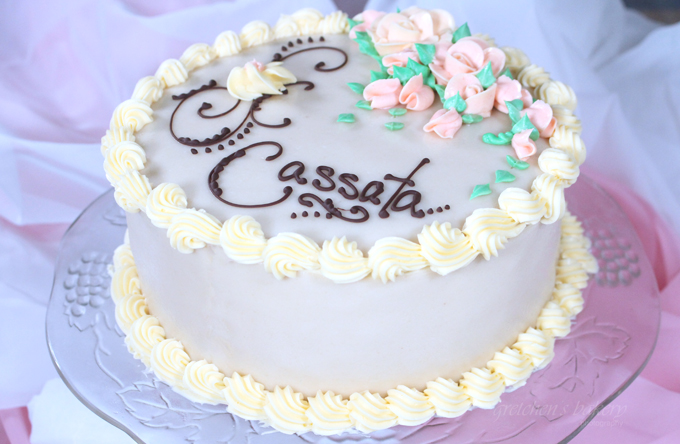 Notes for Success & Substitutions:
I am using SILK brand whipping cream for the whipped cream addition to the cannoli filling *not sponsored
There are several options for Vegan Whipped Cream here on my website if you cannot get that brand
Soaking vegan cakes with simple syrup must be done sparingly to avoid a soggy gummy cake
However my recipe for Bakery Yellow Cake is a very sturdy cake that can handle an addition of cake soak perfectly!
In the video I mentioned that I thought it could use more sugar in the cannoli filling
After one day in the refrigerator not only did I change my mind and decide the 1 cup as listed below is the perfect amount of sweetness
But the entire cake with all of it's layers of flavor had time to meld together
This cake was so much better on day two!
So I will absolutely recommend to make this one ahead of time!
Up to 4 days in advance will be great since this is one cake that just keeps getting better as it sits!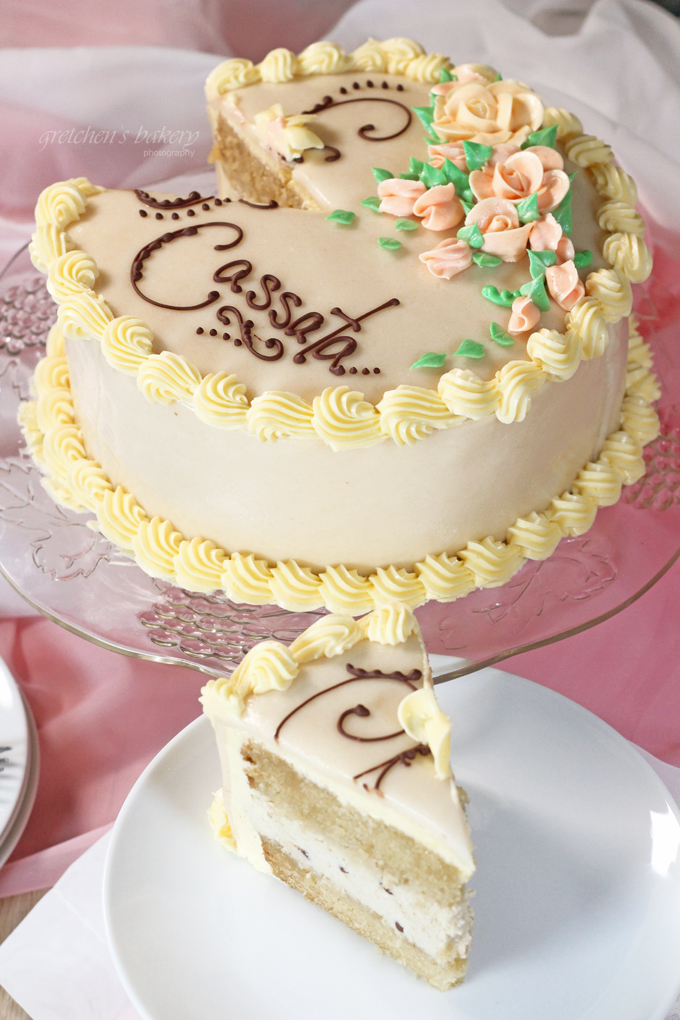 For this cake project I used high quality OliveNation products

Don't forget to check out OliveNation for all the best ingredients to make this cake!
Get 20% off your order by entering GVB20 at checkout!

CLICK HERE TO WATCH THE FULL YOUTUBE VIDEO TUTORIAL FOR HOW TO MAKE THIS CAKE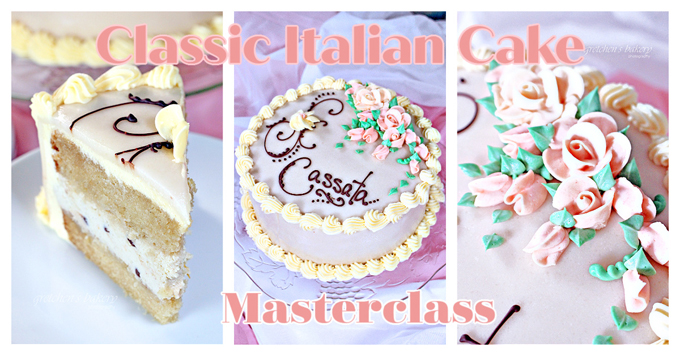 Yield: serves 14-16ppl
Vegan Cassata Cake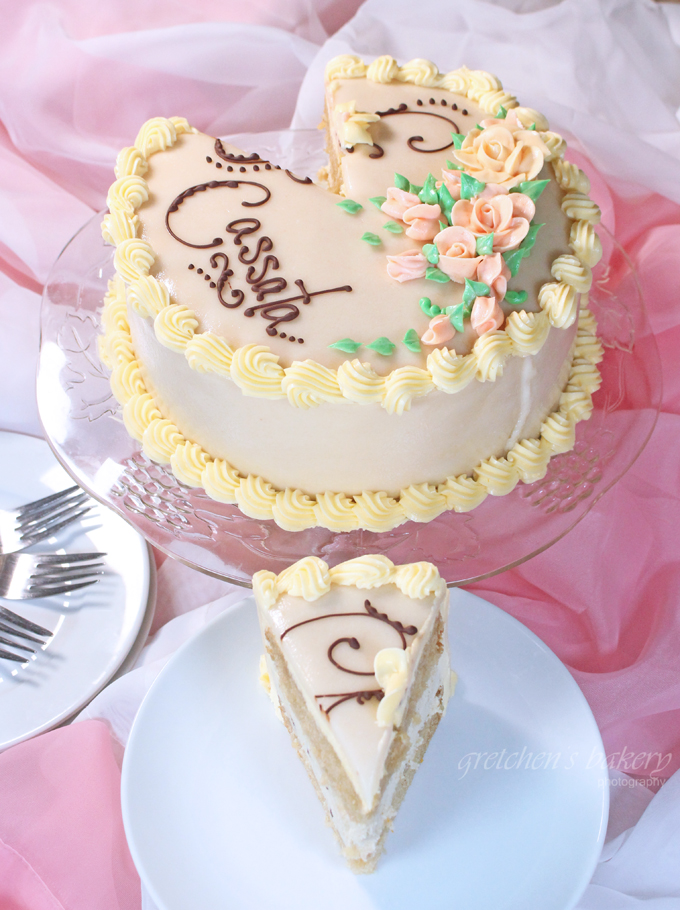 Total Time
4 hours
35 minutes
Ingredients
For the Marzipan:
Almond Paste 7ounces (195g)
Confectioners Sugar 2 cups (240g)
Corn Syrup or Glucose Syrup 4 Tablespoons (60ml)
Rose extract *optional ½ teaspoon
For the Sweet Ricotta Filling:
Firm Tofu 1 package 14ounces (390g)
Confectioners Sugar 1 cup (120g)
Vegan Mini Chocolate Chips 1 cup (130g)
Orange zest 2 teaspoons
Vanilla bean paste extract 2 teaspoons
Vegan Whipped Cream 1 cup whipped volume
For the Rum Syrup:
Granulated Sugar ½ cup (100g)
Water ½ (118ml)
Rum 4 Tbs (60ml)
OR
Rum Extract 2 teaspoons (10ml)
Instructions
Preheat your oven to 350°F
Grease & parchment line 2-8" cake pans
Prepare the bakery style yellow cake recipe as instructed on that recipe post
Divide the batter evenly between both pans
Bake in the preheated oven for 20minutes then turn the oven down to 300°F for another 15-20minutes or until the cakes are springy to the touch when you gently press the centers.
The toothpick test is another good indicator of done-ness
Cool the cake in the pan until you can touch then without burning yourself, then flip them onto a cooling rack to cool the rest of the way
Meanwhile prepare your favorite buttercream recipe and separate about 1 cup for the buttercream roses decoration *optional
Next prepare the simple syrup by bringing the sugar & water to a boil in a small sauce pot
Once it boils, let it boil for 1 minute then remove from heat and add optional rum or rum extract
Set aside to cool
Next make the Marzipan dough by combining the almond paste with the corn syrup in your mixer bowl and cream smooth
Add the sifted confectioners sugar & rose extract *if using and mix until it comes together like a smooth pliable dough
Wrap tightly with plastic wrap until ready to roll
Next prepare the sweet ricotta cheese filling by gently squeezing out any excess water from the tofu (* I do not press it, just a gentle squeeze is good)
Place it into your food processor and pulse until it resembles the thick creamy texture of ricotta cheese.
Transfer the ricotta cheese to a large mixing bowl and add the sifted confectioners sugar, vanilla bean extract , orange zest and mini chocolate chips
Whip the vegan whipped cream to medium peaks and fold into the ricotta cheese mixture
Refrigerate until needed.
You may need to trim your cake layers to be sure they are even but then you can build the cake according to the YouTube video tutorial
Notes
Cassata Cake must be kept refrigerated and will stay fresh for up to 1 week loosely wrapped to prevent drying.

Freeze the Cassata cake without the marzipan icing for up to 2 months wrapped airtight