Surprise! It's a cherry chip cake all the way!
I know this one is a bit of a mind bender since the decoration will have you thinking it's watermelon!
Cherry juice in the cake batter turns your favorite white cake recipe into a perfect subtle Cherry Chip Cake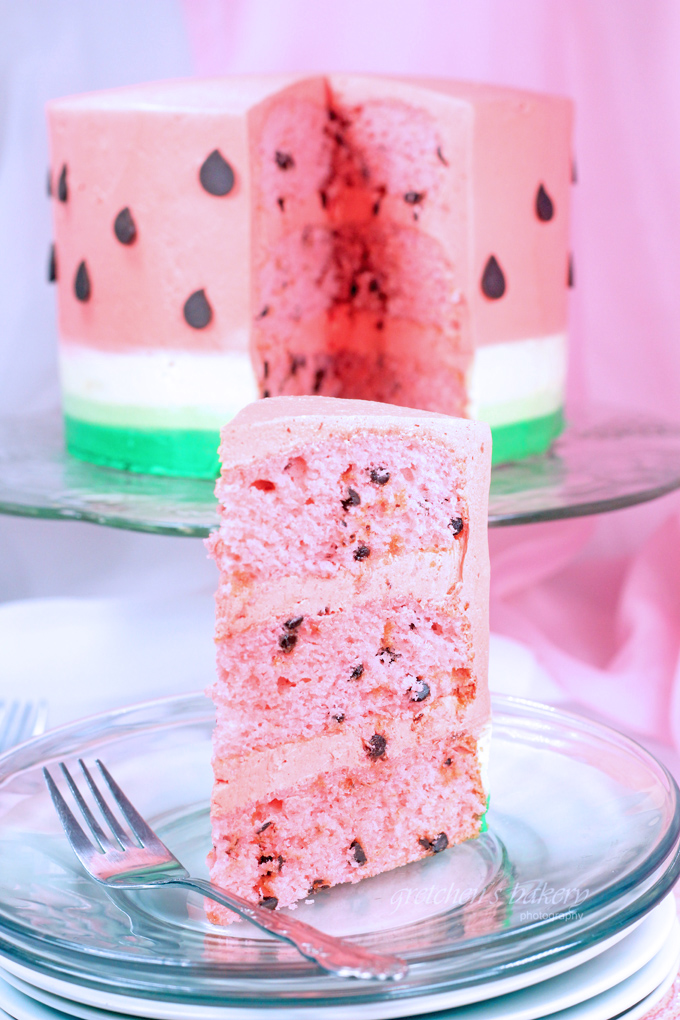 After baking the layers I thought those mini chocolate chips look just like the seeds of a watermelon
So naturally I had to follow through on that vision!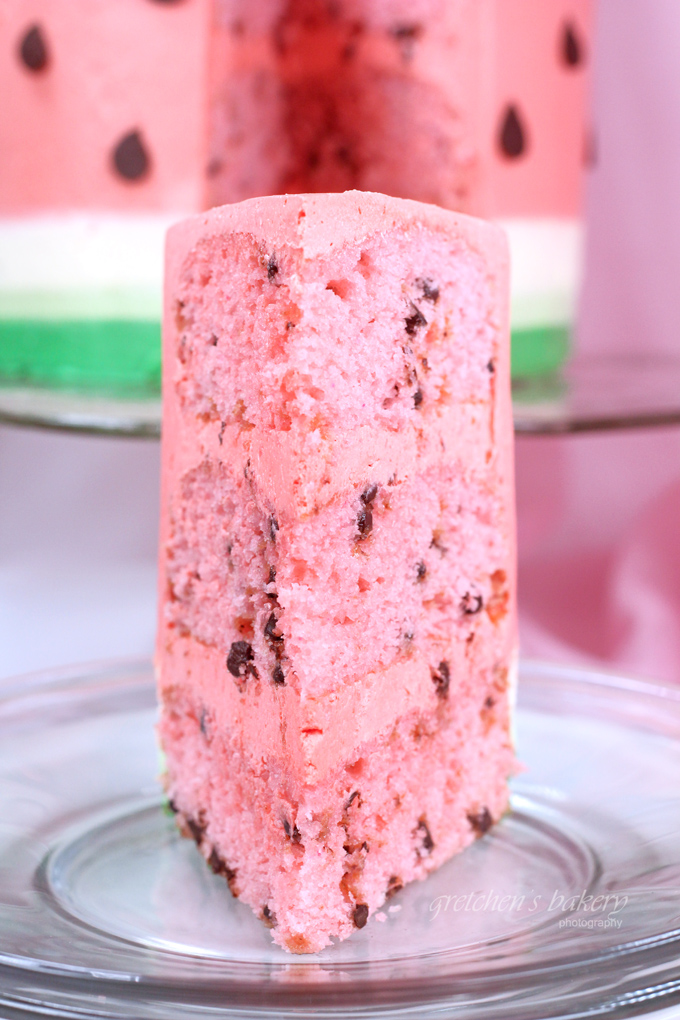 Before we get into a heated debate about Maraschino cherries and my opinion that they are a blaspheme to nature itself
With bleaching and dyeing and all sorts of hideous processes done to these beautiful little drupes, check out these All Natural Maraschino Cherries I found at Chukar Cherries *not sponsored
By using the cherry juice from the jar instead of water in the recipe your cake batter transforms into a vibrant pink with a hint of cherry taste!
I will admit I did use a drop of pink food color though to give it a boost!
Alternatively you can use freeze dried fruit powders for the most intense flavor and color
For both the cake batter and the icing!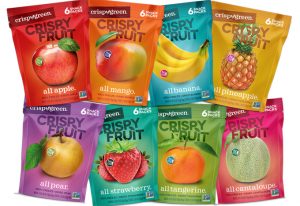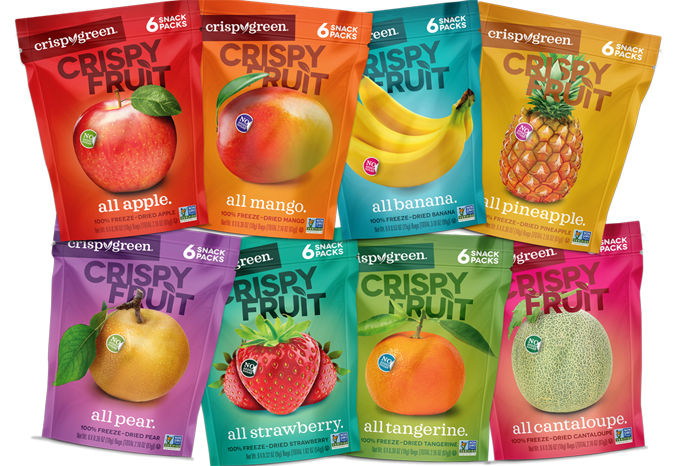 Starting with my super easy White Cake Box Hack for the cherry cake and equally simple American Style Buttercream
I know not everyone is on board with making box cakes, but sometimes it's ok to cheat!
Of course you can adapt your favorite cake recipe or just use my Easy Lemon Cake recipe with cherry juice instead of the lemon juice!
The decor for the watermelon is so easy with just a small amount of melted vegan chocolate you can pipe the "seeds" for the outside decor!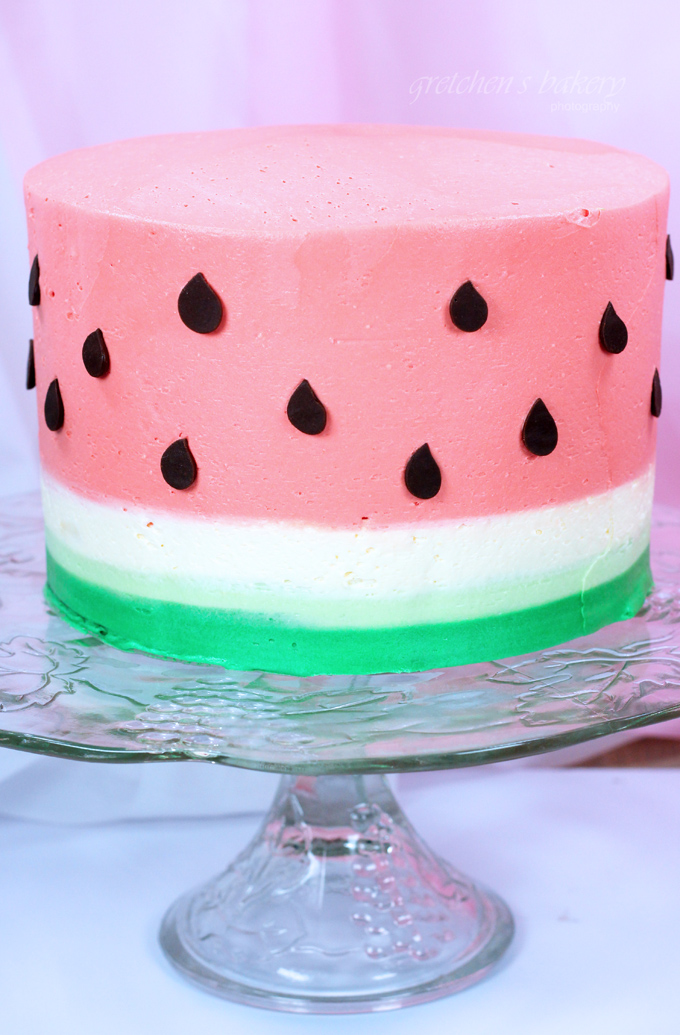 The filling and main icing for the cake is cherry buttercream
However by first making a tiny amount of that buttercream dark green, light green and then keeping some of it white, the watermelon rind effect is a done deal!
Add cherry juice or fruit powder or just use food color to the remaining buttercream and then get to building this fantastic cherry chip cake!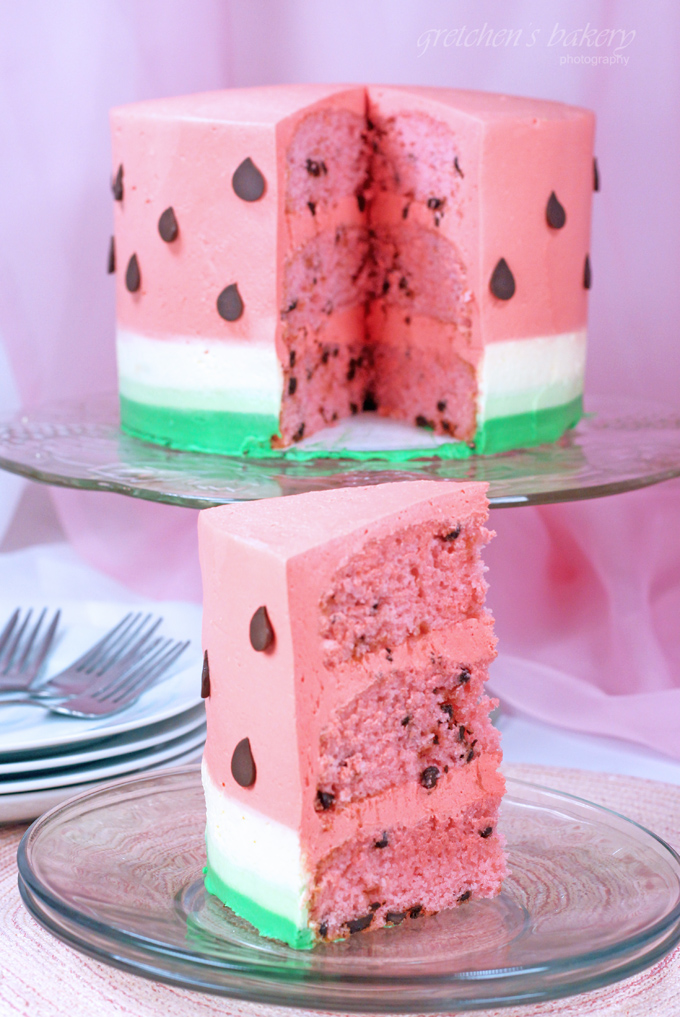 I used my American Buttercream recipe for this one today but I have five recipes to choice from if you don't love the ABC.
CLICK HERE FOR CHOOSING THE BEST BUTTERCREAM RECIPE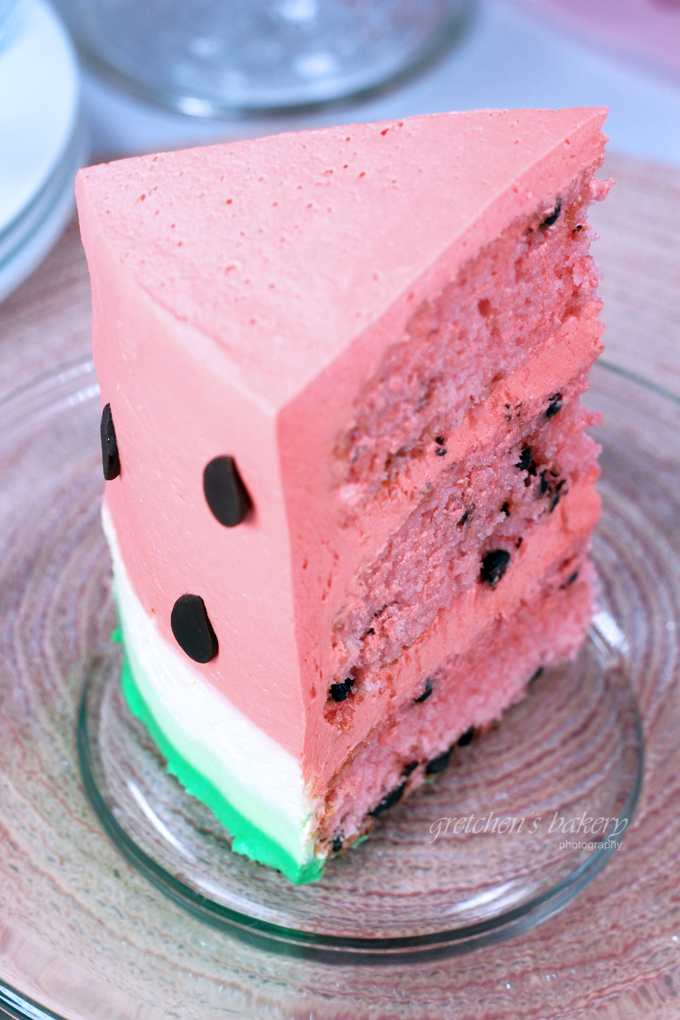 For more festive and fun layer cakes click the links below!
How to Make a Vegan Birthday Cake
Strawberry Vanilla Ruffle Cake
Yield: serves 10
Cherry Chip Cake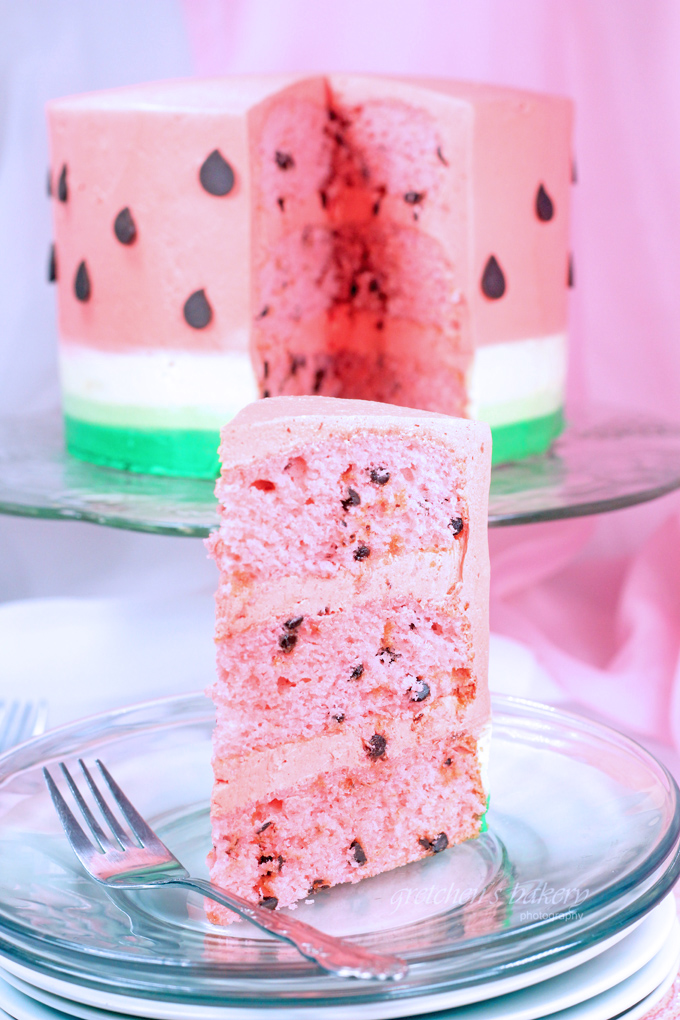 Total Time
2 hours
30 minutes
Ingredients
*Add cherry juice instead of water
* Add cherry juice instead of water
1 cup mini chocolate chips
Food color or cherry fruit powder as needed
Vegan Chocolate for the "seeds" approx ¼ cup
Instructions
Prepare the cake recipe as per the instructions on that post
Add the mini chocolate chips and bake the batter in 3-7" cake pans
While the cakes are baking & cooling prepare the buttercream recipe as per the instructions on that recipe post
Divide the buttercream into 4 parts: ½c dark green / ½cup light green/ ½ cup white
Then flavor the remaining buttercream for the filling & icing with cherry juice *approx ¼ cup OR cherry fruit powder ¼ OR simply color with pink-red food color
Notes
Cherry chip cake can be stored at room temperature in a cool spot lightly covered for up to 3 says

Refrigerate for longer storage up to 1 week

Freeze for up to 2 months
For more about traditional Maraschino Cherries, here's a good article to read!