I recently fell in love with a baked custard tart from a fellow vegan blogger
Her picture was so seductive
I have not stopped thinking about it since the day I set eyes on it!
The only problem with the recipe, and why I didn't try it out immediately
Is because one of the ingredients is custard powder!
I don't know about you but I have never seen custard powder available in any store near me, ever.
So before I go tweaking up her recipe to figure out what to use instead of store bought custard powder
A decision was made to make my own homemade custard powder first.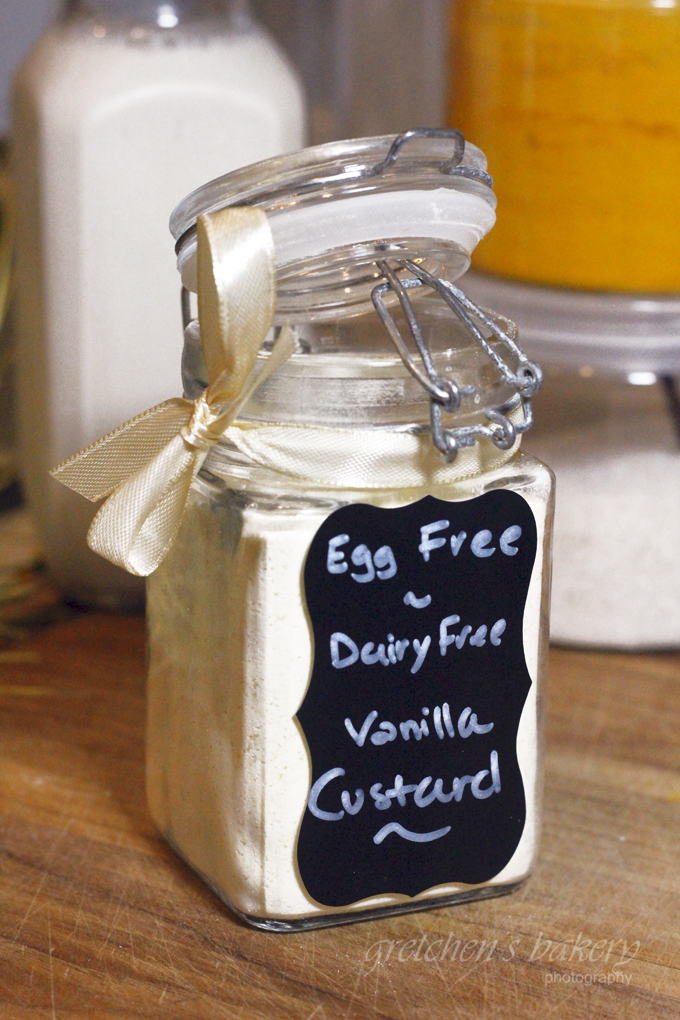 This homemade custard powder recipe will become your new staple in the pantry once you see how easy it is to grab a few tablespoons
Boil it up with some plant milk and instant custard is yours!
I've come up with a base custard powder recipe for you to make in bulk and store it for months in the pantry
With varying strengths for different applications from firm setting to pour able sauce
Soft set is absolutely on point for a pour able custard like this one I used for my Apple Strudel!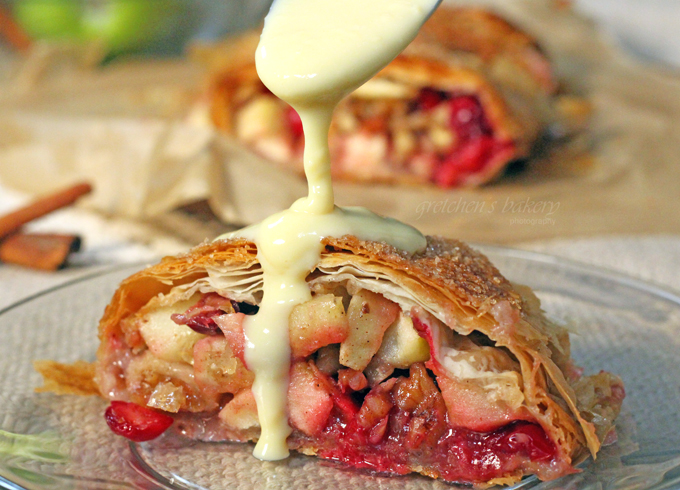 I've included the ratio for firm set as well, although this will be for rare occasions when you want a custard this firm
Perhaps for something like a custard slice or napoleon style dessert?
So all you have to do now is pick your level of firmness and boil it up!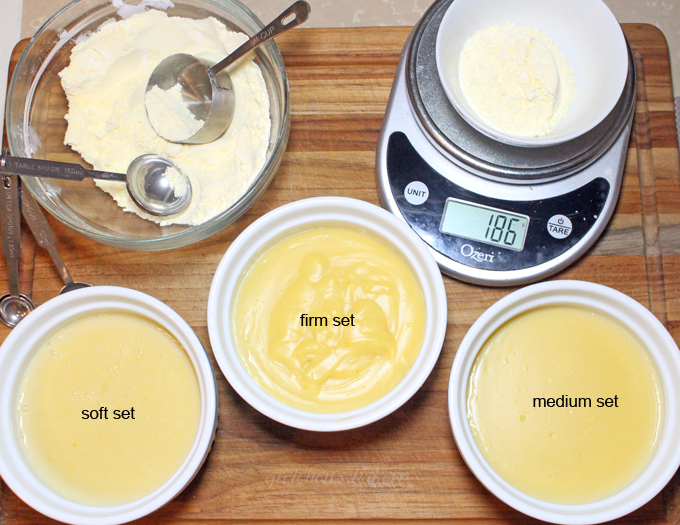 The following is the recipe for the bulk custard powder
**Note there is no difference in the volume cups measure,
but the weight of the soy milk powder vs the coconut milk powder is significantly different!
I've also decreased the cornstarch in the soy milk version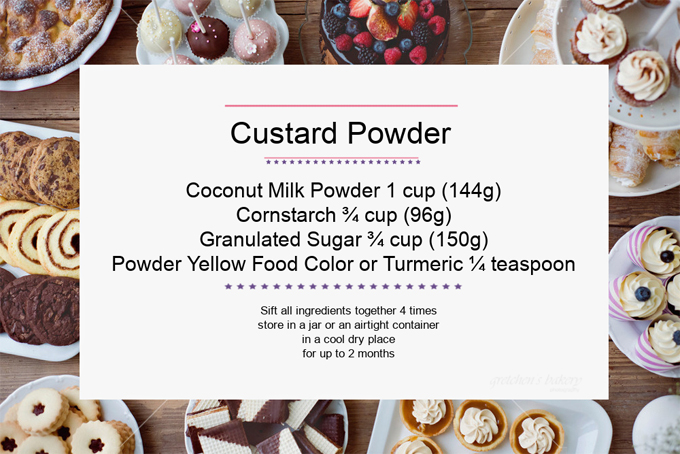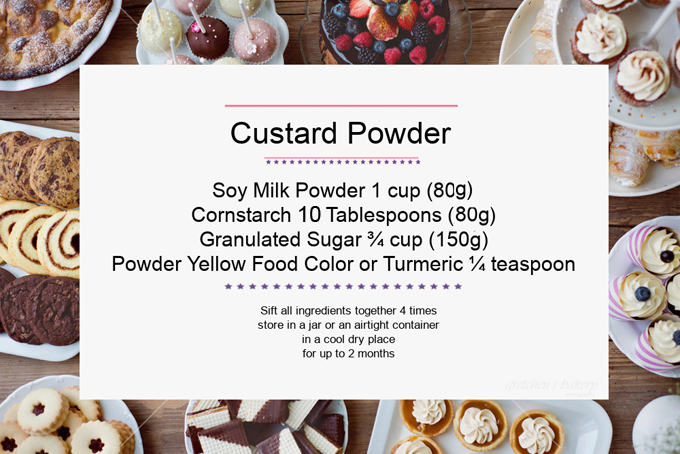 Follow the chart below for varying settings for whatever dessert you are making!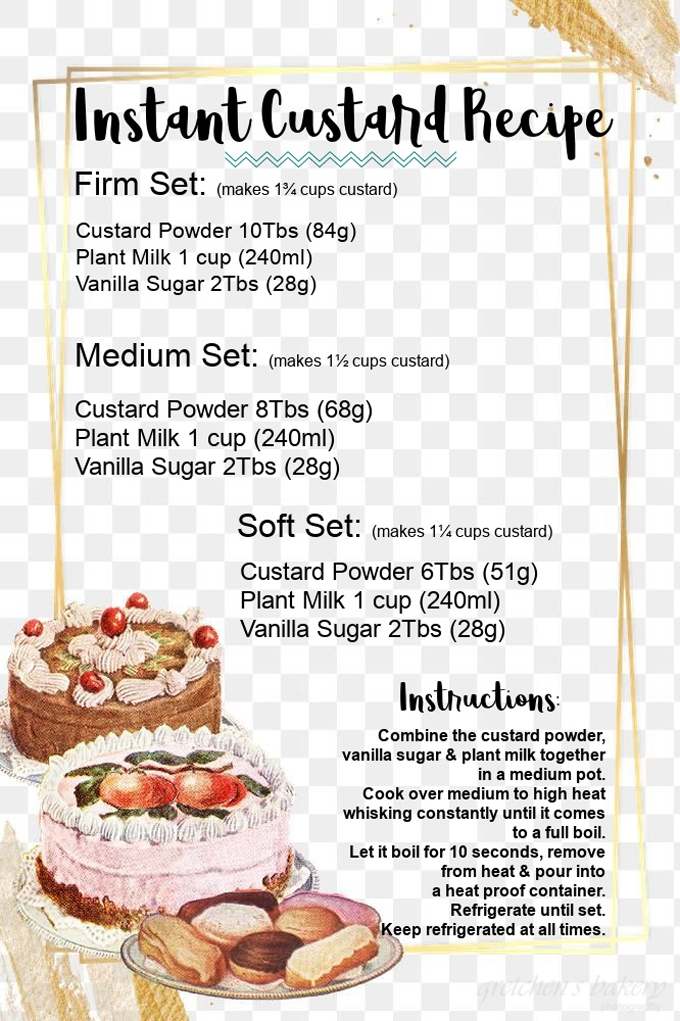 A note about milk powders:
I tested both Coconut Milk Powder and Soy Milk Powder for the base milk powder in the bulk recipes. *not sponsored
Notes for Success:
Warning: Coconut milk powder will impart a strong coconut flavor
I'll be honest I liked the taste of the soy milk version best
However the soy milk powder was double in price
Keep in mind the recipes listed below are for complete desserts exactly like a pastry cream recipe
Essentially "instant pudding" recipes
They all include sugar in the base milk plus more for each recipe of custard you make
So if your recipe also has sugar, consider adjusting the amount so you do not end up with a super sweet dessert!
Be sure to use a scale for accuracy since cornstarch is a very difficult ingredient to measure consistently with a volume spoons measure
So while I list both measures below I cannot stress enough how the grams measure with a scale is going to give you the best results.
Many times people have complained that their custard or cheesecake is like rubber and they don't know why!
This is from a heavy measure of cornstarch when using volume measuring spoon vs the 100% accurate scale measure in grams.
One Tablespoon of cornstarch weighs only 8 grams
Be sure to sift the custard powder base recipe at least 4 times to ensure an even mix
Before measuring for the custard recipe it is a good idea to fluff it up again too!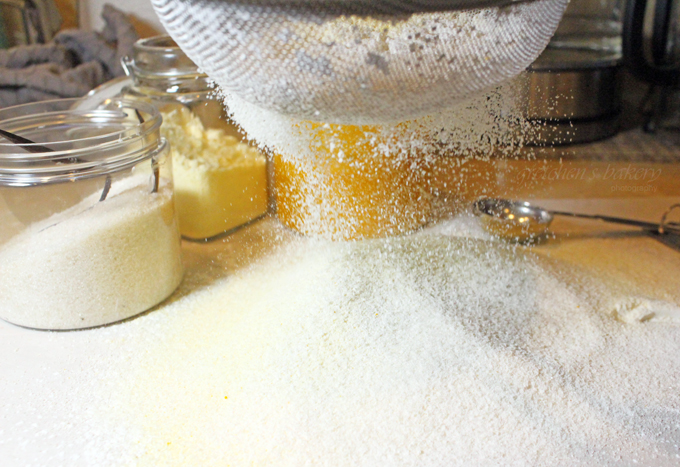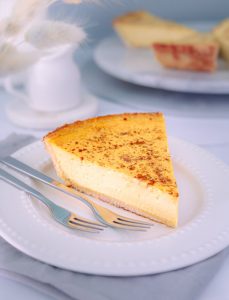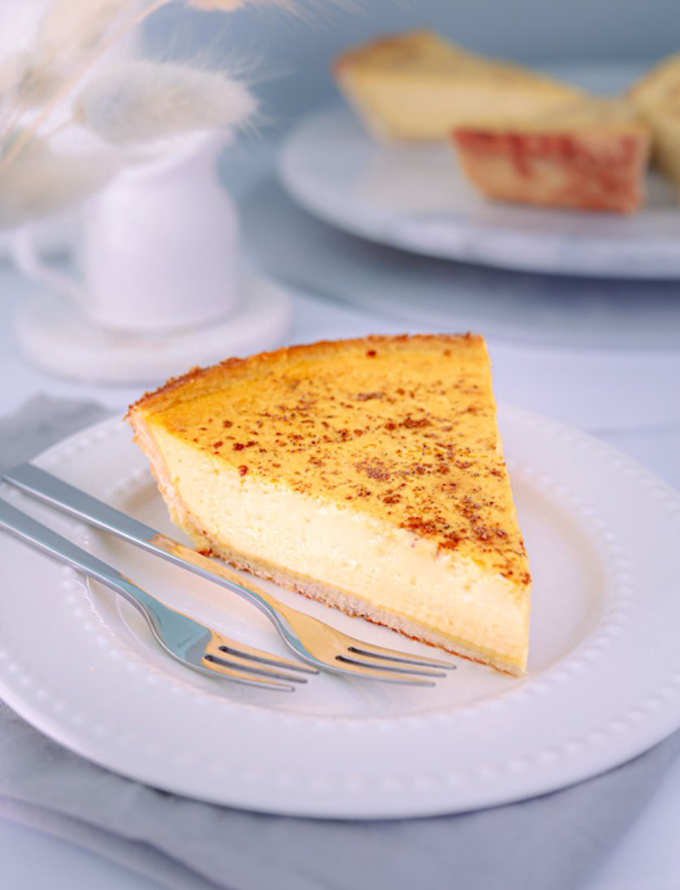 I would increase the amount of custard powder from the 35g listed in her recipe to 140g if you are using this new homemade custard powder recipe
Since her recipe has over 2 cups of liquid total and 68g of this custard powder will medium set 1 cup of liquid
Click here for how to make the perfect flaky pie crust!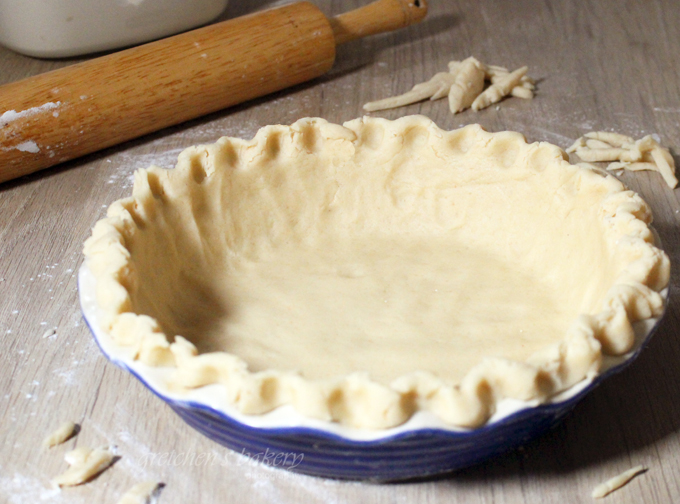 Additional Notes:
As I looked into the ingredients in the store bought brand (Edmonds) I noticed it is nothing more than cornstarch, coloring, some salt and some sort of flavoring.
Whereas my recipe, as you see it contains milk powder.
I don't foresee that as a problem but rather an added bonus to using my homemade version since the end result will be thicker and creamier than just using cornstarch
Rule of Thumb:
When converting recipes that call for custard powder that are merely cornstarch & coloring agents
Just double the amount listed when using this homemade custard powder recipe
For more custard recipes click the links below!
No Bake Vegan Fruit and Custard Tart