Yeah sure everyone's got a Peanut Butter Cup Cake that claims to be "the best".
You know the ones that are just chocolate cake with peanut butter buttercream and a bunch of store bought peanut butter cups thrown on top for garnish?
Well let me just start off by saying this is not one of those ordinary peanut butter cup cakes!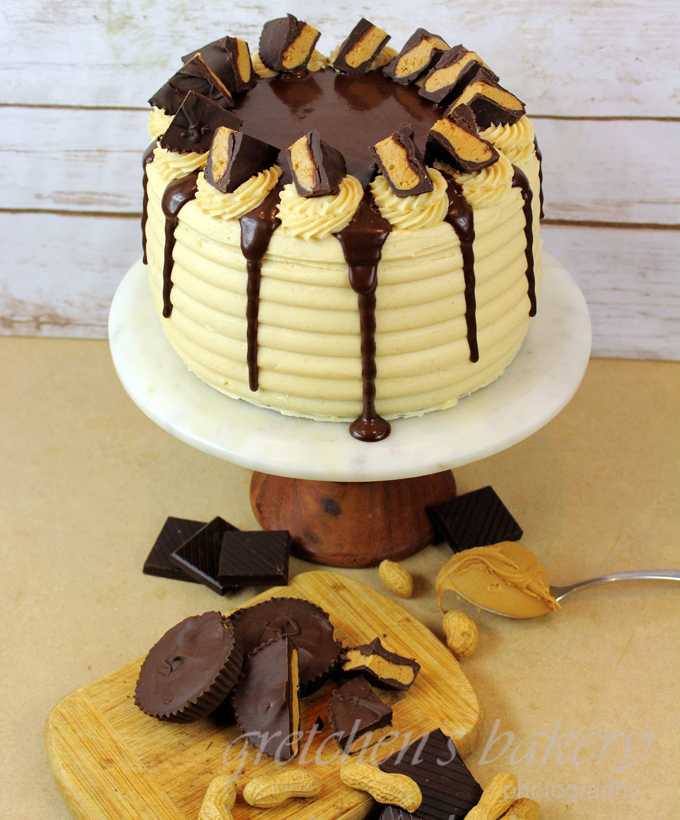 Not this time my friends.
This Peanut Butter Cup Cake is filled with authentic copy cat recipe for Reese's Peanut Butter Cups stuffed into each layer!
So you may be saying "Yeah so what? What's so Earth shattering about that!?"
Just wait!
There is secret ingredient that I use for my filling that sets my recipe apart from any other one you have ever tried!
Can we talk for a moment about that slightly dry-ish, almost sandy texture of a real deal Reese's Peanut Butter Cup?
It's creamy yet slightly scratchy? LOL
Wait what?
Is it just me that thinks that?
Well, even if you don't think that is true;
By adding crushed graham cracker flour into the standard peanut butter cup filling recipe you have just achieved copy cat status!
Peeps are going to be head spinning when they taste the filling for this cake!
And that's just the filling!
My chocolate cake recipe is beyond amazing not only because it is a one bowl mix and no mixer required, but it doesn't have any weird egg replacers of ingredients that you just don't have.
It is ultra rich and chocolate-y from another little trick I'll share with you of using hot coffee to activate and unlock the pure chocolate goodness that cocoa powder is hiding!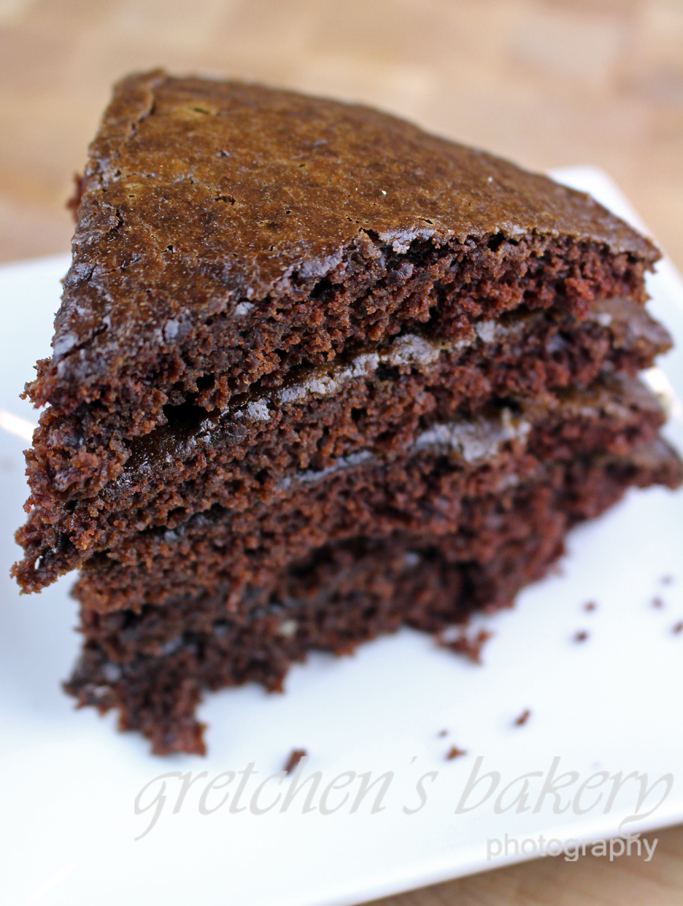 But let's get back to this Peanut Butter Cup Cake!
With more layers of chocolate ganache  and peanut butter buttercream icing and another thick slathering of ganache icing on top!
Let's not forget the homemade peanut butter cups that will put Reese's and their non-vegan butts to shame!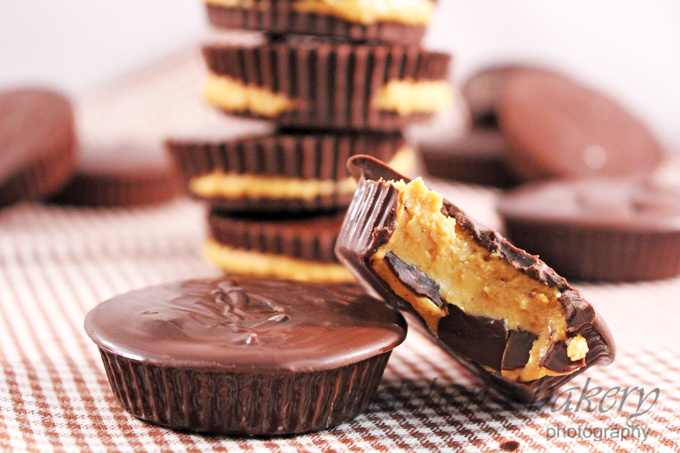 This is one rich & decadent cake that is everything but ordinary!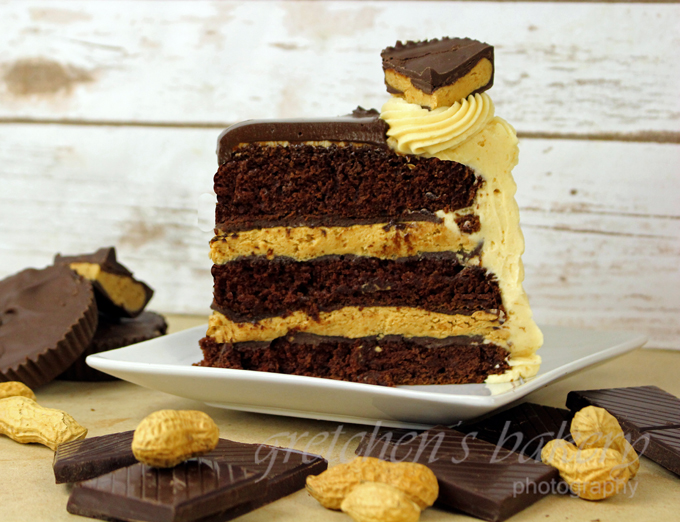 Now of course you can forgo the actual peanut butter cup filling if you think it's a bit too much?
But ummm, who are you?
You can of course go the more conservative route with a straight up peanut butter buttercream as the icing and filling too.
The recipe below for Peanut Butter Buttercream will be enough to ice and fill a 7″ 3 layer cake as I show in the video or a 2 layer 8″ cake too!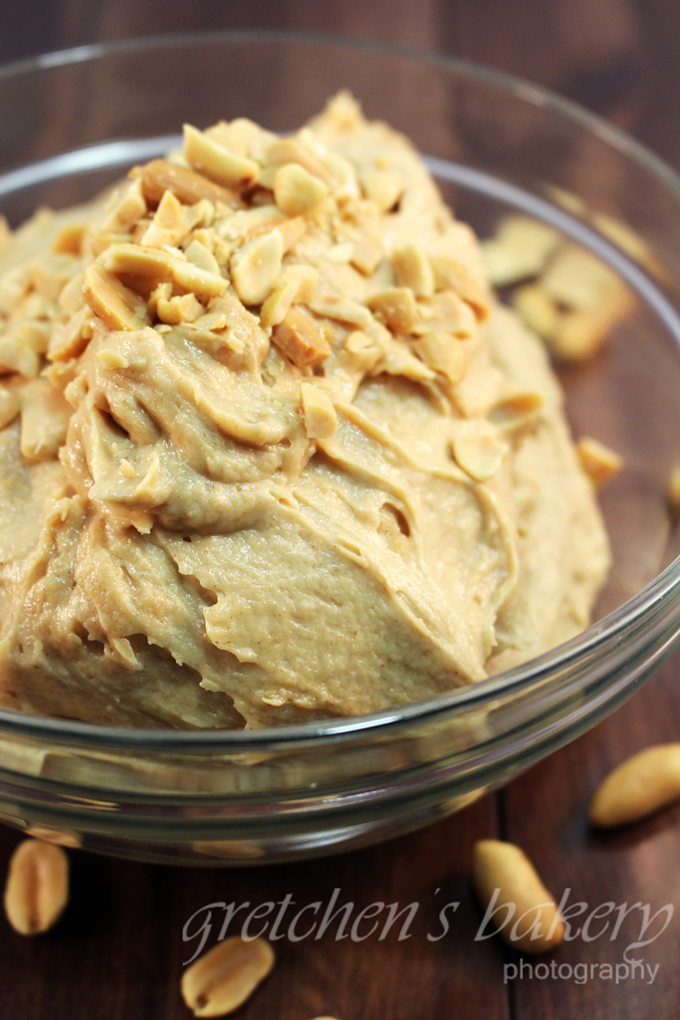 CLICK HERE FOR THE FULL STEP BY STEP YOUTUBE VIDEO TUTORIAL FOR HOW TO MAKE EVERYTHING ABOUT THIS CAKE!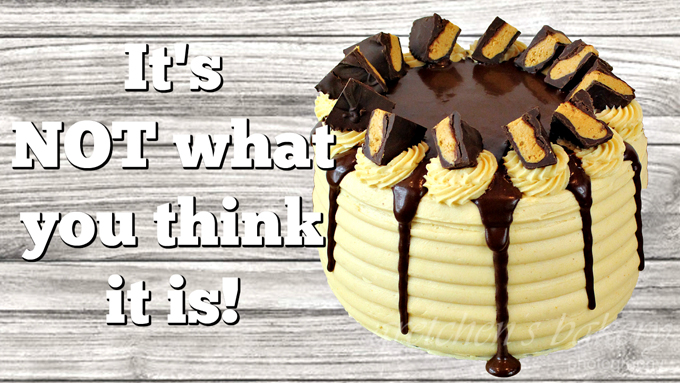 Peanut Butter Cup Cake
Peanut Butter Cup Cake
Prep time: 2 hours Cook time: 25 mins Total time: 2 hours 25 mins Serves: serves 10 I bake my cake layers into 3-7" pans because I love that size and I prefer a 3 layer cake over a 2 layer cake; but if you only have 8" pans you can do 2 thick layers or even cut those 2 thick layers into a 4 layer cake!
The recipe for
chocolate cake
bakes fine in any size pan, just fill half way with batter and bake
UNTIL THEY ARE DONE
Ingredients
1 Recipe Chocolate Cake
1 Recipe Peanut Butter Buttercream
1 Recipe Vegan Ganache Icing
1 Recipe Homemade Peanut Butter Cups
For the Copy Cat Peanut Butter Cup Cake Filling: *You can simply DOUBLE the recipe listed above for the peanut butter cups, but if you are NOT making them, you will need to mix this recipe for the cake filling
2 cups creamy peanut butter
1 cup confectioners sugar
½ cup crushed graham cracker crumbs
½ teaspoon salt
Instructions
I recommend to prepare all of your base recipe ahead of time, then assemble the cake on the day you want to serve it.
All recipes can be prepared up to 4 days in advance and then assembled into the whole cake in less than 1 hour.
Check out each recipe on their respective blog posts for the ingredients and full video tutorials
The watch the video above for how to assemble the finished cake!
Notes
Peanut Butter Cup Cake can be left at room temperature as it will not go bad or spoil since all the recipes are room temperature stable, however this is a heat sensitive cake meaning that if the room gets too warm it could have a tendency to droop and fall over.

I recommend to refrigerate the cake at all times and it will have a storage life of over 1 week.
3.5.3251