Typically I am a Pumpkin and Chocolate combination person, but this white cake recipe with perfectly spiced pumpkin mousse is a total win!
White Pumpkin Mousse Layer Cake
This simplified version for Pumpkin Mousse makes creating endless pumpkin possibilities a breeze!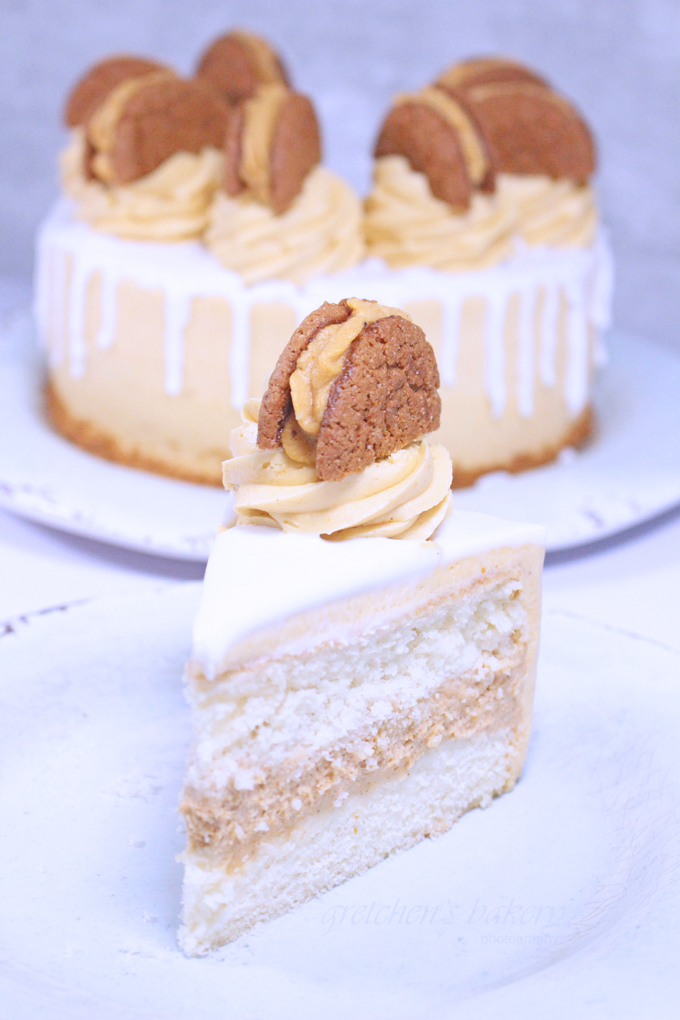 I have a couple options for the white cake recipe listed below
Be sure to check out each recipe to decide which one is going to work best for you!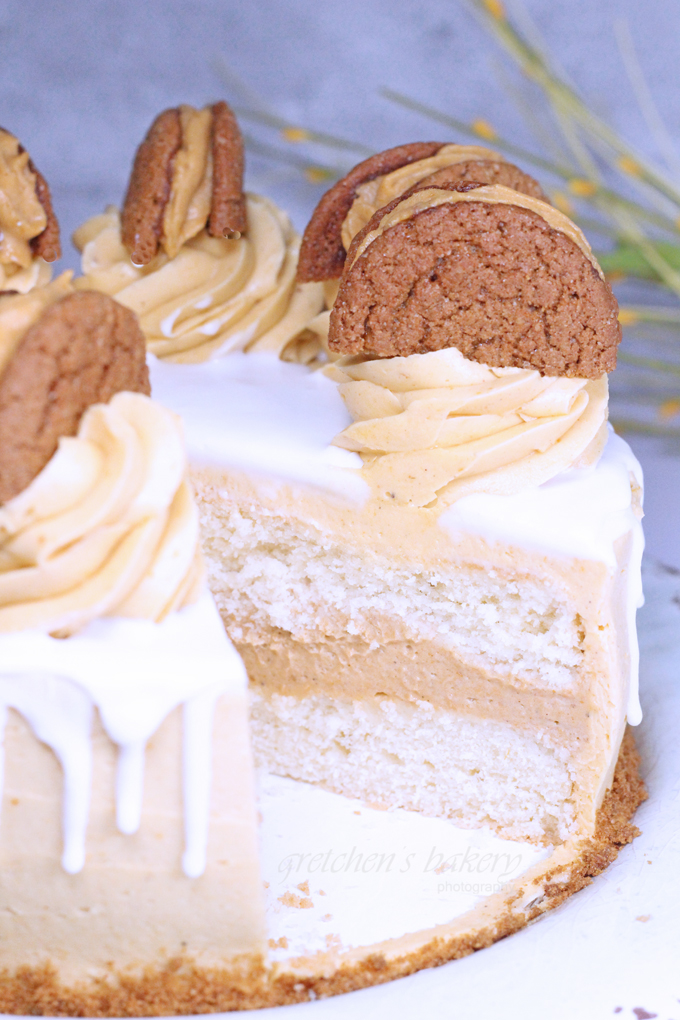 White Pumpkin Mousse Cake is complete with pumpkin spiced buttercream and a white chocolate ganache drip
Gingersnap cookies filled with pumpkin mousse for the best final touch!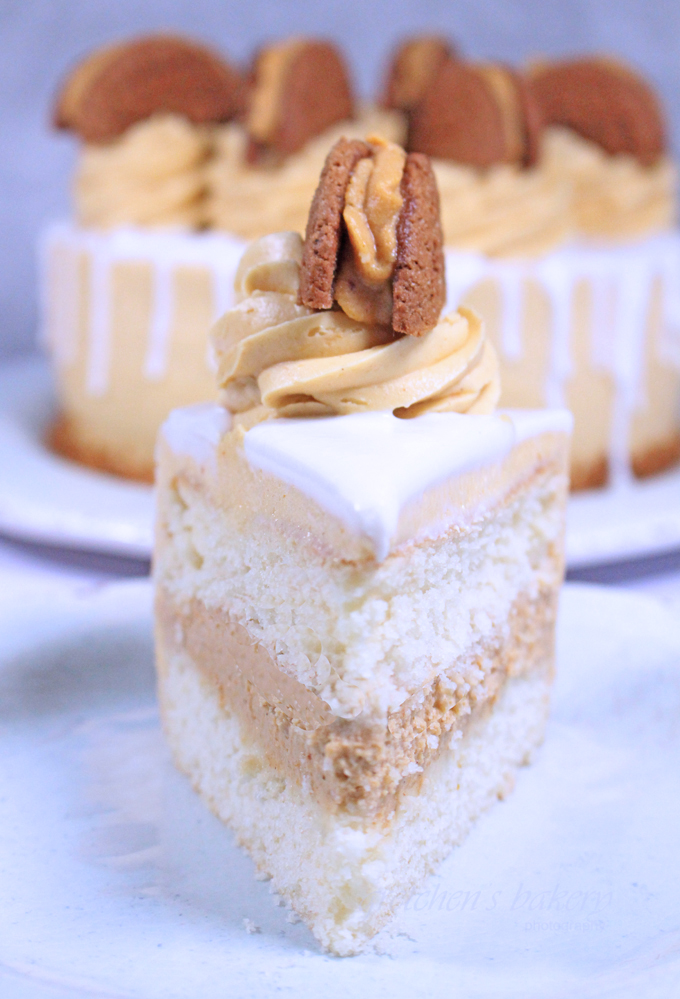 Notes for Success:
You will notice in the video tutorial that I like to fill my mousse cakes as soon as the mousse is finished by using an acetate cake strip in a ring mold; rather than letting it set in the refrigerator and then building the cake later
I find that filling the cakes inside of a ring mold lined with an acetate cake collar makes the best stable cake construction
Of course you can build the cake traditionally with a buttercream ring dam to hold in that soft filling if you prefer.
I am baking the white cake recipe into 2-8″ cake pans for a 2 layer cake
The gingersnap cookie garnish is optional and by making 1 recipe you will have lots of extra cookies, which is not exactly a bad thing!
The mousse recipe will also make slightly more than you need to fill this one cake~ you can HALVE it if you prefer
CLICK HERE FOR THE FULL YOUTUBE VIDEO TUTORIAL FOR HOW TO MAKE THIS CAKE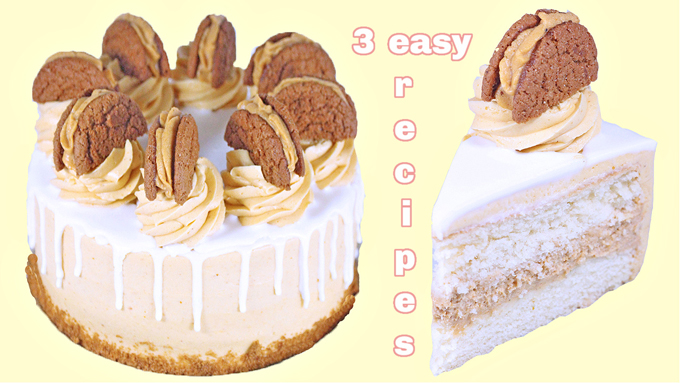 For more awesome layer cakes click the links below!
Pumpkin Velvet Cake with Pumpkin & Spiced Buttercream
Yield: serves 14
Pumpkin Mousse Layer Cake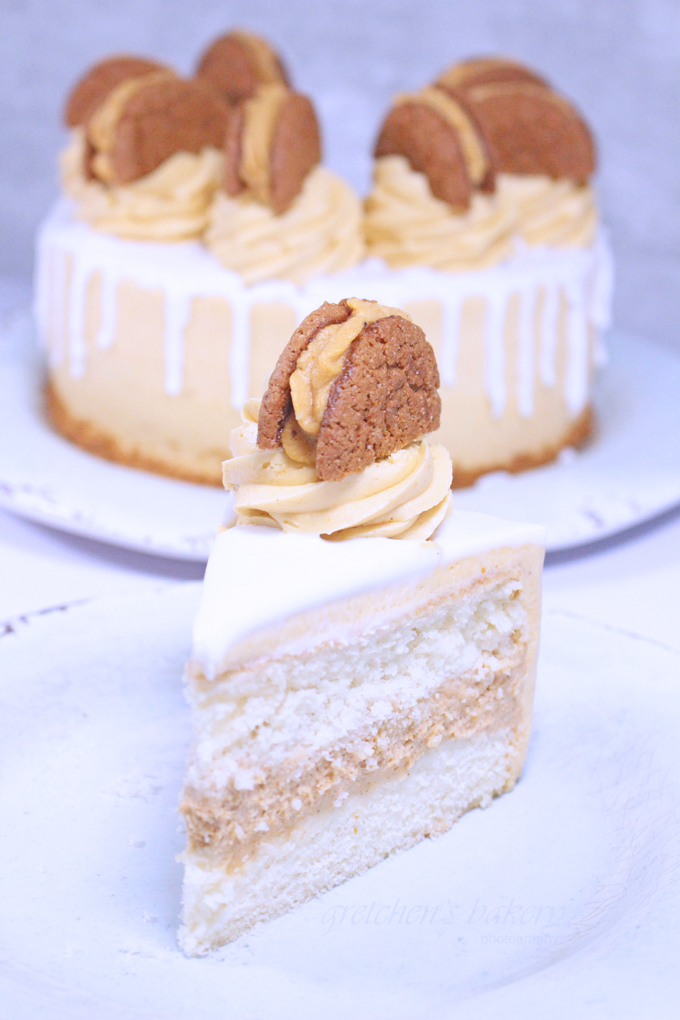 Total Time
3 hours
25 minutes
Ingredients
Vegan White Chocolate 4 ounces (113g)
Plant Milk ¼ cup (59ml) * I use soy milk
Cinnamon 2 teaspoons
Nutmeg 1 teaspoon
Ginger 1½ teaspoons
Cloves ¾ teaspoon
Instructions
Prepare the individual recipes one at a time as per the video tutorials for each recipe as well as the written supporting instructions on each recipe.
First prepare the cake recipe, then while that is baking you can prepare the gingersnap cookies and the buttercream.
While the cake & cookies are cooling prepare the pumpkin mousse recipe and the Buttercream recipe of your choice & add the pumpkin pie spices at the last stage of mixing
If you do not want to tackle this entire cake all in once day, the cookies can be made up to 1 week ahead, the buttercream and the cake layers can be prepared and stored wrapped in the refrigerator until ready to use.
To make the white drip ganache melt the white chocolate with the plant milk in a small sauce pot stirring constantly until melted, whisk smooth. use warm to drip on a COLD cake
Assemble the cake as shown in the video tutorial above the recipe.
Notes
Pumpkin Mousse Layer Cake must be kept refrigerated, wrapped well to prevent drying for up to 5 days.