The best vegan chocolate cake paired just got paired up with up with my professional bakery fudge icing!
Made exactly the same way as it was when I had my bakery!
Except this time around it is completely vegan so now everyone can enjoy it!
Moist layers of chocolate cake filled and iced with thick fudge icing.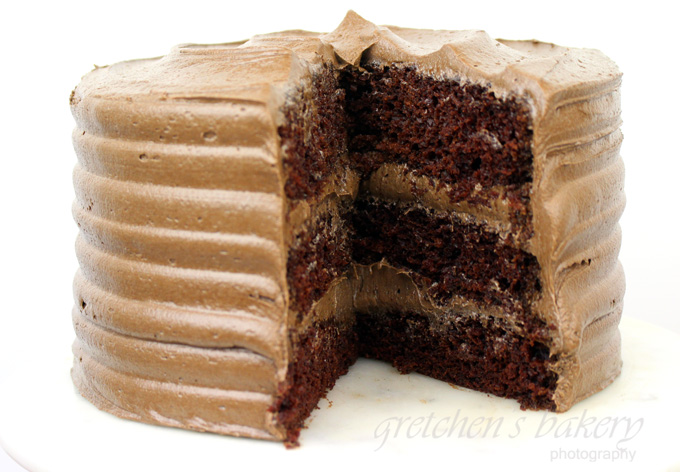 This cake is a very simple one to make especially because the recipe itself doesn't require a mixer
It's a one bowl mix and away you go!
The fudge icing can even be made by hand but I rather use the mixer for that recipe!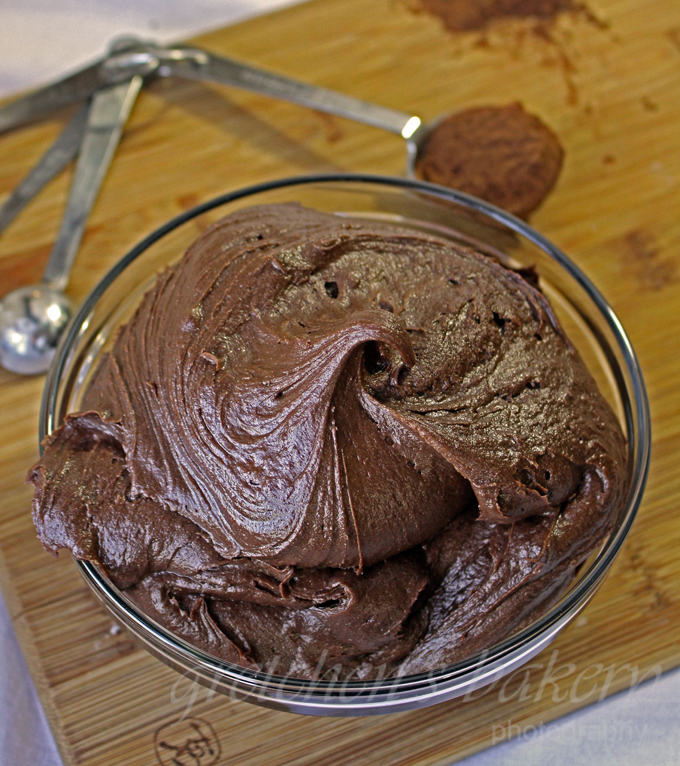 Of course you don't have to go double chocolate here
This cake recipe is so perfect with just about every filling and icing you can think of!
So get creative like I did and use this base recipe for the canvas to create endless possibilities!
I use this recipe for pretty much every layer cake that is chocolate I just love it that much!
It bakes up into perfect cupcakes if that is more your style, and the fudge icing is just divine!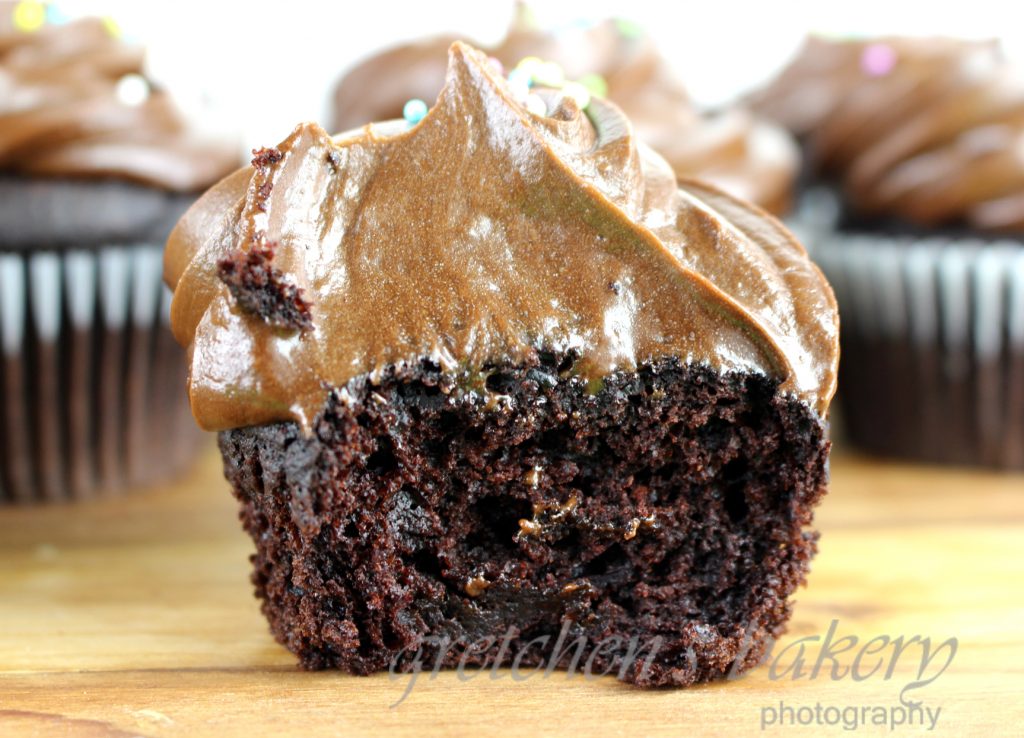 So for those in need of a perfect chocolate cake every time, you are in luck!
CLICK HERE FOR THE FULL YOUTUBE VIDEO TUTORIAL FOR HOW TO MAKE THIS CAKE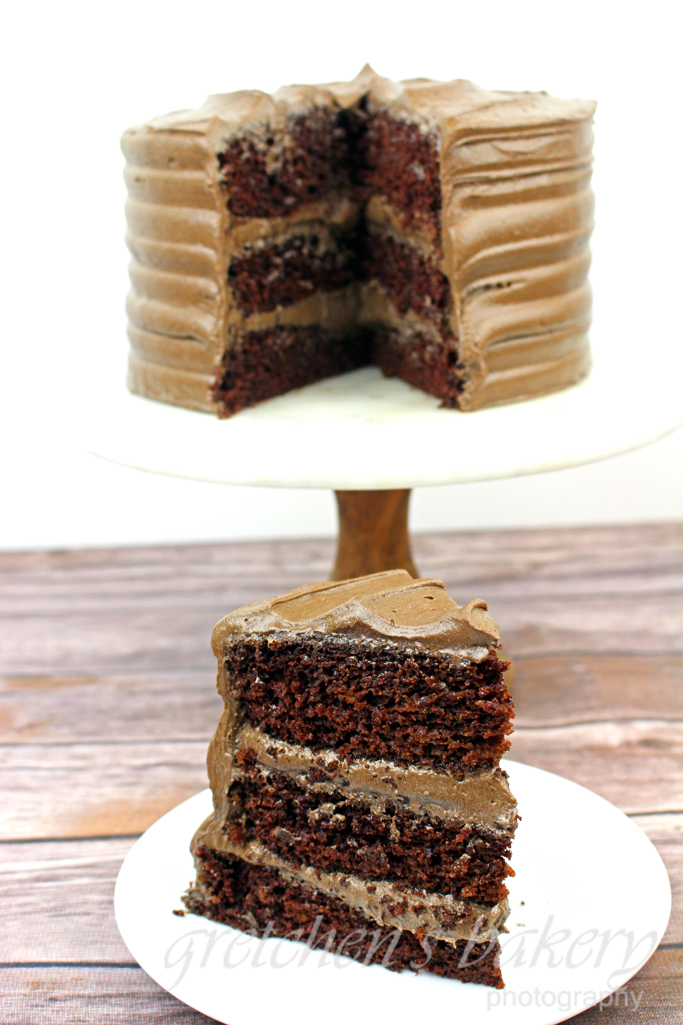 Notes for Success:
The cocoa powder for this recipe must be Natural not Dutch Process Cocoa.
It is important to understand the chemical reactions that take place for the success of this cake
CLICK HERE FOR MORE INFORMATION ABOUT COCOA POWDER IN YOUR CAKE RECIPES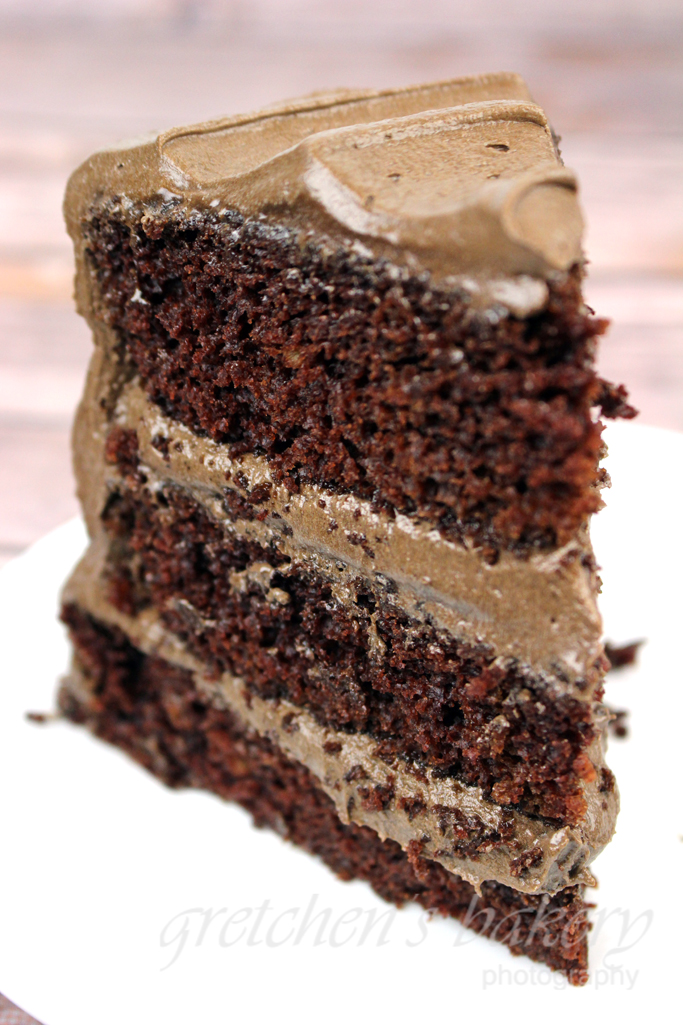 For more great recipes using chocolate cake ~ click the links below!
Chocolate Raspberry Truffle Cake

Chocolate Fudge Cake
Ingredients
For the Cake Recipe
All Purpose Flour 2 cups (250g)
Cake Flour 1 cup (120g) *or more all purpose flour
Natural Cocoa Powder 8 Tablespoons
Granulated Sugar 2 cups (400g)
Salt 1 teaspoon (6g)
Baking Soda 2 teaspoons
Apple Cider Vinegar 2 teaspoons
Vanilla Extract 2 teaspoons
Vegetable Oil ¾ cup (177ml)
Strong Brewed Coffee 2 cups * see notes above
For the Fudge Icing
Granulated Sugar 5 Tablespoons (63g)
Water 5 Tablespoons (75ml)
Corn Syrup 2 Tablespoons (40g) (30ml)
Unsweetened Cocoa Powder
Vegetable Oil 2 Tablespoons (27g) (30ml
Corn Syrup 4 Tablespoons (80g) (60ml) * you can sub glucose, agave or golden syrup here
Vegan Butter softened 9 ounces (2 Sticks + 2 Tbs) (254g)
Vanilla Extract 2 teaspoons
Confectioner's Sugar or Icing Sugar 1 lbs (4 cups) (450g)
Water 4-6 Tablespoons to adjust the consistency if needed
Instructions
For the cake: Sift both flours, baking soda, salt, and sugar together in a large mixing bowl.
Combine the natural cocoa powder with the hot coffee and then add the vinegar, oil and the vanilla extract.
Pour the wet ingredients into the sifted dry ingredients and whisk vigorously with a hand whisk until smooth (about 15 -20 strokes)
Pour batter into greased and parchment lined 7" x 2" cake pans
Bake immediately in a preheated 350°f oven for approximately 30-35 minutes or until a toothpick inserted into the center comes out with moist crumbs
Meanwhile prepare the fudge icing: In a small pot on the stove, combine the first 3 ingredients and bring to a boil for 1 minute then pour into a bowl and allow to sit in the freezer to rapid cool while you gather the other ingredients.
In the bowl of your Kitchen Aid mixer fitted with a paddle attachment, or in a large mixing bowl with a hand blender, add the cocoa powder and cooled but still warm simple syrup and mix until it forms a firm mass.
Add the vanilla extract
Add the Vegetable Oil and the corn syrup
Next add the softened vegan butter and mix well..
Add the sifted confectioners sugar and mix until smooth.
Slowly add some of the cold water about 1 tablespoon at a time until you reach the desired consistency
Build the cake as per the video tutorial
Notes
Fudge cake can be stored at room temperature in a cool spot for up to 1 day, it won't go bad but if it gets too warm it will droop.
Best to keep refrigerated for up to 6 days
Bring to room temperature before serving