Ten Vegan Cream Pie Recipes that are sure to win awards at your next county fair!
Ok well maybe not a county fair but whoever tries one of these recipes will be the new winner of life!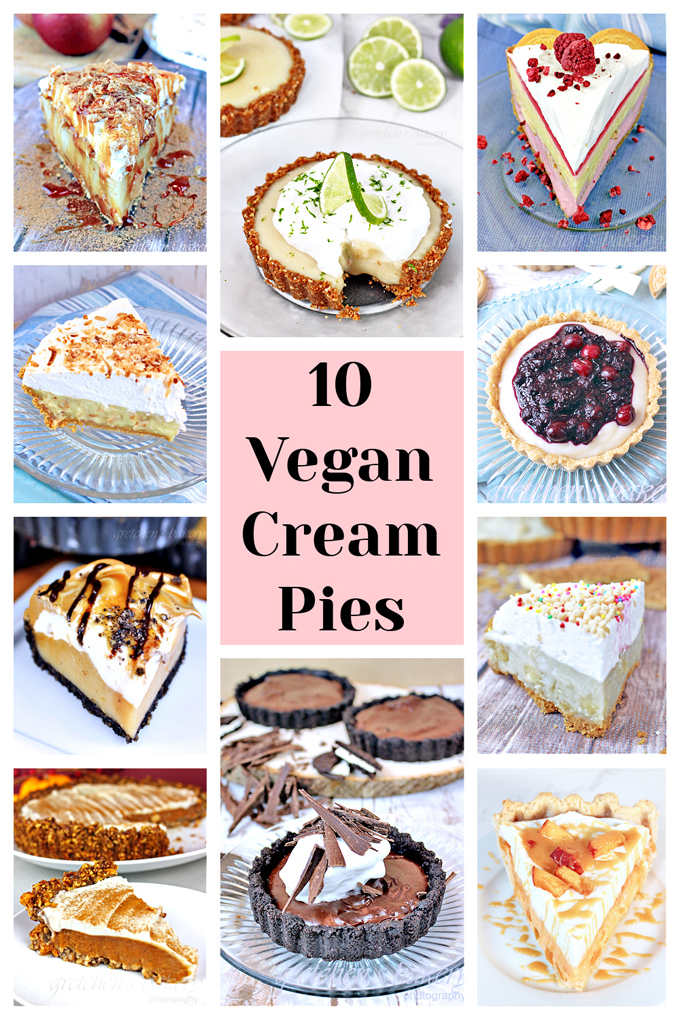 Did you even imagine there could be so many Cream Pie Recipes?!
As I perused my website I realized just how many Cream Pie Recipes I have made over the years!
I guess you can say I'm a true lover of Cream pie Recipes!
All recipes listed below have clickable links to recipes and exclusive video tutorial!
WHITE CHOCOLATE BERRY CREAM PIE