Today it's Double Vanilla Birthday Cake for those weirdos who don't like chocolate!
Just kidding! While I always opt for double chocolate I can understand why this one is a top pick!
Making a vegan vanilla birthday cake is really easy with just two simple recipes!
Sprinkles and buttercream confetti make this one festive cake!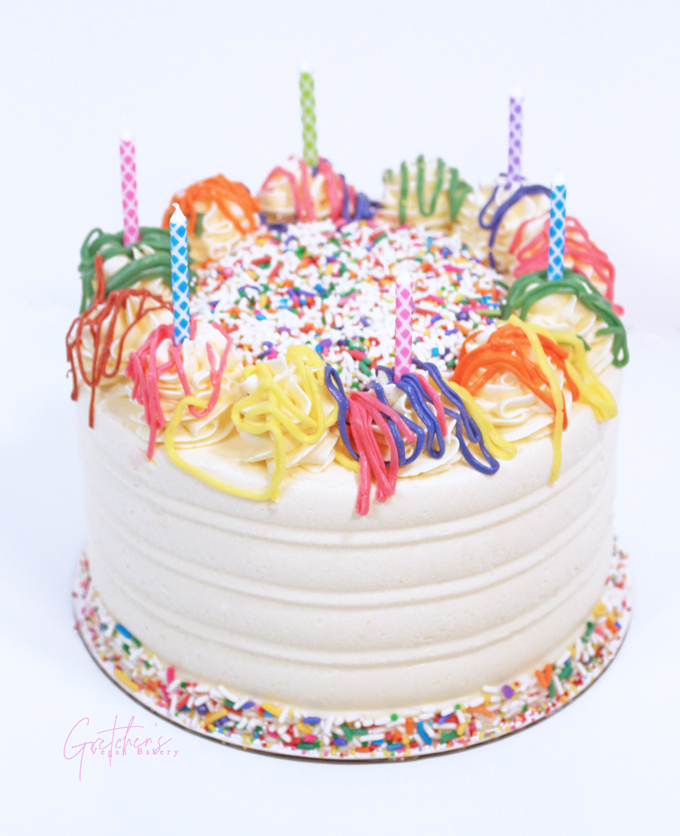 Super moist vanilla cake layers with the best vegan buttercream you will ever taste!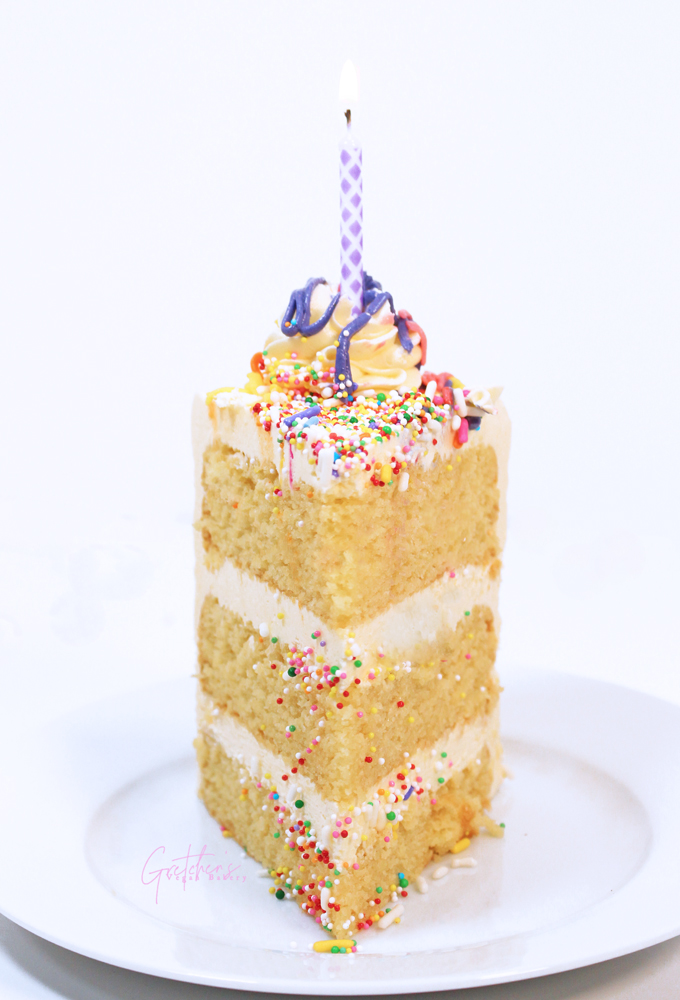 The vanilla cake recipe is a one bowl mix and the buttercream is made without shortening!
Read all about vegan buttercream here!
Vegan sprinkles can be hard to come by so if you don't have a reliable source for vegan sprinkles you can always make them yourself!
It's quite simple to do it just takes lots time and patience; But the great thing about homemade sprinkles is that you can customize the colors!
PRO TIP:
Using Vanilla Soy Milk will enhance the vanilla flavor in this cake by a zillion!
CLICK HERE TO SEE HOW TO MAKE THEM YOURSELF!
WATCH THE YOUTUBE VIDEO TUTORIAL FOR HOW I MADE THIS CAKE!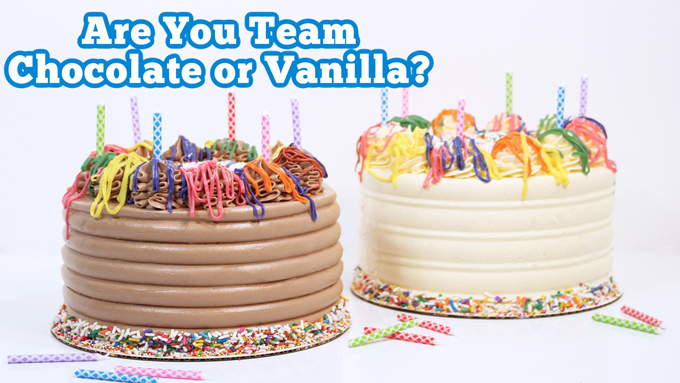 Check out the Chocolate Version of this cake!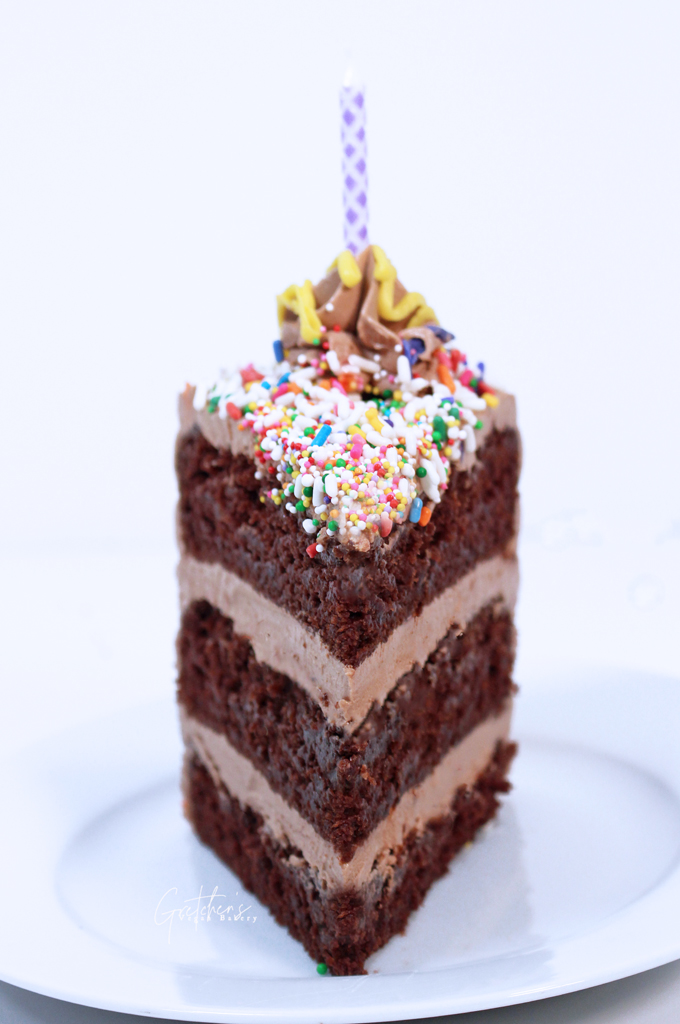 This website may contain links as part of the Amazon Affiliate program, which means when you click a link and make a purchase through my website I may earn a small commission at no additional cost to you
FOR THIS CAKE I AM USING:
Yield: 8-10ppl
Vegan Vanilla Birthday Cake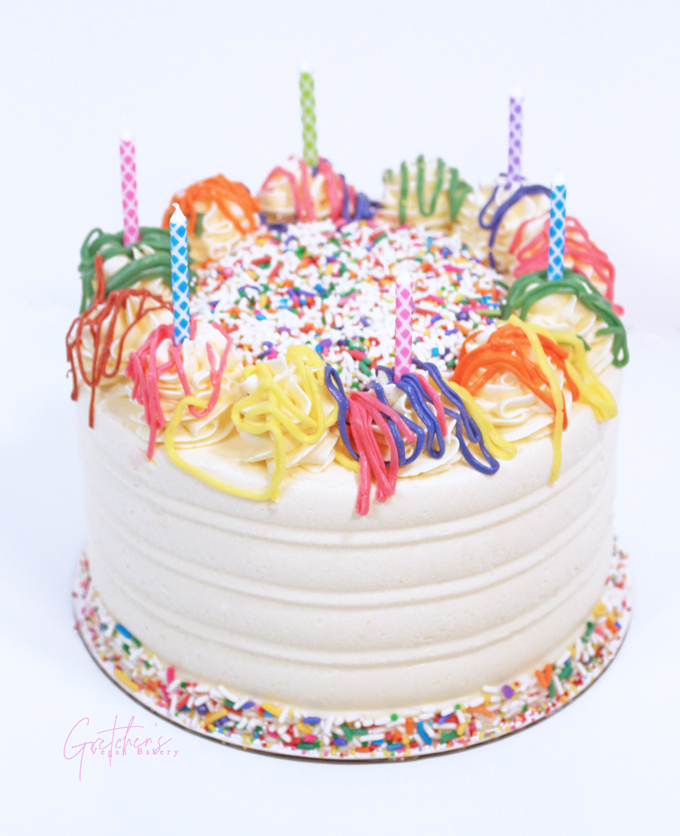 Total Time
2 hours
25 minutes
Ingredients
Instructions
This is a building on recipes project so you will have to prepare your cake recipe and the buttercream and the ganache according to the instructions for those recipe posts
If you are making homemade sprinkles be sure to start that project at least 1 full day ahead of time
The cakes pictured are baked in 3-7" cake pans
Take out about 1 cup of the buttercream to color for the confetti streamers and then remaining buttercream is for filling & icing the cake
Notes
Vegan Vanilla birthday cake can be kept at room temperature for several days in a cool climate.
For longer storage & to avoid the risk of flopping cakes,
refrigerate for up to 1 week