The best recipe for Vegan Buttercream is definitely the Aquafaba Swiss Meringue Buttercream method.
It's so silky and smooth with just the right amount of sweetness!

Made from the whipped up water from a can of chickpeas
You can magically mimic the egg white meringue from our past lives!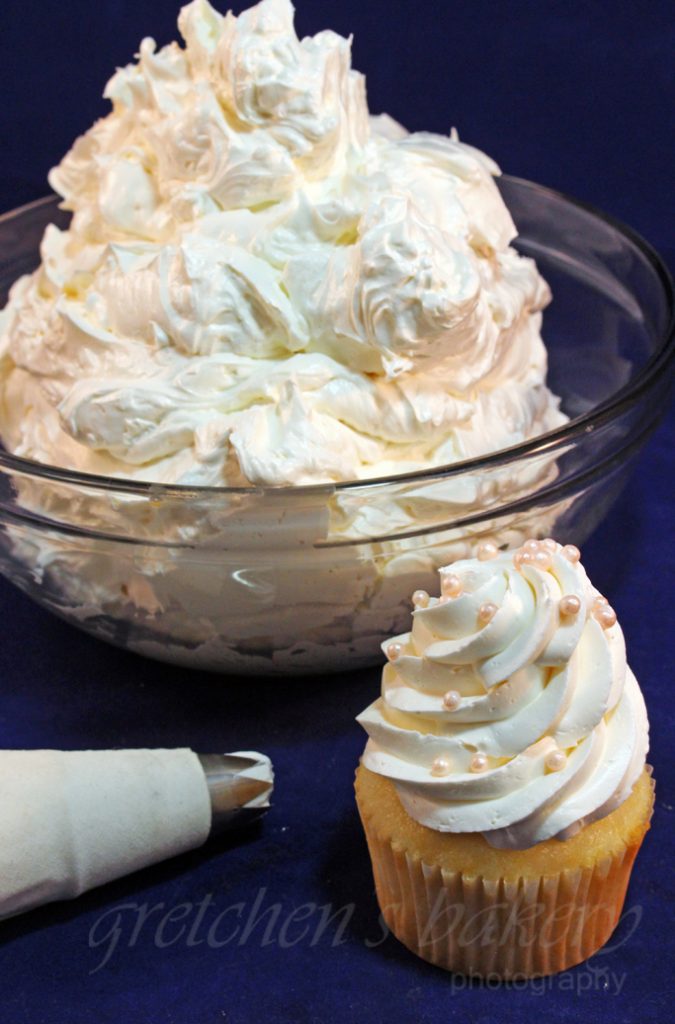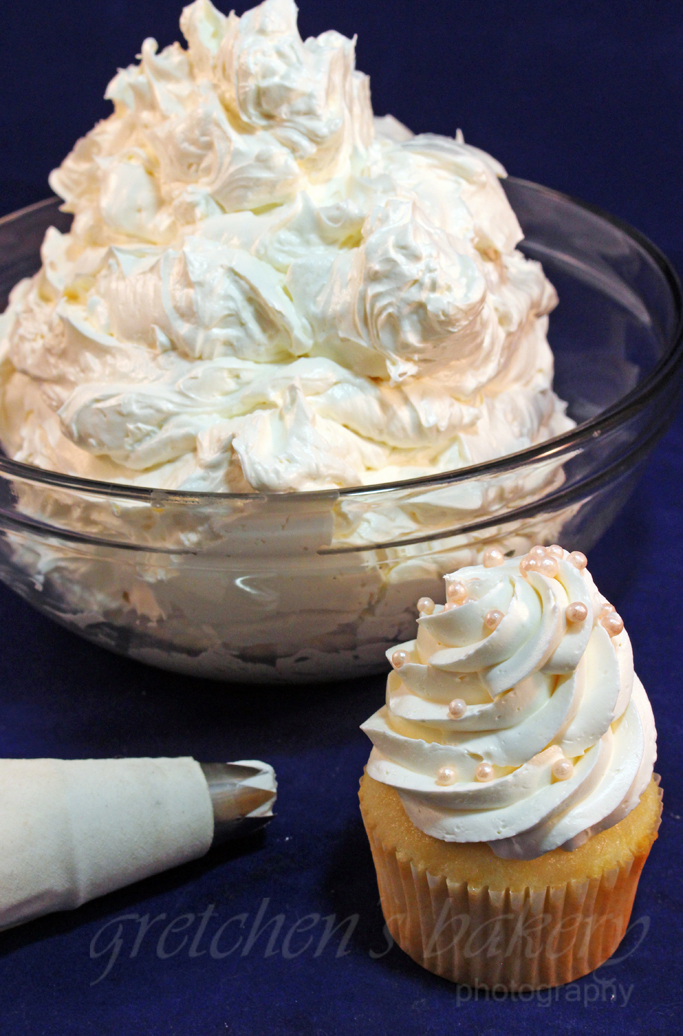 Aquafaba Swiss Buttercream is a more adult style buttercream that is a dream to work with
Light, silky and not too sweet!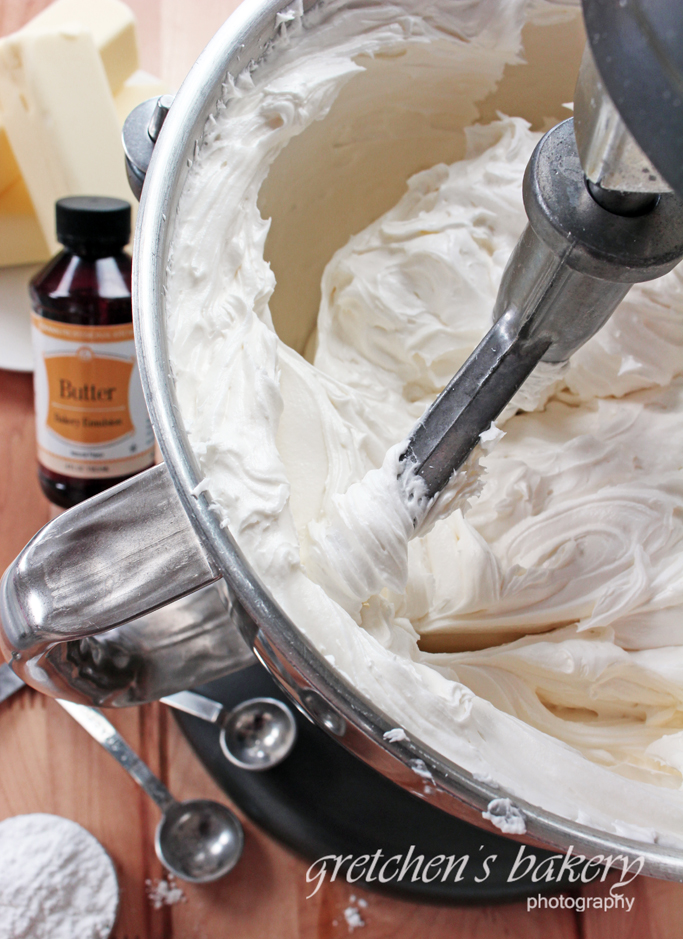 If you have not yet worked with Aquafaba this is a great place to start!
Aquafaba is simply the water leftover from a can of chickpeas.
Due to it's composition of carbohydrates and a good amount of protein that has leached from the beans into the water during cooking;
Aquafaba has the ability to hold structure similar to egg whites when whipped!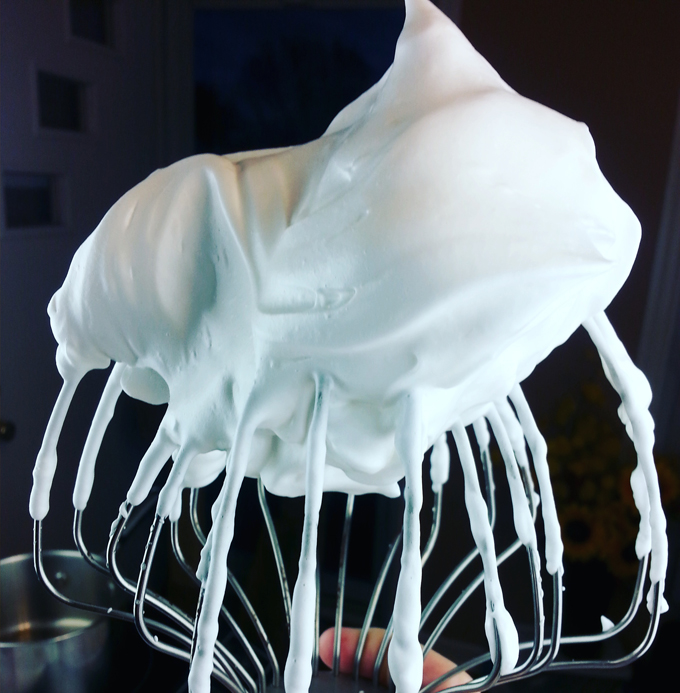 Notes for Success:
If you are boiling your own beans instead of using canned: 2 cups of dry beans to 6 cups of water.
First rinse them well, then soak them (2 cups beans : 6 cups water) 12 hours or overnight.
Then the next day you will drain and rinse the soaking liquid and replace with clean fresh water (6 more cups).
Once the beans are cooked through and are fork tender, the remaining liquid is the magical bean water that we used to throw down the sink!
Reserve that golden aquafaba and cool it to room temperature, then store it for up to 1 week in the refrigerator or up to 2 months in the freezer.
When that boiled aquafaba liquid gets cold it actually gets gelatinous too!
If the chick pea water seems too thin just keep boiling it and it will reduce and thicken more.
The more concentrated the AF is to start the firmer and stronger your meringue will be.
CLICK HERE FOR THE FULL YOUTUBE VIDEO STEP BY STEP TUTORIAL FOR HOW TO MAKE AQUAFABA SWISS MERINGUE BUTTERCREAM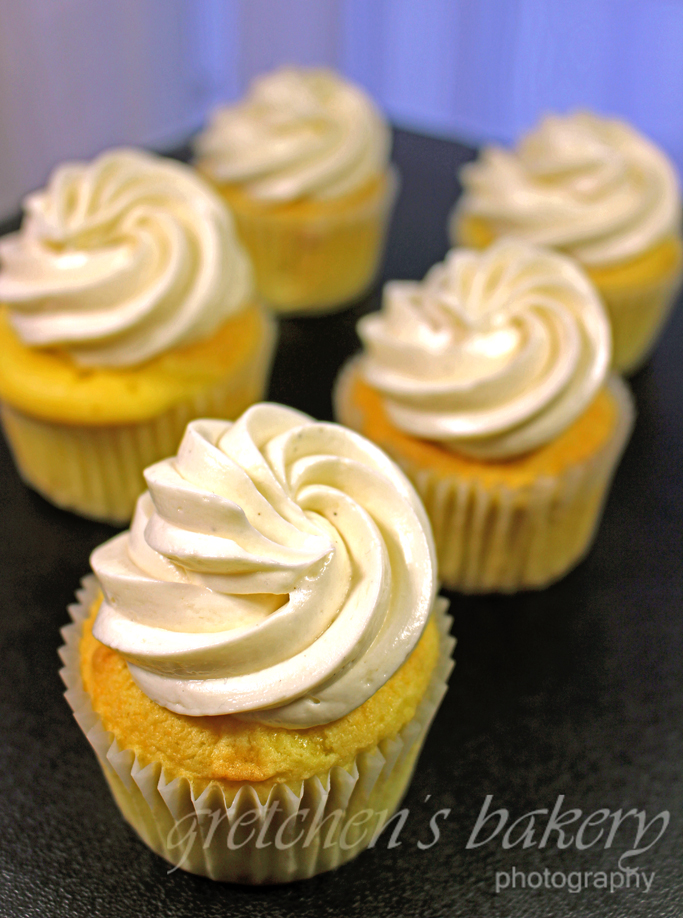 For another look at making Aquafaba Swiss Meringue Buttercream and what could go wrong (and often does!)
Click here for How to Save a Failed Buttercream!
UPDATE! I have since made another buttercream recipe for those with a sensitivity to Chickpeas.
Its made with flax seeds and the result is almost identical
CLICK HERE FOR AQUAFLAXA BUTTERCREAM
For those wanting to make chocolate buttercream you can use either melted cooled chocolate at the last stage of mixing or a cocoa powder paste!
Click here for more about chocolate buttercream!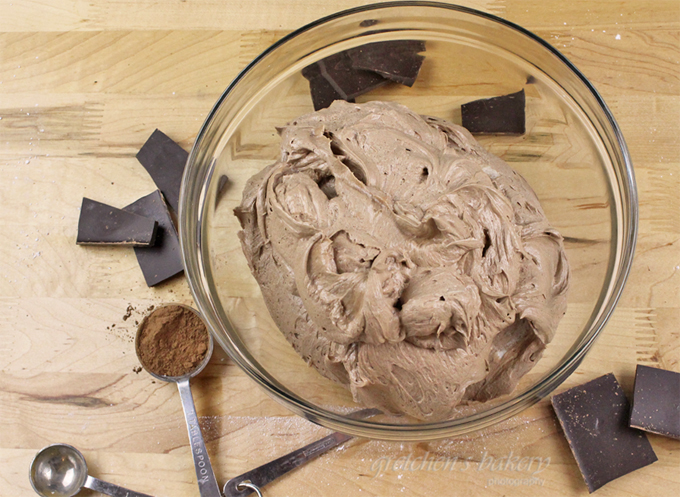 Aquafaba Swiss Buttercream Recipe
Ingredients
Aquafaba Liquid 1¾ cup *from approx 2- 15ounce cans of chickpeas *see note above the recipe for cooking your own chickpeas
Granulated Sugar 1 cup (200g)
Vanilla Extract 2 teaspoons
Confectioners Sugar 1 cup (120g)
Cream of Tartar ½ teaspoon *optional
Vegan Butter 3 sticks (1½ cups) (339g)
Hi Ratio Solid Vegetable shortening 1 cup (226g) *or more vegan butter if you don't want to use use shortening
Instructions
Combine the sugar with the aquafaba in a sauce pot and bring to a full boil.
Boil for 5 minutes then transfer to a mixer bowl to cool completely
With the whip attachment of the kitchen aid (a hand beater will work but it will take a very long time) whip the aquafaba on high speed until it is thick and glossy and has firm peaks
Combine the cream of tartar with 2 Tbs of confectioners sugar and then add that to the whipped, firm peaked meringue, continue whipping and add the remaining confectioners sugar
Add the shortening and softened vegan butter and continue whipping on high speed to a smooth emulsion
Add vanilla last
Notes
Buttercream can be stored for 2 days at room temperature in an airtight container or in the refrigerator for up to 2 weeks.

Bring it to room temperature for several hours then re whip back to smooth consistency