Biscoff Cookie Butter Cheesecake may just be the most perfect of all my vegan cheesecakes thus far!
Not only because this one is topped with my newest cookie recipe for Cookie Butter Cups but because it turned out to resemble traditional New York Cheesecake more than any other one I have made so far!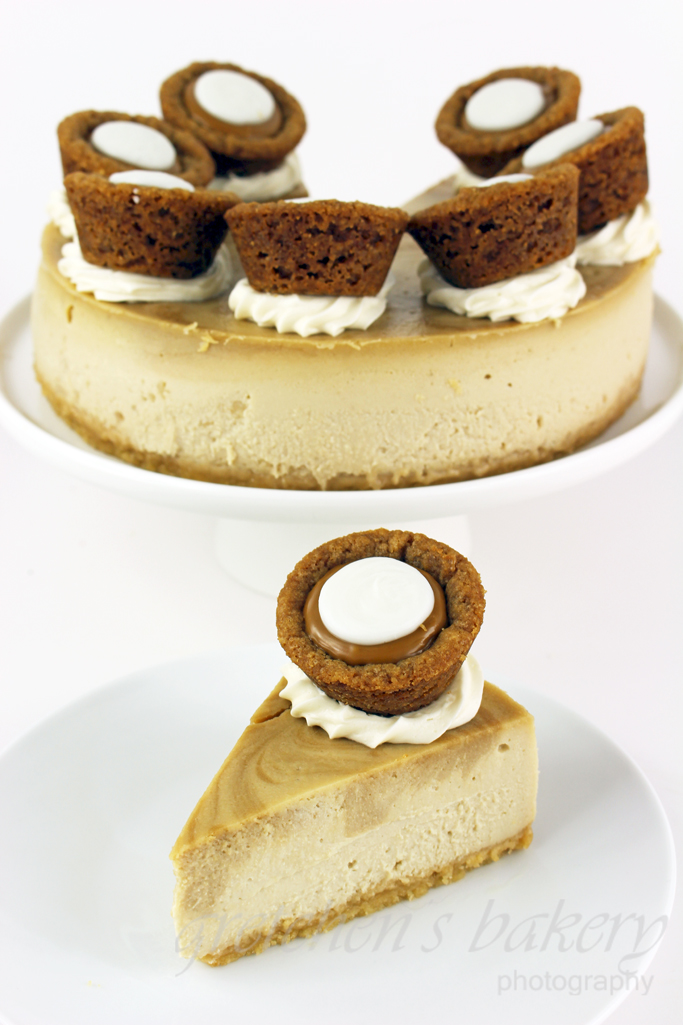 Biscoff Cookie Butter Cheesecake
If you cannot find
Biscoff Cookie Butter
, peanut butter is a straight up substitute
I am dabbling with
Lactic Acid
(vegan of course) in cheesecakes to give it that characteristic tang. If you do not have it, you can substitute 2 teaspoons of apple cider vinegar into the recipe instead.
Ingredients
Vegan Cream Cheese 1 package (8oz) (226g) * I only use Tofutti Brand for baking
Biscoff Cookie Butter 1½ cup (divided into ¾ cup and ¾ cup)
Firm Tofu half package (7ounces) (196g)
Vegan Granulated Sugar ¾ cup (150g)
Cornstarch 2 Tablespoons (15g)
All Purpose Flour 2 Tablespoons (15g)
Salt ¼ teaspoon
Ground Cinnamon *I did not add this in the video but thought it could use a little bit~ ½ teaspoon
Vanilla Extract 2 teaspoons (10ml)
Vegan Lactic Acid 1 teaspoon
Vegan Butter 2 Tablespoons (28g)
Milk Alternative scant 1 cup (7 fl oz)
For the Crust:
Golden Oreos or any cookie you like 1½ cups after crushing to crumbles
Vegan Butter or Coconut Oil 2 Tablespoons melted
Instructions
Prepare the crust by combining the crushed cookies and the melted vegan butter or coconut oil
Press it into the prepared 7" cake pan and freeze while you prepare the cheesecake batter
Combine the lactic acid (if using) with the milk alternative
Place all cheesecake ingredients (except the second measure of cookie butter) into a food processor and process until smooth
Take out about ½ cup of batter and add the other measure of cookie butter (you may have to warm the cookie butter s lightly in the microwave to get it to a more mixable consistency)
Pour batter the remaining batter into prepared pan and then swirl in the concentrated cookie butter batter.
Bake in a water bath in a preheated 335°F oven for 1 hour, then turn the oven off and leave the cheesecake inside for another hour.
Remove from the oven and refrigerate overnight before unmolding
For a closer look at how to unmold a cheesecake in a regular cake pan, click here
(Skip to 1:19 in the video for a visual tutorial)
Garnish as you wish, I used my Best Vegan Buttercream and of course the cookie butter cookie cups
Notes
Cheesecake must be kept refrigerated and can be stored for up to 1 week.
The garnish of cookie butter cups plopped on top of a rosette of my
best vegan buttercream
is optional but in my opinion, really makes this cheesecake visually amazing!
Not to mention who doesn't love a Cookie Butter Cup on a rosette of buttercream!? Duh!!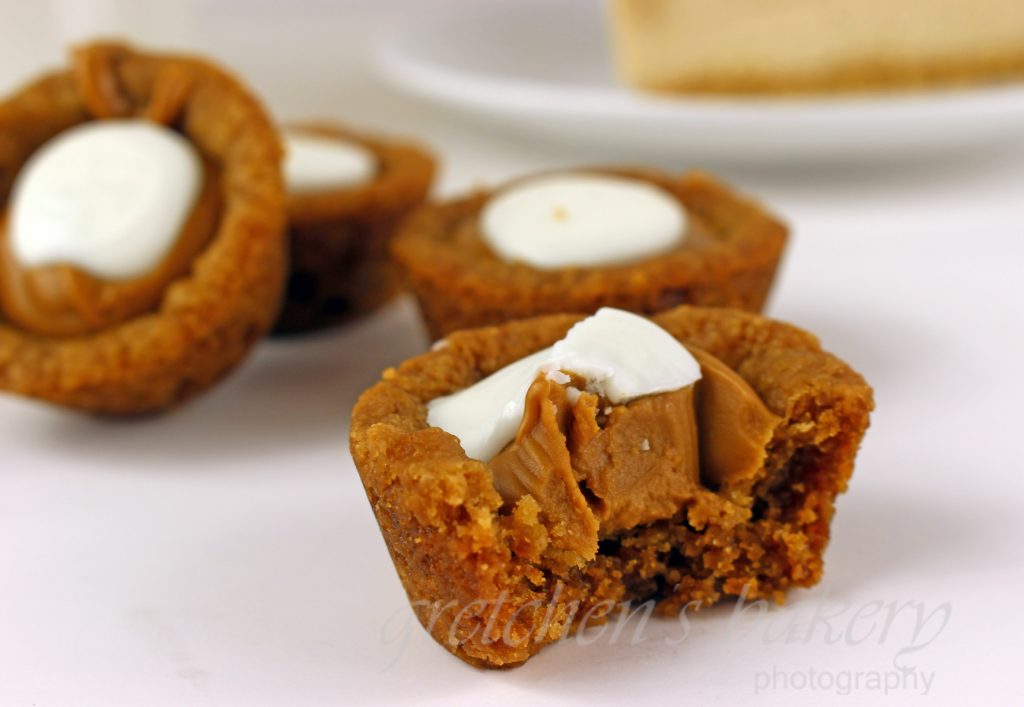 CLICK HERE FOR COOKIE BUTTER CUPS RECIPE