Biscoff Cookie Butter Cheesecake may be the most perfect of all my vegan cheesecakes thus far!
Topped with my newest cookie recipe for Cookie Butter Cups
This is one cheesecake that will have your friends like, "No freaking way this is vegan!"
Honestly that has been the reaction when it comes to all my veganized cheesecake recipes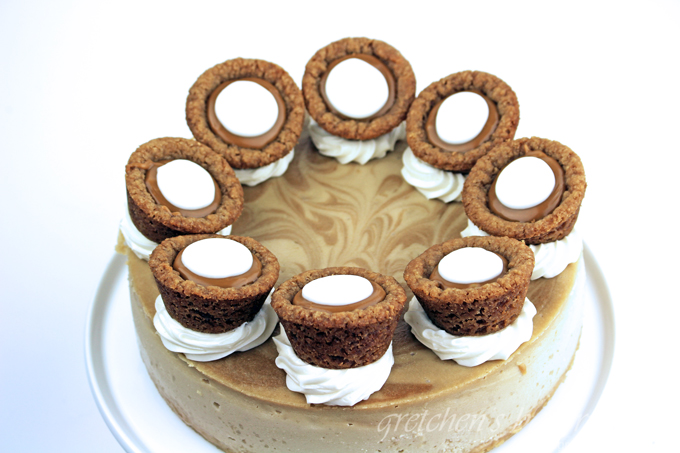 If I have nailed one thing in the vegan baking arena, it is definitely how to make an authentic New York Style Cheesecake in tons of different flavors!
This one is swirled with Biscoff Cookie Butter and topped with the cutest little cookie cups that are also filled with more cookie butter!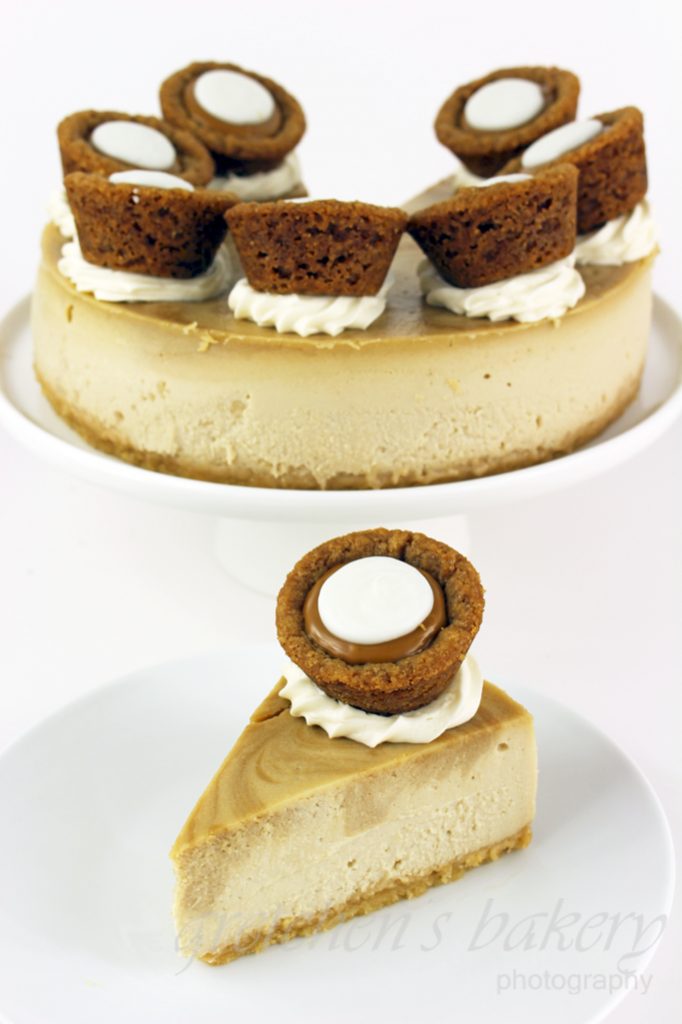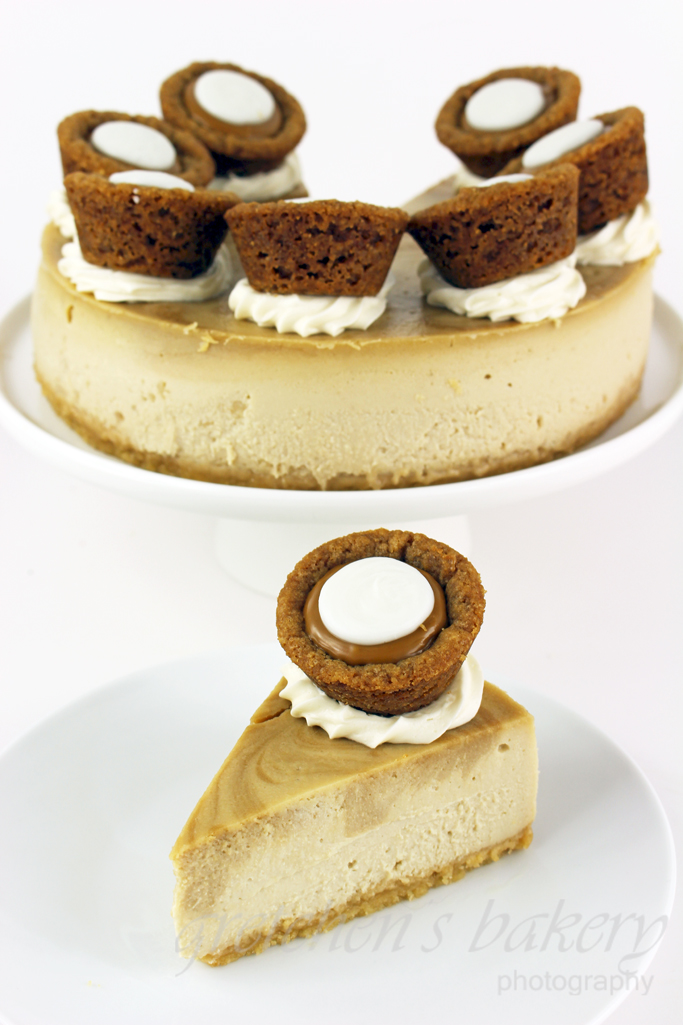 My vegan cheesecakes are probably the easiest of any of my recipes to make
Because it is a simple throw it all in a food processor method and then bake!
The only caveat is that I have not had any success baking with any other brands of Vegan Cream Cheese except for Tofutti.
*not sponsored
I just have not had success with any other brand in baked recipes.
I stress "in baked recipes" only though, because for some reason the other more expensive brands I've tried have broken down into an oily mess when baked.
But for my Cream Cheese Icing recipe any brand will do because I am not baking it
Go figure.
You may also notice that I do not use spring form pans to bake my cheesecakes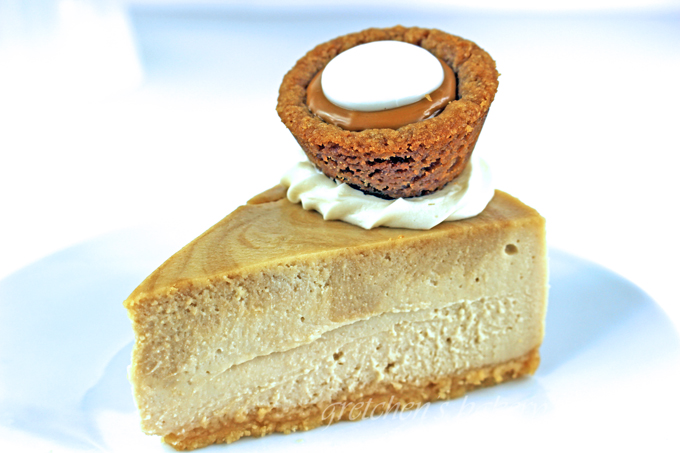 In all my professional bakery experience I have not ever used a spring form pan, check out my explanation here for Why I Do Not Use Spring Form Pans!
I will bet once you try the cake pan method you won't go back!
But I digress!
Back to the cheesecake recipe,  you may notice that my base recipes for cheesecakes are always the same with some slight variations to either the sugar or with an added spice.
At times I will add a portion of firm tofu in place of some of the cream cheese as I did in the recipe below for a lightened up version and to cut some of the fat calories too.
For a more dense NY style Cheesecake I find straight vegan cream cheese is the way to go although I do not find a stark difference in the two ways; so for me the lightened up tofu version is the best!
CLICK HERE TO WATCH THE FULL YOUTUBE VIDEO TUTORIAL FOR HOW I MADE THIS CHEESECAKE!
Don't forget to also check out how to make these adorable and delicious cookie butter cookie cups!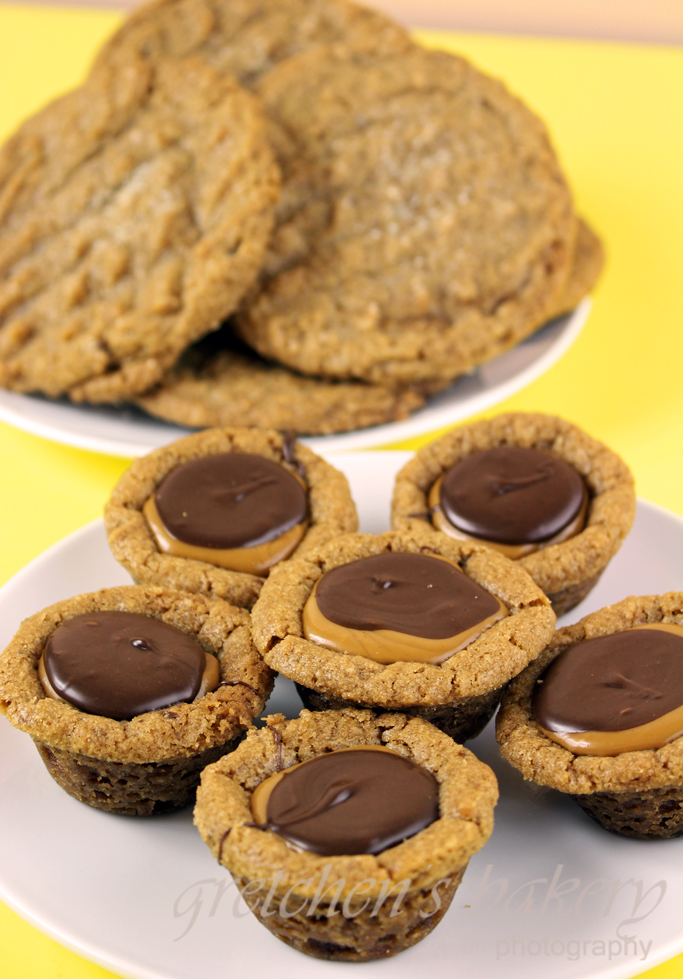 The garnish of cookie butter cups plopped on top of a rosette of my best vegan buttercream is optional but in my opinion, really makes this cheesecake visually amazing!
Not to mention who doesn't love a Cookie Butter Cup on a rosette of buttercream!? Duh!!
CLICK HERE FOR COOKIE BUTTER CUPS RECIPE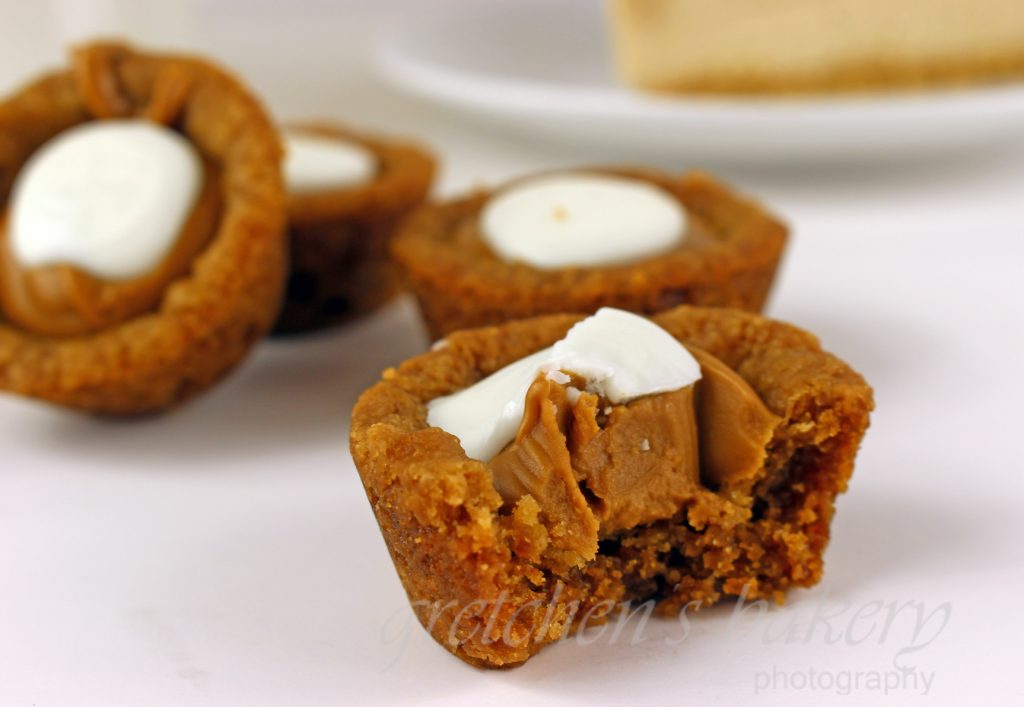 For more of the best cheesecake recipes click the links below!
Vegan Double Chocolate Cheesecake
Biscoff Cookie Butter Cheesecake
If you cannot find
Biscoff Cookie Butter
, peanut butter is a straight up substitute
Lactic Acid
in cheesecakes gives it that characteristic tang. If you do not have it, you can substitute1 teaspoon of apple cider vinegar into the recipe instead.
When measuring cornstarch I cannot stress enough that a kitchen scale is the best way to go. Cornstarch is a very difficult ingredient to measure consistently with a volume spoons measure, so while I list both measures below I cannot stress enough how the grams measure with a scale is going to give you the best results. I cannot tell you how many times people have complained that their cheesecake is like rubber and they don't know why! This is from a heavy measure of cornstarch when using volume measuring spoon vs the 100% accurate scale measure in grams.
Ingredients
Vegan Cream Cheese 1½ package (12oz) (340g) * I only use Tofutti Brand for baking
Biscoff Cookie Butter 1½ cup (divided into ¾ cup and ¾ cup)
Firm Tofu drained, lightly pressed 4ounces (113g)
Vegan Granulated Sugar 1 cup (200g)
Cornstarch 3 Tablespoons (24g) *see note above!
All Purpose Flour 3 Tablespoons (24g)
Salt ¼ teaspoon
Ground Cinnamon *I did not add this in the video but thought it could use a little ~ ¼ teaspoon
Vanilla Extract 2 teaspoons (10ml)
Vegan Lactic Acid 1 teaspoon
Vegan Butter 2 Tablespoons (28g)
Plant Milk ¾ cup (177ml)
For the Crust:
Biscoff Cookies or any cookie you like 1½ cups after crushing to crumbles
Vegan Butter 2 Tablespoons melted
1 Recipe Biscoff Cookie Butter Cups *optional garnish
Instructions
Grease & parchment line a 7" cake pan and preheat the oven to 350°F
Prepare the crust by combining the crushed cookies and the melted vegan butter
Press it into the prepared 7" cake pan and freeze while you prepare the cheesecake batter
Place all cheesecake ingredients (except the second measure of cookie butter) into a food processor and process until smooth
Take out about ¼ cup of batter and add the other measure of cookie butter (you may have to warm the cookie butter slightly in the microwave to get it to a more mixable consistency)
Pour the first batter into prepared pan and then swirl in the concentrated cookie butter batter.
Bake in a water bath in a preheated 350°F oven for 1 hour, then turn the oven off and leave the cheesecake inside for another hour.
After an hour cooling in the oven, removeand refrigerate at least 4 hours or overnight before un molding
For a closer look at how to unmold a cheesecake in a regular cake pan, click here
(Skip to 1:19 in the video for a visual tutorial)
Garnish as you wish, I used my Best Vegan Buttercream and of course the cookie butter cookie cups
Notes
Cheesecake must be kept refrigerated and can be stored for up to 1 week.
3.5.3251