Saint Patrick's Day brings on all the green food!
Lemon Lime Cake is a perfect way to celebrate the green!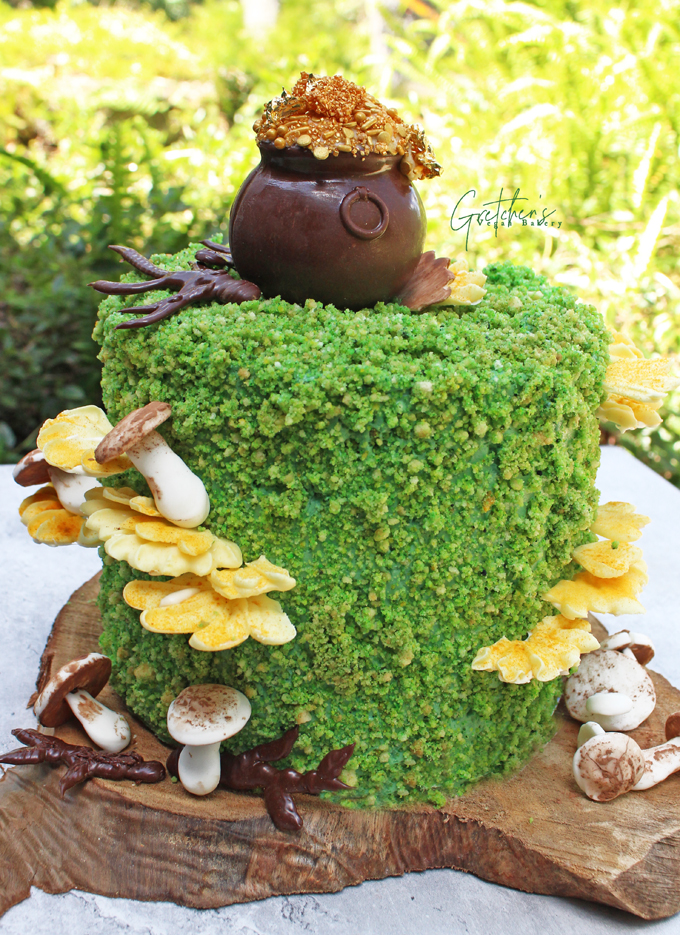 Layers of dense lemon pound cake and fluffy key lime cake
With key lime custard and lemon cream cheese icing!
This is one giant building on recipes project but it is totally worth it!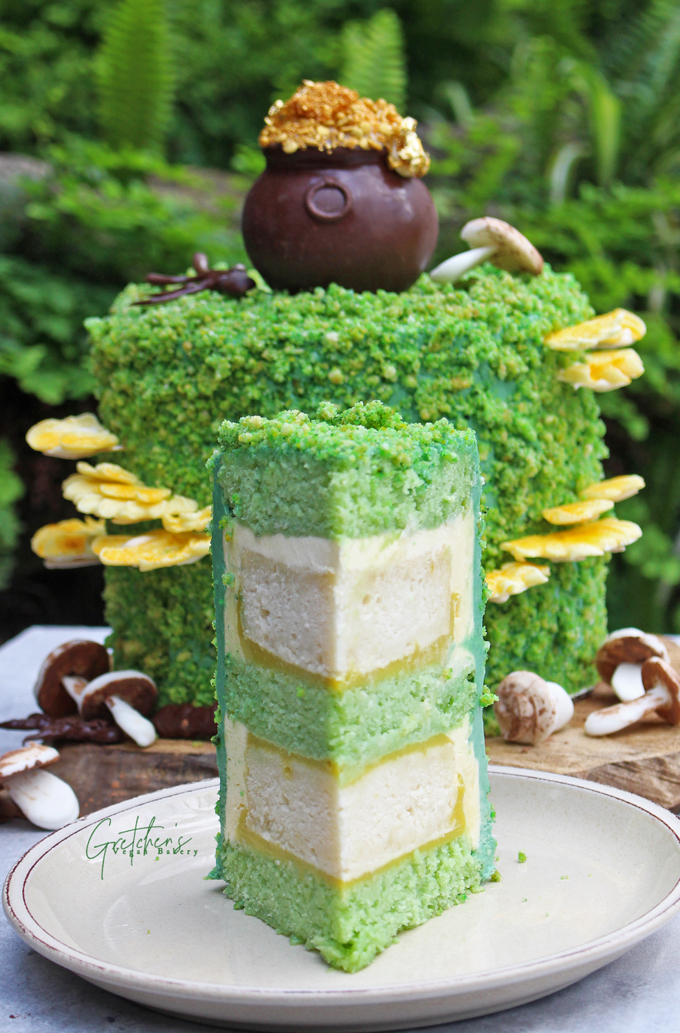 Mossy cake crumbs and royal icing mushrooms and don't forget the pot of gold!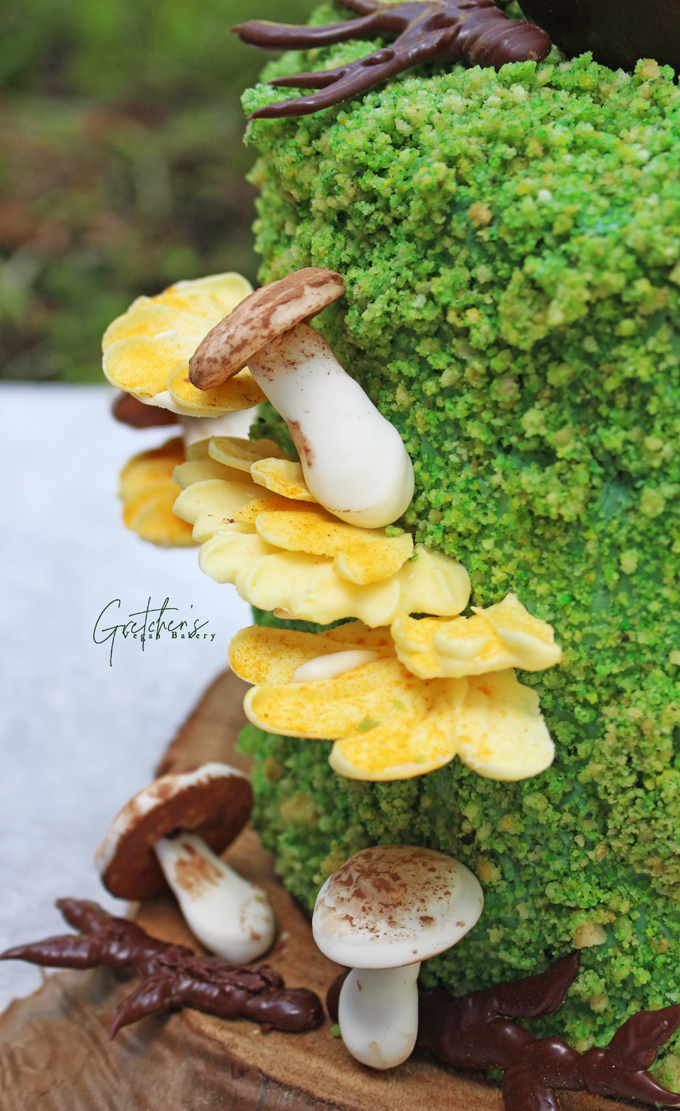 Of course Lemon Lime Cake is not just for Saint Patrick's Day
Since this cake (minus all the decor) turns into a simple but luscious Lemon Lime Crunch Cake!
Yep I'm obsessed with crunch cakes and this one made from the extra lemon cake layer is total perfection!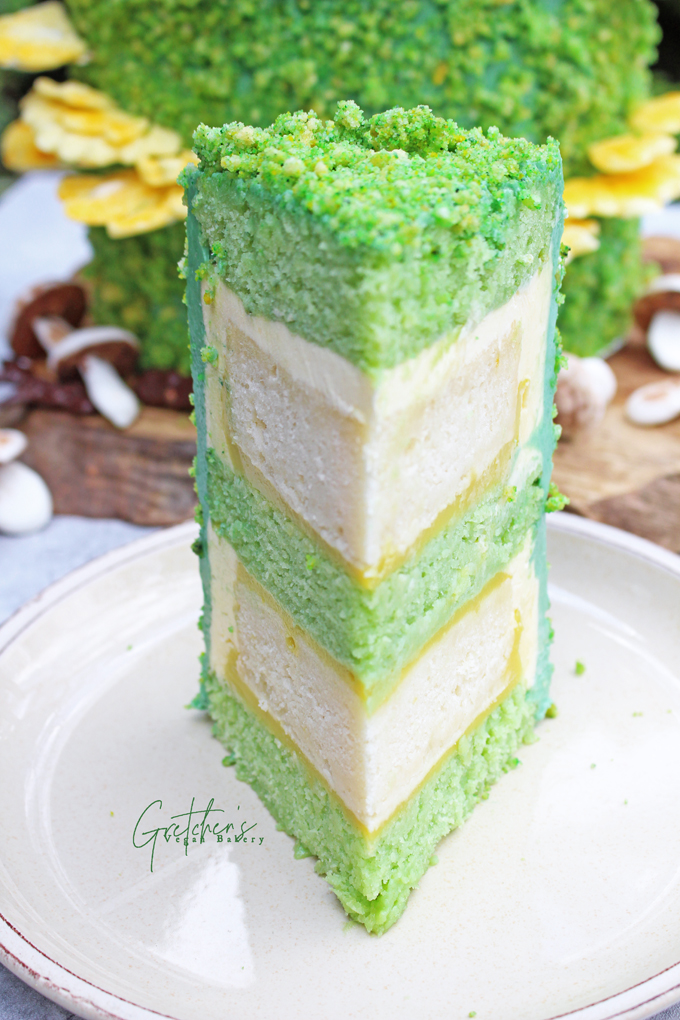 CLICK HERE FOR THE YOUTUBE VIDEO TUTORIAL FOR HOW TO MAKE THIS CAKE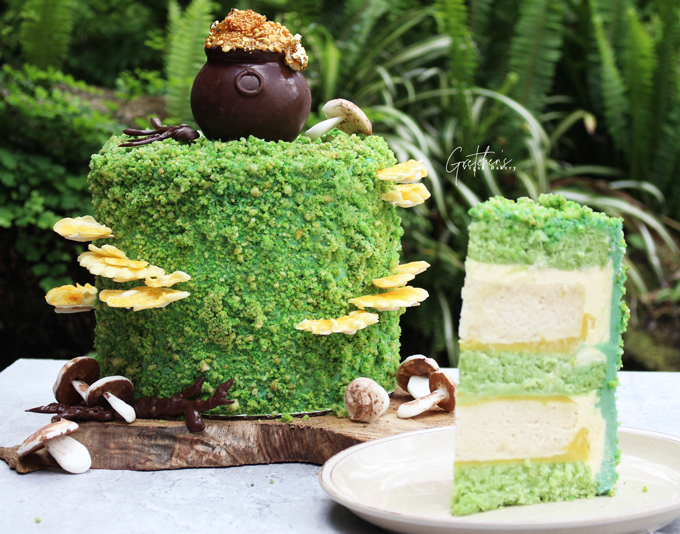 The chocolate pot of gold complete with gold sprinkles and edible gold leaf really take this cake over the top!
These are the products I used for this decoration:
Notes for Success:
You do not have to make both cake recipes if you want to keep it simple just opt for one of the recipes of your choosing
The lemon cake recipe is a more touchy recipe and I will recommend to use a scale to measure all the ingredients for best results
Cornstarch is a very difficult ingredient to measure consistently with a volume/spoons measure
So while I list both measures below I cannot stress enough how the grams measure with a scale is going to give you the best results.
Many times people have complained that their custard is like rubber and they don't know why!
This is from a heavy measure of cornstarch when using volume measuring spoon vs the 100% accurate scale measure in grams.
Because of the mix method I have created for the lemon cake recipe it is essential to have the high speed power AND balloon whip attachment of an electric stand mixer. *see video for more
Click the links below for more cakes like this one!
How to Make a Leopard Print Cake
Strawberry Vanilla Ruffle Cake
Yield: serves 12-14ppl
Lemon Lime Cake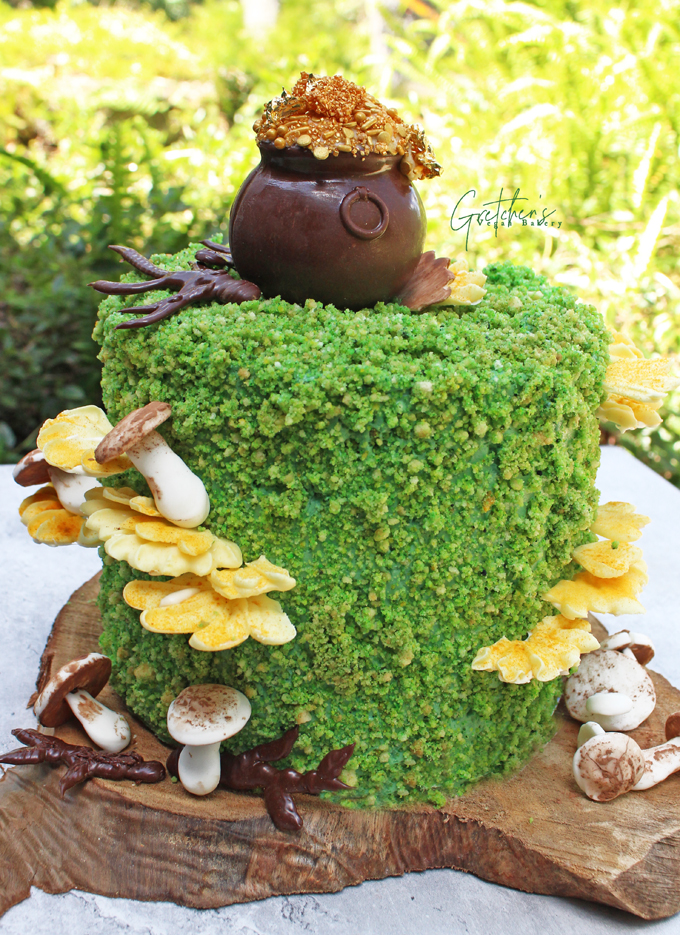 I mistakenly baked the lemon cake into 6" cake pans and the Key Lime cake into 7" cake pans! But it worked out really great for me~ however you can bake all your layers in 1 sized pan to make it easier! The recipes below are listed for 1 - five layer 7" cake
Total Time
4 hours
25 minutes
Ingredients
For the Key Lime Custard
Sweetened Condensed Milk 2 ~ 11oz cans (660g)
Plant Milk 12 Tablespoons (180ml)
Key Lime Juice 1 cup (240ml)
Water 8 Tablespoons (118ml)
Vegan Butter 2 Tablespoon (28g)
Cornstarch 7 Tablespoons (56g)
Instructions
If you are making the mushrooms decor you must prepare the royal icing decor at least 3 days in advance so they have time to dry properly so you can brush them with color & chocolate
First prepare your cake recipes and bake the batter into 7" cake pans that have been greased & parchment lined
You can prepare the cake recipes up to 2 days in advance & keep them refrigerated wrapped well until you are ready to build the cake
You will take one of the lemon cake layers and crumble it up to large crumbs, add food color and toast it to crunchy coating in the oven at 350°F for approximately 20 minutes
Prepare the 2-2-2 Cream Cheese icing as per the instructions on that recipe post
Once your cakes and the 2-2-2 Icing is prepared you can make the key lime custard and start to build the cake
For the custard combine the water with the cornstarch & whisk smooth
Next combine all the ingredients including the cornstarch slurry, (but not the vegan butter) together in a medium sauce pot and bring to a boil while whisking constantly
Once the custard boils and is visibly getting thicker, add the vegan butter and whisk smooth, cool slightly before adding as the filling to your cake or you will melt your buttercream rim!
Notes
Lemon Lime Cake should be kept refrigerated sue to the key lime custard filling, but it will be safe at room temperature for up to 4 hours.

Refrigerate for up to 1 week, but for best taste bring to room temperature before serving