It is very important to understand the subtle nuances that are playing together here!
Deep chocolate cupcakes, filled with luscious  fudge icing
Then wrapped with a mountain of peanut butter cheesecake icing!
This is the kind of cupcake you eat with a fork!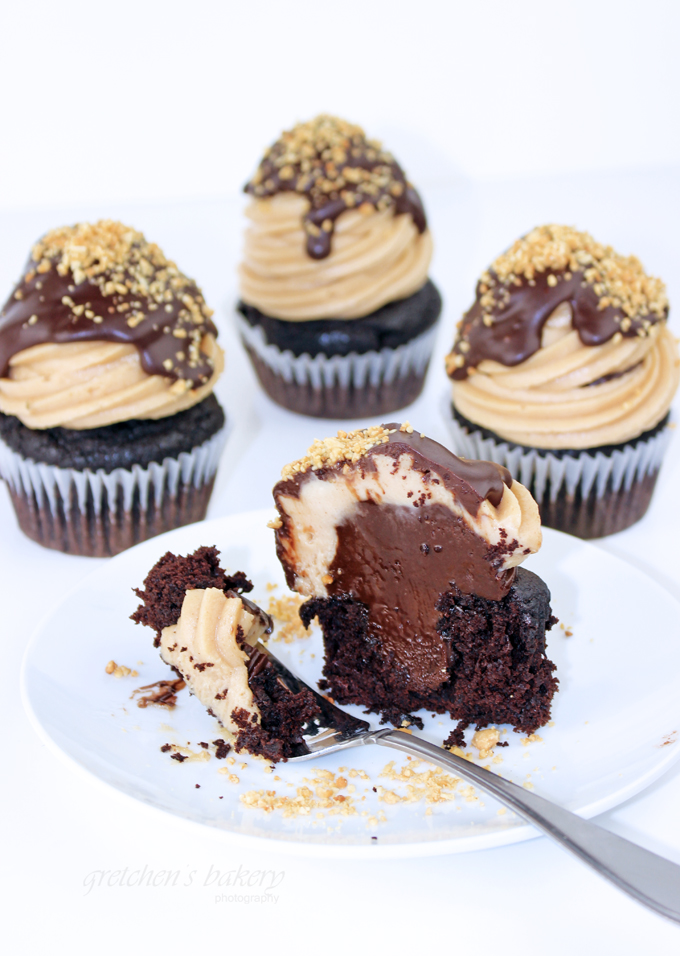 I should have been more clear when I named these Peanut Butter Fudge Stuffed Cupcakes
Since they are actually Chocolate Cupcakes stuffed with fudge
Piled high with Peanut Butter Cheesecake Icing!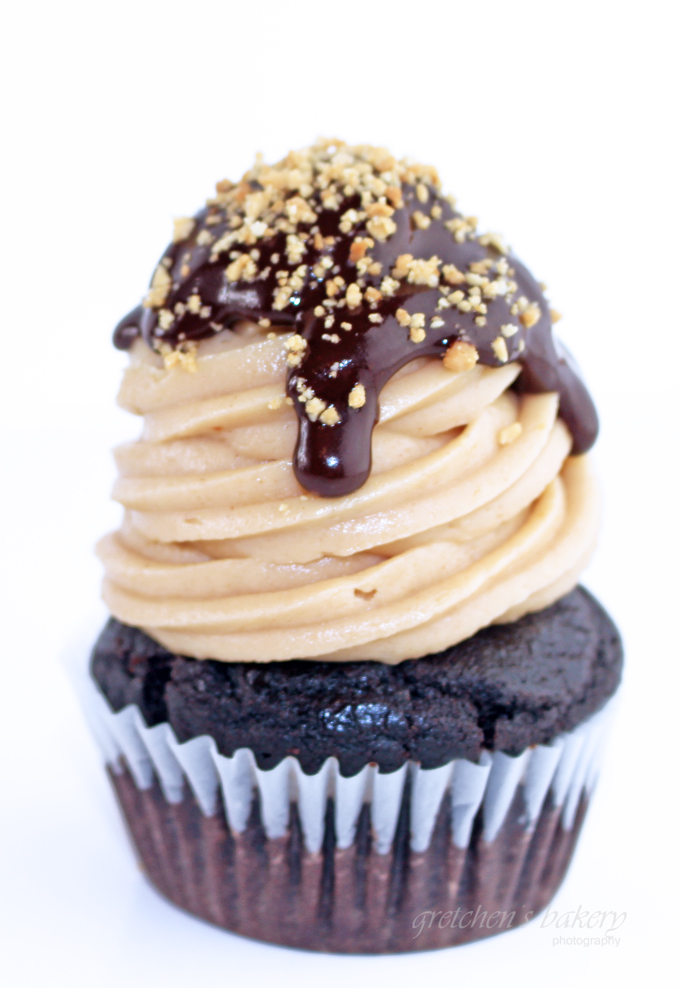 Totally decadent and just wait until you see how totally easy they are too!
It's a small building on recipes project
Meaning that we have to prepare three recipes to get to the final outcome
But as always building on recipes projects are so worth the extra effort!!
I always like to have a batch of fudge icing on hand so it's a good idea to make the entire recipe as listed here
Just keep the extra stored in the refrigerator like I do for up to a month!
Trust me, it won't last that long!
#midnightsnacks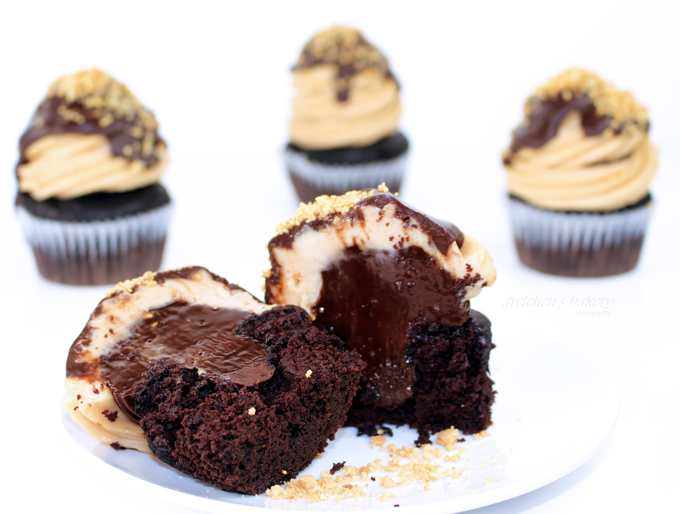 The peanut butter cheesecake icing is so simple to mix it literally takes about three minutes
CLICK HERE FOR THE FULL YOUTUBE VIDEO TUTORIAL FOR HOW TO MAKE THESE!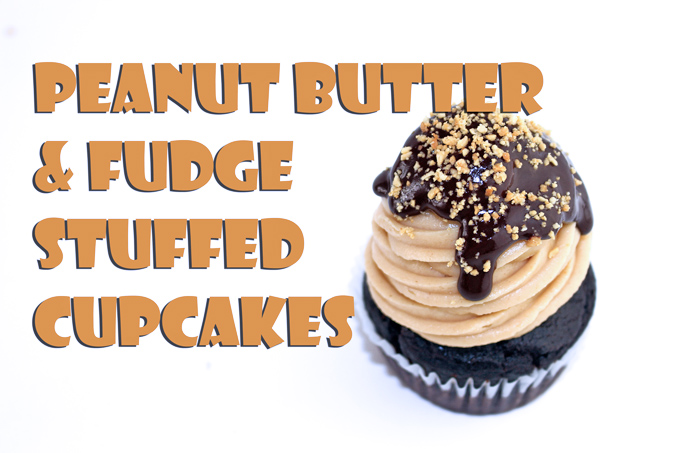 Notes for Success:
This was one of my first vegan recipes almost six years ago!
Much has changed since then and I have some updated recipes for you to make this entire project
The video tutorial will show you my older version of the cream cheese icing, but I have since greatly improved upon that recipe
By omitting the vegan cream cheese altogether the icing is not only more stable
It also no longer requires refrigeration!
It's a simple four ingredient buttercream recipe with a secret ingredient
VEGAN LACTIC ACID!
Lactic acid is a product of beet sugar or corn starch fermentation, however double check that you are getting a vegan food grade one!
*not sponsored
Lately it seems most of the vendors I have relied on for buying lactic acid have been out of stock
Modernist Pantry carries it as well CLICK HERE *not sponsored
Citric acid is another alternative however lactic acid seems to do much better at providing that sour tang that is associated with real dairy cream cheese
One of the important differences between citric and lactic acid is that the sourness of lactic changes dramatically with pH whereas the sourness of citric does not
This will be important to note if you are using citric acid in place of lactic in recipes
CLICK HERE FOR THE UPDATED RECIPE FOR NO REFRIGERATOR NO CREAM CHEESE CREAM CHEESE ICING!
Also known as 2 2 2 Cream Cheese Icing!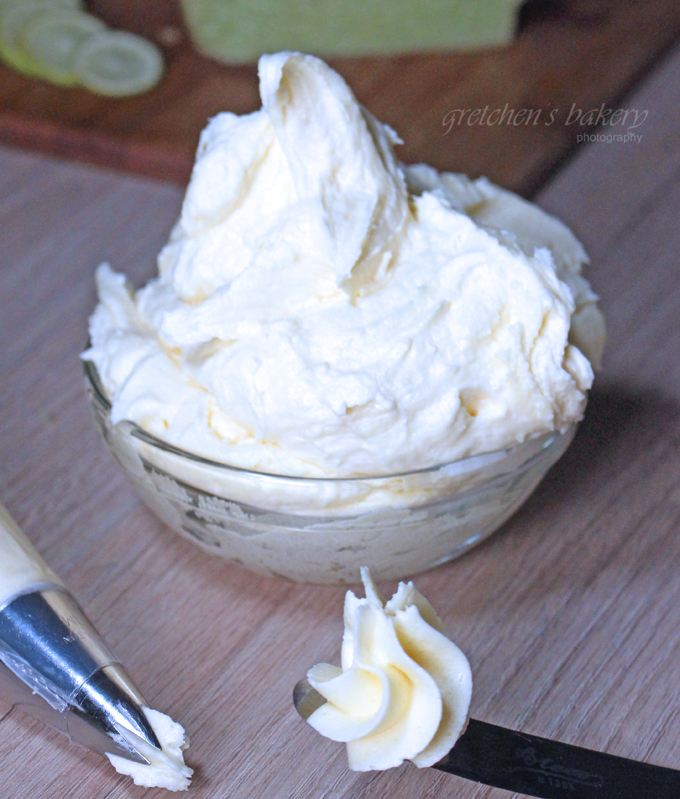 More Notes for Success & Substitutions:
Peanut butter powder is a great way to make stable peanut butter icing
Since we are not adding more fat to an already super fat recipe it is a better way to keep the calories down
Not to mention the mouth feel of a peanut butter powder icing is much more pleasing
Be sure to click through to the recipe for 2 2 2 Cream Cheese icing to read more about lactic acid versus apple cider vinegar as a substitution
The One Bowl One Hour Chocolate Cake recipe that I link below in the recipe does not require any egg replacers, not even flax
So that may be a better recipe option for you
For more awesome cupcake recipe click the links below!
Apple Pie Stuffed Pumpkin Cupcakes
Peanut Butter Fudge Stuffed Cupcakes
I am using my original recipe for Black Chocolate Cake which I developed back in 2017
It's a great recipe & I love the deep dark chocolate color (*hence the name "black chocolate cake")
However if you prefer a different recipe here is my updated chocolate cake recipe
One Bowl~ One Hour Chocolate Cake
Ingredients
For the Black Chocolate Cake Recipe:
All Purpose Flour 1½ cups + 3 Tablespoons (212g)
Granulated Sugar ¾ cup (150g)
Salt ½ teaspoon (3g)
Baking Powder 1½ teaspoon (6g)
Baking Soda 1½ teaspoons (6g)
Coconut Oil 7 Tablespoons (98g)
Boiling Water 1½ cup (360ml)
Dutch Process or Natural Cocoa Powder ¾ cup (70g)
Ground Flax Seeds 6 Tablespoons (48g)
Hot Water 9 Tablespoons (135ml)
Vanilla Extract 2 teaspoons (10ml)
1 Recipe Fudge Icing (Or halve recipe if you do not want extra)
For the Peanut Butter Icing: *new recipe
Vegan Butter 2 lbs (908g)
Confectioners Sugar 2 lbs (909g)
Vegan Lactic Acid 2 teaspoons
*If using apple cider vinegar use 2 teaspoons
Peanut Butter Powder ¾ cup
Instructions
Prepare your cupcake tins with paper liners and preheat the oven to 350°F
First prepare the chocolate cake
Combine ground flax seed with the 9Tbs of hot water and whisk smooth
Let stand for 5 minutes to thicken to a paste
Combine the flour, sugar, salt, baking powder & soda together in a large mixing bowl
Combine the coconut oil, 1½ cup boiling water and cocoa powder together and whisk smooth
Add this liquid cocoa mixture and the flax eggs mixture along with the vanilla extract to the flour mixture in the bowl and whisk smooth
Scoop the batter into your prepared cupcake liners filling ¾ full with batter
bake immediately in the preheated oven for approximately 20-25minutes or when they are springy to the touch when you gently press the centers.
Toothpick test will also determine if they are done, moist crumbs not raw batter
While the cupcakes are baking prepare the fudge icing according to the recipe instructions on that post
Next mix the peanut butter cheesecake icing:
In a large mixing bowl with an electric mixer, cream the room temperature vegan butter on medium to high speed until light & fluffy
Add the sifted confectioners sugar with the peanut butter powder and vegan lactic acid (*or apple cider vinegar if using) and mix on low speed until all is incorporated, then increase the speed to medium high and mix smooth
Next prepare the optional ganache recipe and set aside to cool
Once the cupcakes are cooled & preferably cold and all of your other recipes are prepared
Hollow out the centers of the cupcakes and fill with fudge icing
Pipe the peanut butter cheesecake icing and drizzle with optional ganache and a sprinkle of chopped roasted peanuts
Notes
New improved recipe for cheesecake icing allows us to keep these cupcakes at room temperature!
YAY!

However the icing will still be soft even at cool room temperature settings, so I always refrigerate these cupcakes anyway!

But due to the NO CREAM CHEESE recipe the shelf life is greatly increased

These cupcakes will stay fresh for up to 8 days wrapped well to prevent the cupcake portion from staling