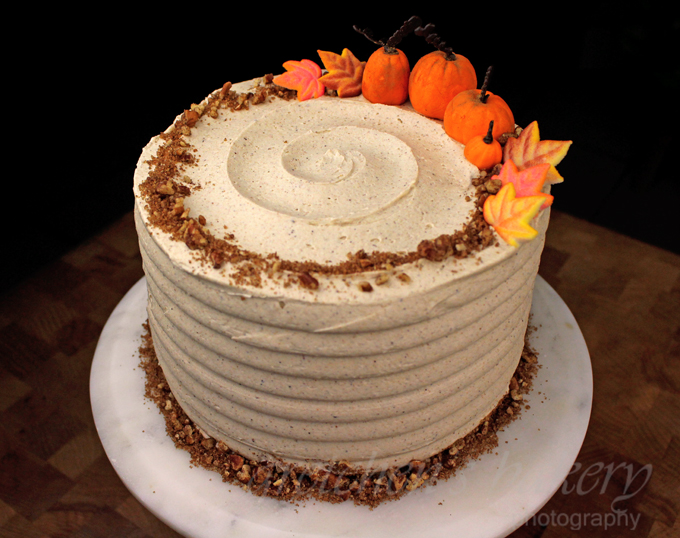 Everyone needs a perfect recipe for pumpkin cake so here you go!
Tried and true and then tried again so you can be sure it works every time!
Cupcakes, sheet cakes or round layers as I am making here for this Pumpkin velvet cake with Pumpkin Spice Buttercream!
Yes, the name is appropriate because these layers are seriously velvet-y!
Spiced up with pumpkin and all the fall spices with buttercream to match and together these two form a perfect marriage just in time for the fall holidays!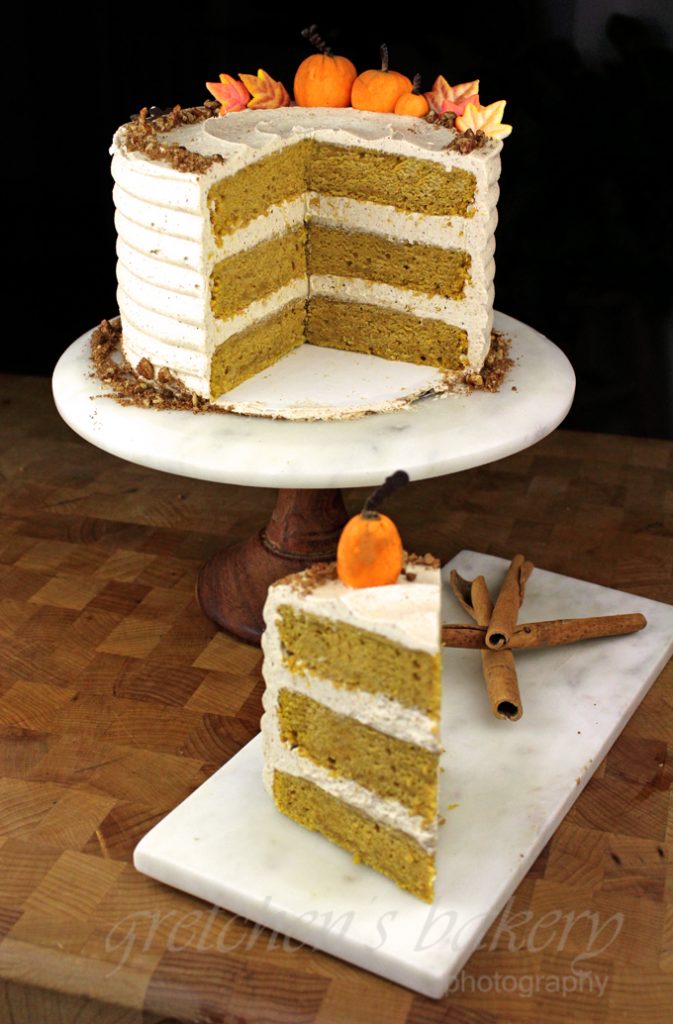 I am using my American Buttercream recipe (because I am super lazy!) but I have 4 different buttercream recipes to choose from if you want to try your hand at the Aquafaba Swiss Meringue Buttercream or even a luscious Italian meringue style buttercream!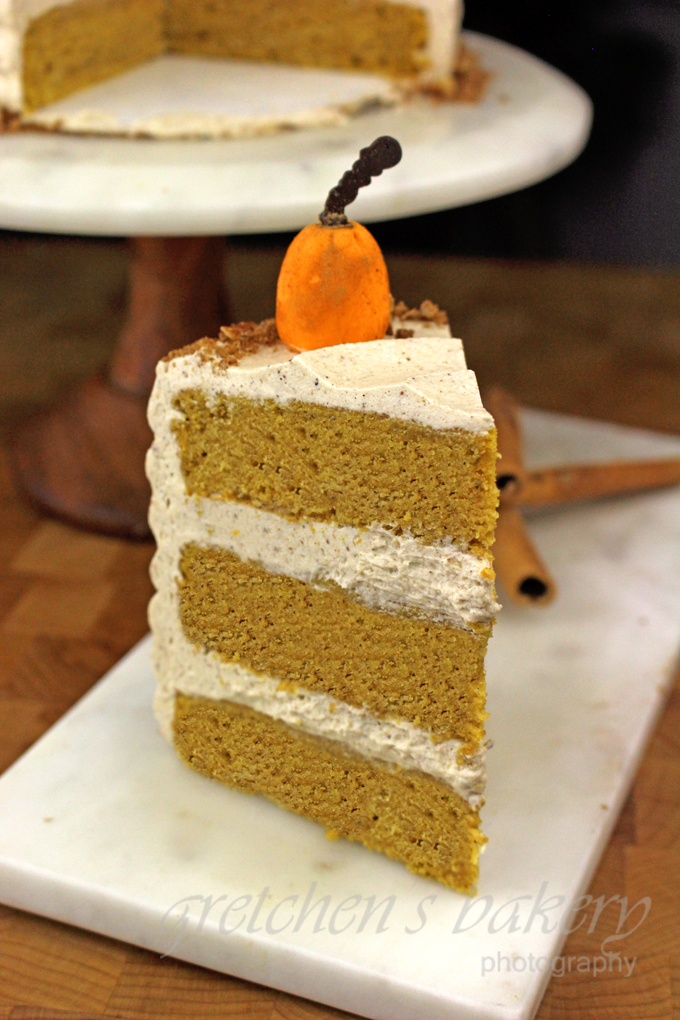 Pumpkin Cake with Pumpkin Spice Buttercream
I am using
3-7" cake pans
for 3 layers of cake. If you only have 8" pans you will divide the batter evenly between 2-8" pans
Serves:
serves 8-10 people
Ingredients
For the Pumpkin Cake:
Vegan Butter 12 tablespoons (168g)
Granulated Sugar 1¼ cup (250g)
Plant Milk * I am using soy milk 1 cup (237ml)
Vanilla Extract 2 teaspoons (10ml)
All Purpose Flour 2 cups (250g)
Baking Powder 1½ teaspoons
Egg Replacer * I am using the Plant Based Egg by Freely Vegan 2 teaspoons
Cinnamon 1 teaspoon
Nutmeg ½ teaspoon
Ginger ½ teaspoon
Cloves ¼ teaspoon
Salt ½ teaspoon
Pumpkin Puree 1 cup * I use canned but you can make your own homemade click here
For the Buttercream:
1 Recipe American Style Buttercream
Cinnamon 2 teaspoons
Nutmeg 1 teaspoon
Ginger 1½ teaspoons
Cloves ¾ teaspoon
Instructions
For the cake batter, cream the vegan butter with the granulated sugar on medium high speed for 4-5 minutes until light and fluffy
Combine the vanilla with the plant milk together, then add about ¼ cup to the creamed butter mixture.
Sift the dry ingredients together (including the egg replacer) then add ⅓ to the creaming mixture while mixing on low speed, scrape the bottom & sides of the bowl then whip on high for 20 seconds.
Add half of the remaining plant milk, then another ⅓ of the dry.
Repeat with the last of the plant milk and the last of the dry ingredients.
Add the pumpkin last, whip to combine well.
Divide the better into your greased & parchment lined cake pans and bake in a preheated 350°F oven for approximately 25 minutes or when springy to the touch when you gently press the centers.
Cool completely while you prepare the buttercream recipe as per the instructions on that blog post.
Add the spices at the last stage of mixing. *adjust to your liking*
Fill and ice the cooled pumpkin cake layers with the buttercream, decorate as you wish
Notes
Pumpkin layer cake can be left at room temperature for up to 3 days.

For longer storage, refrigerate for up to 1 week, covered to prevent drying.