You just can't lose when it comes to Tiramisu anything.
I've already made the Classic Tiramisu and also Tiramisu Cupcakes,  so it only seemed normal to keep running with that idea and make the Mac Daddy of all Tiramisu desserts:
Vegan Tiramisu Cheesecake.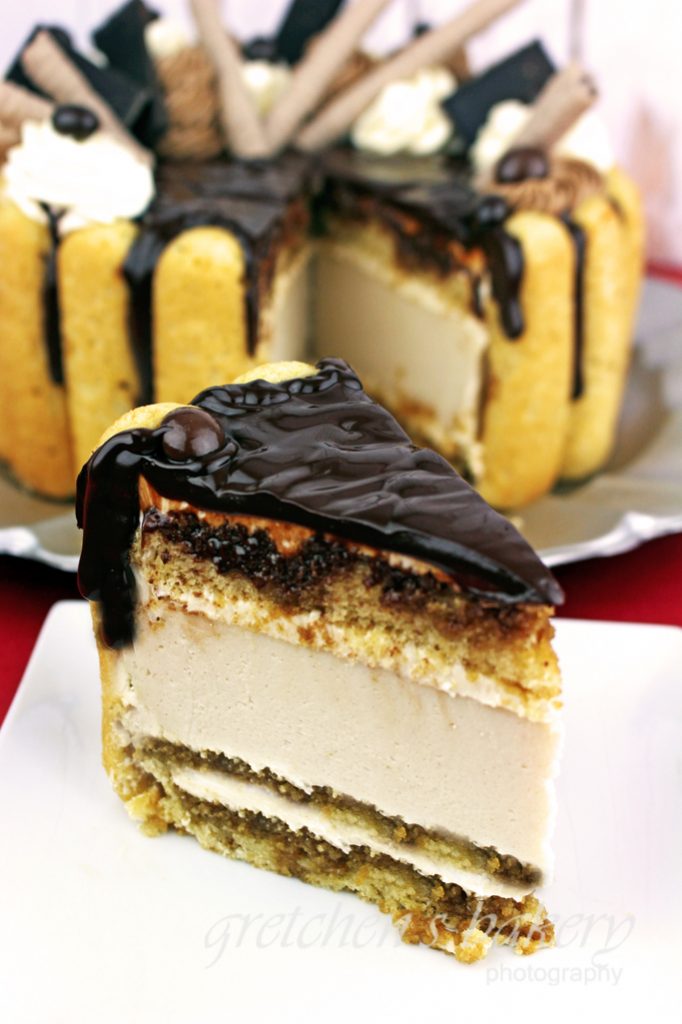 Complete with lady fingers sponge cake soaked in kahlua and rum syrup to adorn the sides and vanilla sponge cake equally soaked for the base of this cheesecake.
My vegan cheesecakes have always been a hit with vegans and non vegans alike, so if you are looking for a dessert to wow even your most carnivorous friends, THIS IS IT!
Really easy recipe to make since my cheesecake is basically "throw it all in a food processor and then bake it" method!
You will have to make the vanilla sponge cake of course, but I show you step by step how to do everything in the video below.
For my lady fingers I did commission a special pan to get them exactly in the shape of the fingers, and the Wilton Delectovals pan is just perfect for this.
You can of course forgo that entire part and make a more simple version of this cheesecake and it will still taste really great!
But since the Tiramisu Cake is classically made with lady fingers I wanted to keep this one looking as authentic as possible!
I also made my recipe of Buttercream with some vanilla and some flavored with mocha to decorate the top and also as "glue" to stick on those lady fingers.
This is also optional but if you want it to look exactly like mine, you will have some extra steps to do, but it is so worth it!
Oh yeah one more thing! I found some vegan wafer cookies and chocolate covered espresso beans for garnish too!
These things are often hard to find but I happened upon an accidental vegan treasure at my local Shop Rite with these chocolate wafer rolls!
And they were only $1.69 a box!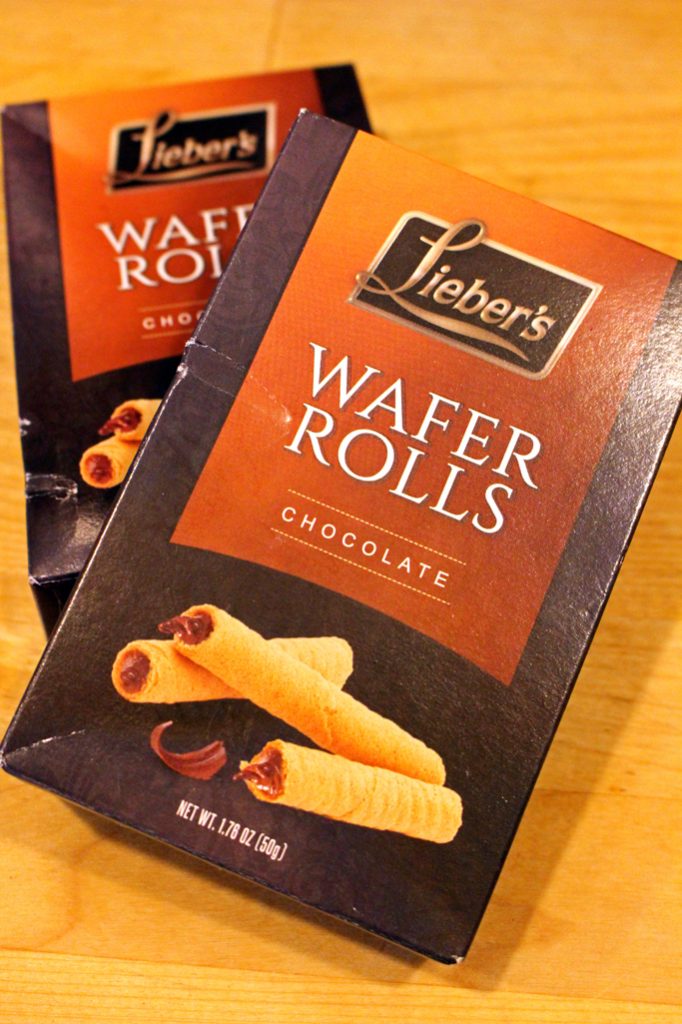 Click here for vegan Chocolate Covered Espresso Beans
Vegan Tiramisu Cheesecake
Grease and line
2-7" cake pans
with parchment paper and preheat the oven to 350°F
I made
HALF
a recipe of buttercream for the building of the cake and for the crumb coat to stick the lady fingers on. ¾ of that
half recipe
of buttercream was kahlua and the other ¼ was mocha, all recipes below
Ingredients
For the Vanilla Sponge Cake:
Ground Flax Seeds 4 tablespoons (32g)
Hot Water 10 tablespoons (150ml)
Soy Milk 1 cup (237ml)
Vanilla Extract 2 teaspoon (10ml)
Cake Flour 2½ cup (300g)
Granulated Sugar 1¼ cup (250g)
Baking Powder 4 teaspoons (20g)
Salt ½ teaspoon (3g)
Vegan Butter 12 Tablespoons (170g)
For the Cheesecake:
Vegan Cream Cheese 2 packages 8ounces each (454g)
Vegan Butter almost melted 2 Tablespoons (28g)
Granulated Sugar 1 cup (200g)
All Purpose Flour 2 Tablespoons (14g)
Cornstarch 2 Tablespoons (20g)
Lactic Acid or Apple Cider Vinegar 1 teaspoon
Salt ½ teaspoon
Soy Milk 1 cup (237ml)
Vanilla Extract 2 teaspoons (10ml)
Kahlua 2 Tablespoons (30ml)
For the Soaking Sryup:
Sugar ½ cup (100g)
Water ½ cup (120ml)
Instant Coffee granules 2 teaspoons
Kahlua ¼ cup (60ml)
Rum 2 Tablespoons (30ml)
Optional ½ Recipe of Buttercream for the garnish
To make ¾ of the recipe Kahlua, just divide it by eye and then add 2 Tbs Kahlua to the larger portion and then to make the rest mocha, add 2 teaspoons of instant coffee powder and 1 Tbs cocoa powder to 3 Tbs boiling water, to the smaller portion of buttercream recipe when cooled
Instructions
To make the cake combine the flax meal with the hot water and let stand for about 5 minutes to thicken
Add the vanilla to the soy milk
Sift the flour with the baking powder and salt
Cream the vegan butter with the sugar until light and fluffy and this may take about 3-5 minutes on medium to high speed
Add the thickened flax paste while mixing on medium speed, scrape the bottom and sides of the bowl to incorporate evenly
Add about ⅓ of the flour to the creamed mixture then add half of the soy milk
Add another ⅓ of the flour and then the remaining soy milk
Add the last amount of flour and mix just to combine evenly.
Fill 2-7" cake pans with about 1½ cups of batter and then pipe about 3 Tbs of batter into each cavity of the Delectovals pan (you will have enough batter to make 24 lady fingers in the delectoval pan) and bake in a preheated 350°F oven for 15 minutes for the lady fingers and about 25 minutes for the cake layers or until they are springy to the touch when you gently press the centers
Next prepare the cheesecake batter by combining all the ingredients together in a food processor and process smooth.
Bake in a greased and parchment paper lined 7" cake pan in a water bath for 1 hour at 350°F.
After 1 hour turn the oven off but leave the cake inside to cool for another hour.
Remove from the oven to cool completely then refrigerate overnight to set to firm.
Prepare the tiramisu syrup by combining the sugar and water together in a small sauce pot and bring to a rolling boil.
Remove from the heat and add the instant coffee granules and the rum & kahlua, cool to cold, refrigerate until needed.
Prepare the buttercream of your choice and then the next day decorate as shown in the video.