Yes it's true, the Tres Leches cake has been veganized!
How can this be possible you ask?
Easy! With Plant Milk!
Three milks and the best vanilla cake recipe laced with a pinch of nutmeg and cinnamon too!
This simple little cake is full of complex flavors you won't believe just how easy it is to make!
For me this cake is best served super cold
And a day after it's been prepared to let all the flavors meld together.
So if you are someone who loved cake dunked in milk; this Vegan Tres Leches Cake is for you!
Now you can have your cake and drink it too!
Tres leches is typically served casserole style, so I just serve it right out of the cake pan.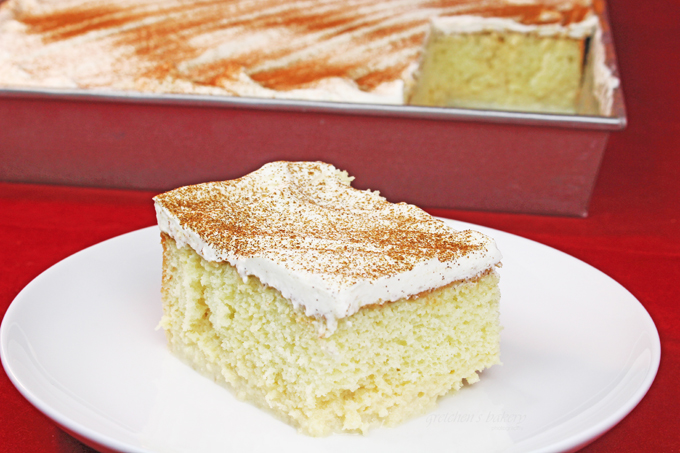 Many people like to make this recipe into a fully iced layer cake; so it is your option as to what you want to bake it into.
Just be sure not to use parchment paper in the bottom of your pans!
Or if you do remove it before pouring in the milk mixture!
This recipe was developed several years ago
Almost one of the first recipes I created upon transitioning to vegan back in early 2016!
The cake that I used for it was my famous Vegan Vanilla Cake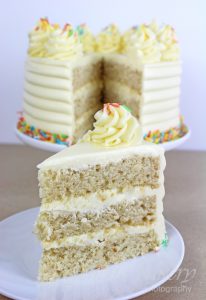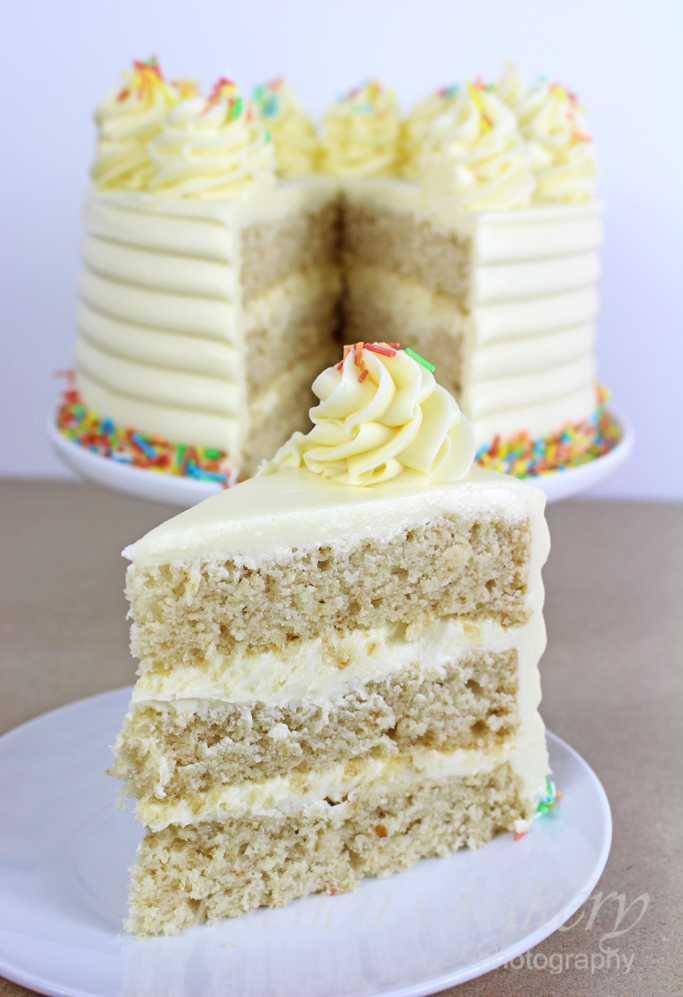 However since then I have developed so many more cake recipes
Including my Bakery Style Yellow Cake Recipe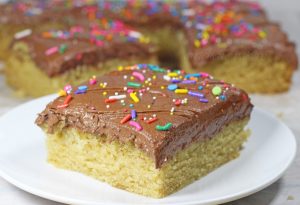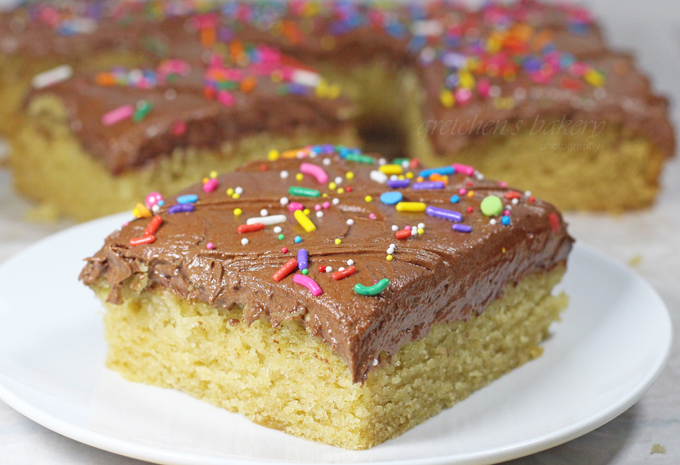 Which I recently discovered happens to be a more perfect canvas for this Tres Leches mixture!
The original Vegan Vanilla Cake recipe is super moist & fluffy and by itself is fabulous!
But upon pouring the Tres Leches milk mixture, the cake had a tendency to become soggy and could be gummy
But not this yellow cake version!
Check out the original version versus the new improved cake recipe below!
Both recipes for the cake and the milk mixture are super easy!
But the yellow cake has a video tutorial in case you want to see how to mix that
CLICK HERE FOR THE FULL YOUTUBE VIDEO TUTORIAL FOR HOW TO MAKE THE YELLOW CAKE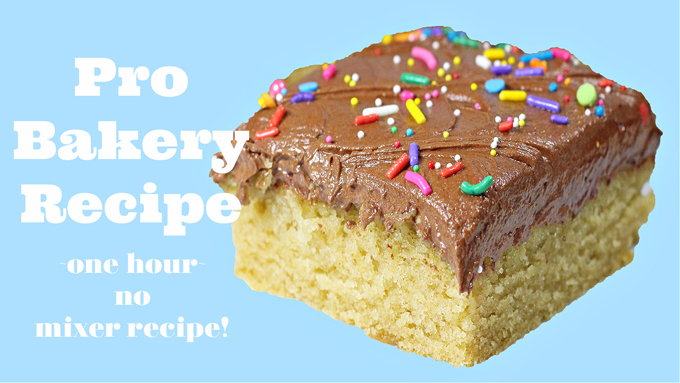 For those who cannot find Vegan Sweetened Condensed Milk in the grocery store, you can easily make your own!
Recipe below!

Vegan Tres Leches Cake
Grease your cake 9" x 13" cake pan but do not use parchment paper
Preheat the oven to 350°F
Ingredients
1 Recipe Yellow Cake
1 Recipe Your Favorite Vegan Whipped Cream OR store bought variety for a total of 4 cups whipped
For the Milk Mixture:
1 can full fat coconut milk 14oz (414ml)
1 can vegan sweetened condensed milk 11.25oz (320g)
OR see recipe below
1 cup plant milk of your choice (237ml)
Nutmeg ½ teaspoon
Instructions
Prepare the yellow cake recipe as per the instructions on that page
Prepare the milk soak by combining all 3 milks together in a small sauce pot with the nutmeg and bring to a boil
Once it is boiled remove from the heat and let cool to warm
Once the cake is baked~ cool it slightly in the pan then poke holes all over the top with a skewer
Pour the warm Tres Leches over the warm cake still in the pan and then refrigerate at least 3 hours or overnight
Preferably overnight to allow all the flavors to meld
Once the cake is cold prepare the vegan whipped cream and spread over the top of the cake then sprinkle with cinnamon
Serve Cold or at room temperature if preferred
Notes
Tres Leches cake must be kept refrigerated and I prefer to serve it cold.

It will stay fresh for up to 1 week in the refrigerator wrapped loosely
FOR THE SWEETENED CONDENSED MILK RECIPE
Homemade Sweetened Condensed Milk
Ingredients
1- 14ounce can full fat coconut milk
⅓ cup granulated sugar
Instructions
Combine the coconut milk with the sugar in a heavy bottom sauce pan
bring to a boil over high heat stirring often
Once it boils reduce heat to a simmer cook for 45 minutes stirring occasionally and watch it closely so it doesn't burn or boil over
By the time 45 minutes approaches it should have reduced down to close to 1 or 1¼ cup total volume and start to get thick
It will thicken more as it cools.
Cool completely then use it in your recipes
Notes
Sweetened condensed milk must be kept refrigerated and will stay fresh for up to 3 weeks in the refrigerator or frozen for up to 2 months