According to YouTube my top 3 Best Vegan Cakes are as follows:
Brooklyn Blackout Cake ~ Salted Caramel ~ Snickers Cake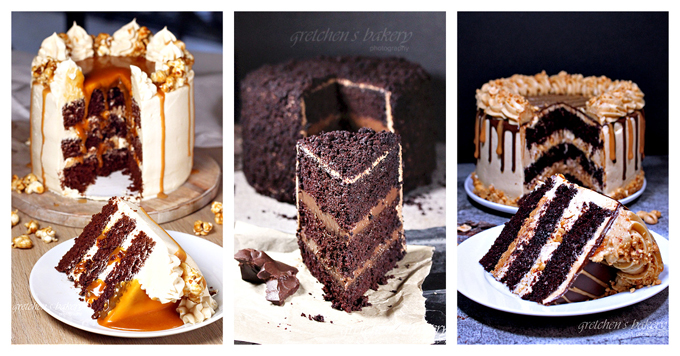 It's funny that they are all similar in that they are all chocolate cake
Two of them have caramel and the #1 by far is the Brooklyn Blackout which is literally a triple chocolate cake
Now don't get me wrong, I do not disagree with this consensus, since chocolate cake is my way of life!
And if you haven't yet tried my recipe for the Best Vegan Chocolate Cake as the base for your layer cakes
Well today is a great day to try!
After all, you are going to need the best recipe for chocolate cake to complete any of these
On the top 3 Best Vegan Cakes that made today's list!
The Best Vegan Chocolate Cake Recipe