I'm kinda obsessed with recreating childhood favorites
And topping the list for me was definitely the Funny Bone!
Funny Bone Cupcakes are even better than the original snack cake
With my best vegan recipe for chocolate cupcakes stuffed with peanut butter cream and fudge icing.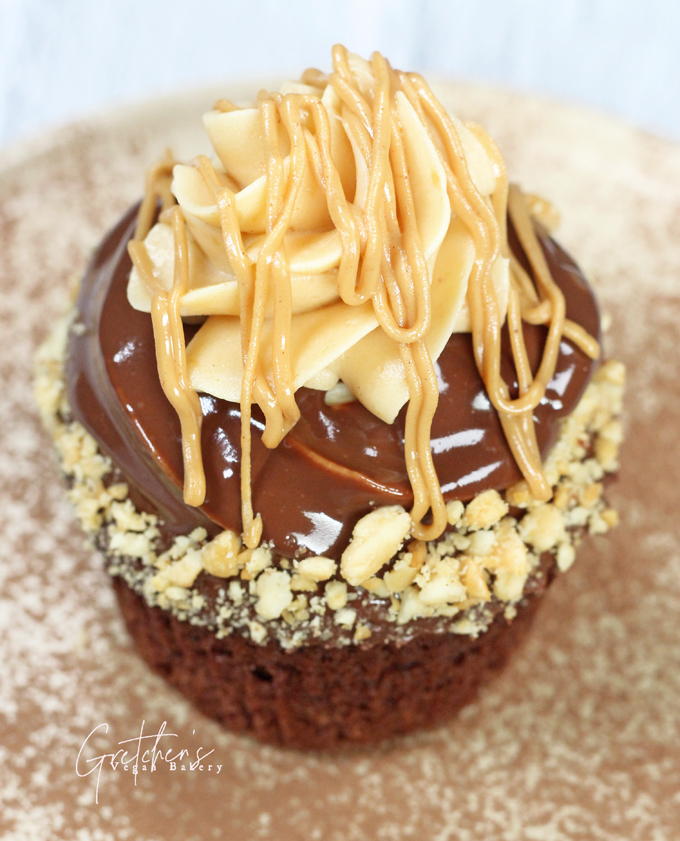 Your first bite will take you back to memory lane and have you going back for seconds!
That thin layer of ganache and creamy peanut butter filling is what life is all about!
Pure joy in cupcake form!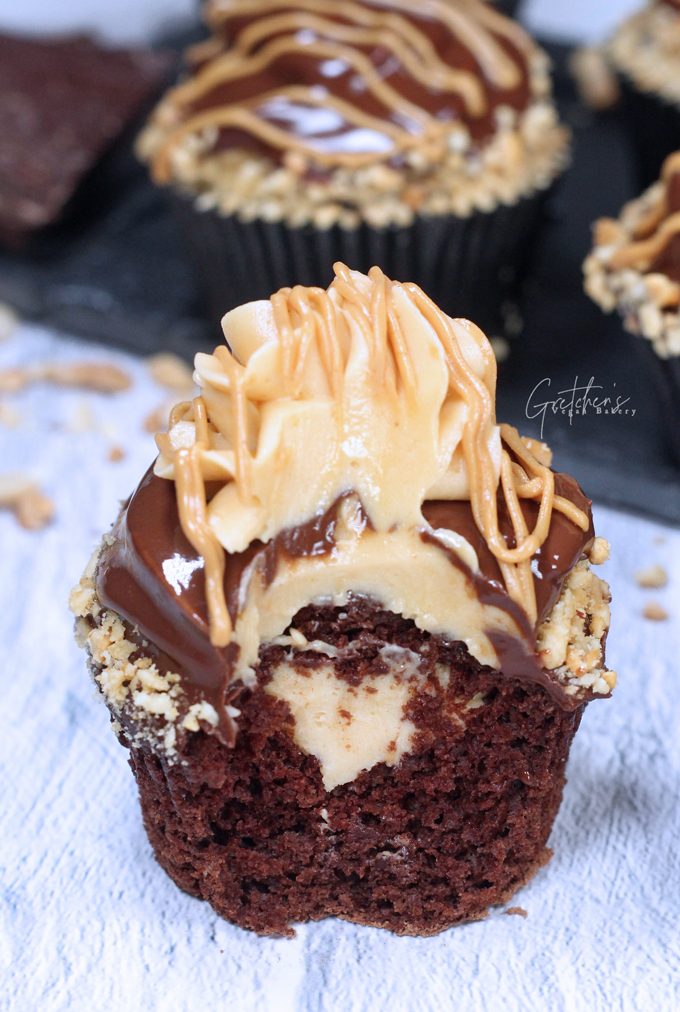 Notes for Success:
I like to use peanut butter powder to make peanut butter buttercream, but if you do not have that you can use creamy peanut butter in the same amounts
For a really unique spin on this classic cake, try using my 2-2-2 shelf stable, no refrigerator required, Cream Cheese Icing with peanut butter added!
The original recipe for this funny bone cupcake as shown in the video below used my Fudge Brownie Cupcake recipe instead of chocolate cake
With my bakery recipe for fudge icing instead of ganache
Feel free to use whatever recipes you like the best to re create this awesome cupcake!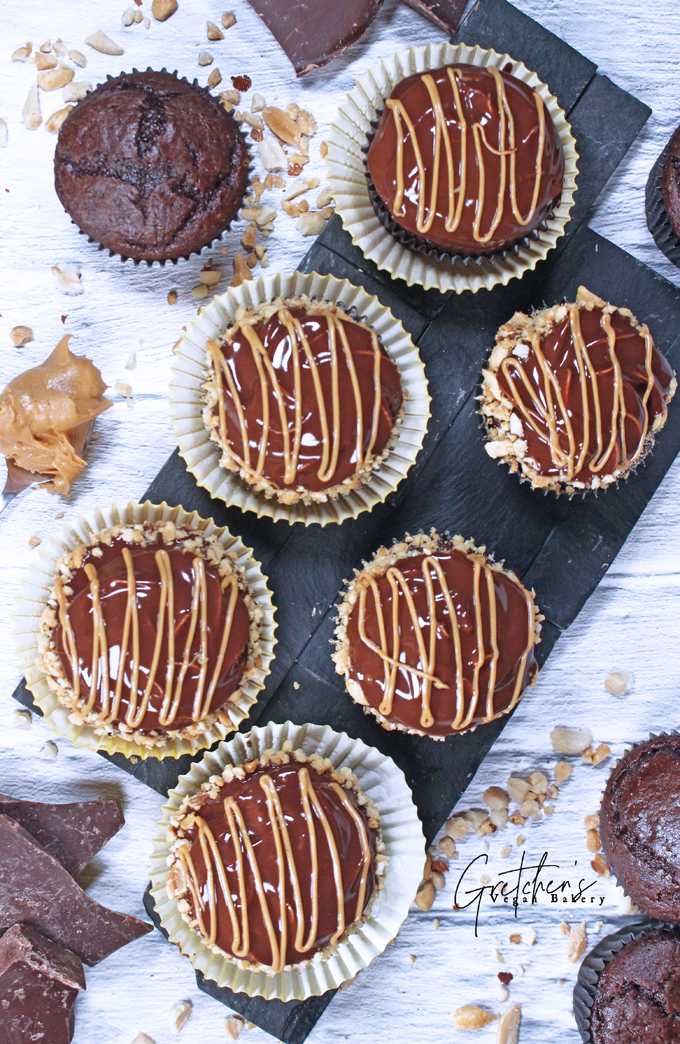 CLICK HERE TO WATCH THE ORIGINAL VIDEO FOR THIS RECIPE
*I have since updated the recipes as of 2023 to make it easier and better!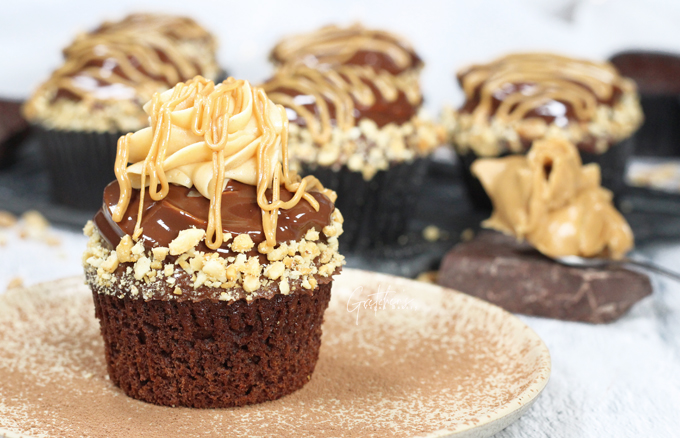 For more amazing cupcake recipes click the links below!
Yield: 24
Funny Bone Cupcakes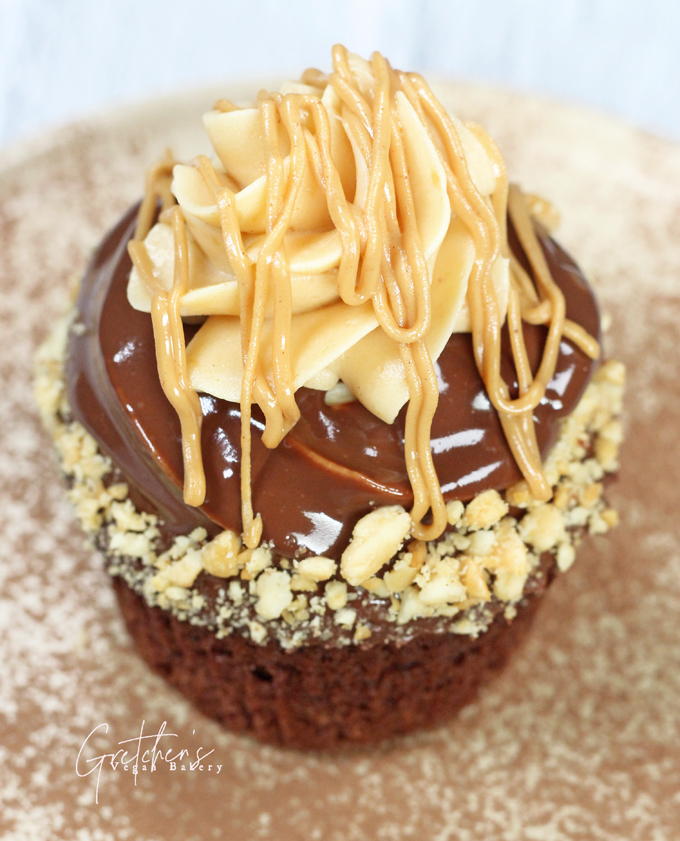 Total Time
2 hours
20 minutes
Ingredients
4 Tablespoons Peanut Butter Powder *see notes above
Peanuts for garnish optional approx 1 cup
Instructions
Preheat the oven to 350°F
Line your cupcake tin with paper liners
Prepare the cake recipe according to the instructions on that recipe post and divide the batter evenly
Bake for approximately 20-25minutes or when a toothpick inserted comes out with moist crumbs.
While the cupcakes are cooling (I like to put mine in the freezer for at least an hour to get cold if I am filling & icing the same day)
Prepare the buttercream recipe and then add the peanut butter powder at the last stage of mixing
Next prepare the ganache and let that cool at room temperature
Once your cupcakes are completely cold hollow out the centers and fill with peanut butter buttercream with an additional small swirl on top
Freeze for about 10 minutes and then dip the tops in the ganache
Garnish the rims of each cupcake with chopped toasted peanuts
Notes
Cupcakes will stay fresh in an airtight container at room temperature for up to 4 days, be sure to refrigerate if the room is too warm or the cupcakes will be a floppy mess!
Refrigerate for up to 1 week in an airtight container but bring to room temperature before serving for best taste