Introducing one of the top selling layer cakes from my bakery days!
A spinoff from my Famous Carrot Cake Recipe loaded up with apples
Homemade apple filling combined with vegan caramel just dripping out of each layer
Caramel buttercream wraps it all up for the best tasting cake you will ever try!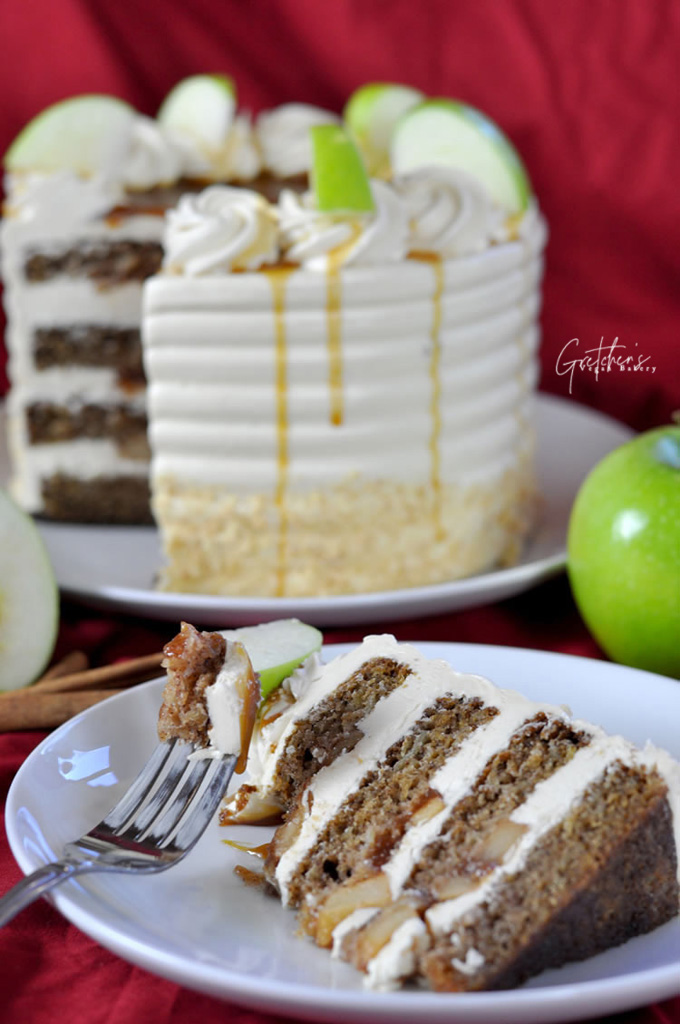 This cake has gotten rave reviews by all who have made it!
It's no wonder the Caramel Apple Cake was one of my most popular layer cakes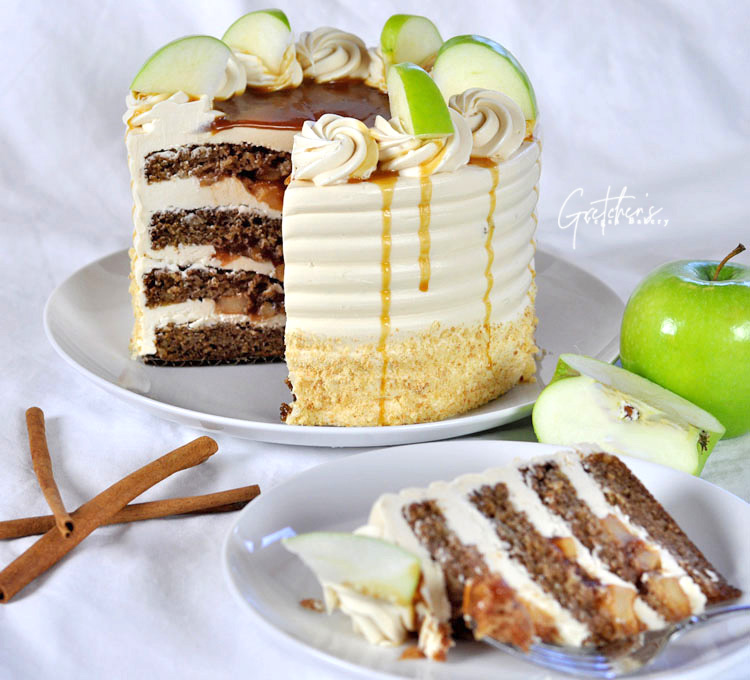 While this is a pretty big building on recipes project don't be intimidated
Just be sure to organize yourself before you begin and it will not be a difficult task.
Make the Apple Compote and Buttercream Recipes ahead of time, as far as a week in advance!
It's an easy one bowl mix for the cake batter and the apple filling gets cooked on the stove top while the cake is baking.
I have several options for vegan caramel to choose from
CLICK HERE FOR VEGAN CARAMEL 3 WAYS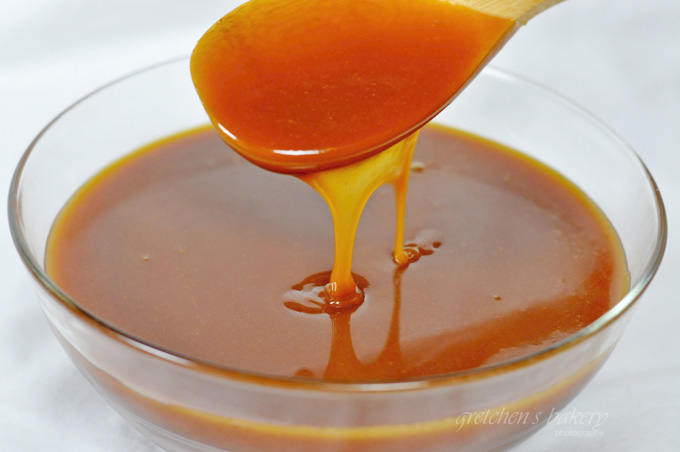 CLICK HERE FOR THE FULL YOUTUBE VIDEO TUTORIAL FOR HOW TO MAKE THIS CAKE
For more awesome apple recipes click the links below!
Vegan Caramel Apple Cake
Prepare your cake pans with pan grease and a parchment paper liner
I am using
3-7" cake pans
but you can make 2-8" layers instead [b
Ingredients
½ recipe Apple Filling
1 Recipe Buttercream
For the Cake:
Vegetable Oil 1 cup (240ml)
All Purpose Flour 2¼ Cups (280g)
Baking Powder 1½ teaspoons (7g)
Baking Soda 1½ teaspoons (7g)
Salt ¾ teaspoon
Ground Cinnamon 2 teaspoons (10g)
Granulated Sugar ¾ cup (150g)
Light Brown Sugar ¾ cup (158g)
Ground Flax Seeds 4 Tablespoons (32g)
Hot Water 10 Tablespoons (150ml)
Vanilla Extract 2 teaspoons (10ml)
Apples Shredded from 2 medium apples approx 2 cups (250g)
Instructions
For the Cake:
Peel, core, shred the apples
Combine the ground flax with the hot water and whisk smooth, set aside for 5 minutes to thicken
In a large mixing bowl combine both sugars with the salt, oil and vanilla & whisk smooth.
Add the thickened flax paste and whisk smooth
Sift together the flour, salt, cinnamon and the baking soda and baking powder and add to the liquid mixture in the mixing bowl
Add the shredded apples and mix well.
Pour batter into prepared cake pans and bake immediately in preheated 350° F oven.
Cake layers will take approximately 30-35 minutes or when a toothpick inserted yields moist crumbs, or the best way to check is if it is springy to the touch when you gently press the center
Prepare the recipe for the caramel sauce as per the instructions on that page, then pour into a heat proof container then refrigerate until thick and cold
Prepare the Buttercream of your choice by following the instructions for that recipe, at the last stage of mixing add ¼ cup of the cold caramel to the buttercream and mix well.
Prepare the apple filling as per the instructions on that recipe post
Once the cakes are baked and cooled, the caramel sauce is thick and the buttercream & apple fillings are also ready, you can proceed to build the cake.
Watch the full YouTube video tutorial to see how I assembled the cake.
Notes
The cake layers can be frozen wrapped well for up to 1 month


The entire assembled cake can stay at room temperature for up to 1 day, but will most likely need refrigeration for longer storage (up to 10 days) so it doesn't get too soft.