Spring has sprung and it's time for all the pretty vegan Easter Desserts!
Ranging from super easy to more advanced cake decorating techniques, there's something for everyone!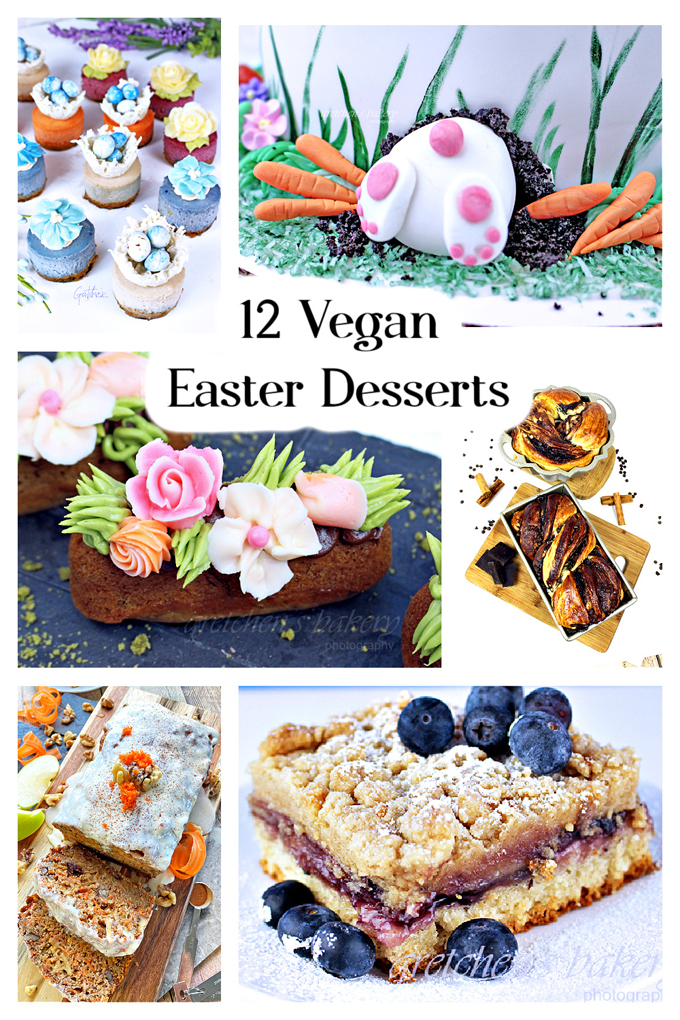 From easy breakfast and loaf bread treats to more complex layer cakes
This season is chock full of vegan Easter desserts and treats that everyone will love!
Each recipe listed below is a clickable link to the full written printable recipe with video tutorial!
CARROT APPLE CAKE BREAD
When you can't decide if you want a bread or a cake!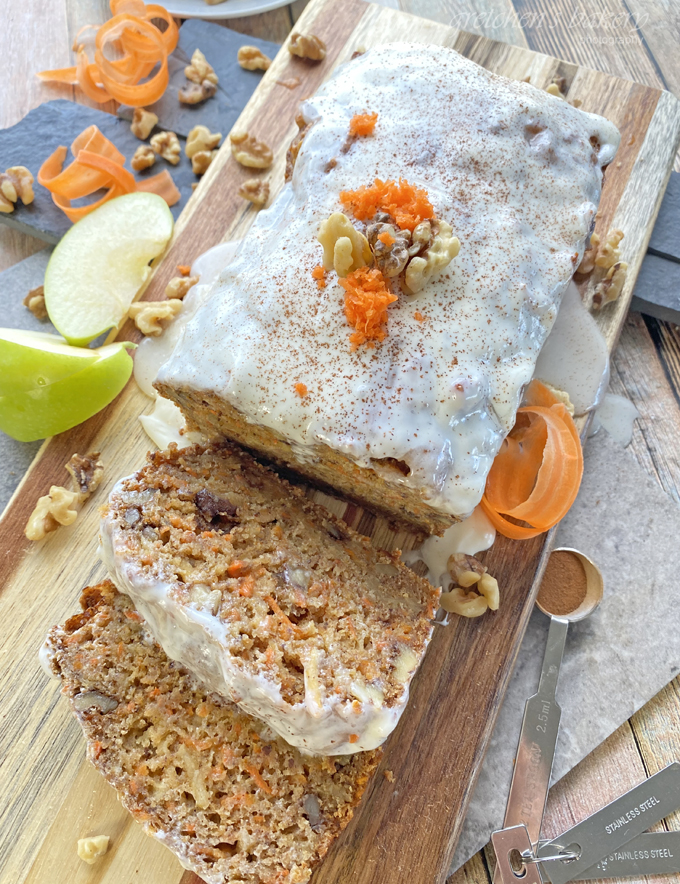 If you have never tasted the multi layered complexity of a Cassata Cake, you are surely missing out of one of life's sweet pleasures!
Make this recipe into a full cake or cupcakes but either way you are going to love this one!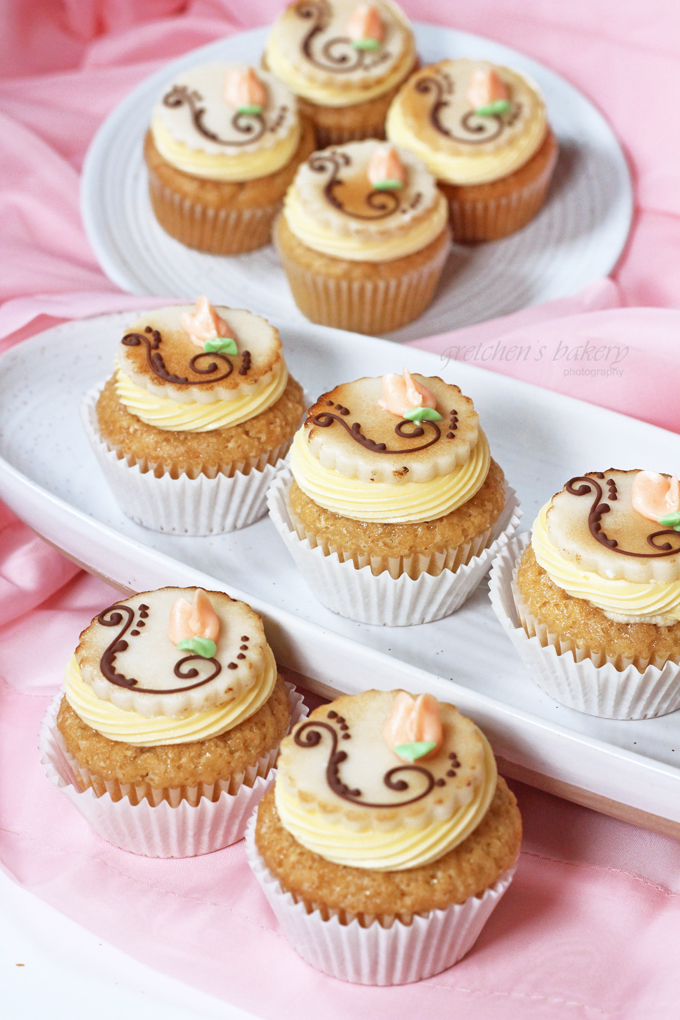 The best vegan cheesecake recipe all dressed up for spring!
Assorted two-bite cheesecakes are adorable and delicious with natural food coloring and decorations!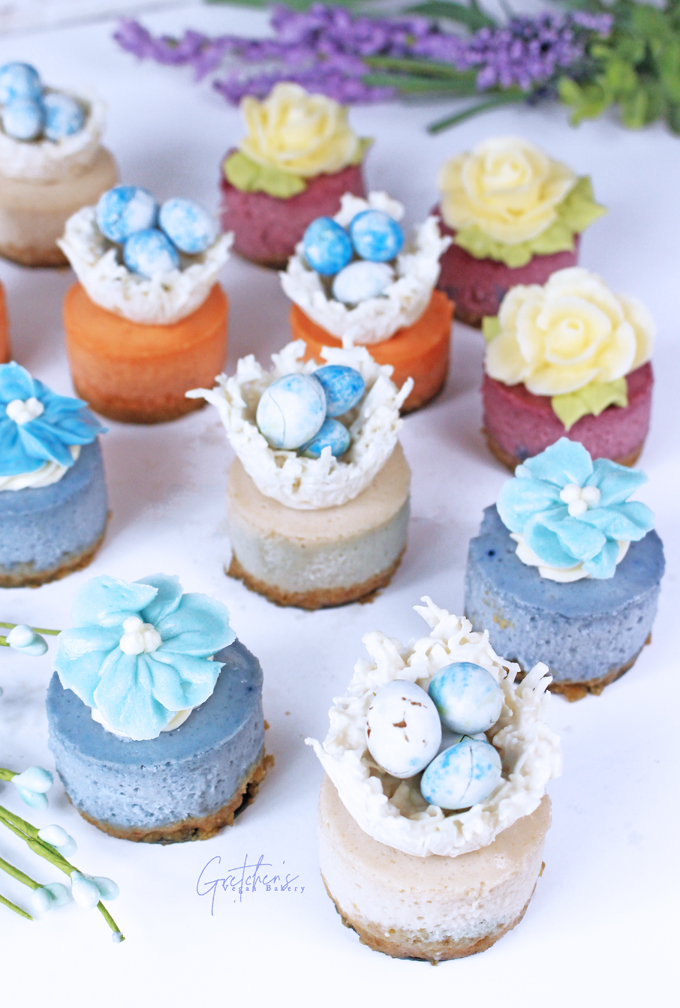 The easiest recipe you will ever make with minimal ingredients!
Two variations for traditional coconut macaroons or fill them up with lemon custard!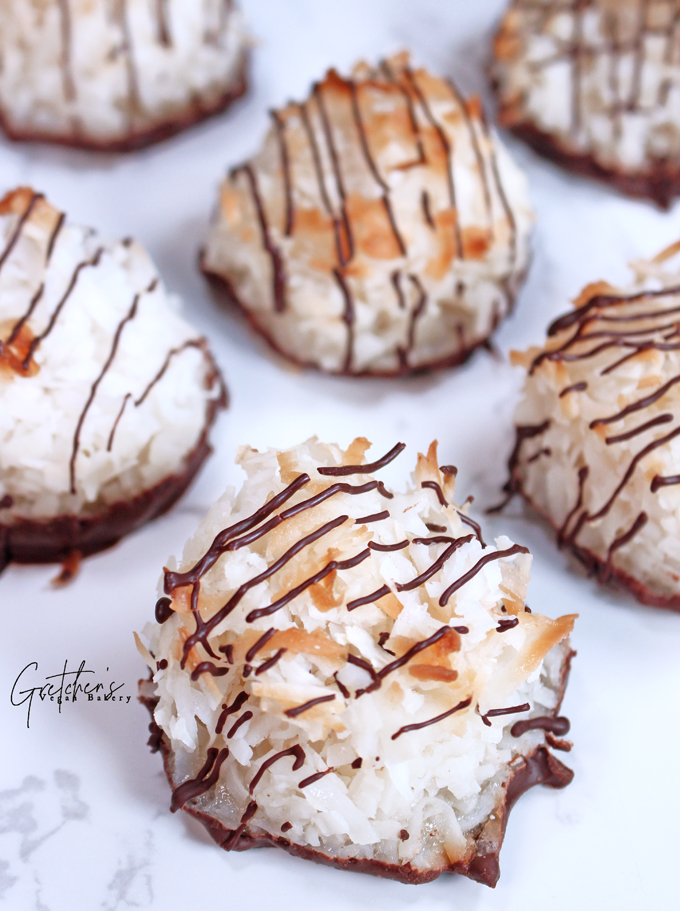 This one is for the more advanced baker although even a beginner can do it!
With my step by step video tutorial you should really give it a try!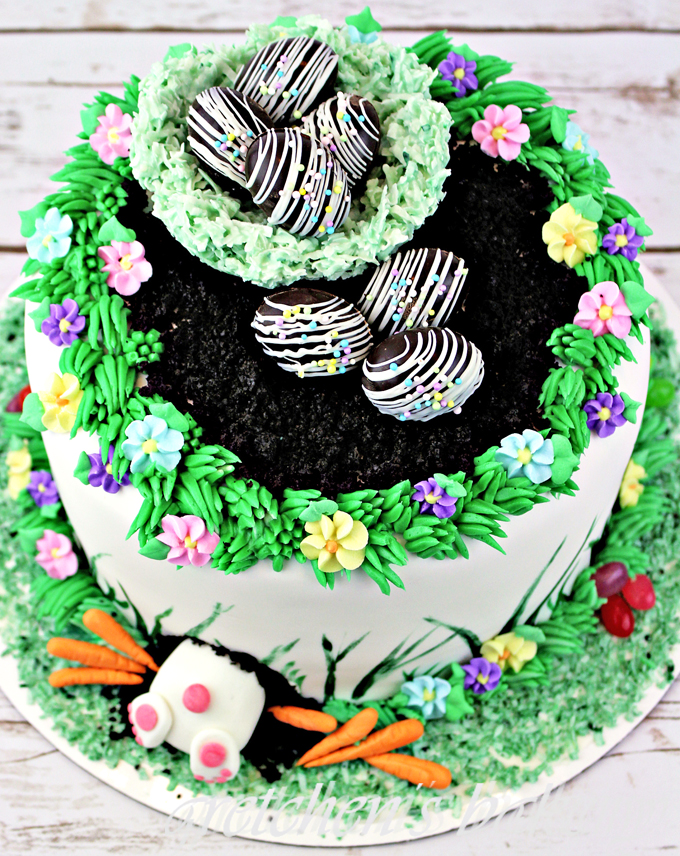 A much simpler way to make Easter cakes with a technique for multiple individual style cakes!
Speckled like a robins egg these peanut butter chocolate cakes are so delicious!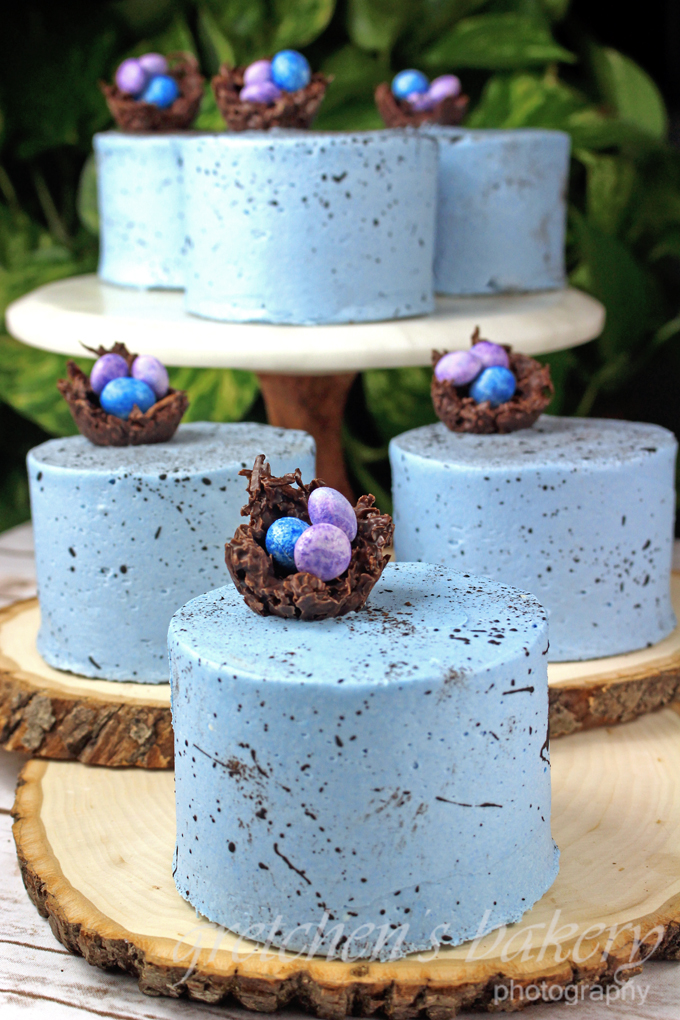 While this one is a year round favorite something about it just screams Easter!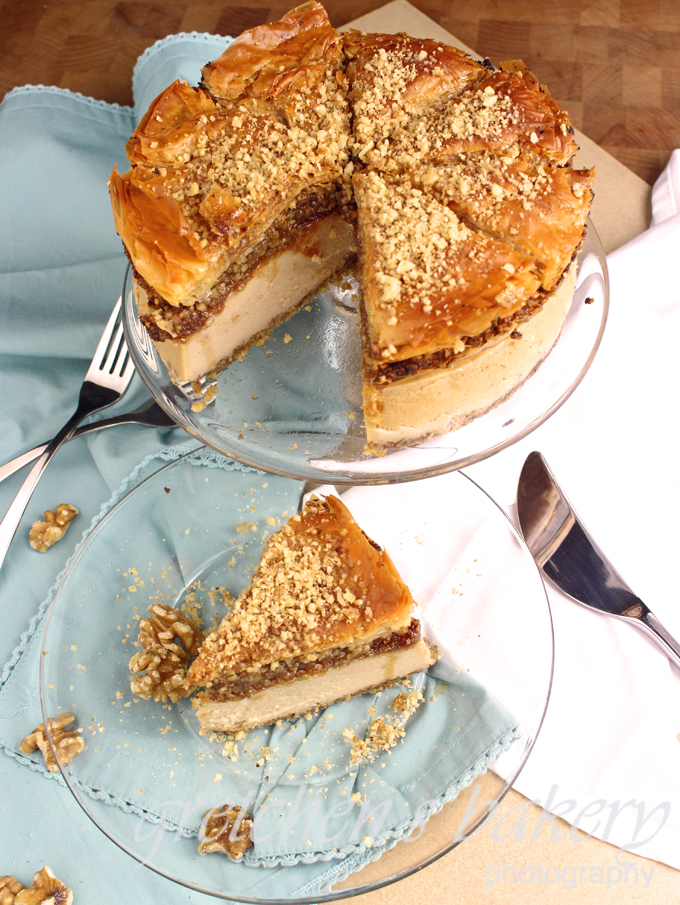 Easter is one of those holidays where decorative and delectable yeast breads almost outshine the cakes and desserts!
Chocolate Babka is one of those recipes that can't decide if it wants to be a bread or a dessert!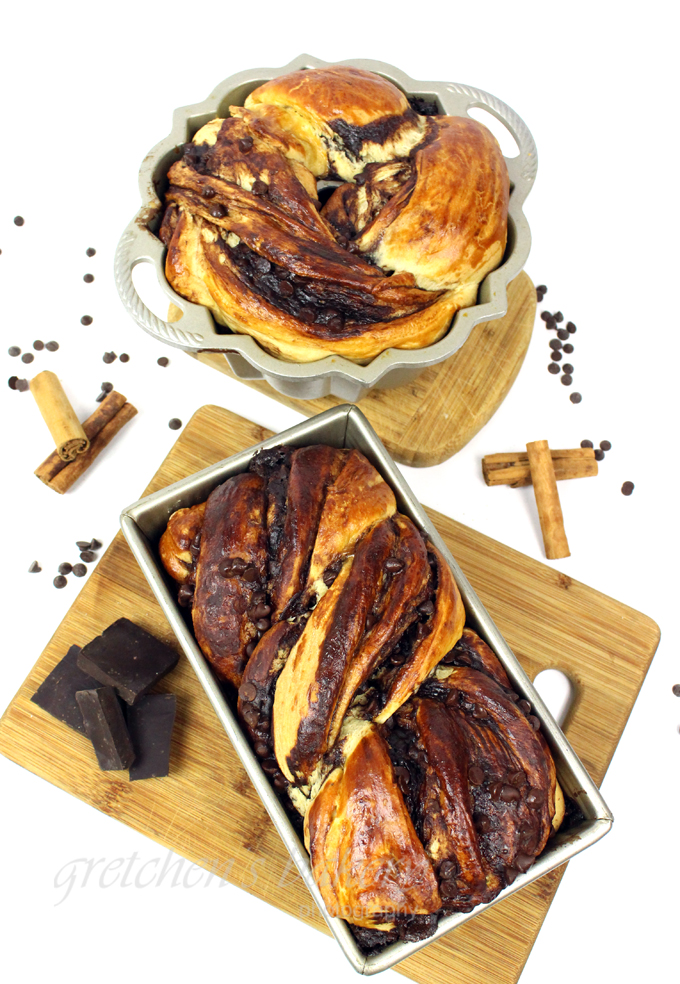 Don't forget the breakfast!
There's nothing better than warm blueberry crumb buns on Easter Sunday morning!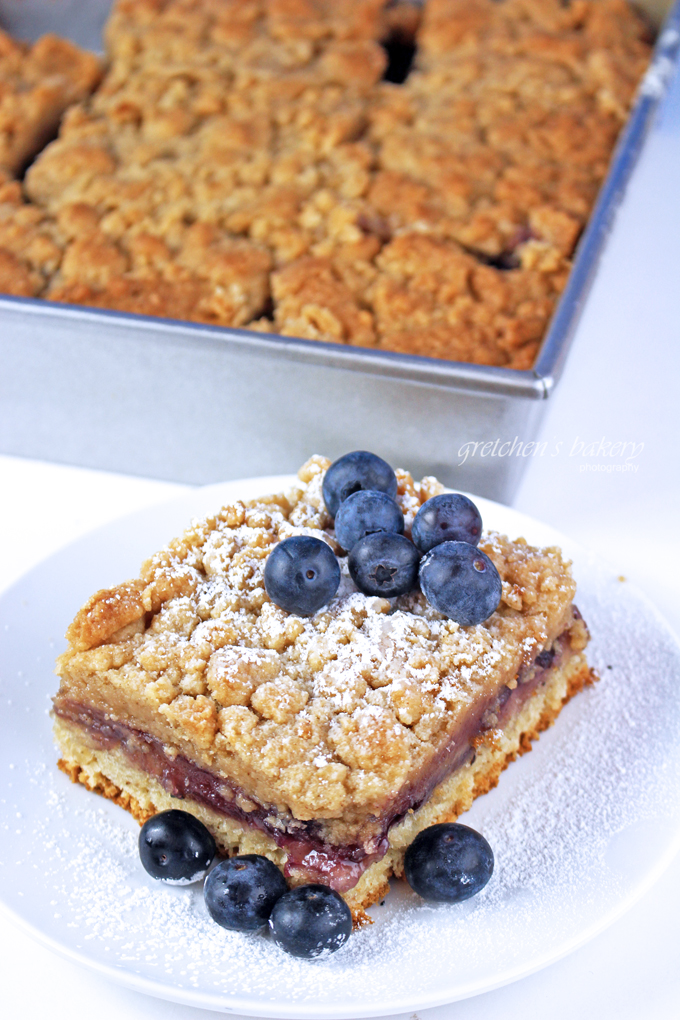 If you can't decide by now, Lemon Blueberry Cheesecake is going to be a sure win!
Creamy New York Style Cheesecake sandwiched between moist layers of lemon blueberry cake!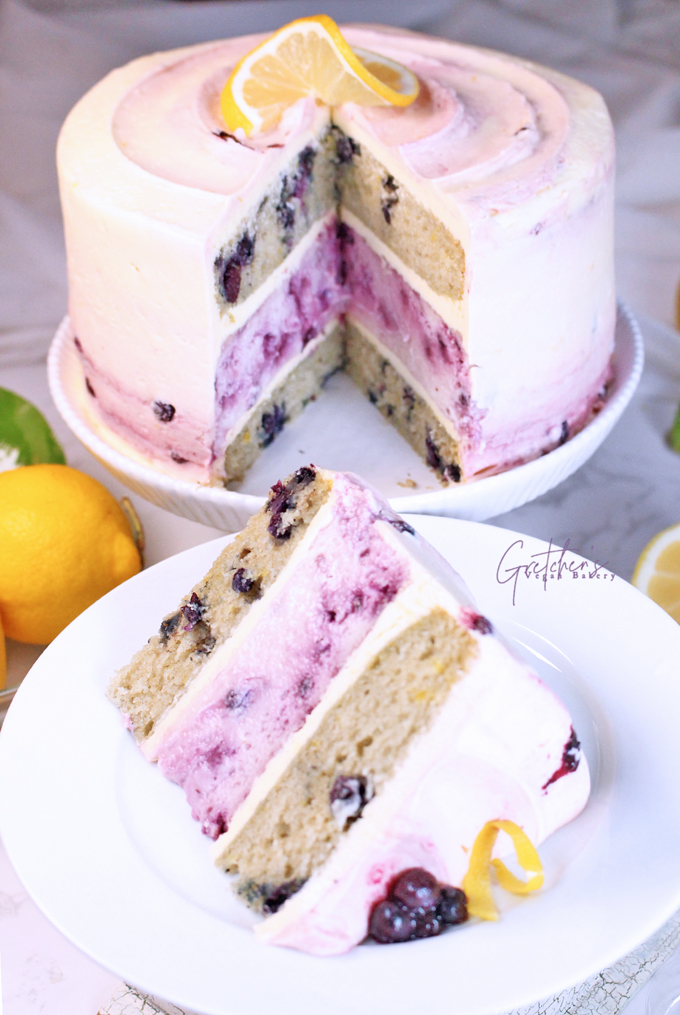 Speaking of whimsical and beautiful this Edible Terrarium is an adorable way to add conversation to the Easter dessert table!
Complete with marshmallow mushrooms, dirt cups never tasted so good!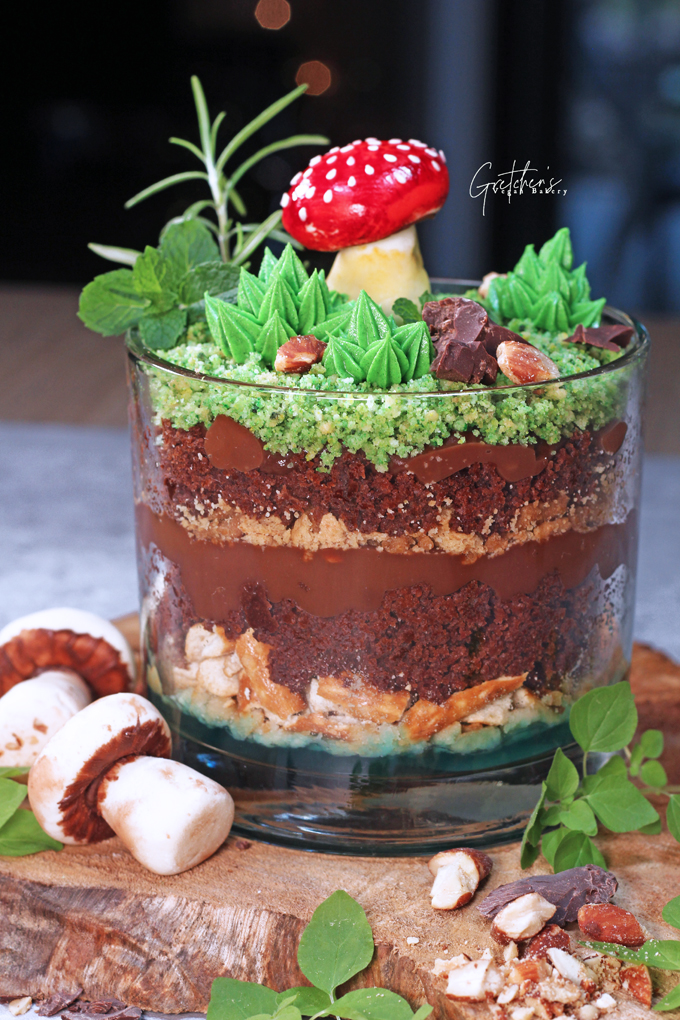 A change from the traditional cannoli, why not try a unique miniature with Stollen Cream Horns?
Candied fruit yeast horns filled almond cream!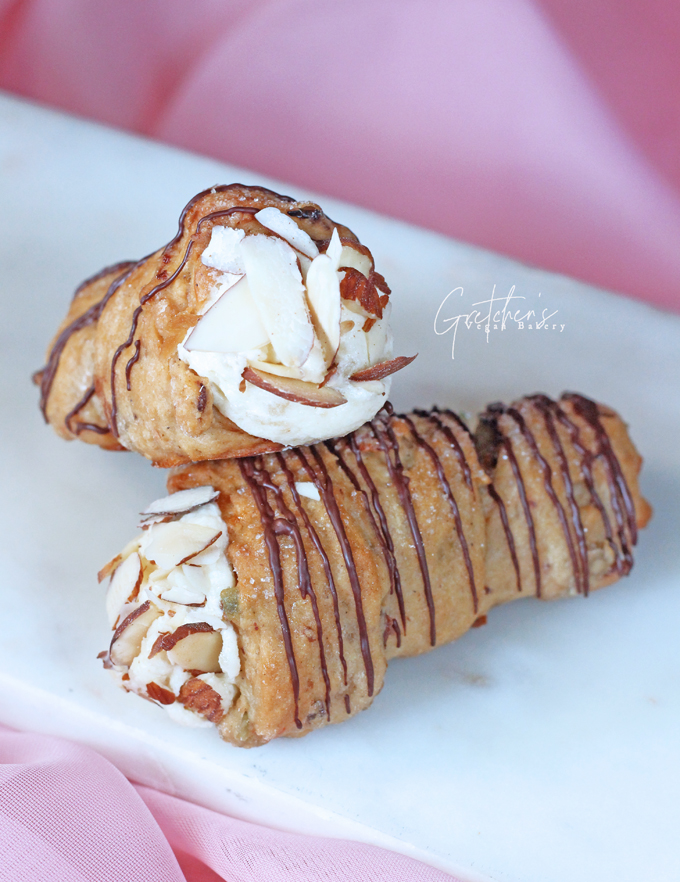 Woops! That makes 13!
But honestly there is so much more than even these 13 to choose from!
So even though I am not Italian there has never been an Easter without an Italian Cannoli Rum Cake so we just have to include it!